Blonde & Bride is a place where the female audience prepares for parties, weddings or receptions. Design conditions are dictated by the exclusivity of the staff's approach and service concept.
The layouts create a guest's path: browsing and selecting a dress, choosing accessories, makeup, hair and beauty treatments. For this purpose, the space was divided into separate rooms and offices with the help of finishing materials - two colors of terazzo in the flooring, gold trim arches, curtains and mirrors.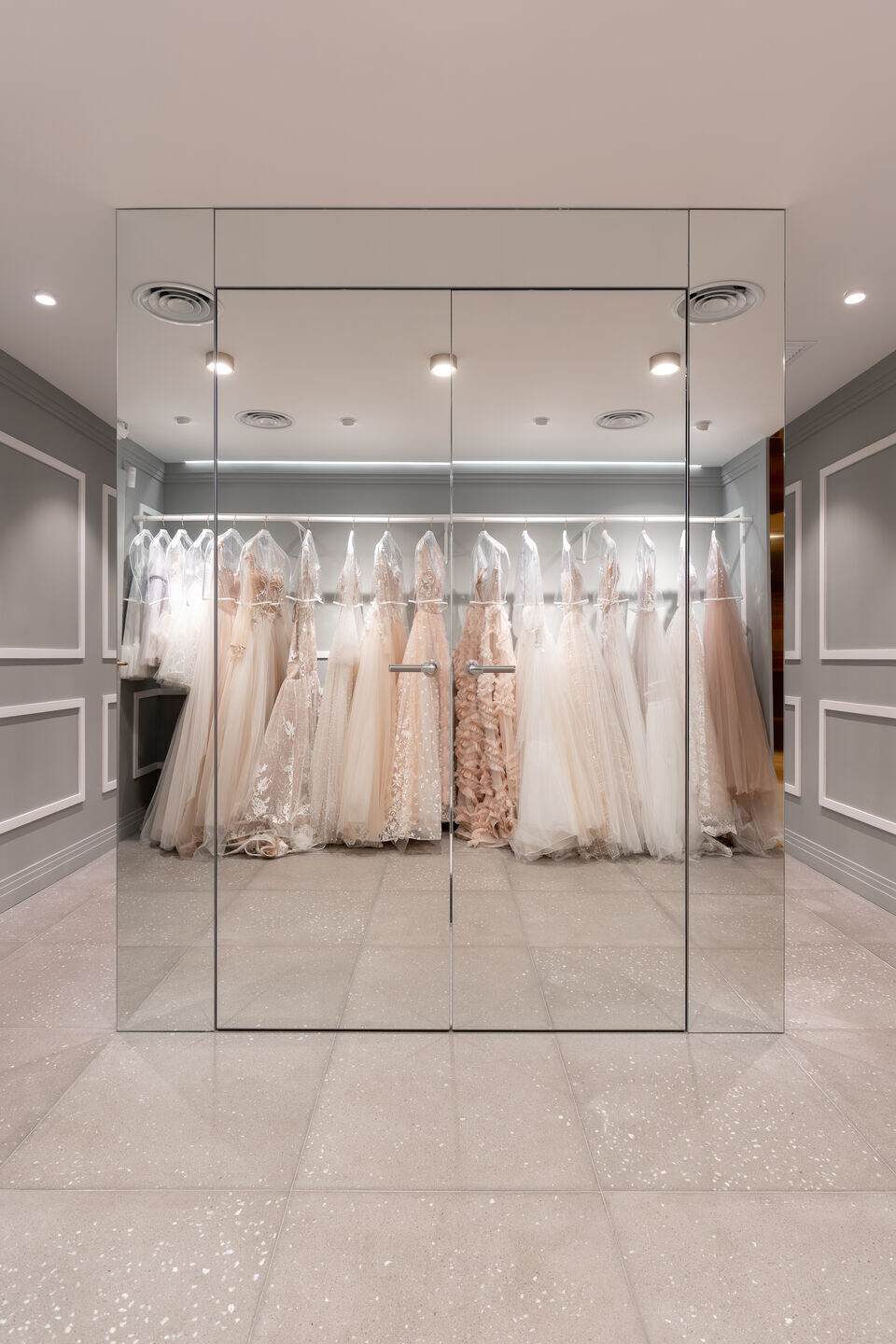 To create free-breathing space we used bright elements that are peculiar magnets and allow to get out of the flat spatial composition into volumetric one.
The first room where the visitor enters is the accessory table. It creates an entrance welcoming composition and is made of mirrors to reflect and support the main filling of the hall - the rails with the dresses. The table attracts attention with its unusual bow shape. The next unusual shape is a rail in the form of stringed pearls for exclusive, rare outfits. Behind it is a room for cosmetic procedures with a separate bathroom.
The room is two-story, one of the floors is basement. The difficulty is that there is no natural light, so the curtains accentuate the full height of the staircase. An installation of acrylic petals creates the effect of a single flowing space between the floors from a common area to a more intimate one - the fitting area.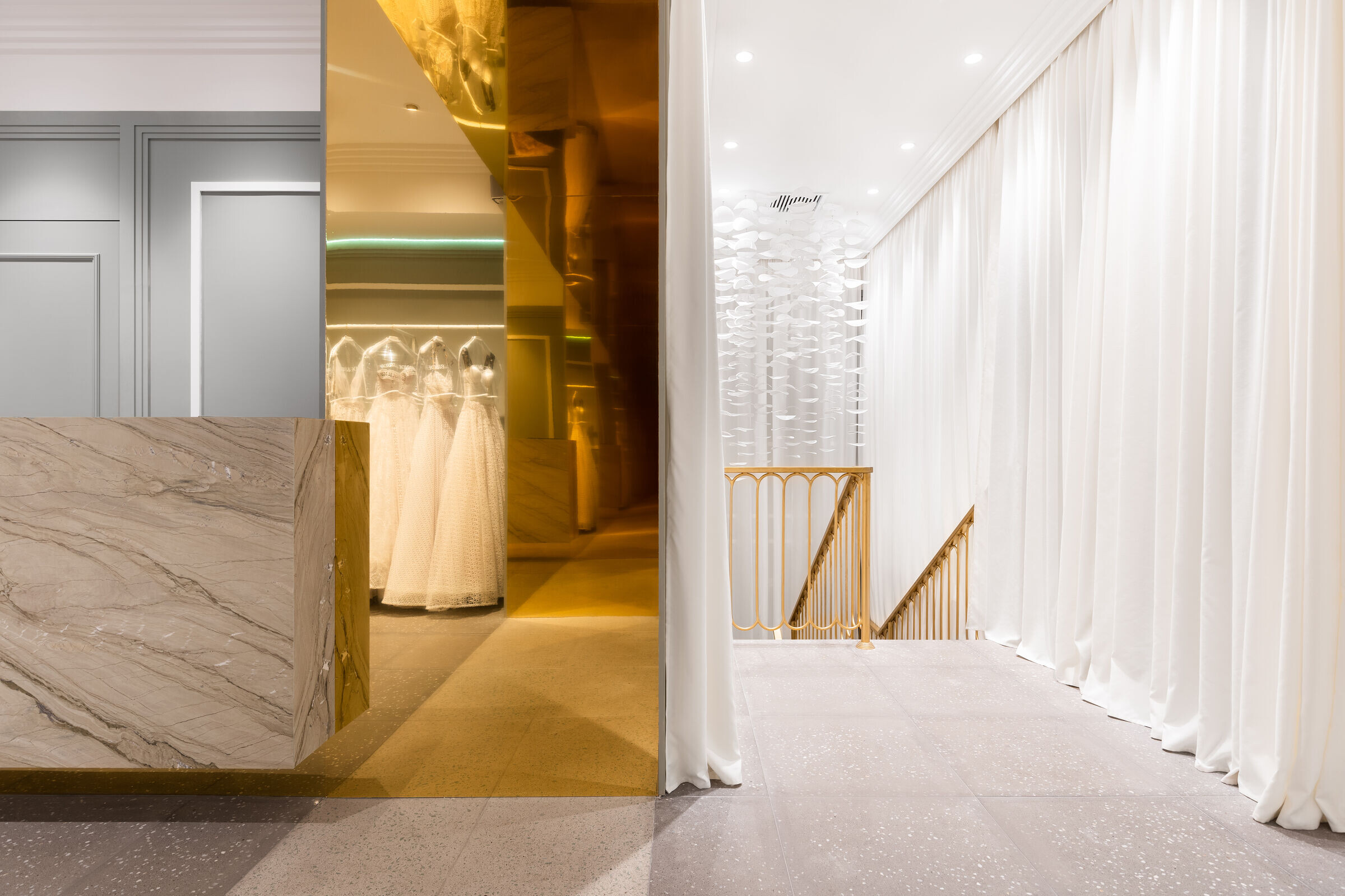 The lower floor is divided into two rooms. In the first one there is a single space of fitting rooms separated by curtains and a podium. With this approach the visitor simulates a comfortable situation for herself - for example, communication with her friends as a support group, or privacy on the back side, going out into the mirrored corridor. Girlfriends sit comfortably in front of the fitting room on a huge couch with a glass of Prosecco.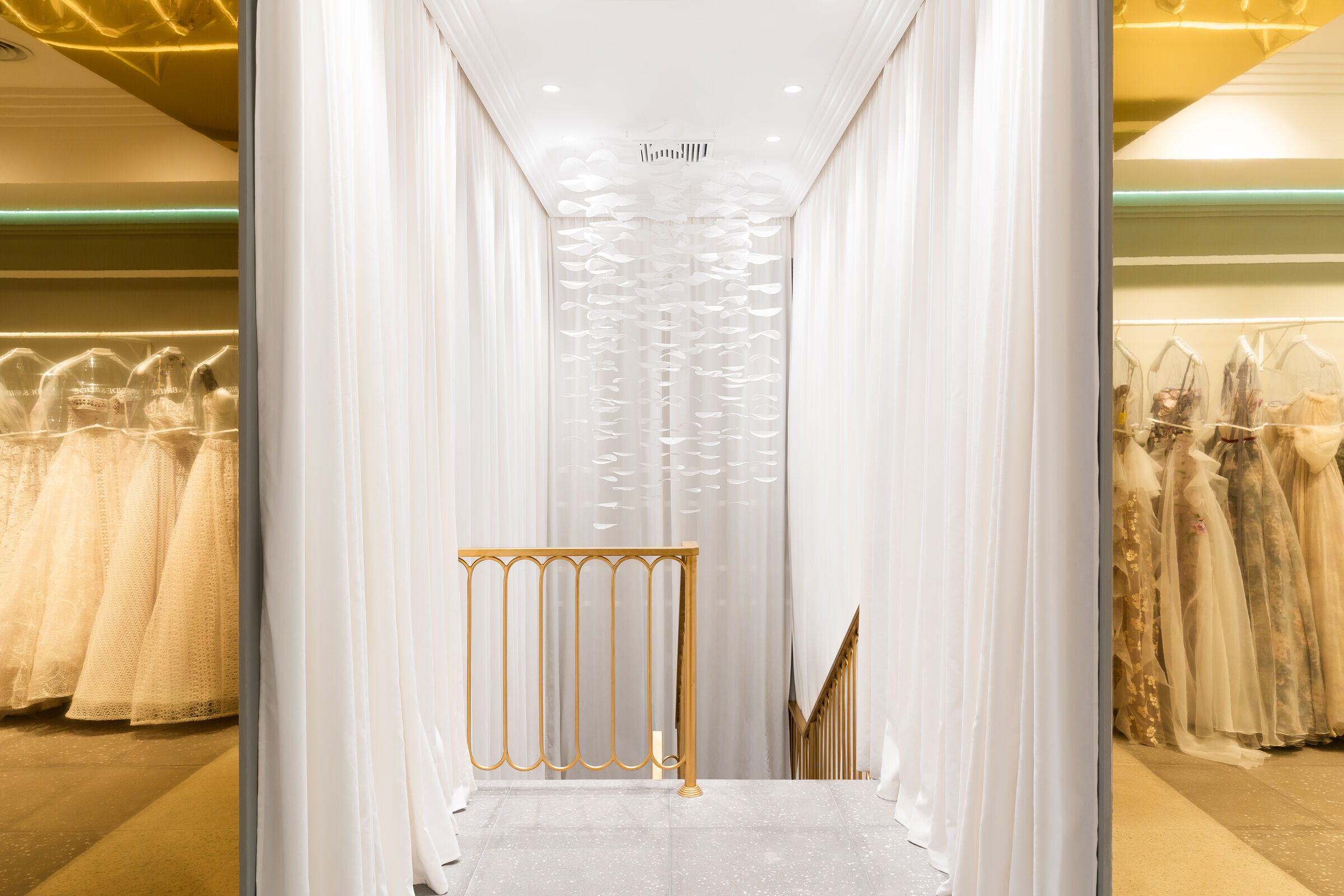 The mirror cube is the main element of the adjacent hall. Opening its doors, one enters another fitting room. The cube pulls you into a labyrinth, behind the walls of which utility rooms and the bathroom are hidden from view.
In addition to the interior, we developed a corporate style for the space in a single concept.