The new Autolinee Toscane ticket office opened yesterday in Colle Val d'Elsa (SI). This modern, welcoming facility will provide information and sell regular and season tickets for travel on the region's buses. The ticket office – designed by Modourbano, an architectural firm that specialises in areas and offices for receiving the public with contemporary design-based solutions – was created to recall some of Tuscany's most characteristic elements, with references to porticos and the architectural forms of vaults and arches.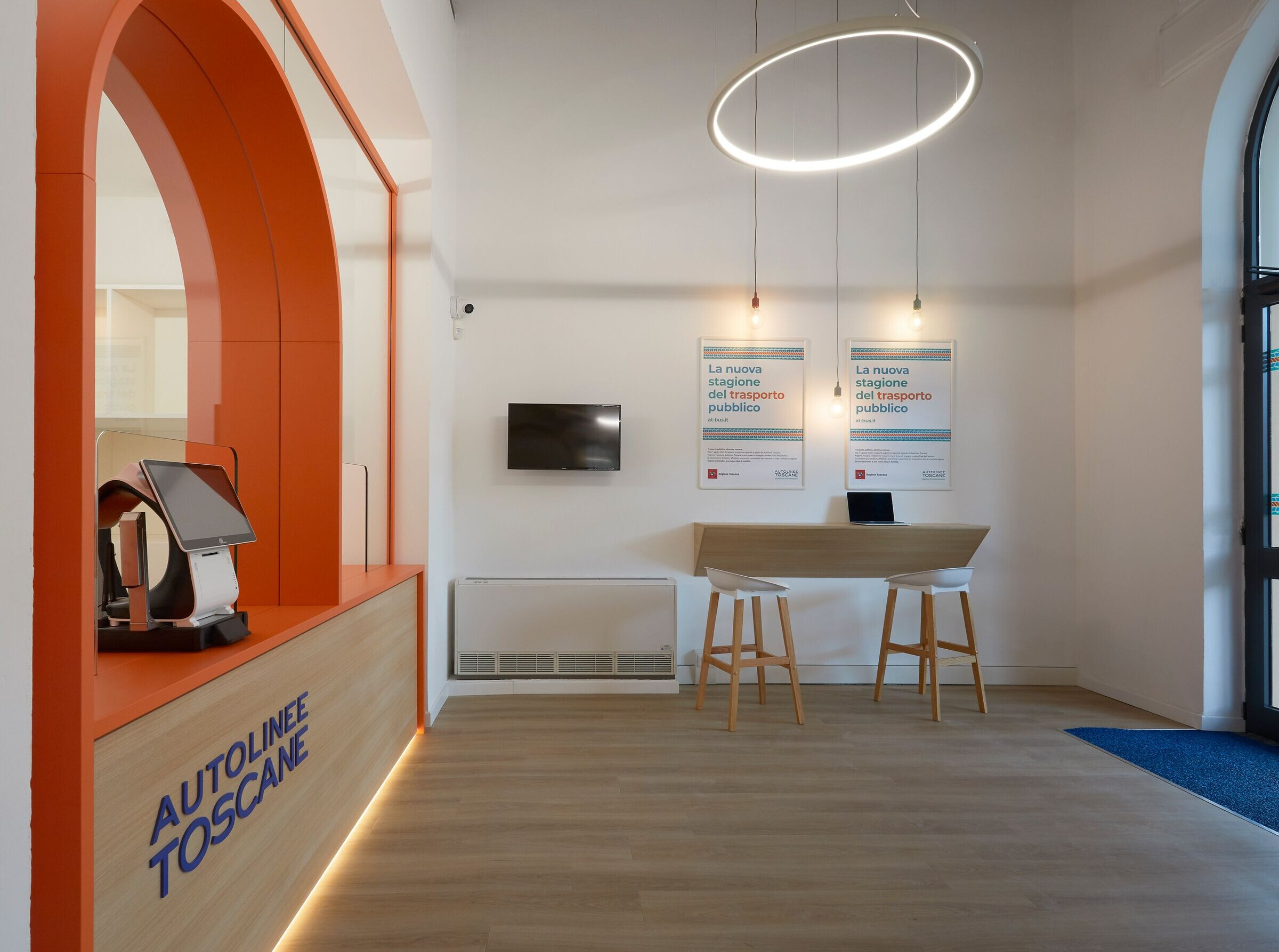 The firm came up with the concept and design for the new Autolinee Toscane S.p.A. ticket office on the basis of the transport company's values and unique features.
Its local identity was the starting point for underscoring its values rooted in the Tuscan region. Versatility becomes the means for supporting a solution that adapts to different contexts and situations without betraying its image.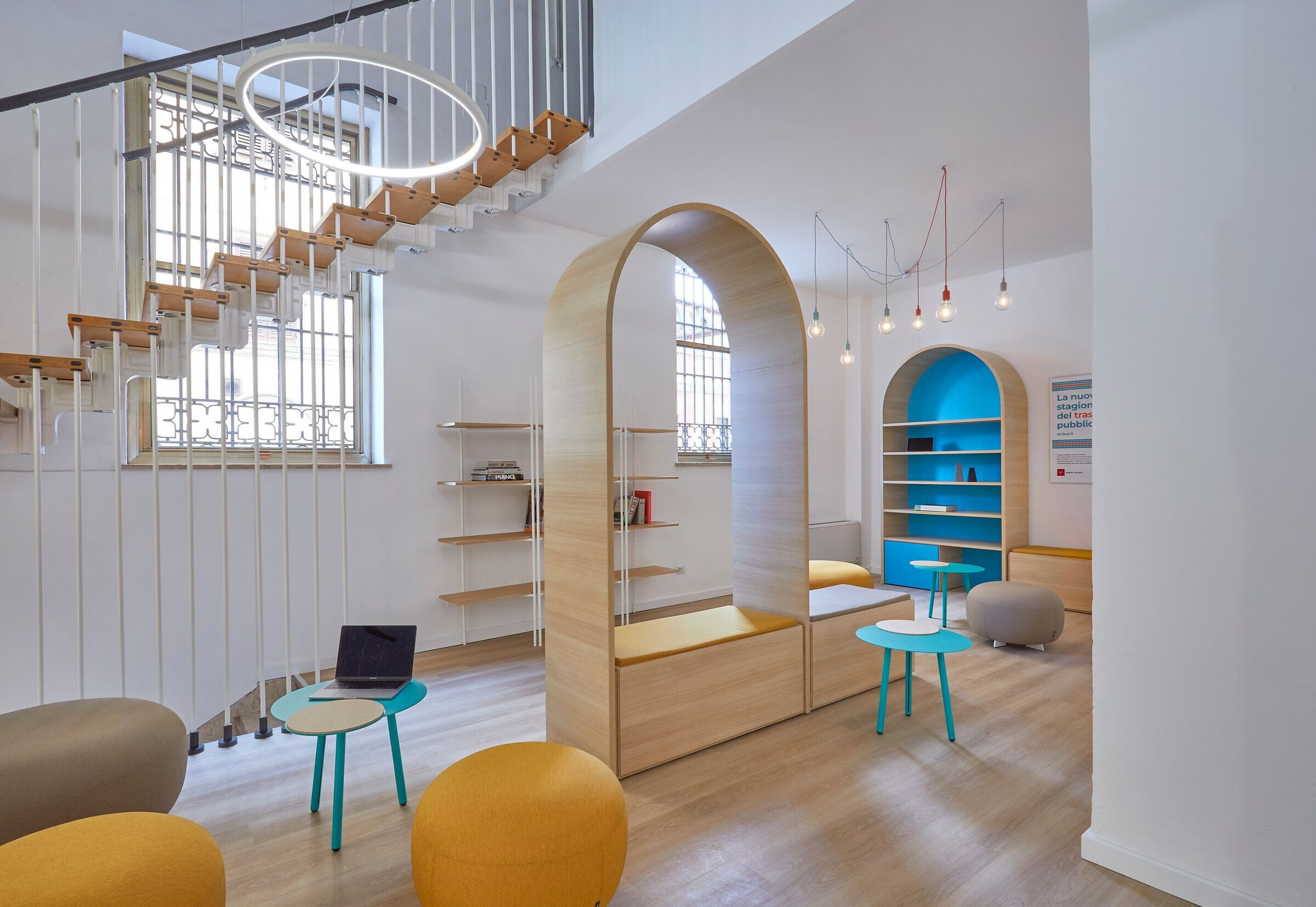 The intention was to develop the space using individual elements with a strong visual and evocative identity, not only creating an isolated waiting or service area, but also a place for the public. Indeed, the arches recall the porticoes of Italian and Tuscan squares, which have always been places of passage, meeting and discussion.
The ticket office itself looks out over the main square in the city, lined by impressive porticoes.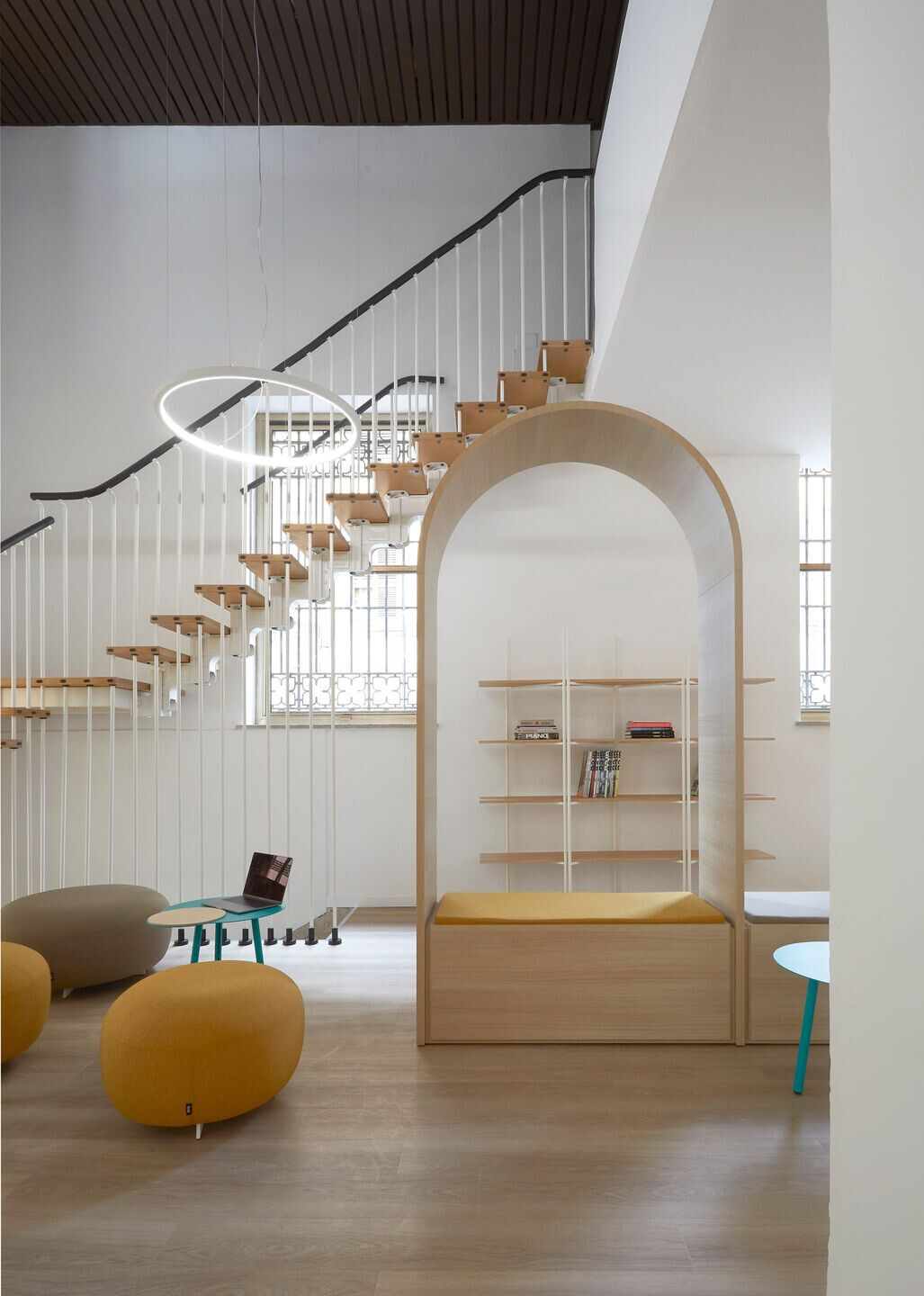 The project therefore sums up Autolinee Toscane's values in terms of not only providing a public transport service, but also rooting itself in the local area. The main elements of the interior recall the architectural forms of vaults and arches, which are used to identify the main activities: the ticket office and the waiting and information areas. The company's identifying colours and the communication messages can be found in the various project details, furnishings and elements. The ticket counter becomes the first service element and is identified by an arch and countertop in orange, over which it is possible to talk to the ticket clerk. The waiting and information area is divided into a space defined by arched elements, a seat and a bookcase, and wooden benches with blue and green details.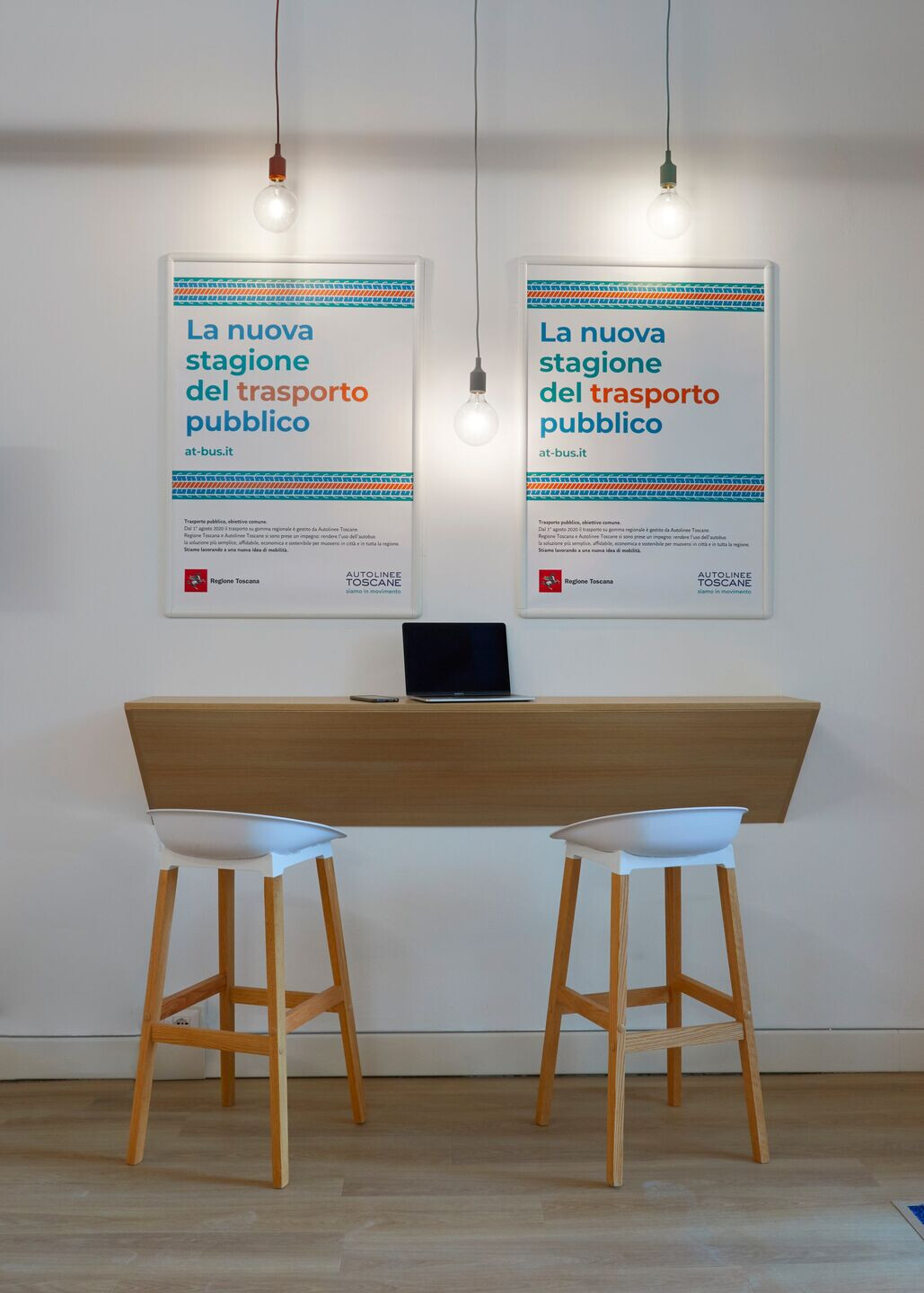 The fittings and furnishings are customised with the company colours which, set against neutral tones such as white walls, wood floors and backgrounds, have a strong communicative impact on users.The solution is comprised of individual and isolated functional elements, making it possible to adapt to different settings and guarantee the continuity of the company's identity throughout the area.