Chicago-based firm DMAC Architecture's newest project, the BetRivers Lounge at PPG Paints Arena in Pittsburgh, Pennsylvania, welcomes sports fans back with a luxurious, enhanced game day experience aimed to impress. The new space features two rows of ticketed bowl seats and lounge area with club chairs where sports fans will now be able to watch the Penguins hockey games live while betting via the BetRivers Pennsylvania app on their personal mobile devices. The lounge also offers a generous bar top, hi-def video screens, and streaming odds boards.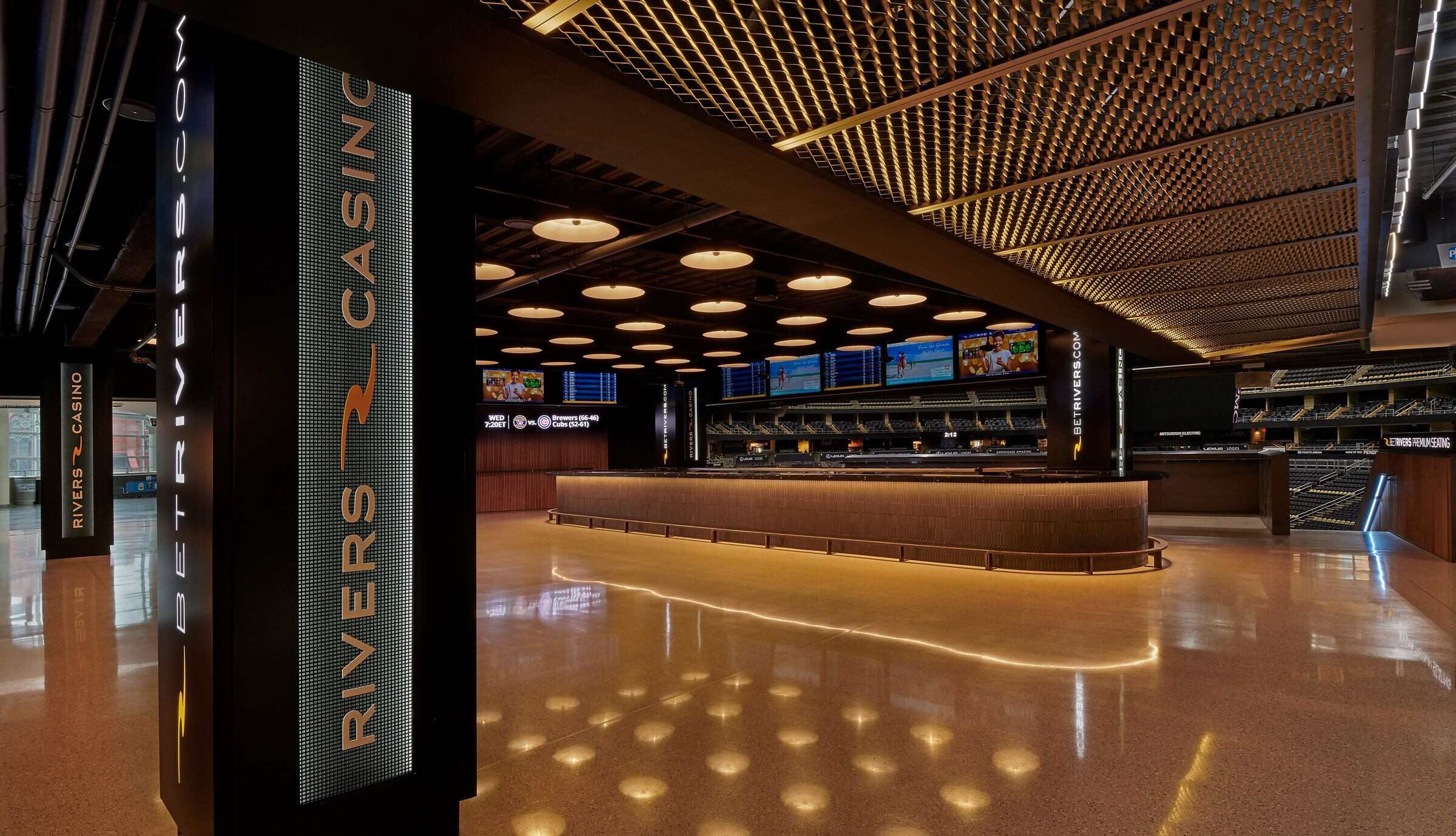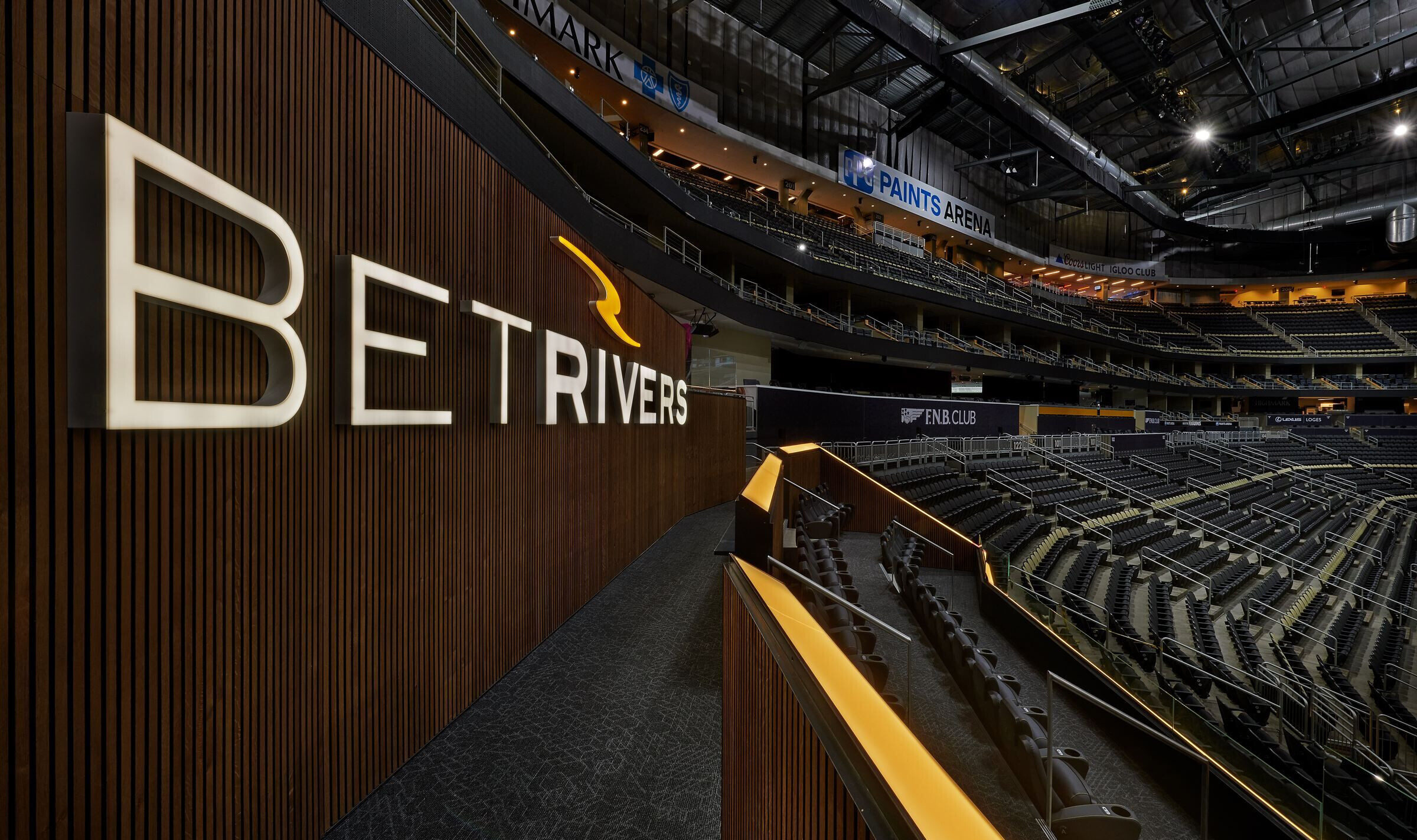 The design of BetRivers Lounge at PPG Paints Arena is aimed to elevate the game-day experience by integrating BetRivers, the market-leading retail sportsbook and popular online casino, into the arena. DMAC purposefully integrated many design details into the space to provide fans with a luxury experience that makes any game day one to remember. Replacing over half of a section with two rows of luxury custom club seating inside the bowl, each seat is upholstered with a custom Rivers logo sewn into the headrest and is equipped with its own drink holder and charging ports.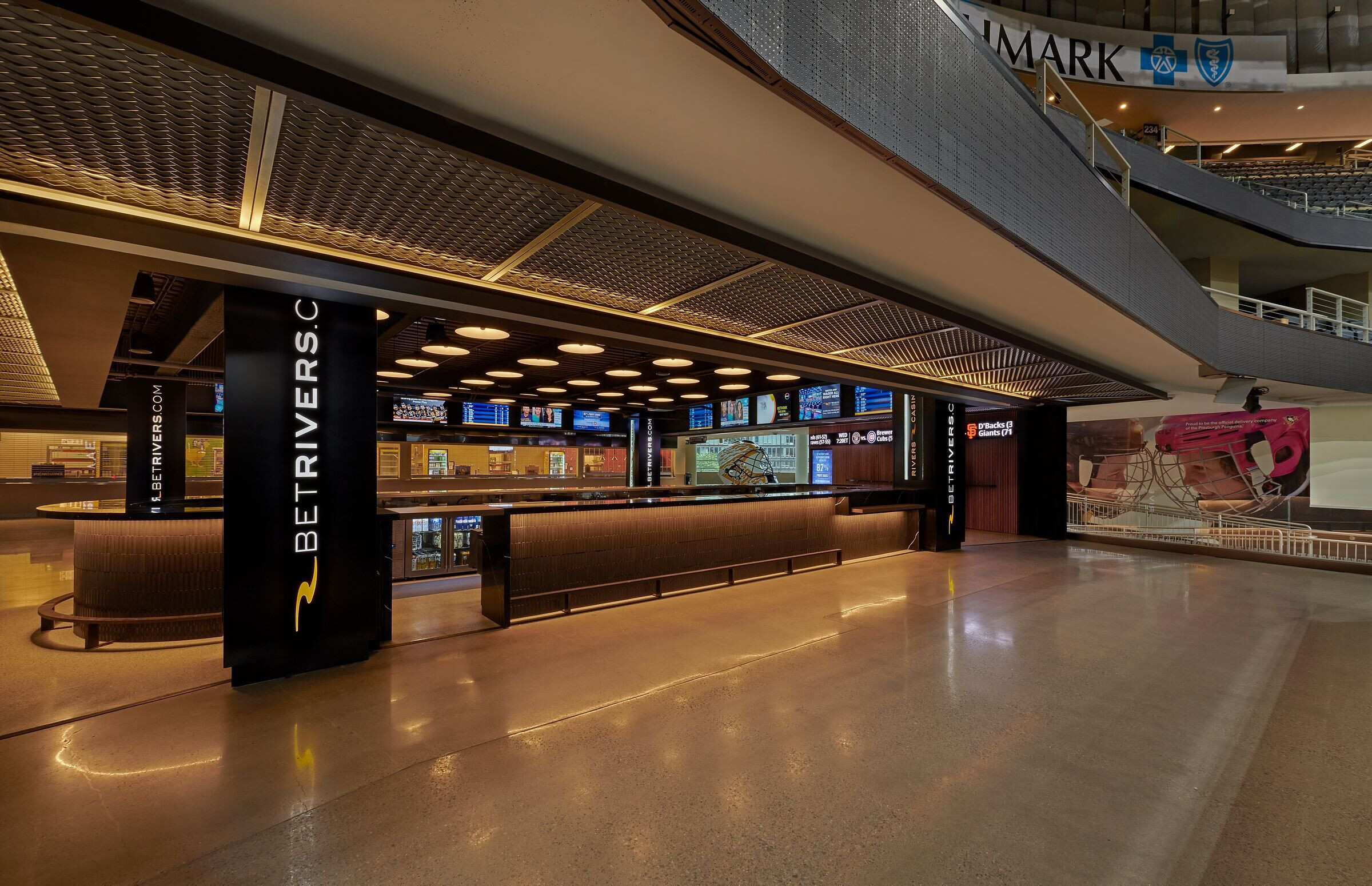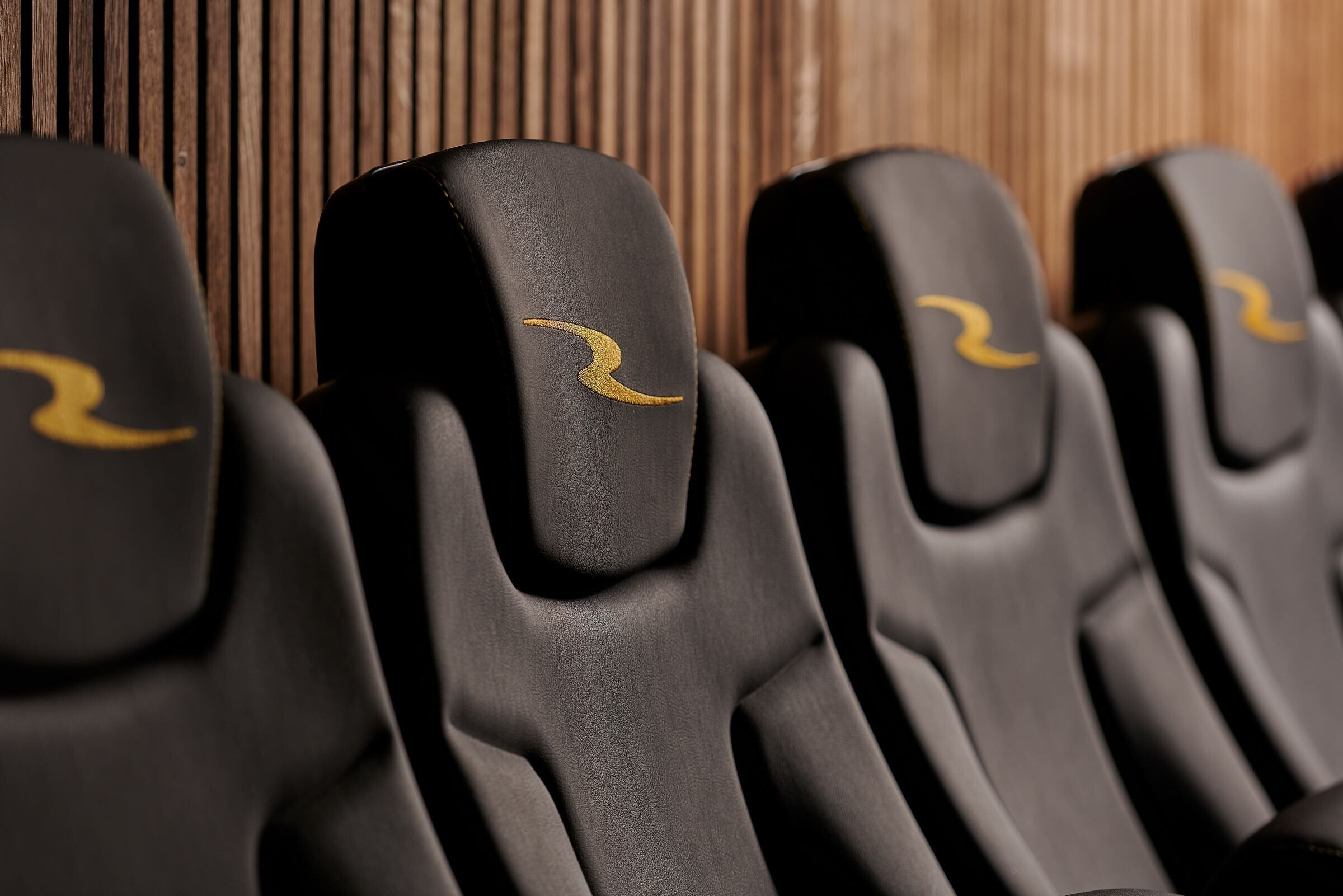 The lounge-style seating is wrapped in a wood-clad ribbon integrated with soft light bands that frame the unique venue. Balancing the energy of the setting with hospitality-inspired elements, DMAC makes any game day one to remember. Overlooking the ice above the lounge seating is a branded BetRivers bar inside a custom metal framework that carries a surround of large high definition screens broadcasting live action games, dialing up the overall guest experience.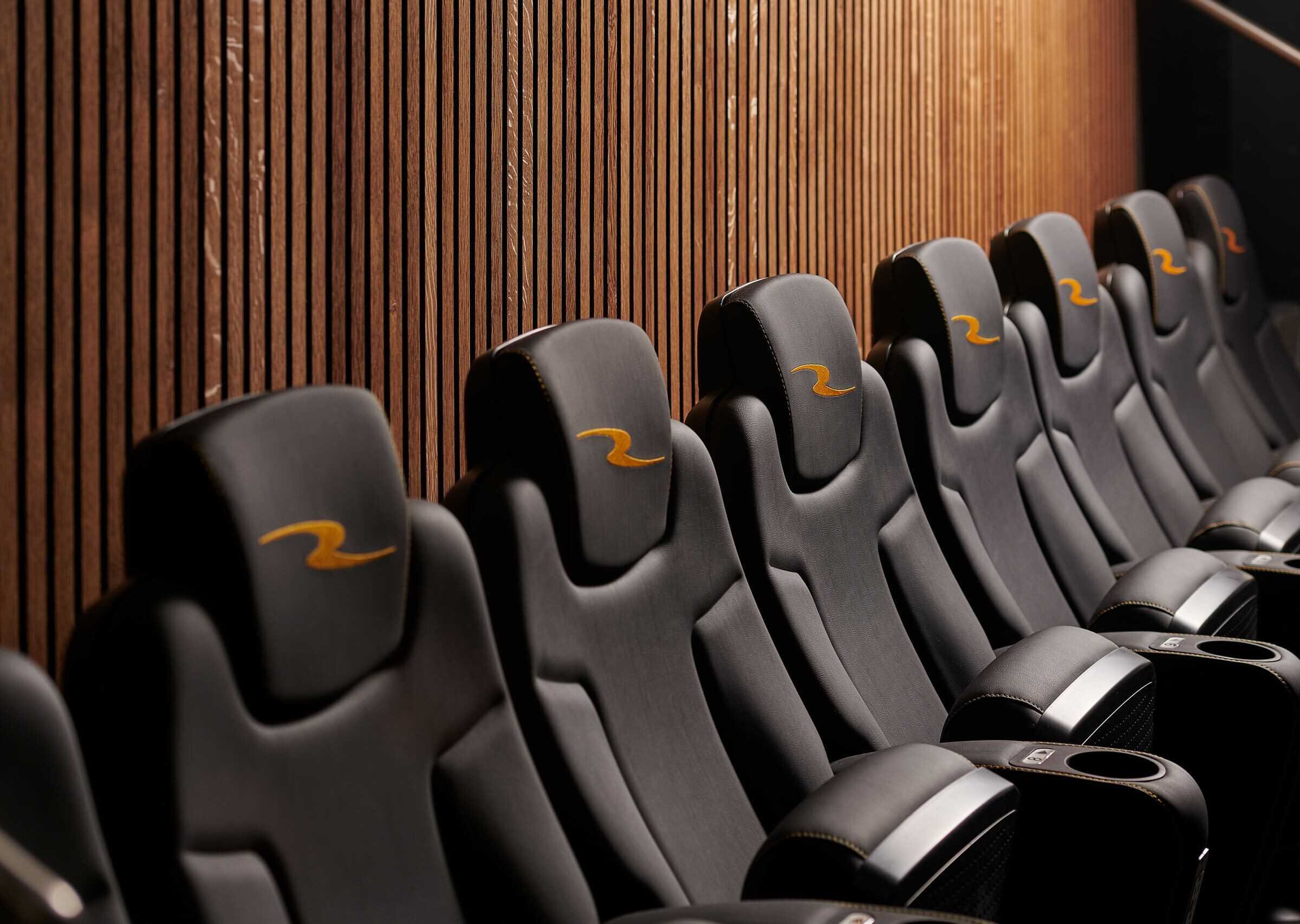 The BetRivers Lounge represents the future of both bar design and game-day arena experiences. Post-pandemic, fans and guests alike are seeking immersive, interactive experiences that get them excited to be out of the house. Gone are the days of one-dimensional bar experience. The space innovates by crafting an environment that facilitates an luxury, well-rounded experience that not only meets, but exceeds the expectations of the end user.