The project is located south of Mexico City, in a tower with excellent positioning and an architectural design that allows to have natural light in all the spaces thanks to its glass facades and clean floors with great variety of options for different distributions.
Committed with continuous innovation and transparency, based on the communication between leaders and work teams, we designed a concept with private offices next to the glass facades allowing light to go though to the operative area, creating an open space where all collaborators may live the space with transparency and the adequate privacy.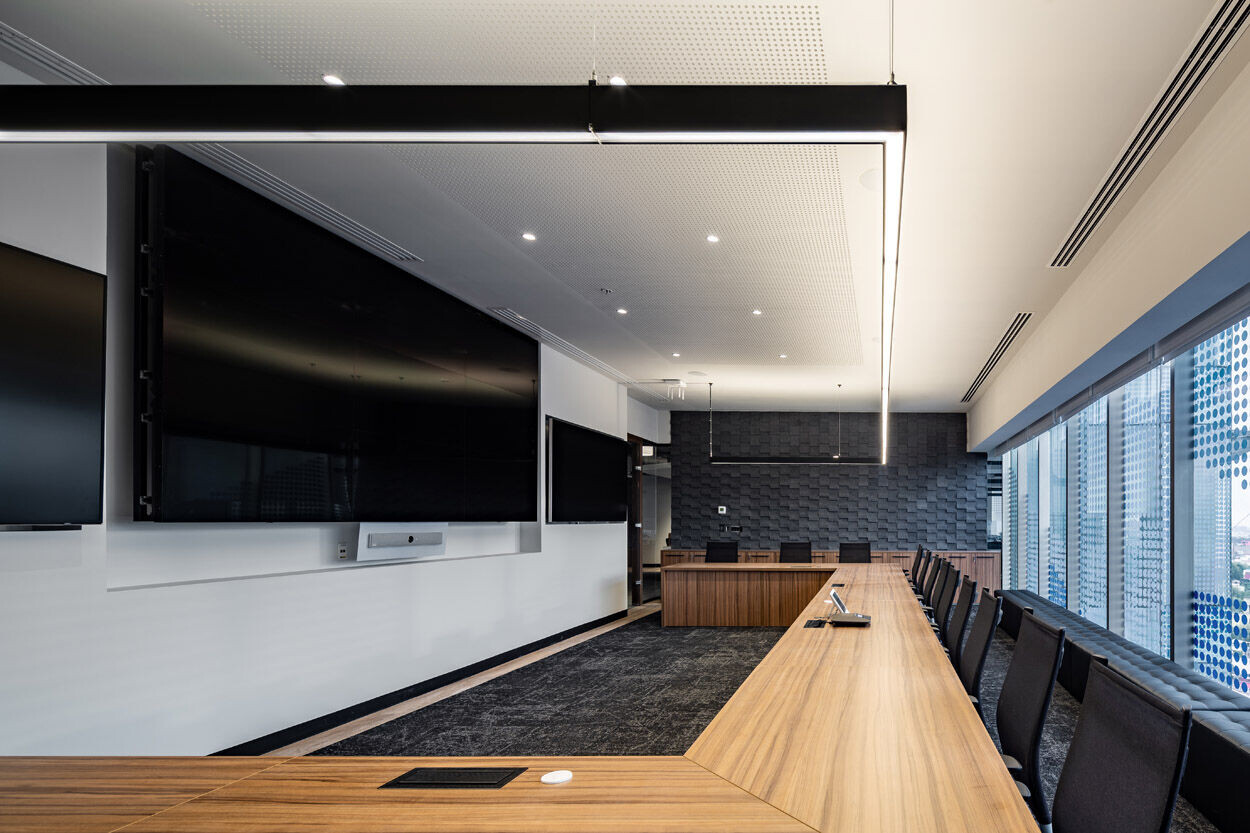 In order to reach the ideal distribution, it was essential to respect the axis as well as the building´s shape. All the closed offices next to the main façade enjoy fantastic views of the city, as well as of the whole operative and collaborative in the central area, in which casual meeting spaces that promote the interaction between all the work teams stand out.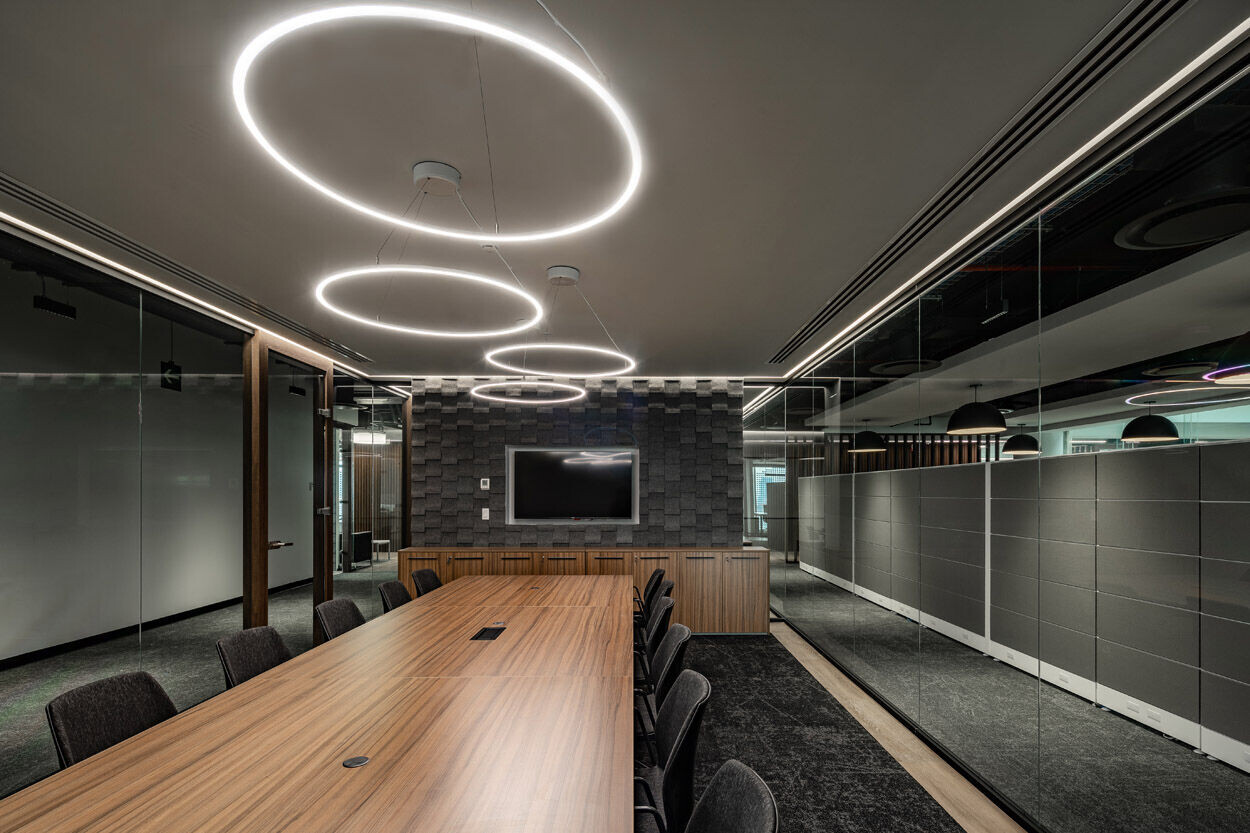 The apparent slab allows to have as most height as possible and where a system of suspended plafonds, with integrated direct lighting, was installed. For the closed spaces acoustic plafonds were designed and located at the center aligned with the furniture. For the casual areas attractive lamps were selected to create a different ambiance that adds to the materials selection giving formality that unifies the whole project with accents of BanCoppel´s corporate color.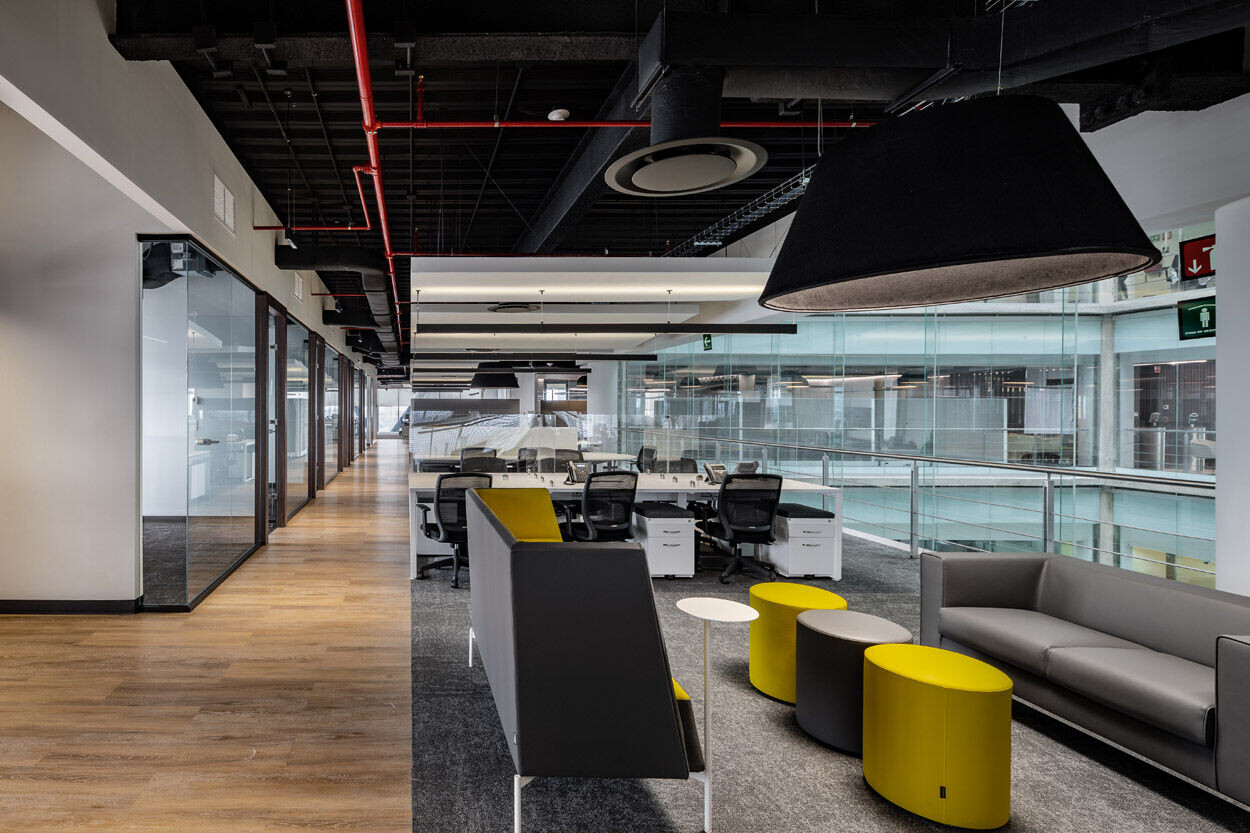 Some lattices and wall coverings were designed with wood like finishes that visually melt and at the time work as area´s divisions, and were located strategically so that the design flows with the user. These finishes relate to the ones of the floors. Vinyl wood like corridors integrate harmonizing with the textures on the walls and subtly marking the circulation and work areas.