Located in the heart of the city and with privileged views, the AZ apartment has a line based on the personality of its owner. Designed for an art lover, the intervention sought to create spaces that reflected the sober and elegant personality of the user. The project is made up of a bedroom, two and a half bathrooms, living room, dining room, TV room and kitchen. The design strategy, behind the floor plan, was to open its social areas to be able to serve several guests in different atmospheres.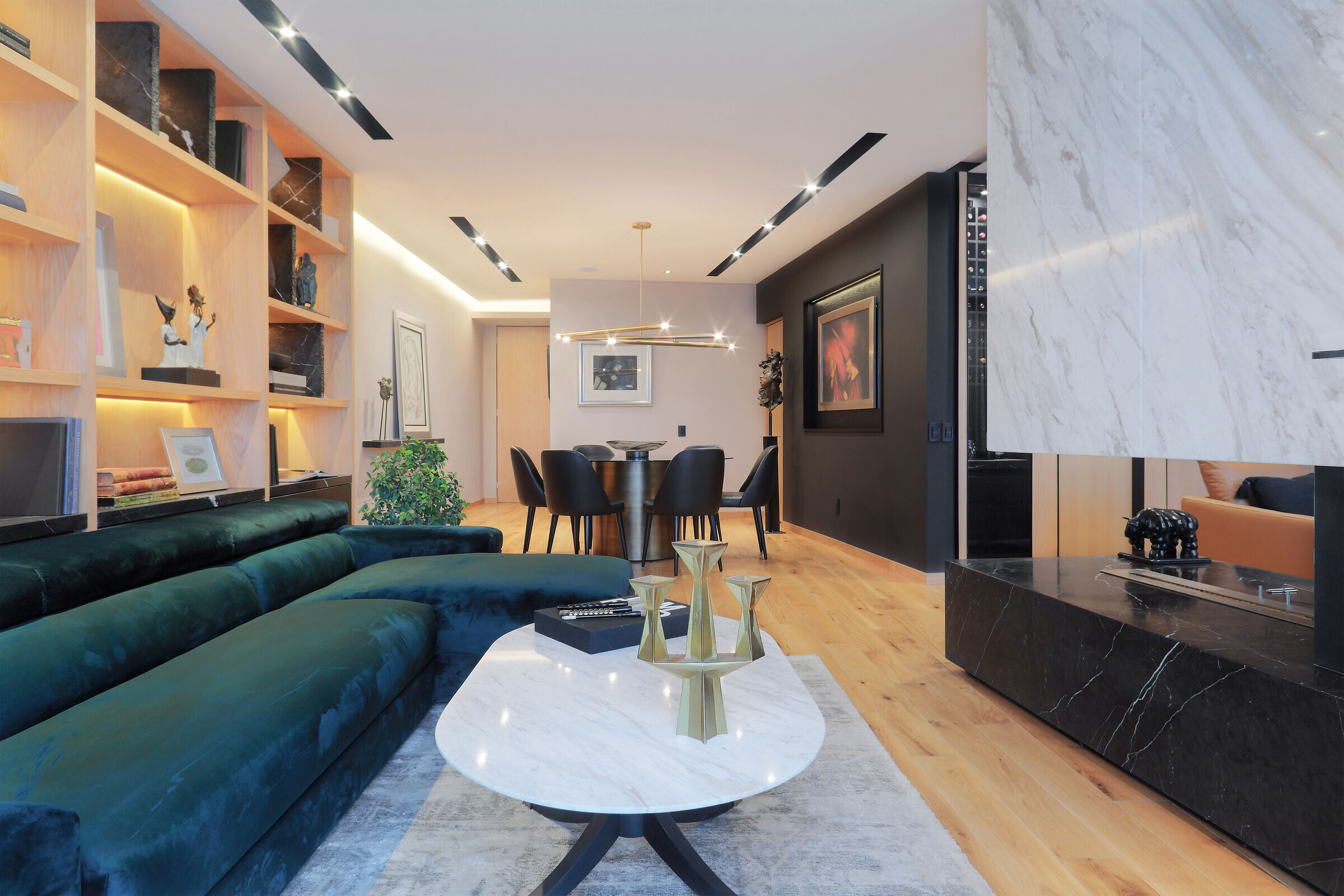 The apartment was designed so that each piece of art was the protagonist of its own story. In the room, the bookcase is the leading element, where each niche and piece of art were strategically designed to narrate the timeline of the collection. Another of the main elements is the fireplace, which is located in the center of the apartment, this fireplace was designed as a suspended marble block that subtly divides the spaces, but at the same time allows a connection from one side to the other. Likewise, a cellar with indirect lighting was integrated so that the user can display his wine collection.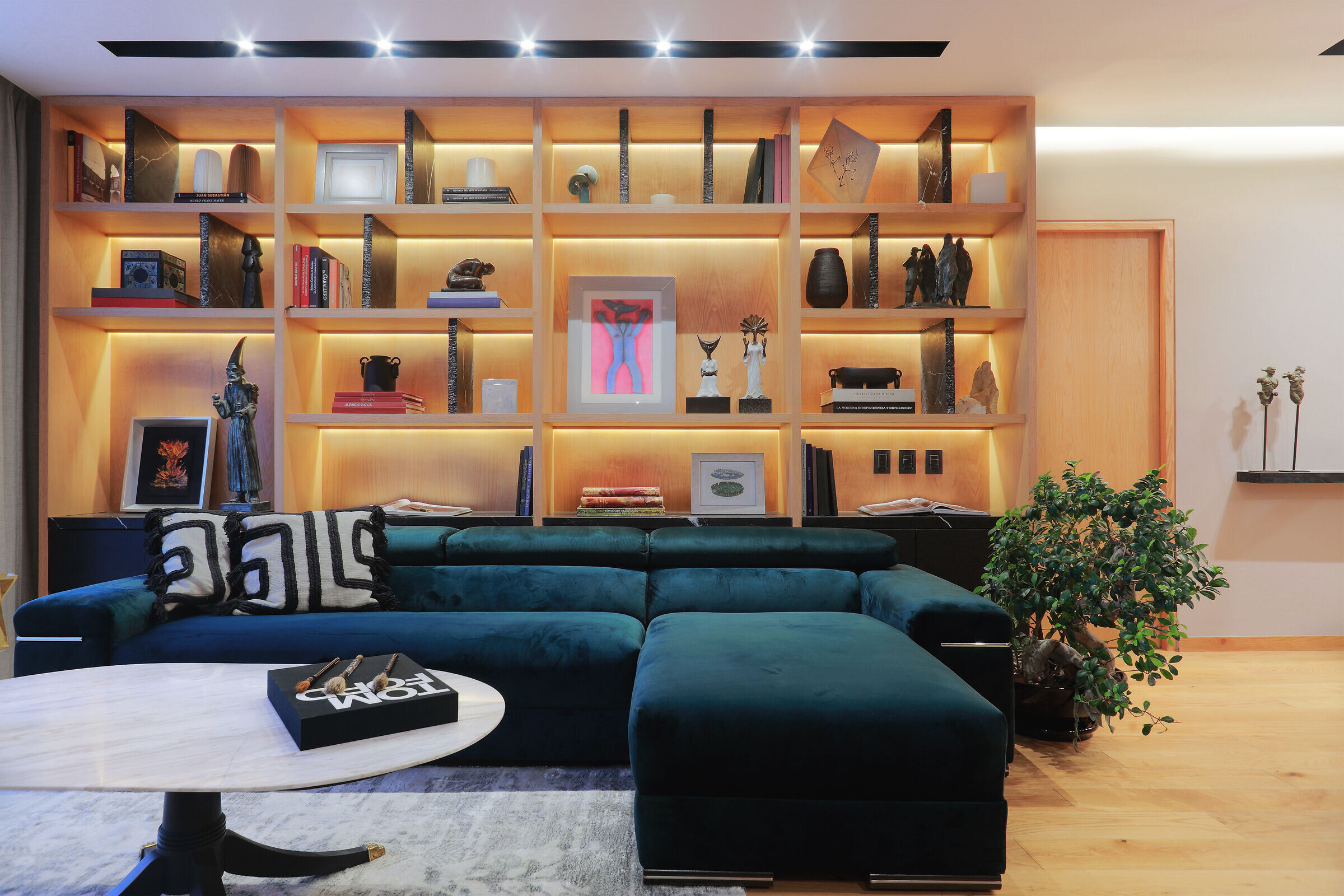 The use of materials and color range was designed to create an elegant environment, but at the same time fun. The green tones of the textiles contrast with the sobriety of the black and dark tones of the wood and some walls, as well as the brass elements that can be seen throughout the apartment and punctually highlight the design pieces.