Ninety Percent of so-called functional buildings in Germany are built without architects. An alarming situation, which has an increasingly negative effect on the visual perception of our country.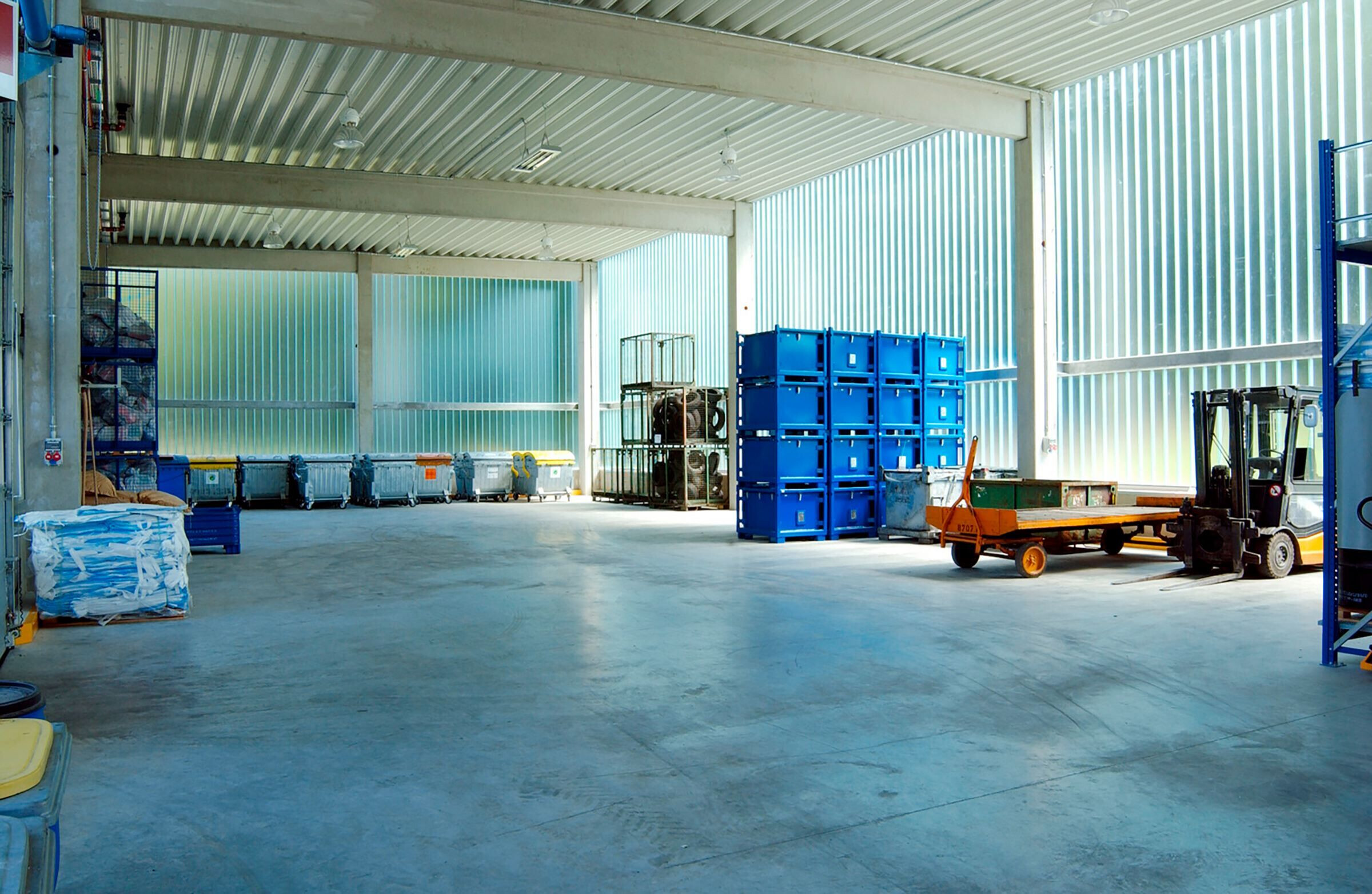 Also the waste handling station of the Volkswagen plant in Kassel would have been built without architect. Only by chance and the courage of the plant management, we were able to architecturally review the already planned facility "at the last minute".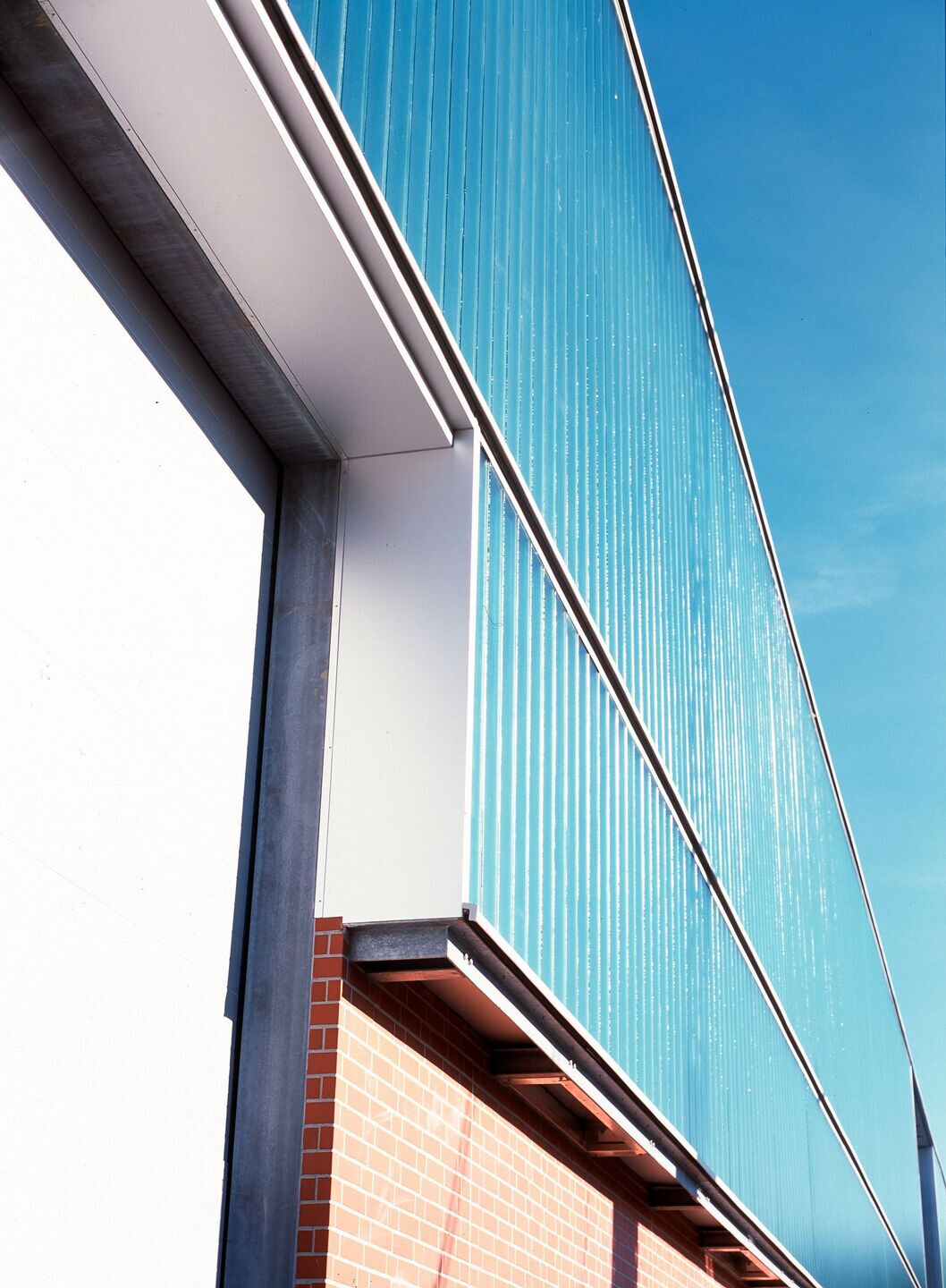 All operations units (scale, receiving, waste storage and tranfer ramp) have been combined under one roof. The sloping terrain could be utilized for the layout of the loading ramp.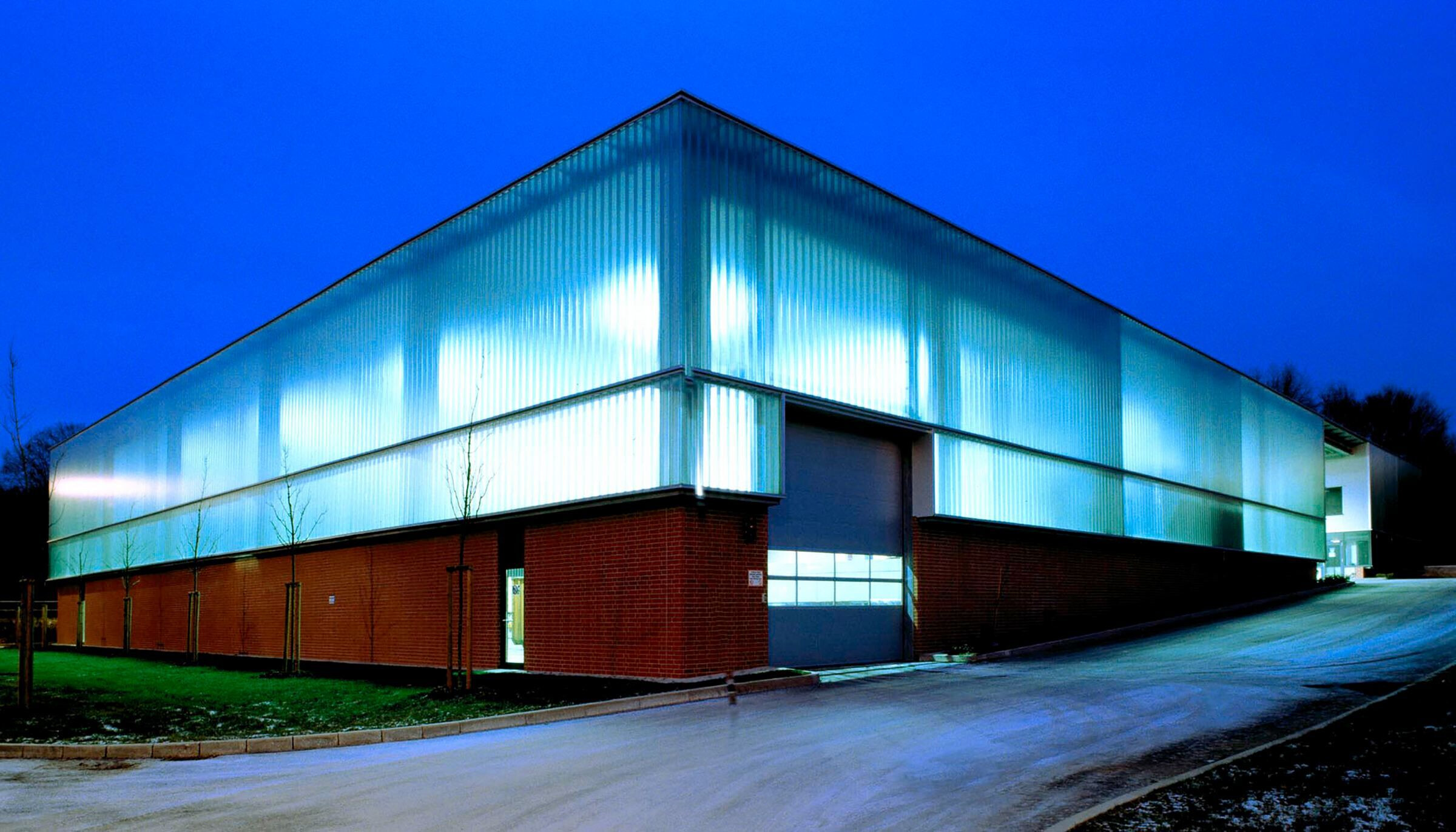 The sloping terrain is picked up by a brick base, on which an all-side glass building is sitting that juts out by 0.50 m. The materials, brick and profile construction glass are corresponding with the neighbouring factory buildings from the 1950ies.
The use of profile construction glass is reducing the energy costs by minimizing the artificial lighting as well as providing for solar energy gains and, at the same time, stands for the transparency during waste disposel. Disturbing projected windows in the glass façade could be avoided by using horizontal fins on the façade overhang.
Material Used:
1. Facade: profile construction glass, Bauglasindustrie GmbH (NSG Group), Schmelz (DE)
2. Base cladding: brick / clinker, Hagemeister GmbH, Nottuln (DE)
3. Flooring: surface treated concrete
4. Doors: steel doors and gates, Hoermann KG, Steinhagen (DE)
5. Windows: horizontal fins on the façade overhang, custom-made
6. Roofing: trapezoidal metal sheets, S.A.B. Profil GmbH, Niederaula (DE)