The modern university building Aurum is located in the cultural environment area of medieval Turku in Finland. Aurum is an impressive project in which contemporary architecture respects the long history of the area, with its design and responsible material choices. The curved Lunawood Thermowood exterior cladding at the entrance, which also continues through the atrium space, is an eye-catching gem of the entire block. The exact location of each batten on the façade is precisely defined to achieve the desired curved result.
One of the factors limiting the choice of materials for the wood product was the need to use the same profile from the entrance to the high atrium space. Because of this and the challenging design, Lunawood Thermowood was chosen as the wood material. The horizontal thermowood slats continue seamlessly from the exterior entrance to the seven-story interior Atrium space.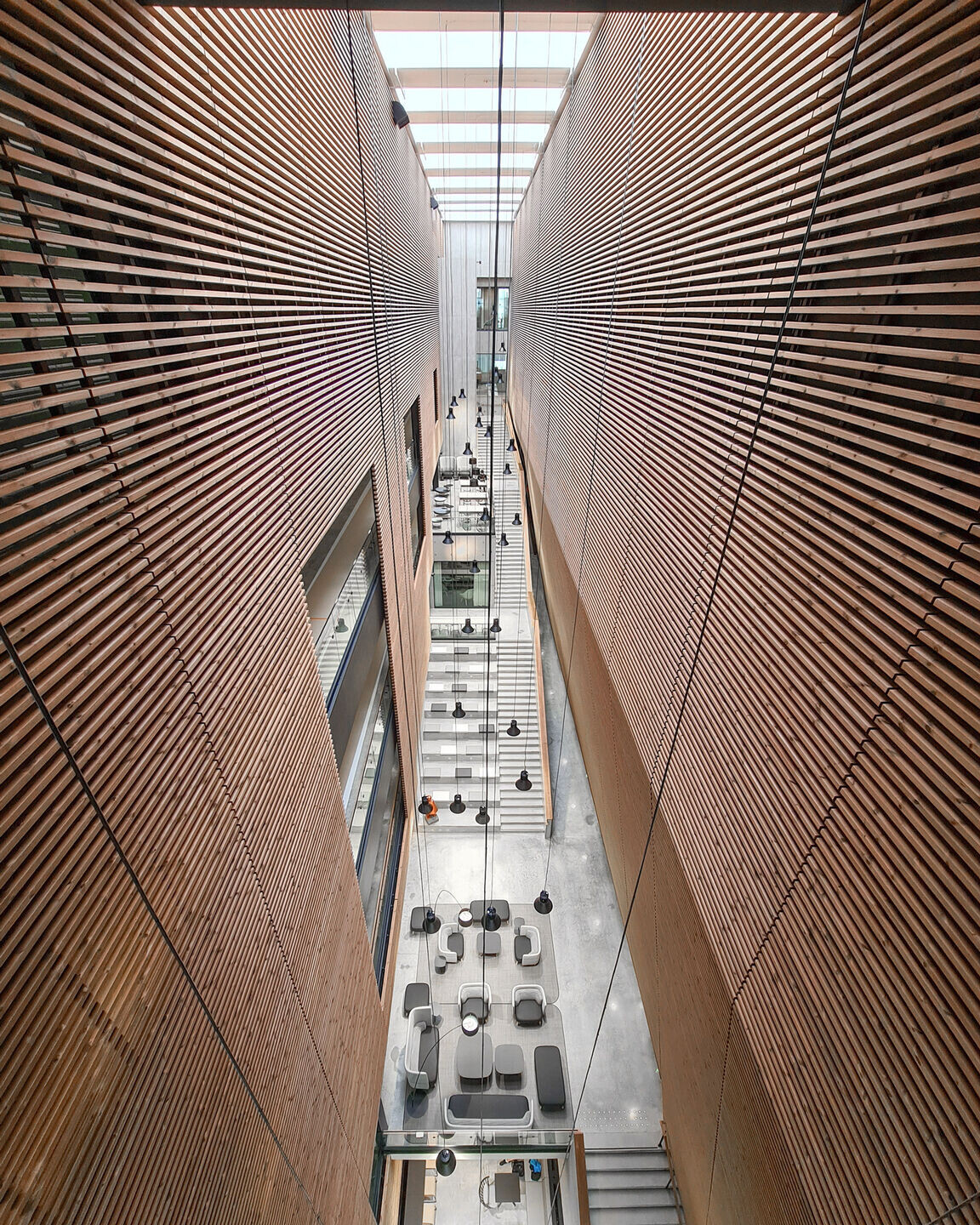 At Aurum, Arco architects wanted to use genuine and natural materials to make the properties of the materials stand out and create an interesting atmosphere in the space. Three main materials with different properties; smooth but rugged concrete; transparent glass and natural Lunawood Thermowood create a strong dialogue.
Sustainability and consideration of ecological values have also been an important factor in the choice of wood material for the project. As a material that is sustainable throughout its life cycle, Lunawood Thermowood supports the values of the University of Turku and its position as a responsible leader in society.