After a long period of discussions, São Paulo city, in Brazil, earned a new public park, the Augusta Park, located in the city's downtown. With a Kruchin Arquitetura project, led by the architect Samuel Kruchin, and a public-private partnership between SETIN company, Cyrela and the Municipal Secretariat for Green and Environment of the City of São Paulo (SMVA), the project was born with the mission of rescue some city's historical elements.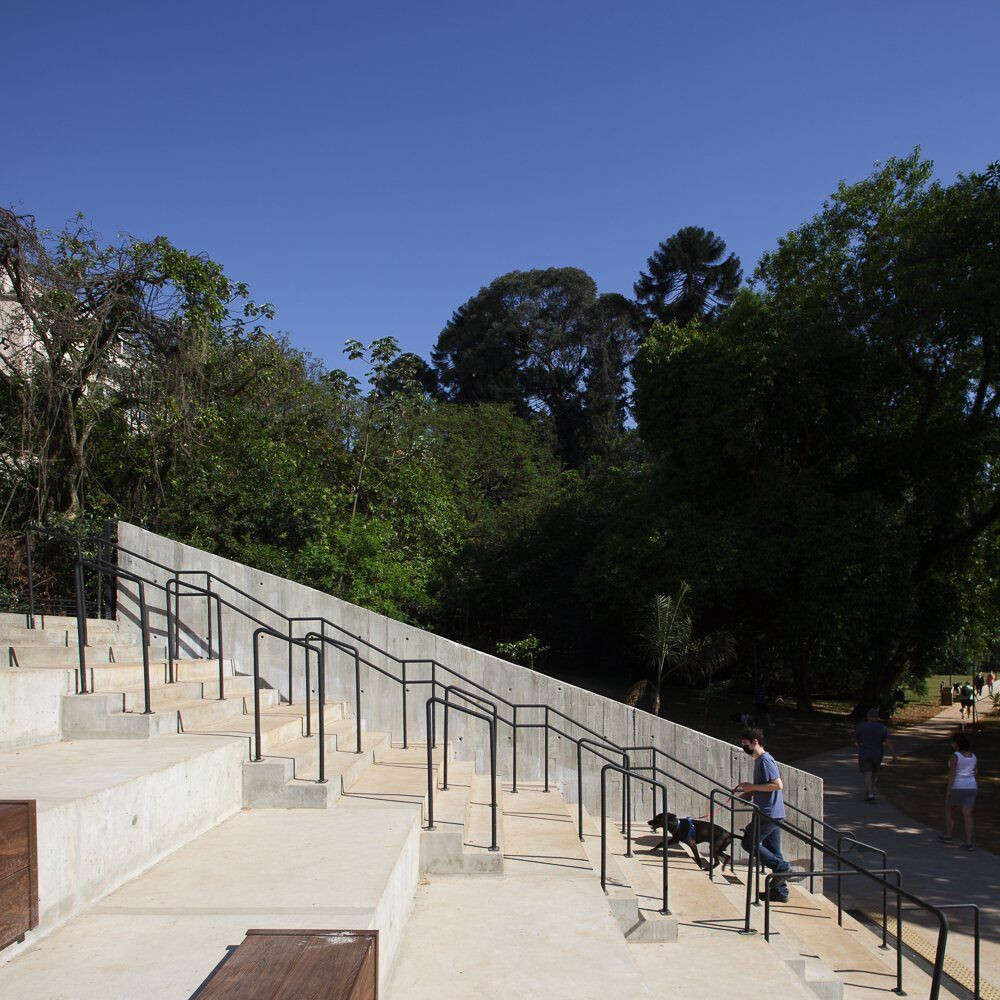 "A new green area with that dimensions, no doubt, is very important and a gain for the population, which will now have a new, quality public area to enjoy. I can say the most relevant of all the process was to incorporate the historical records that were underground". "Furthermore, it is a park that also helps to tell part of the history of Education in the capital, its public spaces and gardens", points out Samuel Kruchin.
In an area of almost 25.000 m², the land gathers fragments of historic buildings dating from the early 20th century. Were located on the site the Santa Mônica School, the Sedes Sapientiae Institute and the traditional Des Oiseaux School. And it is from this latter institution that one of the central elements of the new park originates: the Des Oiseaux Garden.
Under the care of the School's nuns, the original forest was formed by exotic species, such as Australian Araucaria, a reflection of the foreign influence in the institution's administration. Along its paths, which were restored and again interconnected by the architectural project, were the oratories and a reflection hill – elements that were also incorporated into the new project.
A restoration was also carried out of the original entrance to the Santa Monica School, the wall facing Rua Augusta and one of the secondary buildings in the Des Oiseaux Garden. In this construction, an interference made during the long period of inactivity of the lot was preserved: the graffiti of an anteater, created by an anonymous artist.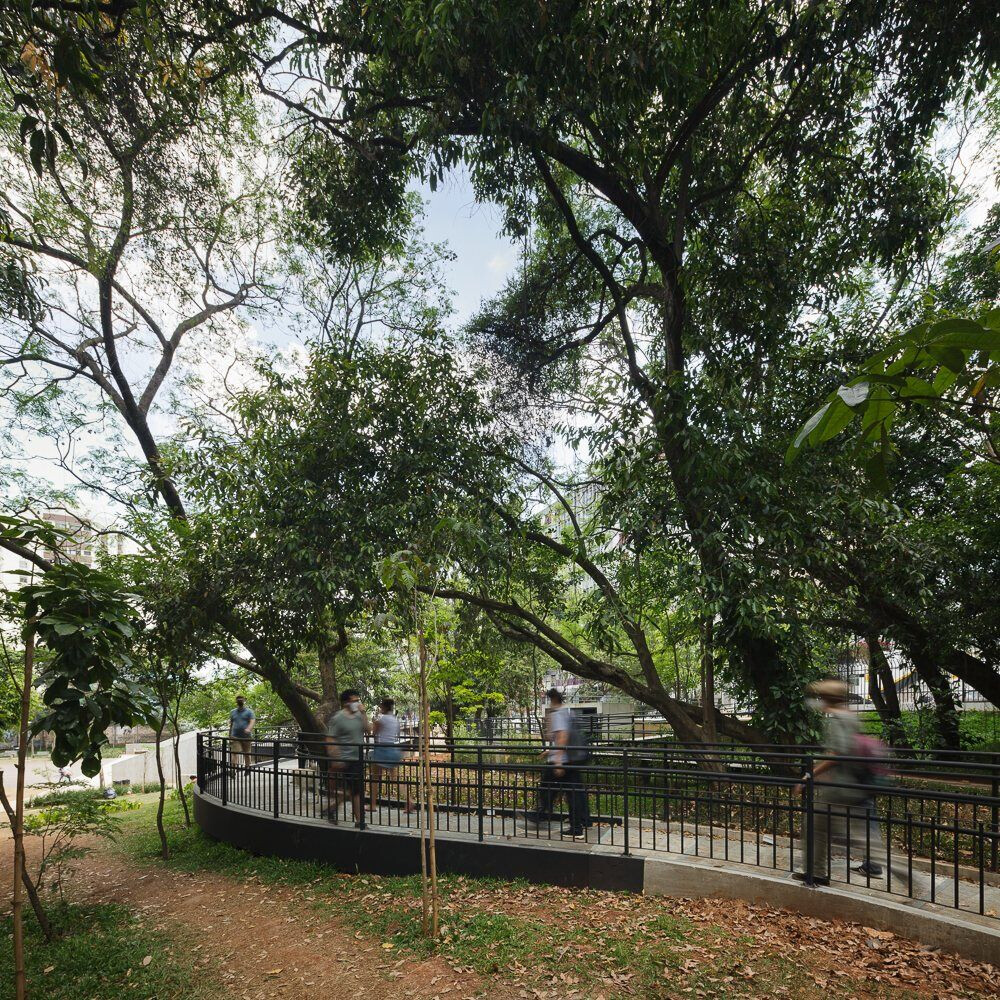 The program is completed by an outdoor gym, pet area and a contemporary garden. From the foundations of the original buildings, rescued in the land survey work, a sculpture was also created to occupy the center of the park.
Samuel Kruchin reinforces that, Even so, it is a "park in process", due to the records found in the area where it is located. "At some point this basement,which still hides many elements, will have to be explored to transform them into more attractions for Augusta Park. There is still a lot to know about this story", concludes the architect.