Tehran-based architecture and design studio, Studio Eiraji, has finished their latest proposal for Atlantic Beach Boardwalk competition.Javad Eiraji, founder and principal architect and Yegane Sheikhi, project manager of the studio, with their team Mahshad Fakhraeinejad and Dorsa Afzoud, have tried to reflect a new creative way of design in this project.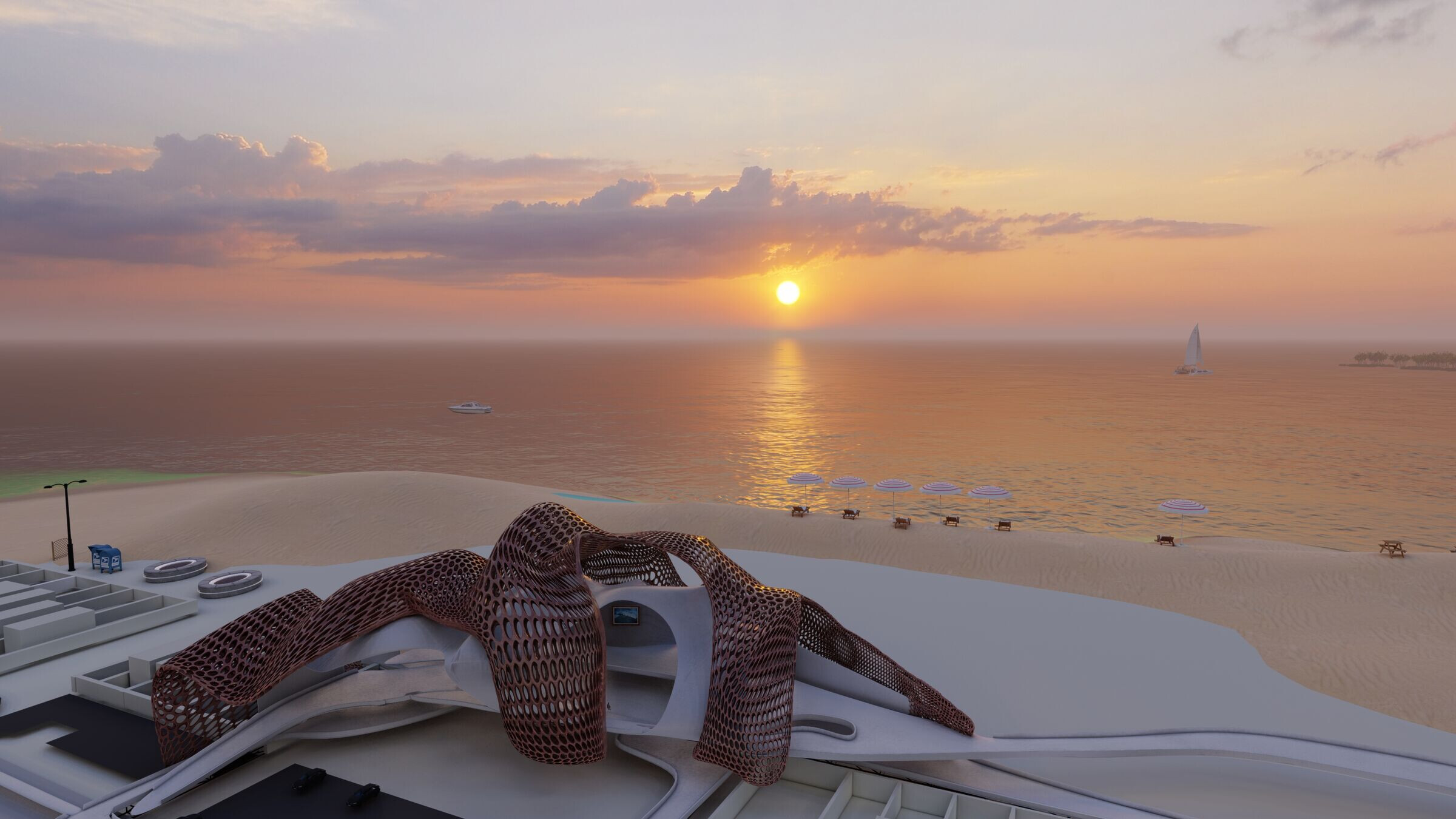 The main concept in design process for Atlantic Beach Boardwalk project is to reflect creativity and invite users to join the atmosphere.To reach this aim, paying attention to usages, forms, functions, materials, diagrams and colors are very important. In the other hand, as the context and climate condition of the project is coastale, air circulation and creating shadow and fresh air is another important factor in design process of this project.Parametric design is another design-thought which has been tried to be used in form creation of this project.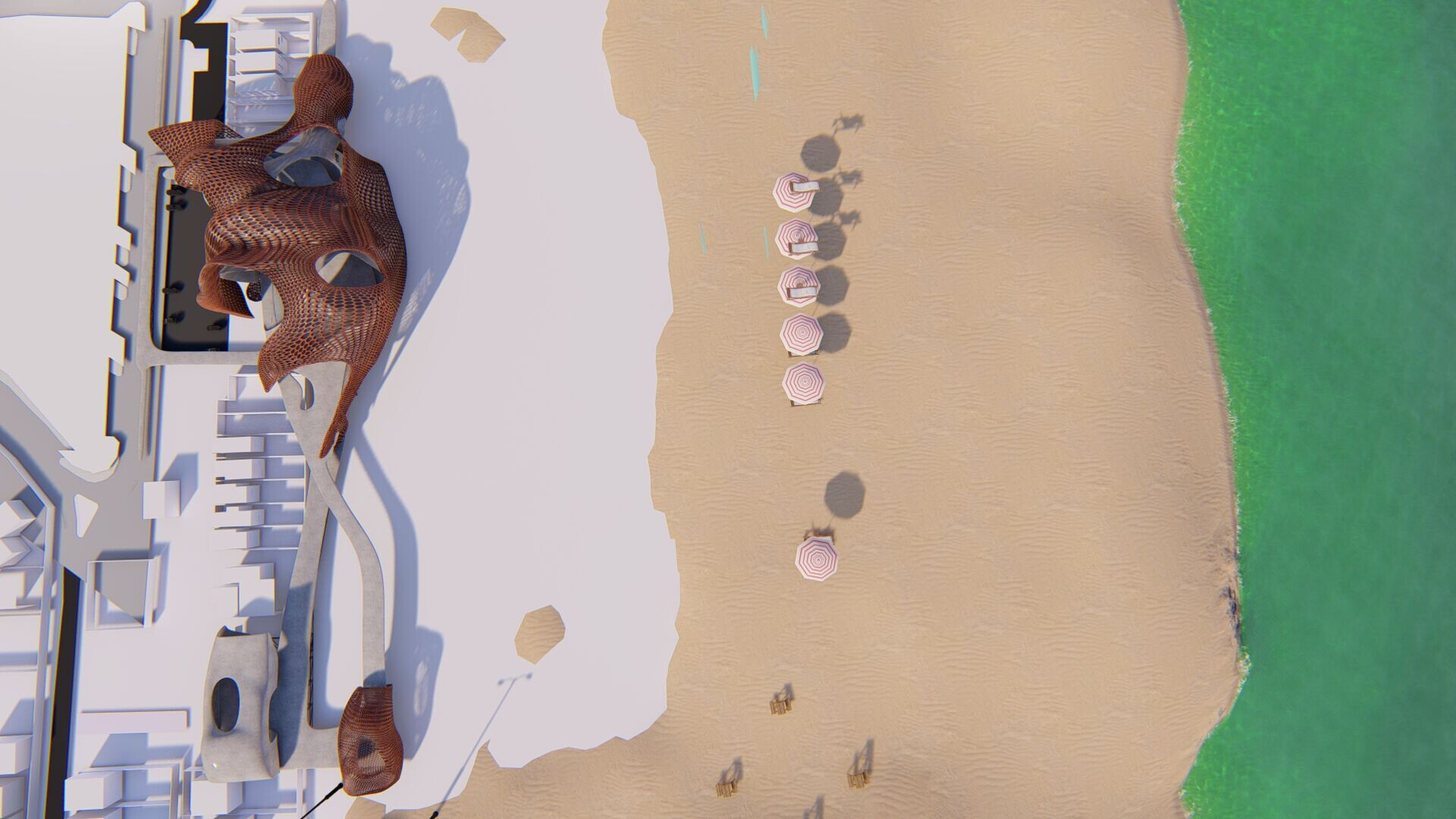 Material are also selected according to climate conditions of the site.As the main function of this project is to walk and the goal is to create great space for this function, injecting some other tastes such as entertainment, fun and sports can make this boardwalk more creative and enjoyable.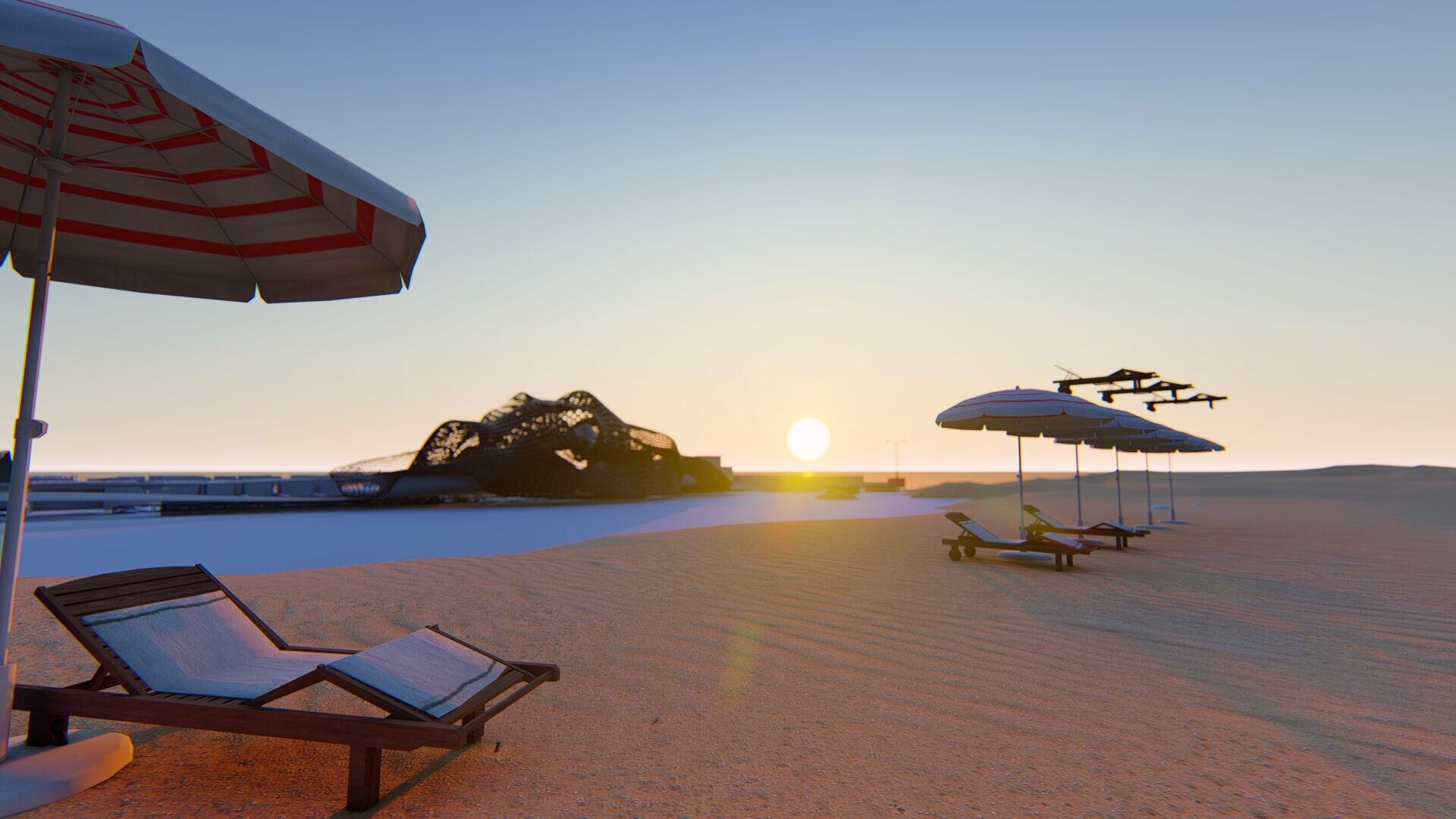 Using great view of the context and beach and managing light entrance caused the curved form of the project.Measures, sizes and scales are programmed according to users and as the main aim of the project, this boardwalk tries to invite everyone around to come closer, not only just to pass, but also to enjoy her or his time there.
Project Information:
Architecture Firm: Studio Eiraji
Principal Architect: Javad Eiraji
Design Manager: Yegane Sheikhi
Design Team: Mahshad Fakhraeinejad and Dorsa Afzoud
Client: Department of Planning and Development Town of Atlantic Beach
Location: Town of Atlantic Beach
Year: 2022
Project Status: Competition Proposal