A Compact home with an Art Deco Touch
In a historical district around the central area up in the high street, the special streetscape around the apartment set a very unique tone to this project. The owner of this apartment is a young expat in love with Art Deco style, the spaces of this flat is rearranged and to an open planned layout from a typical 2-bedroom unit, making it the space flow naturally with the owner's living style.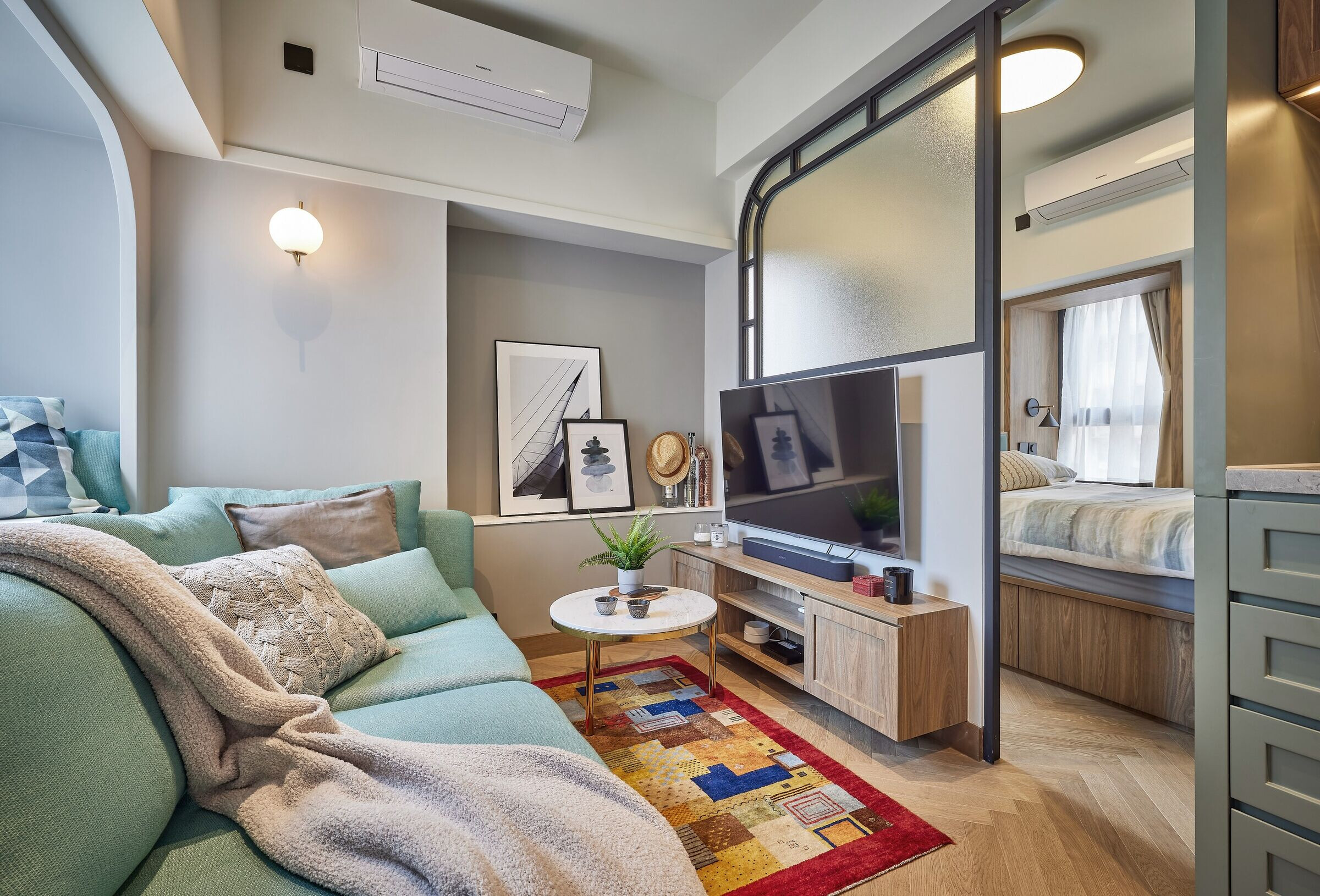 Every pocket of space is assigned according to the needs of the owner. With the kitchen set in the core area of the unit, it becomes a big serving table for food and beverage during friends gathering together with the bespoke high bar table next to the bay window, which also fits perfectly with the height of the seats on the bay window. For the living area and dining area adjoining to each other, taking almost half of the apartment, the owner can enjoy the space most of the day, where she can relax, work or have all sort of leisure moments.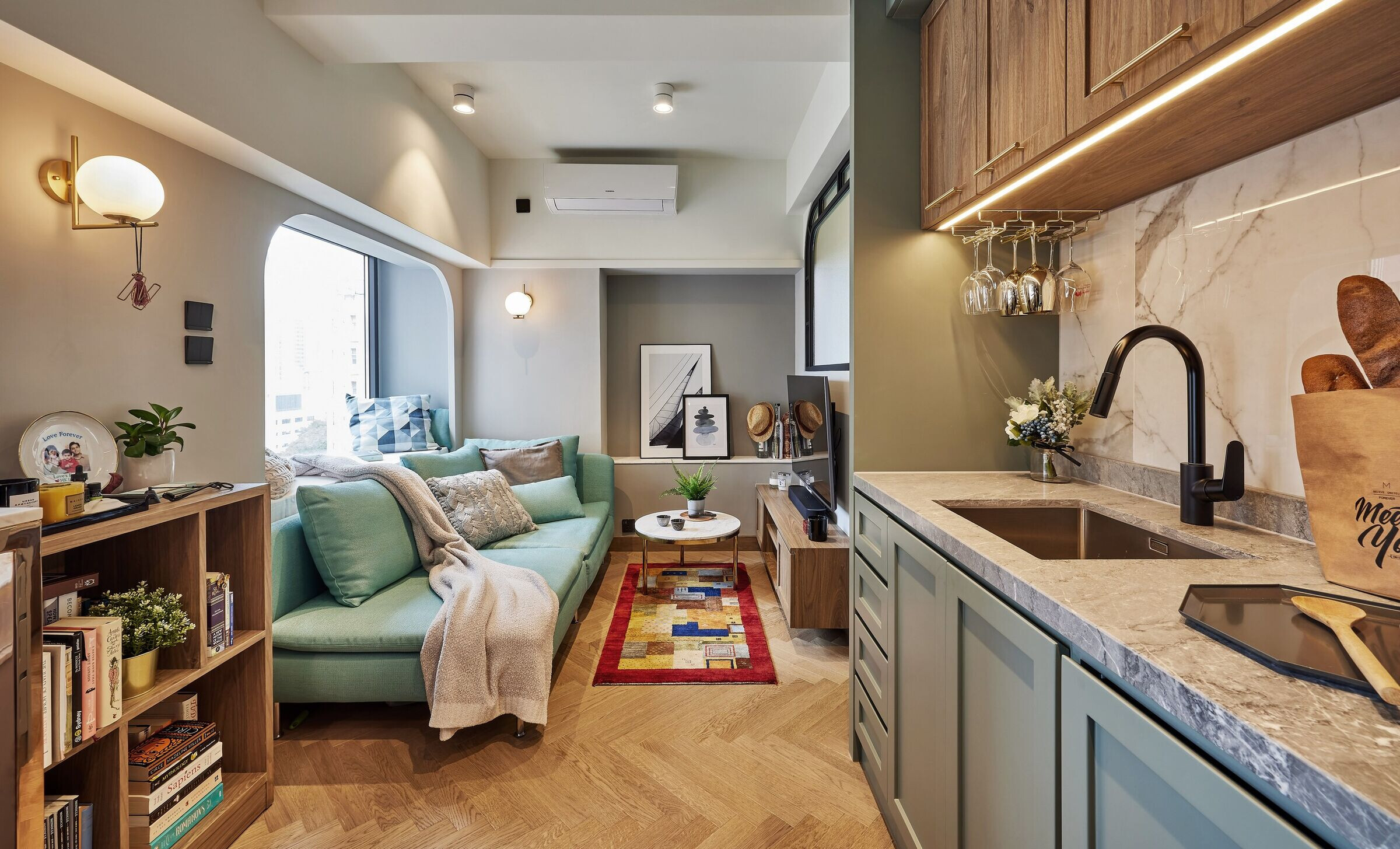 A subtle touch of Art Deco is added by having a rounded corner treatment to the bay windows and the black metal framed partition to the bedroom. Herringbone pattern wood flooring adds more texture to space, with open grained walnut wood & olive green as the key materials of the overall design. Brass elements in the feature light fittings and other disc decorative items, enrich the apartment with another layer of elegance.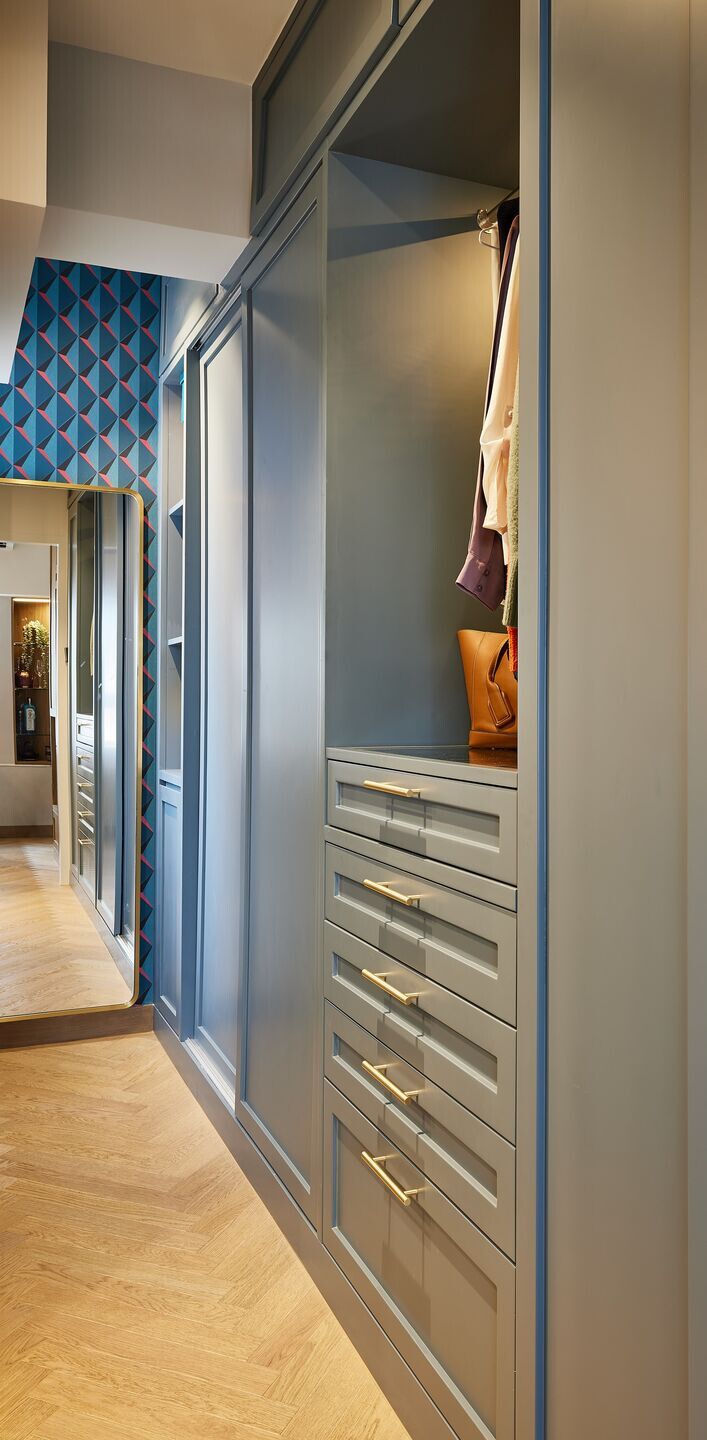 Closet area is set back from the main space, with bathroom adjoining to it directly, unifies the space for dressing up. A deep blue wallpaper with strong geometry pattern gives a slight punch to the space with colours.