PAD studio and Allan Murray Design have revealed ambitious concept designs for the Art Bunker, a new contemporary community arts hub on the South Coast of England.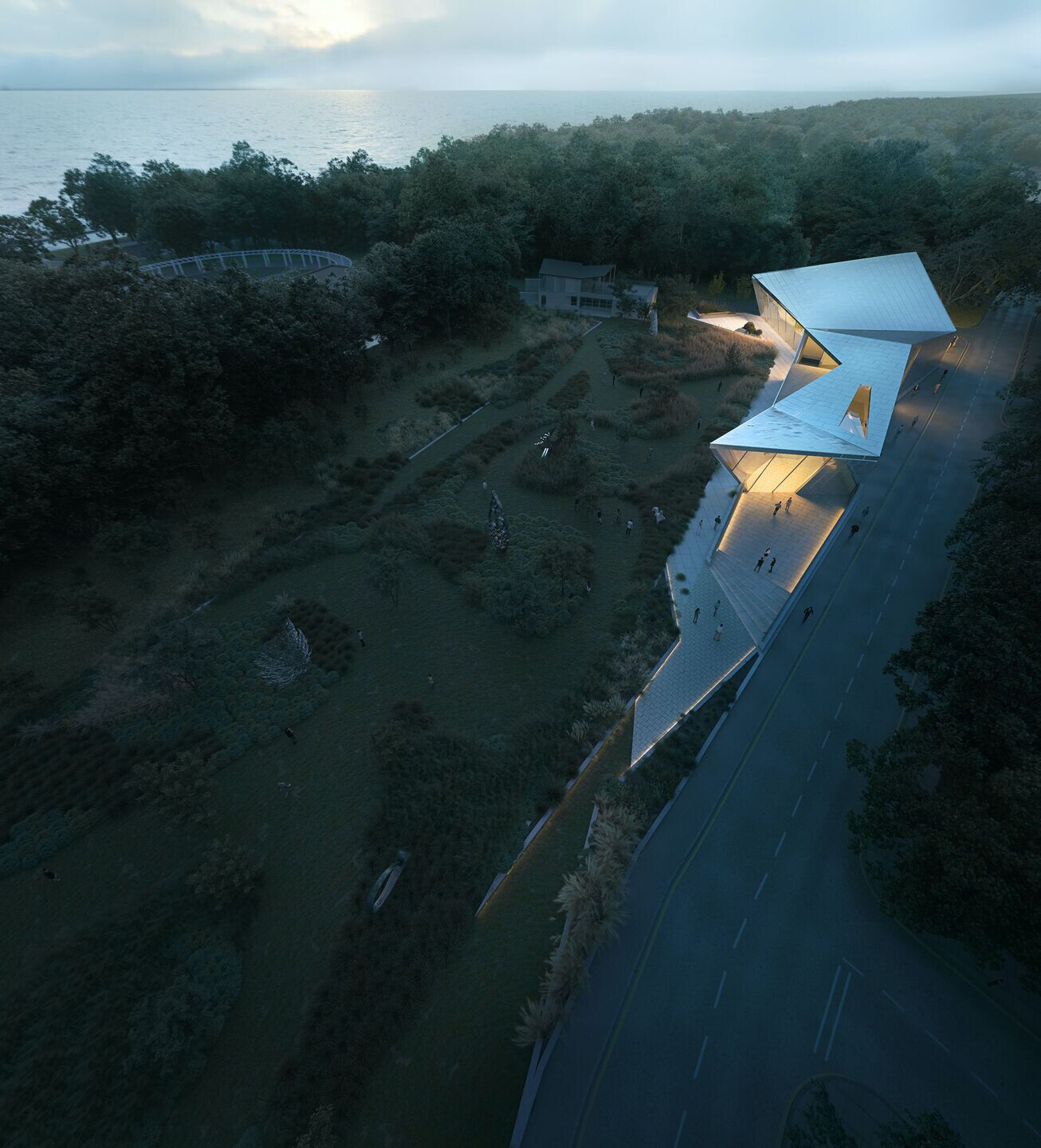 The Art Bunker was conceptualised to provide a local community in Hampshire with a renewed arts and cultural centre. The Art Bunker features a primary gallery space for exhibitions, and a secondary large studio below ground level that has the flexibility to accommodate both exhibitions, lectures, and workshops.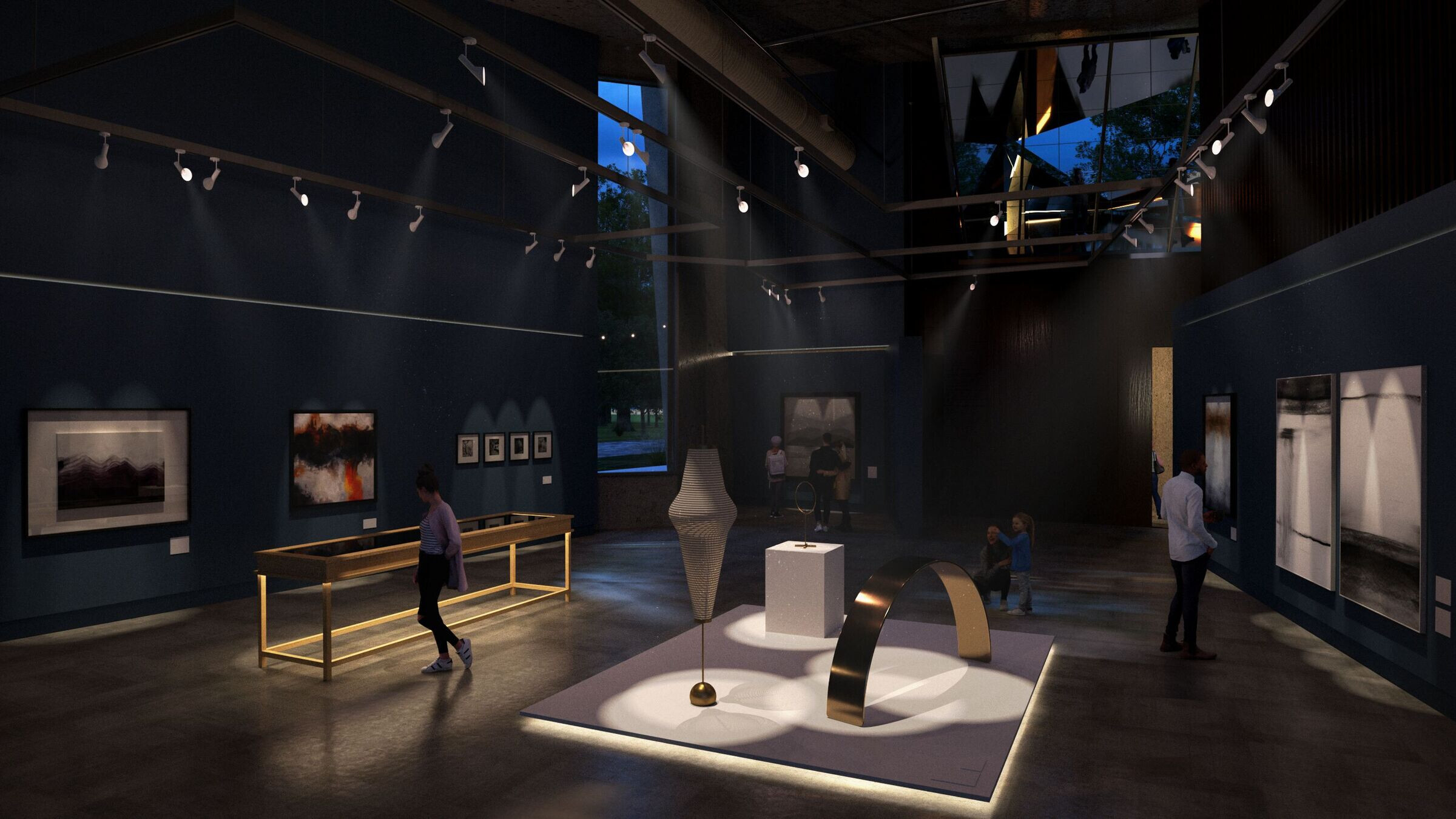 PAD studio has collaborated with place-making specialist Allan Murray of Allan Murray Design, who has completed award winning public, education, and urban design projects across the UK.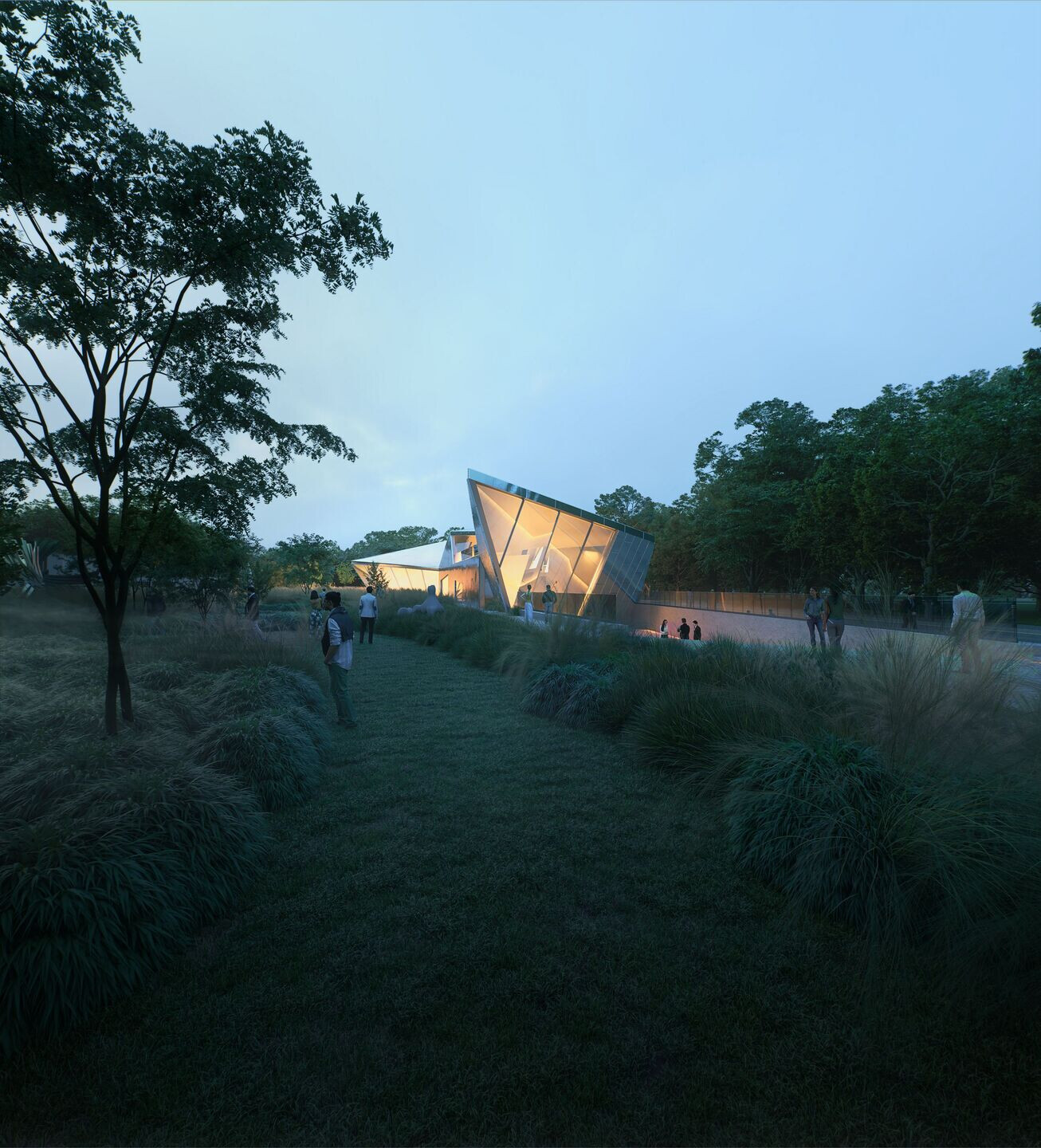 The Art Bunker is directly inspired by the powerful geometries and angular remains of historic military fortifications on the Hampshire coast. The dramatic, modern form is wrapped in a slick metallic skin and features sweeping glazed elevations. A landscaped forecourt permeates the centre of the plan separating the exhibition hall, workshop/studio, and entrance hall, and opening onto a sprawling publicly accessible sculpture garden.
The Art Bunker embodies PAD studio's signature approach to sustainable architecture. Recycled and locally sourced materials and low embodied carbon strategies are fundamental to the design. PAD studio has designed an exposed glulam structure that is low in embodied carbon and can be dismantled, adapted, and reconstructed in the future. Metal cladding panels sit on an insulated stressed plywood skin which can be recycled at the end of the building life. The Glasscrete lime floor is made from 100% recycled glass with a natural lime topping. Lime re-absorbs carbon dioxide emissions during the production process. The materials re-carbonate carbon dioxide over its in-use phase, creating a complete life cycle, closed-loop process, sequestering carbon. The Art Bunker utilises a ground source heat pump system to deliver renewable energy into the building and back to the grid.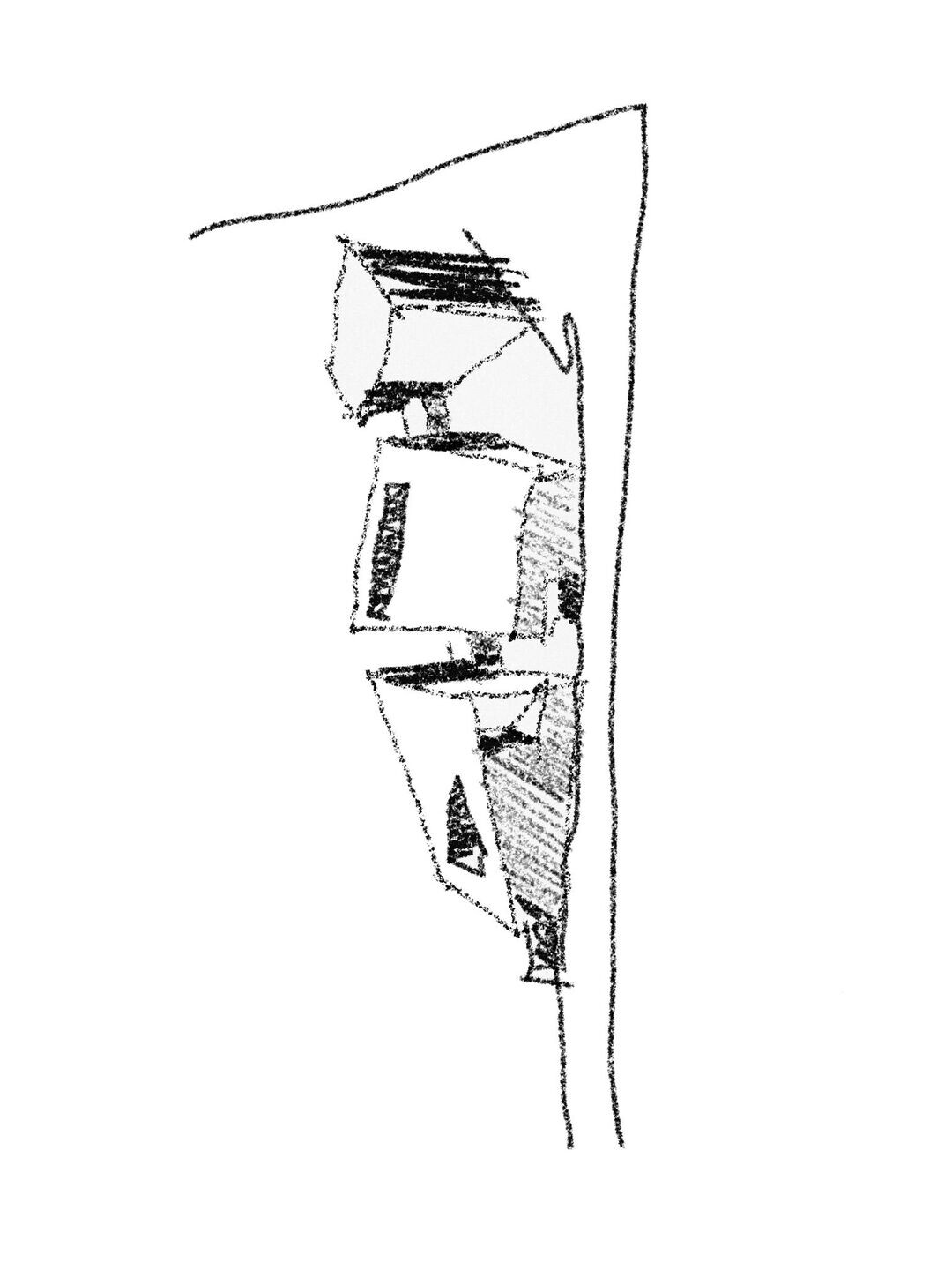 Team:
Architect: PAD studio & Allan Murray Design
Interior Design: PAD studio & Allan Murray Design
Landscape Design: PAD studio & Allan Murray Design