This project is based on a mid-century apartment. XX. located in a corner building, in Bairro de Arroios in Lisbon.
The intervention proposal aims to renovate the apartment, without losing its identity and without jeopardizing the contemporary experience and the improvement of the technical characteristics. In functional terms, the apartment was divided into several spaces that could function as bedrooms, living room or dining area, a feature that is very common in apartments at this time. However, as a first step, we wanted to clearly divide the social area from the private area and reduce the length of the corridor, which was very disproportionate.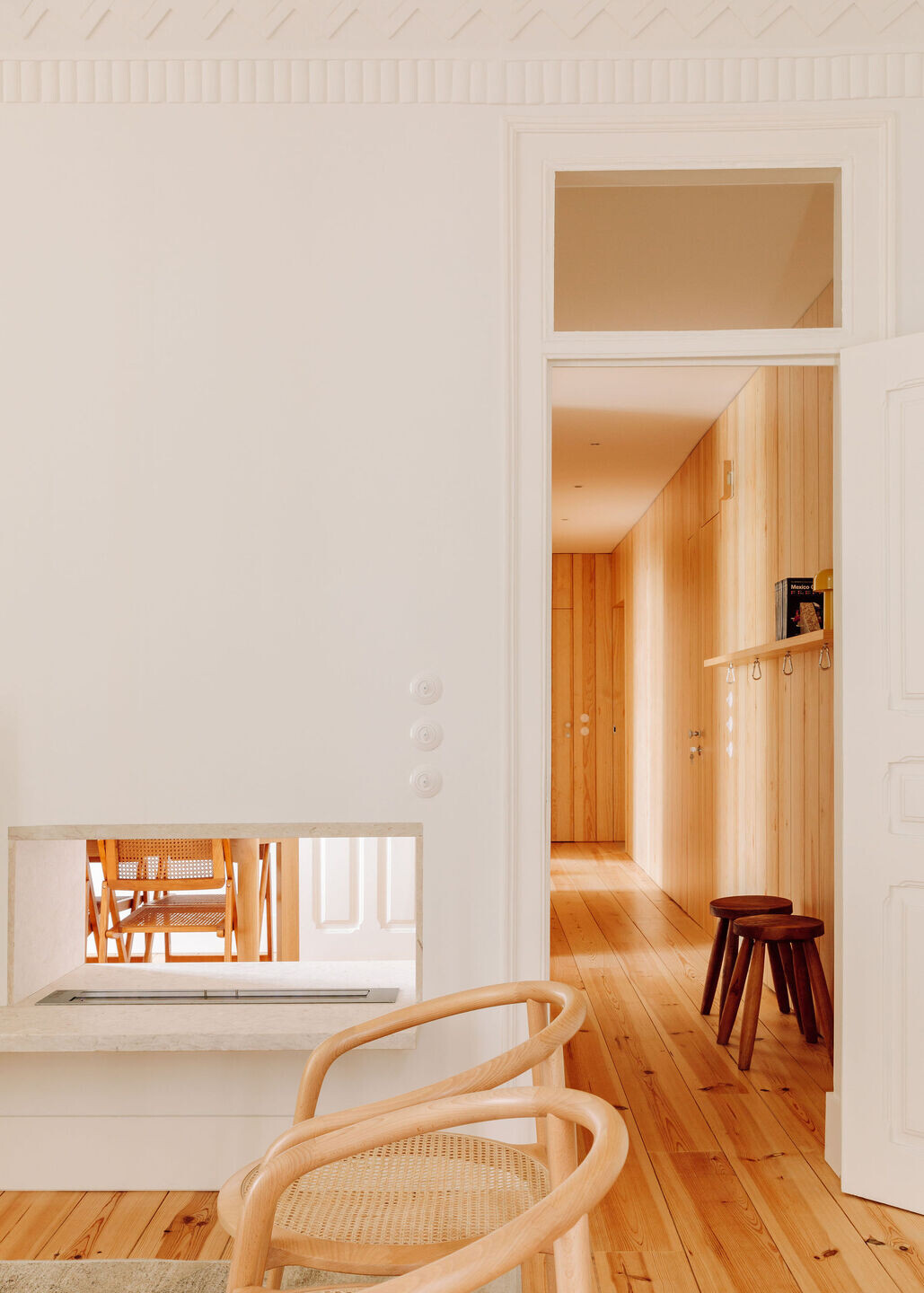 Upon entering the apartment, the person is confronted with the pre-existence (social area) and the intervention (private area) and, in a natural and unconscious way, is directed to the social area, where the living room and dining area are located. The existing and restored doors to the social area contrast with the pine cladding of the walls, which hide the doors to the private area and make part of the corridor more intimate and private.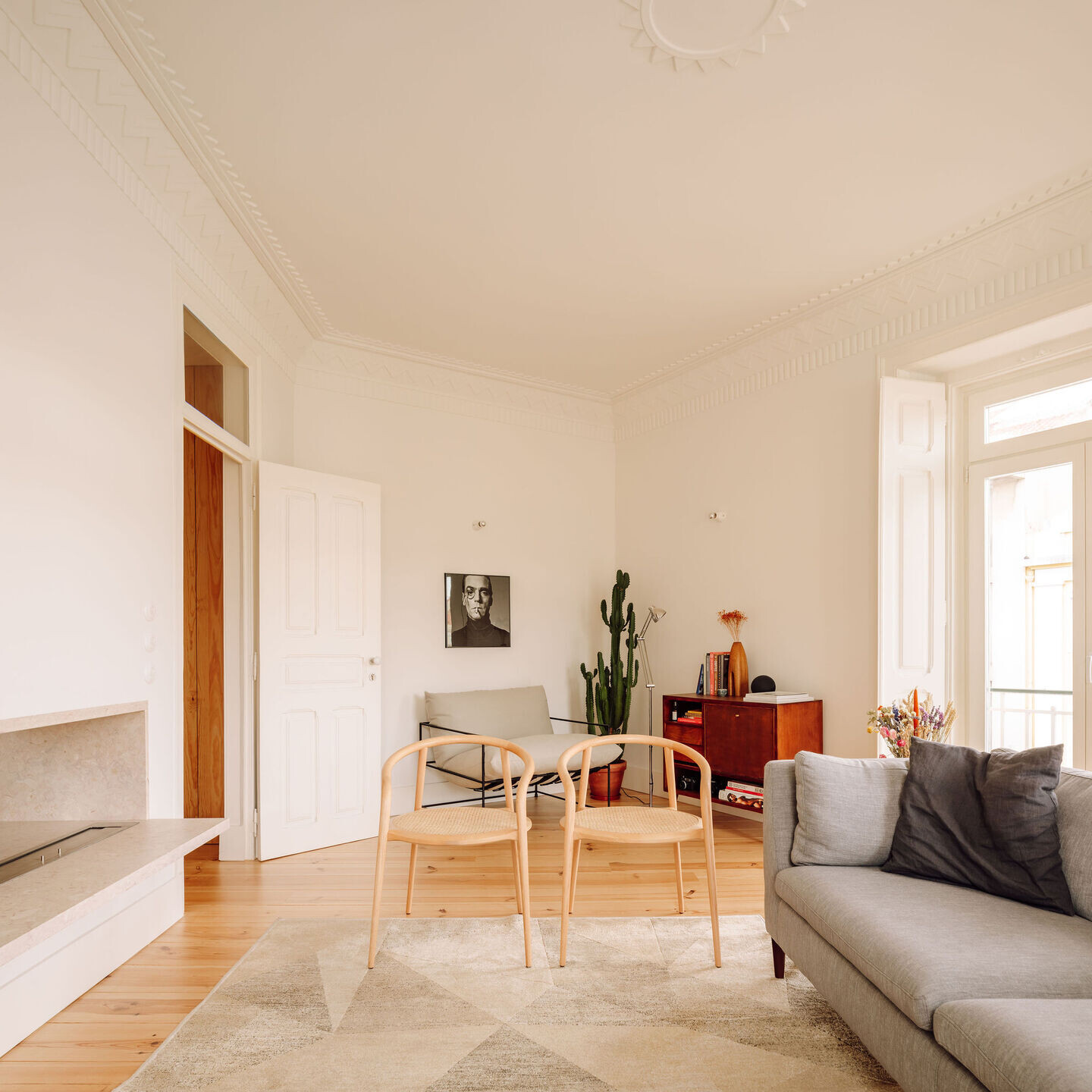 In terms of materiality, the proposal was based on a homogenization of spaces and on reinforcing the identity of this type of apartments, by proposing typical materials of the time, such as wooden flooring, Lioz stone and manual tile. All the floors, both wooden and stone, are designed in rulers that are always aligned and the wooden floor contaminates the carpentry of the wall, in a subliminal evocation of the old carpentry.
In terms of space configuration, it was proposed to open the living room to the dining room through an open fireplace, this fireplace rests on a stone bench that on the living room and on the dining room side the bench serves as a base to the crockery. The fireplace thus allows a more poetic connection between the two spaces.
Team:
Paul Marques, Liliana Nóbrega, Francisca Patuleia Figueiras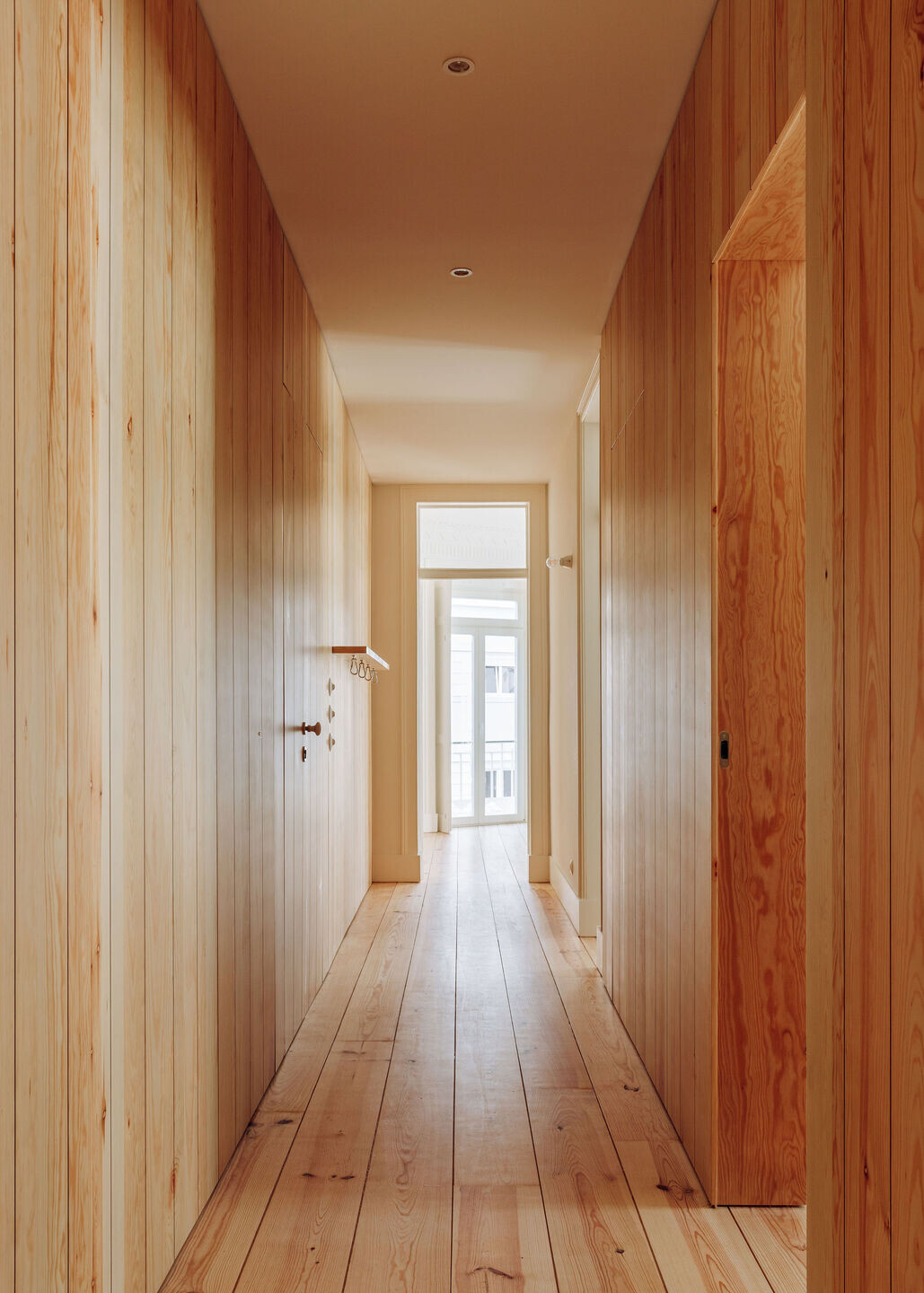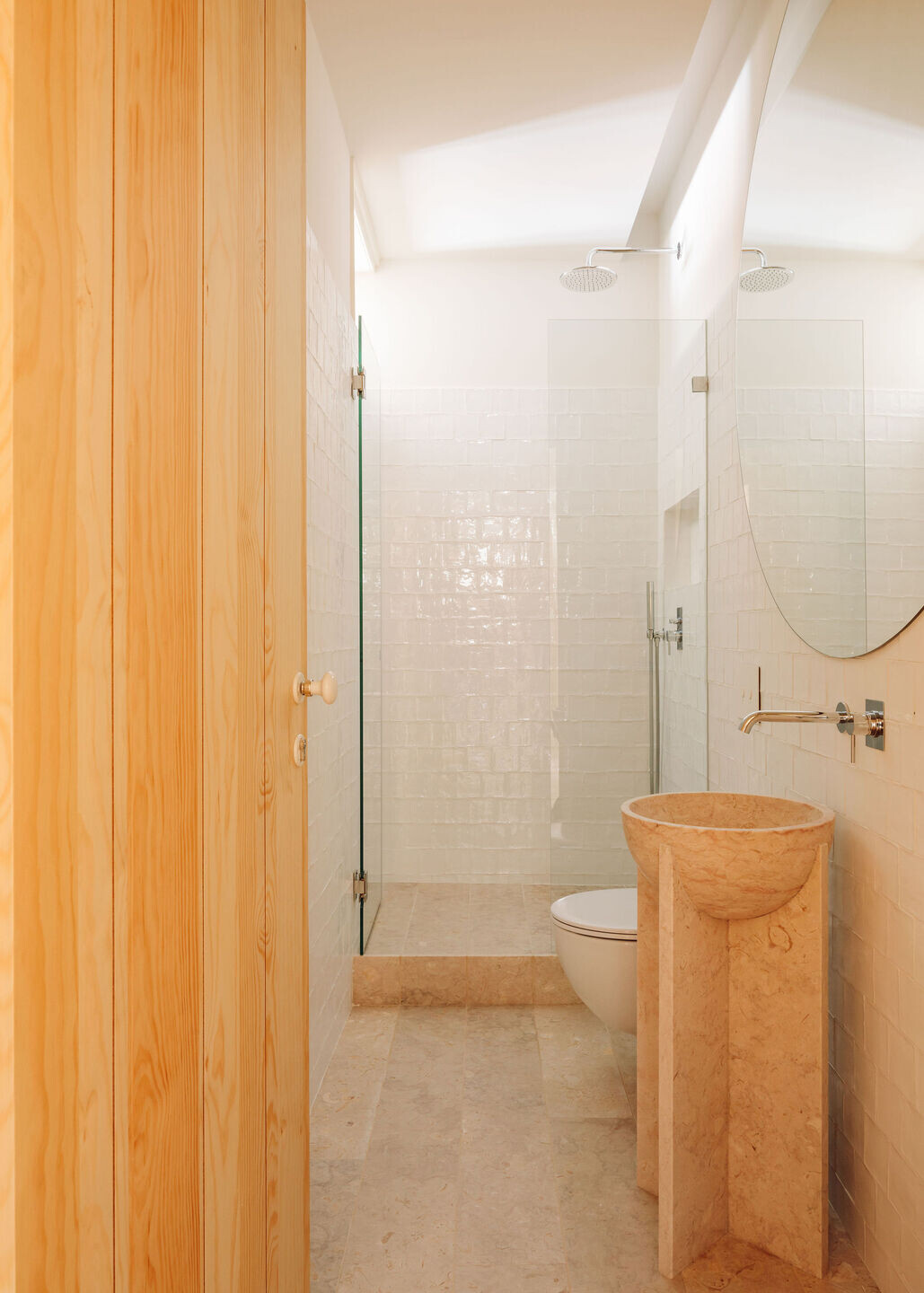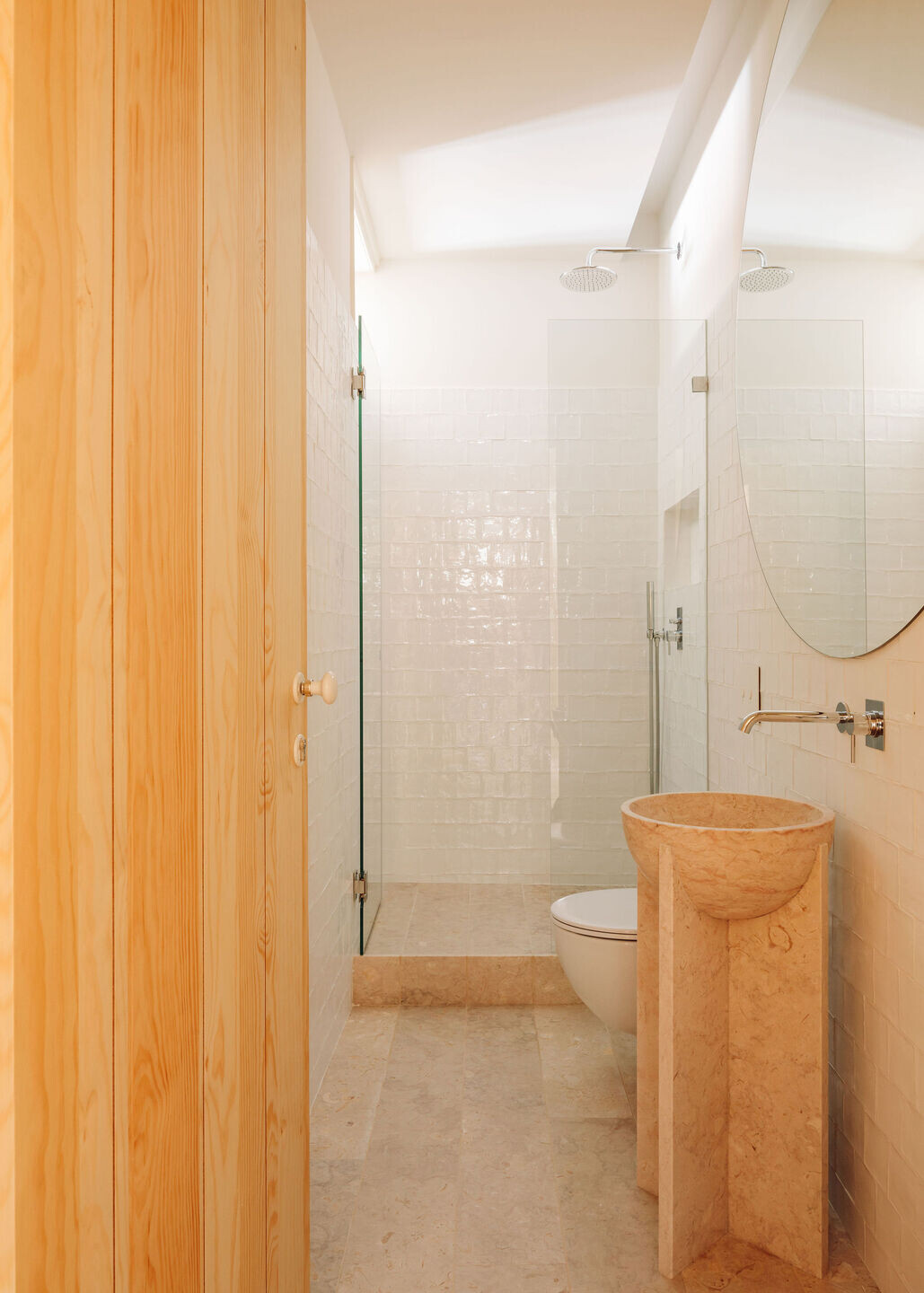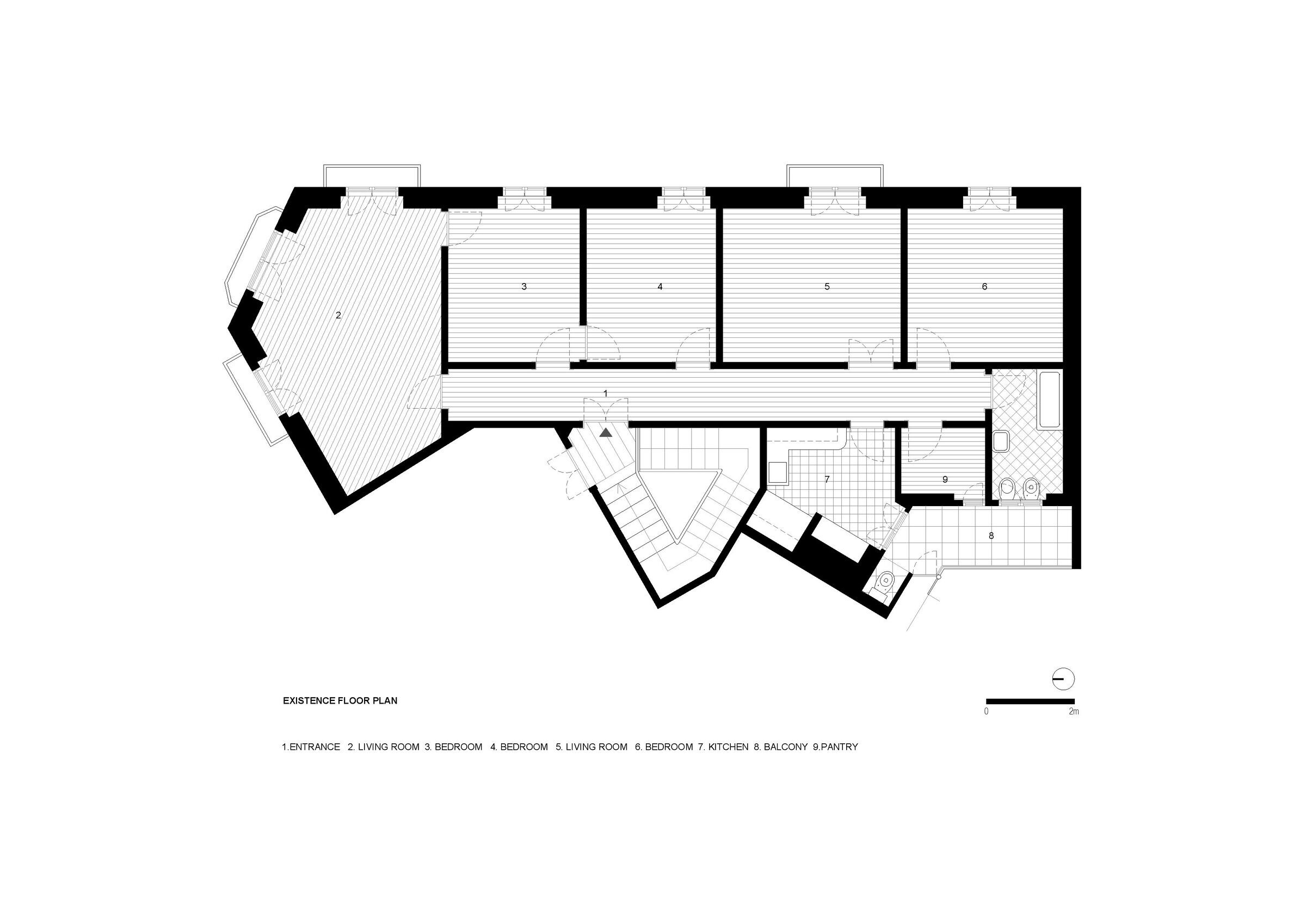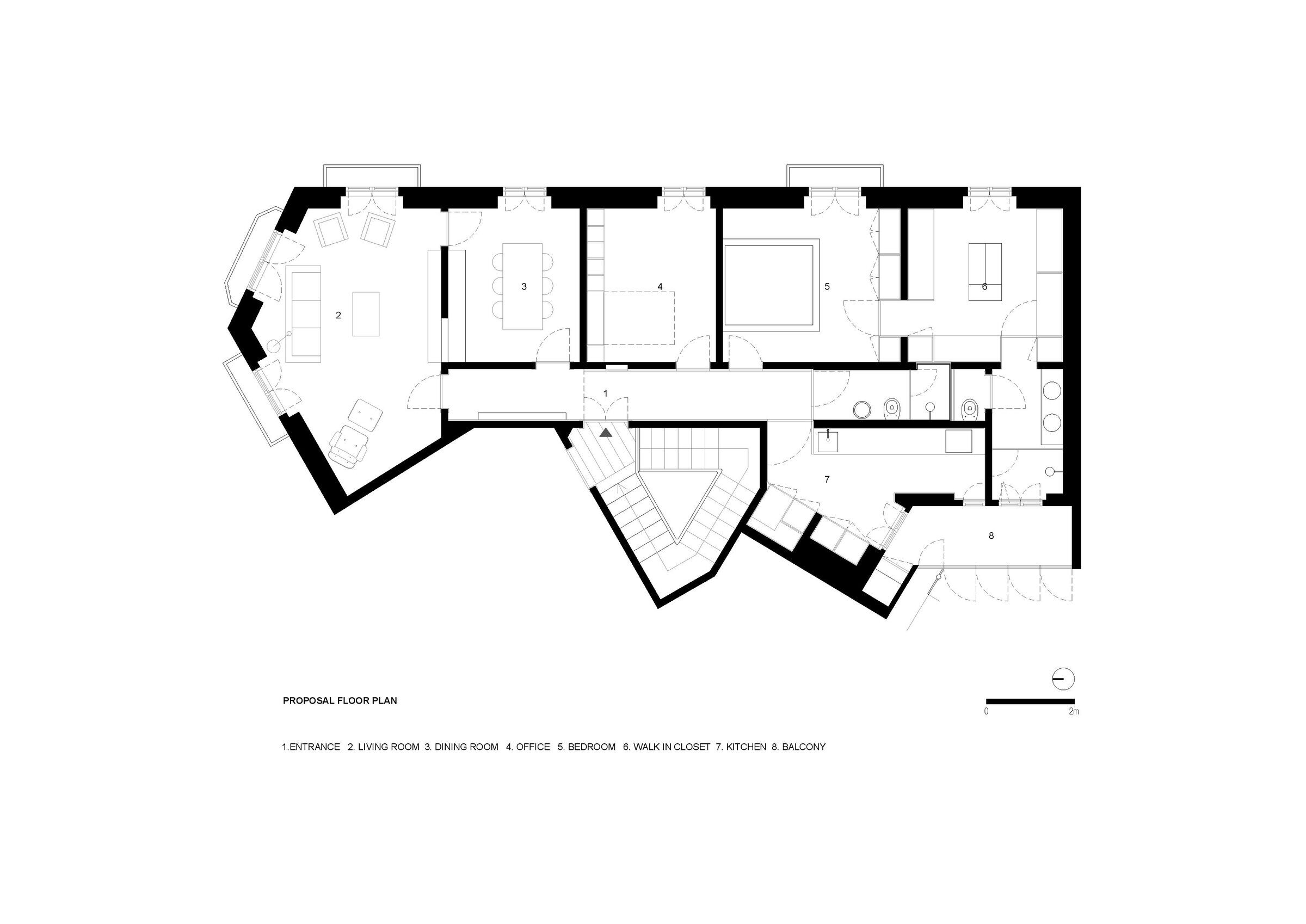 Material Used:
1. Lighting/handle: Zangra
2. Carpentry: Carpinventosa
3. Tiles: Azulima
4. Switches: Berker
5. Stone: Lios Marble
6. Floor: Pine Wood Floor