Armadale Residence breathes new life into one of the 32 identical single fronted detached timber cottages that makes up the unique and identifiable Cambridge Street streetscape. The sensitivity around preserving this streetscape character demanded the modest second storey addition be largely invisible from the street realm. Located on the north side of the street with rear access to Armadale Reserve the new living pavilion and upper level extension borrows on this park as an extension to the outdoors. The light exterior palette of the heritage façade with ornate Victorian lacework and detailing is contrast against a moody, monochromatic interior deliberately restrained in its ornamentation and use of materials.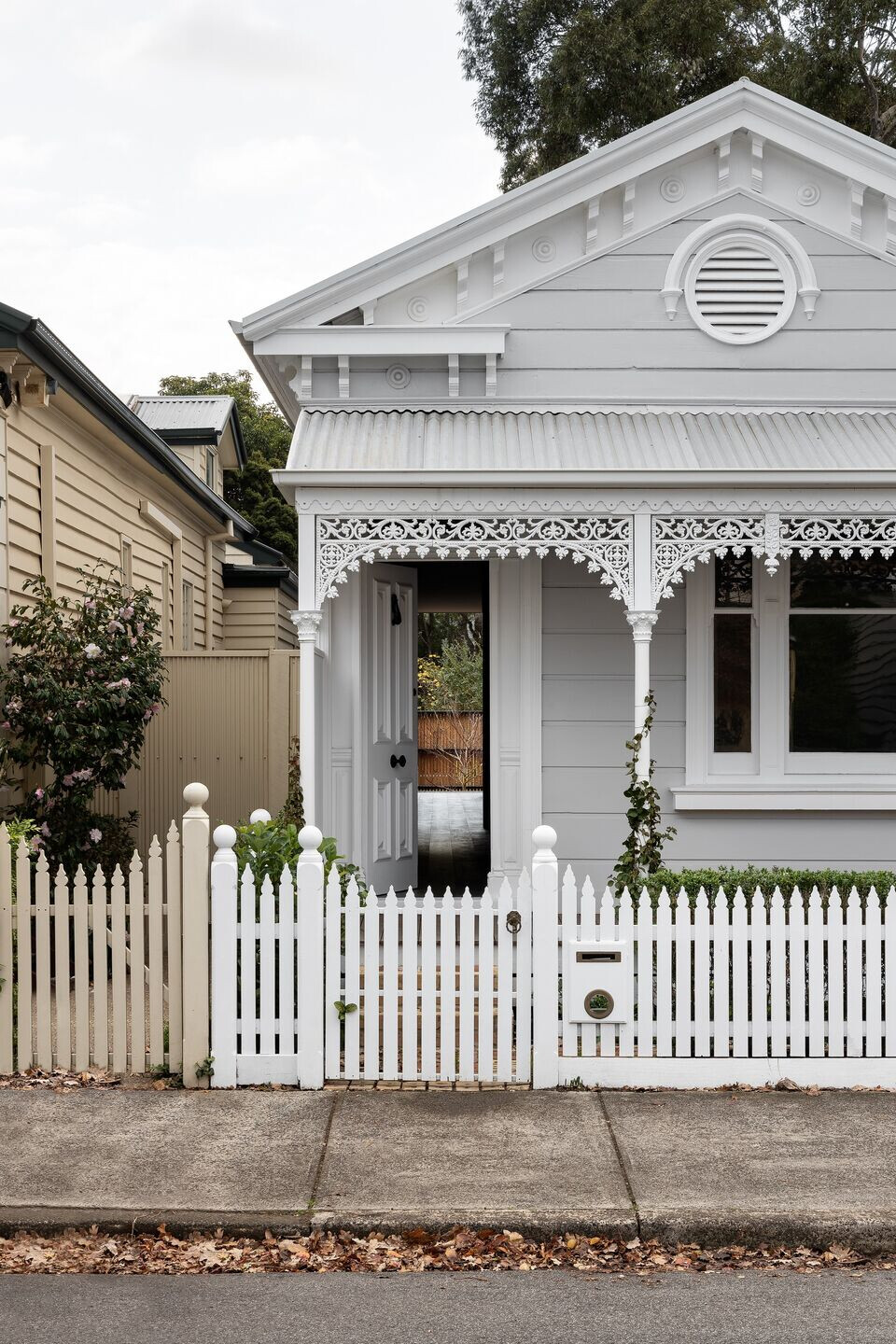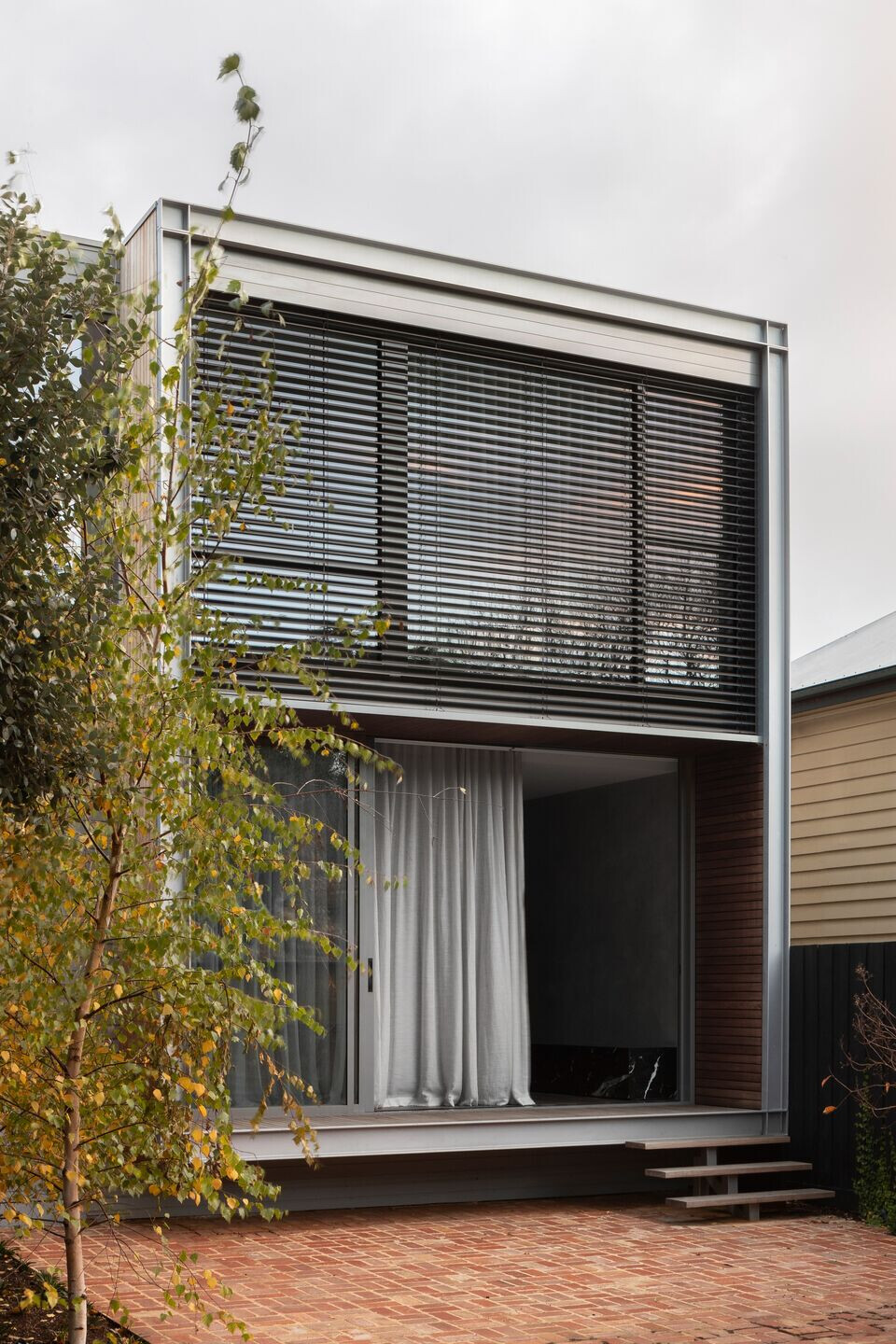 The existing dwelling was meticulously restored to accommodate a master suite and ancillary spaces. The new addition, announced by the insertion of a reeded glass steel framed door demarcates the change to a more contemporary aesthetic. This slightly elevated, north facing living room looks beyond the textured brick paved courtyard to the statuesque gums beyond. An operable rear gate draws the park in. The upper level bedrooms and study are protected by operable screens, affording both privacy and solar control.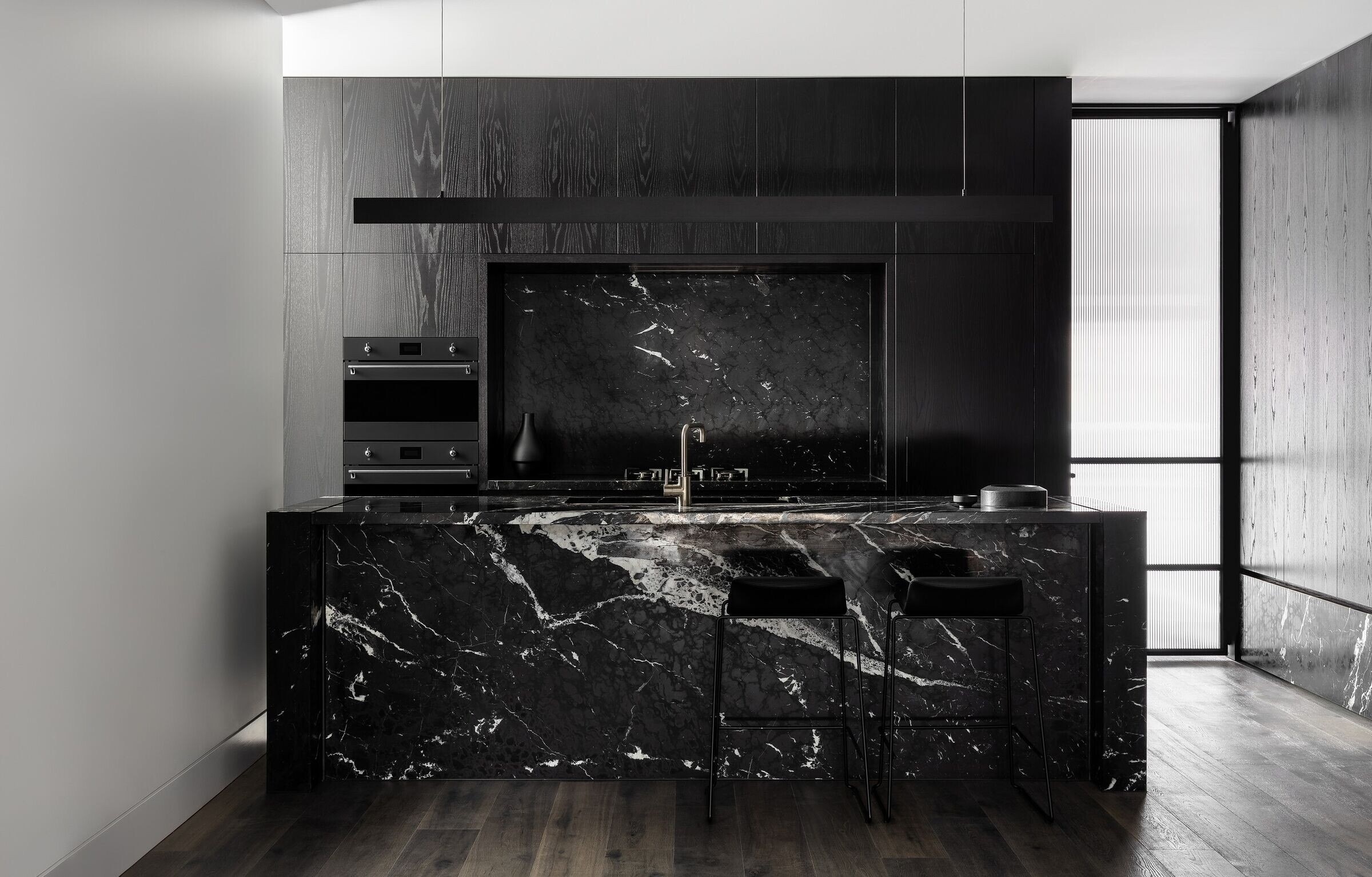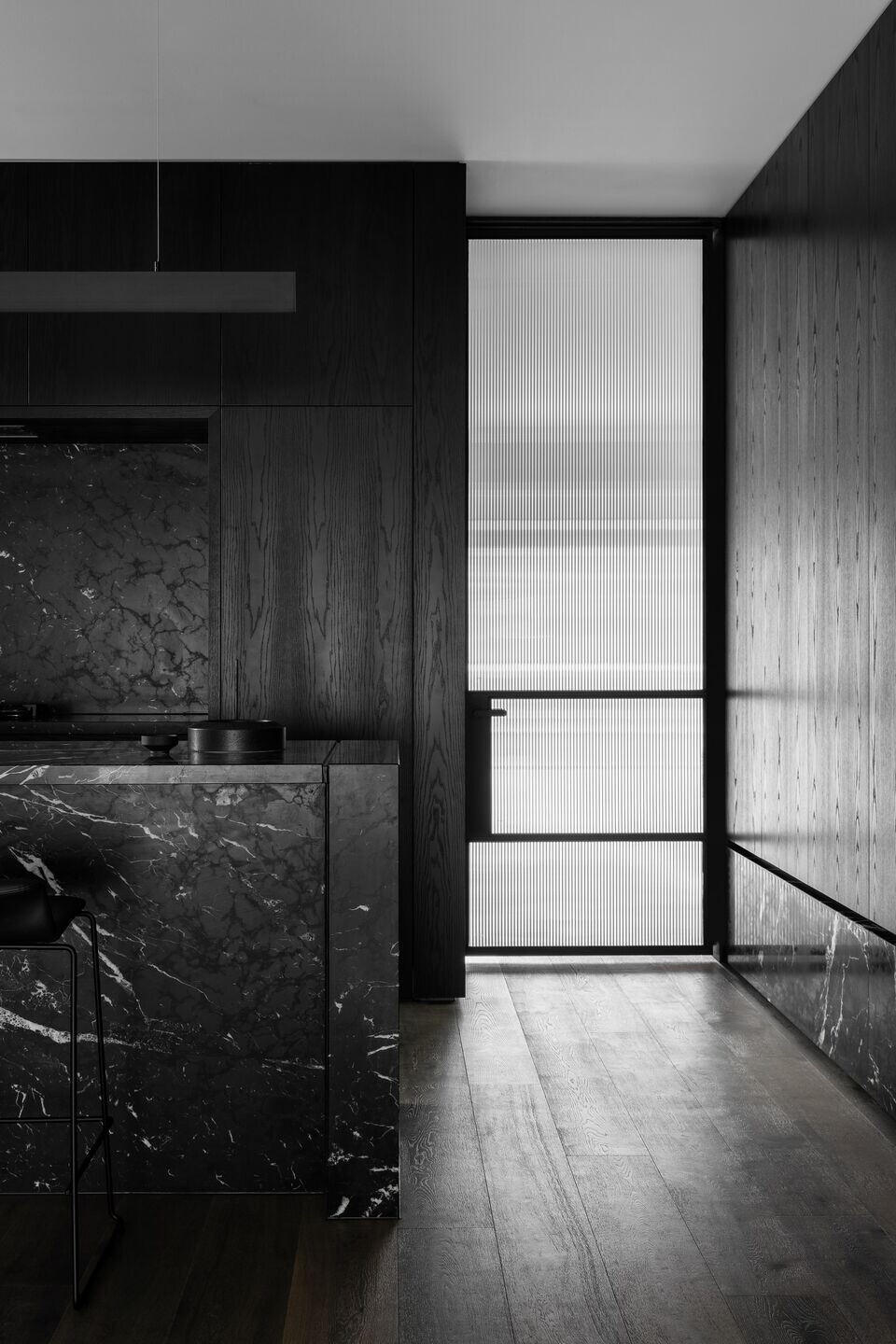 The dark stained joinery, marble benchtops and feature polished plaster walls accentuate the monochromatic palette. Furniture and artworks were chosen to compliment this.