local settlements in northern Iran formed by a simple adaptation of the nature, geography and climate of that region. The local architecture of this place is so intertwined with nature and in harmony with the climate that it can be called naturalistic architecture. We are looking to redefining the region's former architecture, which needs protection, into today's language.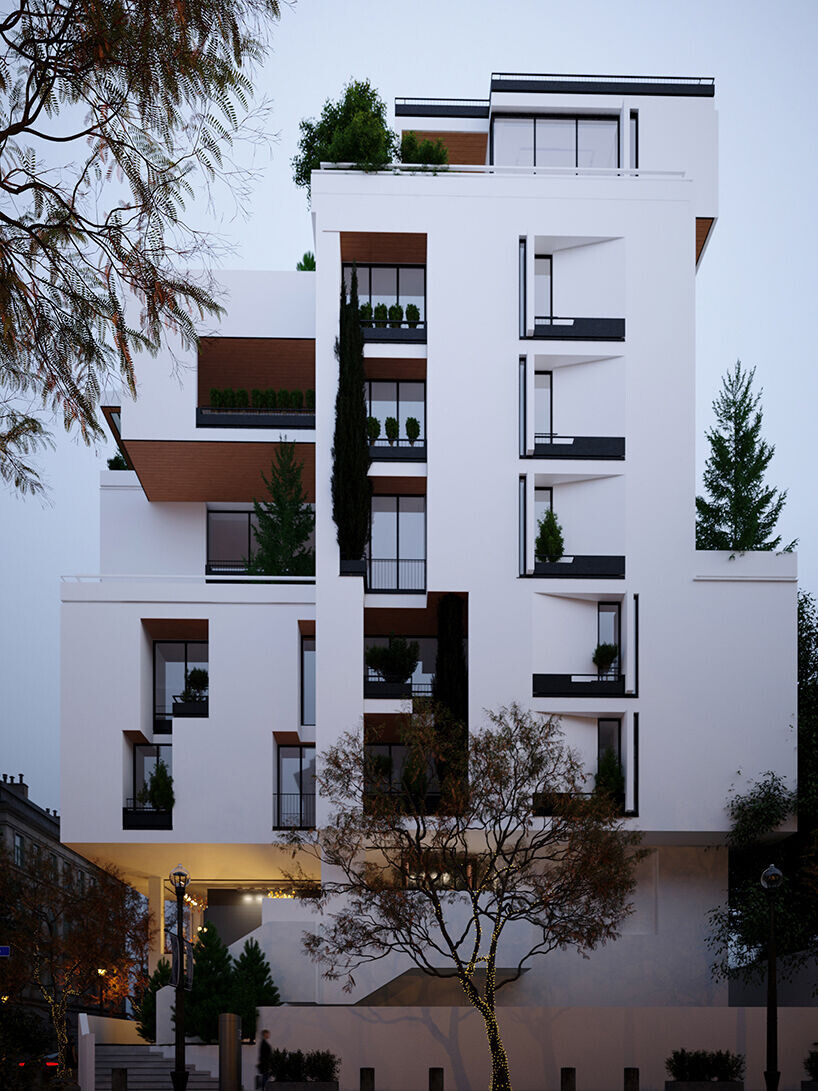 Unique properties: Extroverted architecture is a solution that is necessary to respond to the hot and humid climate of the location of this project. But in Iranian culture, introverted architecture is unavoidable therefore, in this residential apartment where several families live together and also have common spaces, providing a response to introversion and extroversion at the same time has been considered.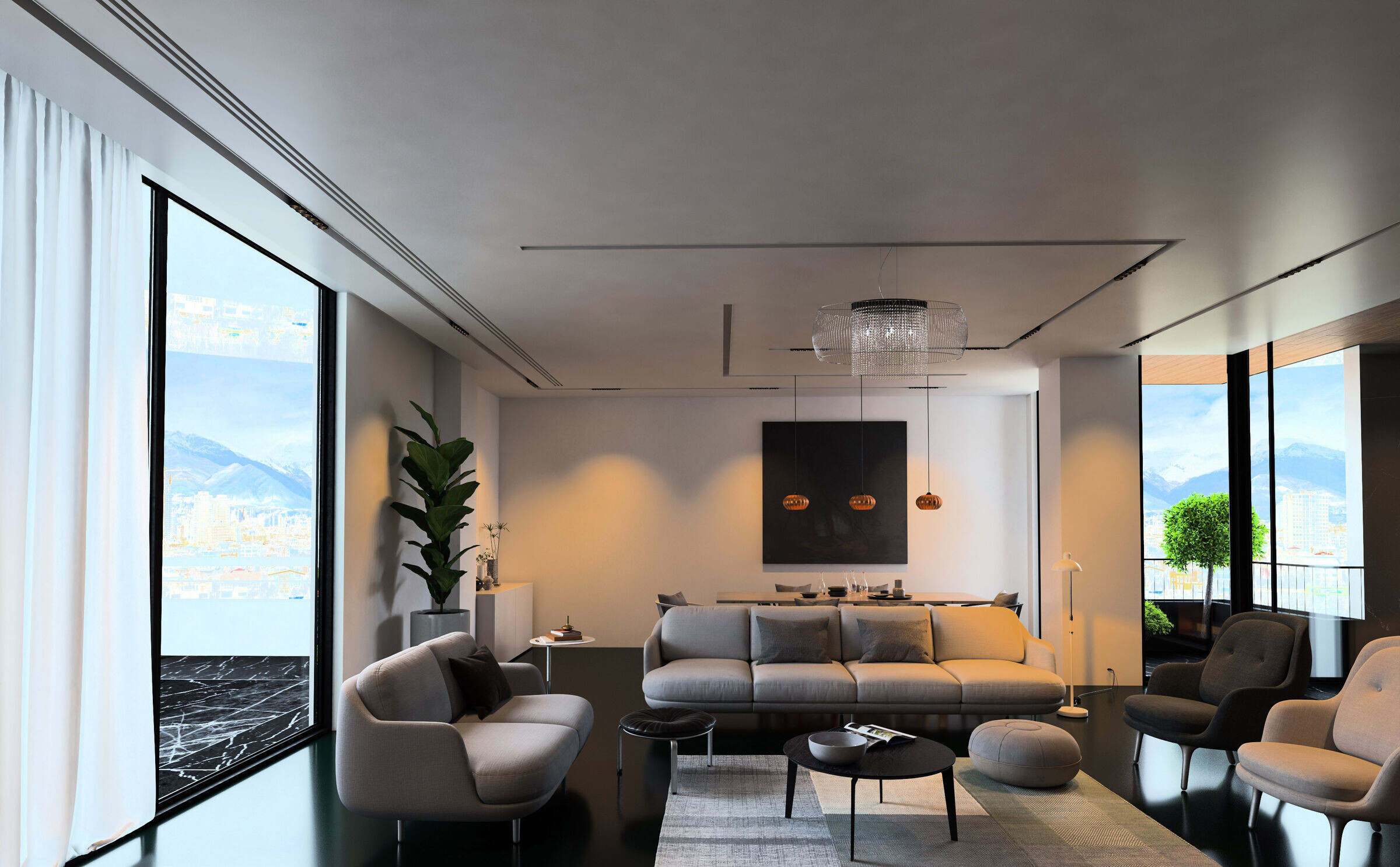 Description: Extreme use of the porch refers to the deep structures of the Iranian Architecture The "primitive cottage", which is a favorite of the residents of this small town, when converted into a contemporary apartment, must include several basic spaces to implement the residential scenario. Private and semi-private balconies are the most important of those spaces. Extensive vista is the potential of this project. because in addition to the forest view from the south and the beach view on the north side, the other two sides of the project have a unique view due to their height from the city.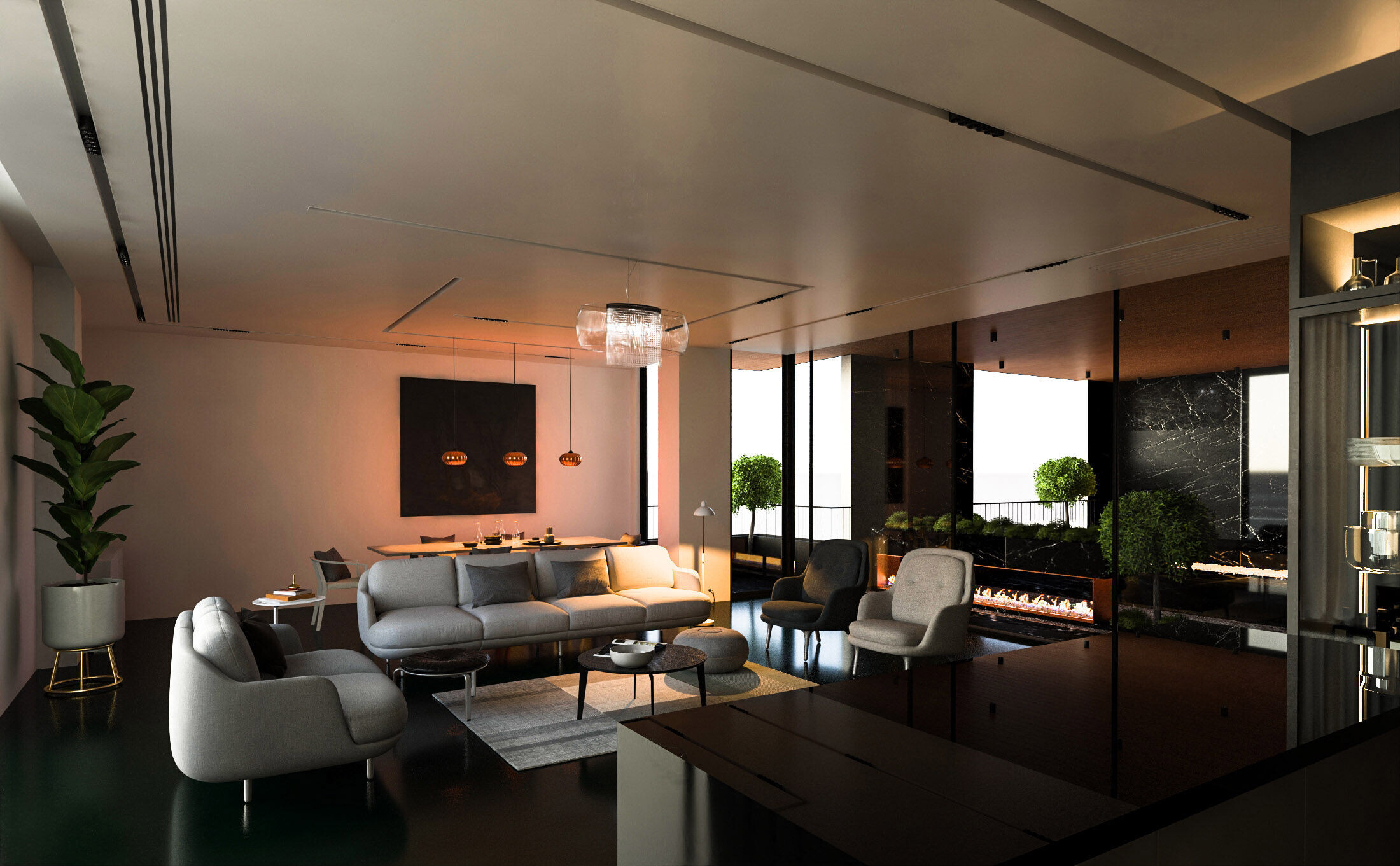 Therefore, the location and type of openings affect the quality of the space. Each space has a pleasant view, light and proper air circulation. Roofed and non-roofed yards equally divided at different levels. These independent courtyards in the vertical surfaces seen as a vertical and integrated garden in the urban context.
CHALENGE: The value that the project pursues is to answer: How contemporary architecture can be faithful to culture, nature and context? How architecture can affect the audience without showing off?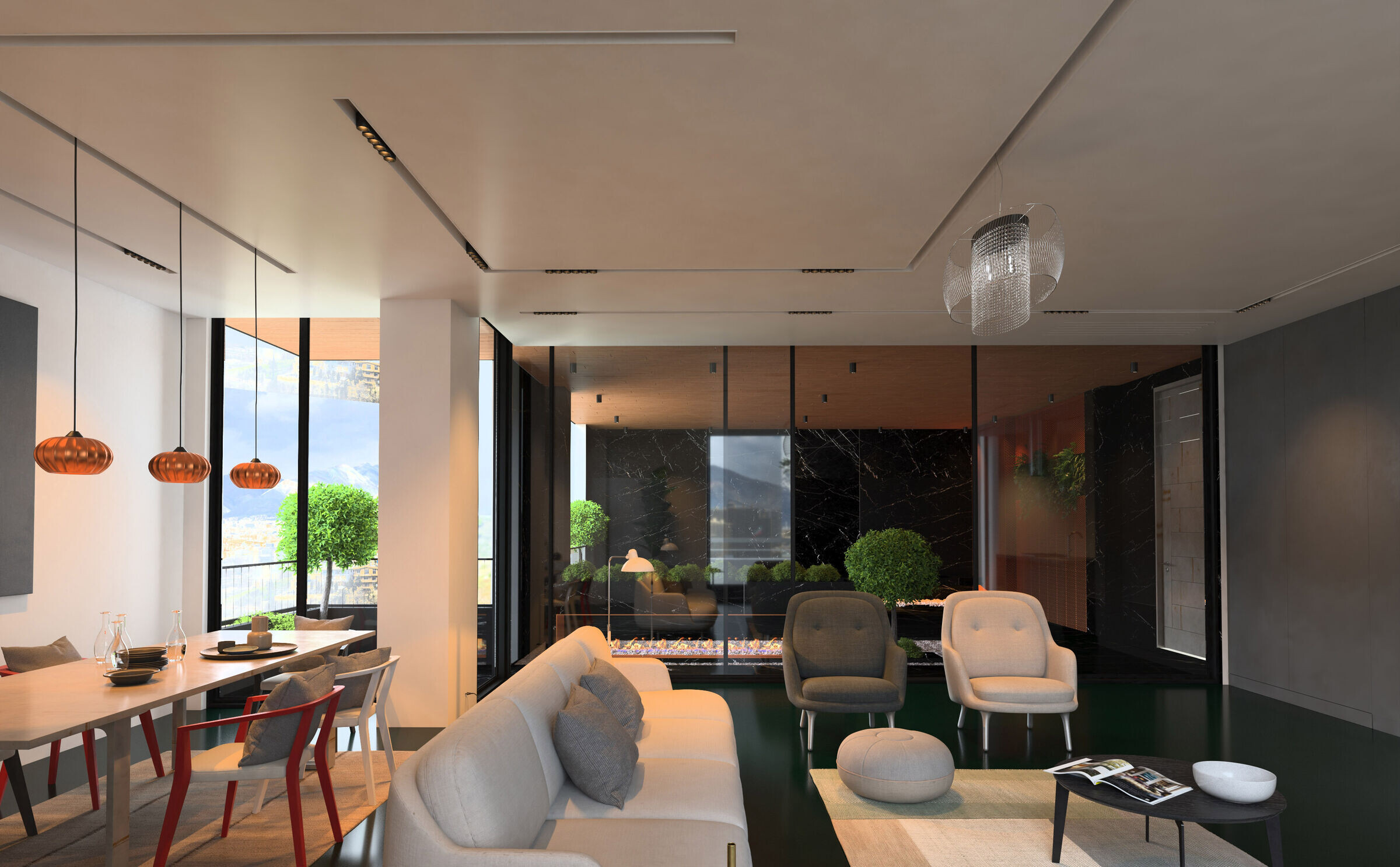 this challenge arose for us when we noticed that the surrounding new buildings had nothing to do with local architecture except for adhering to a form such as a sloping roof. Audience tastes have also gone in a direction that is not compatible with contextual factors. So having a few touches of culture and context can be a turning point in the contemporary architecture of this Small scale area.