The apartment was presented with a typical layout of 70's in which it was built, with a long corridor and the various rooms that overlooked.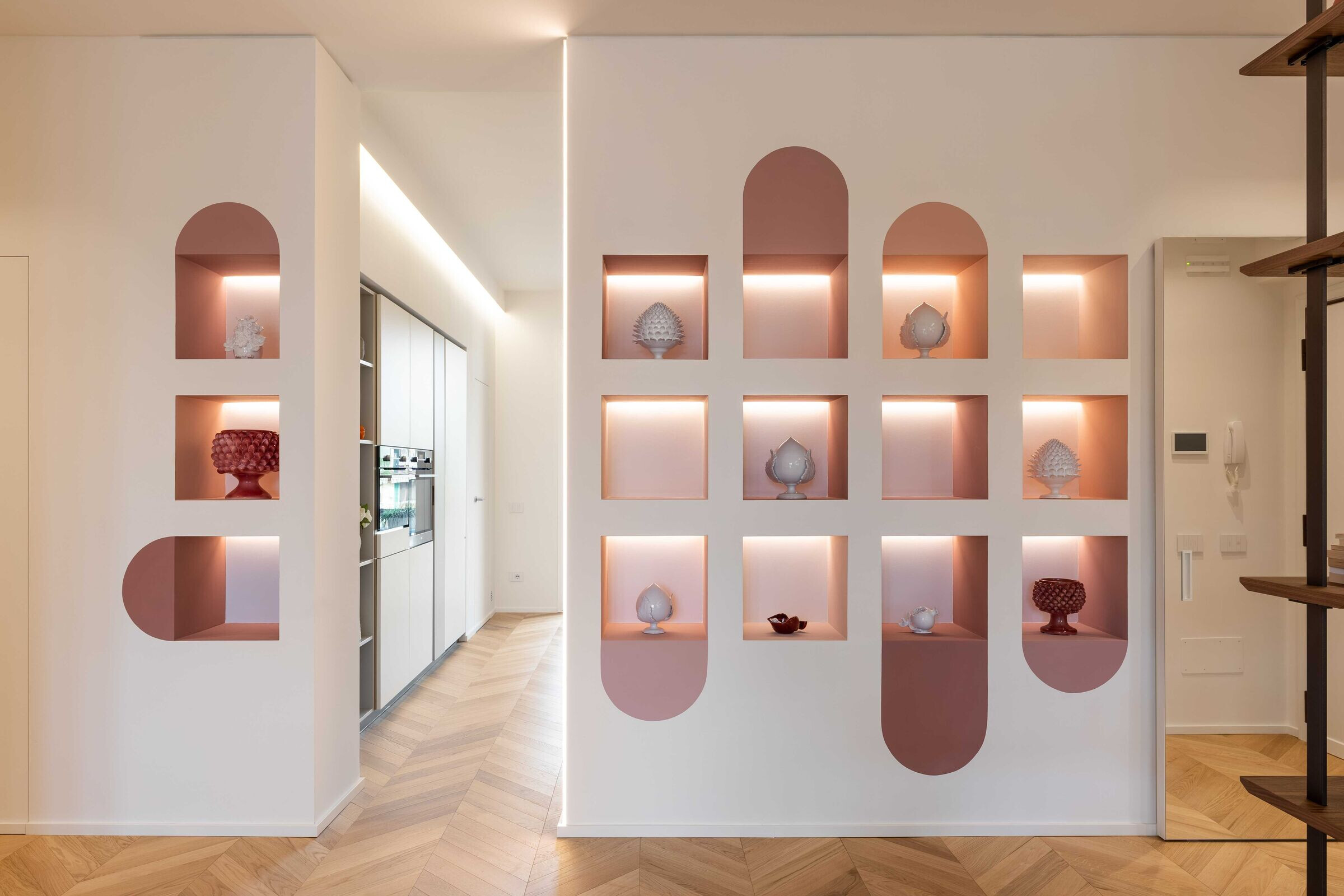 We have broken this rigid setting going to create fluid and bright spaces; the French oak parquet furnishes the entire apartment while brushstrokes of color and wallpaper with warm tones, go to characterize the different scenery.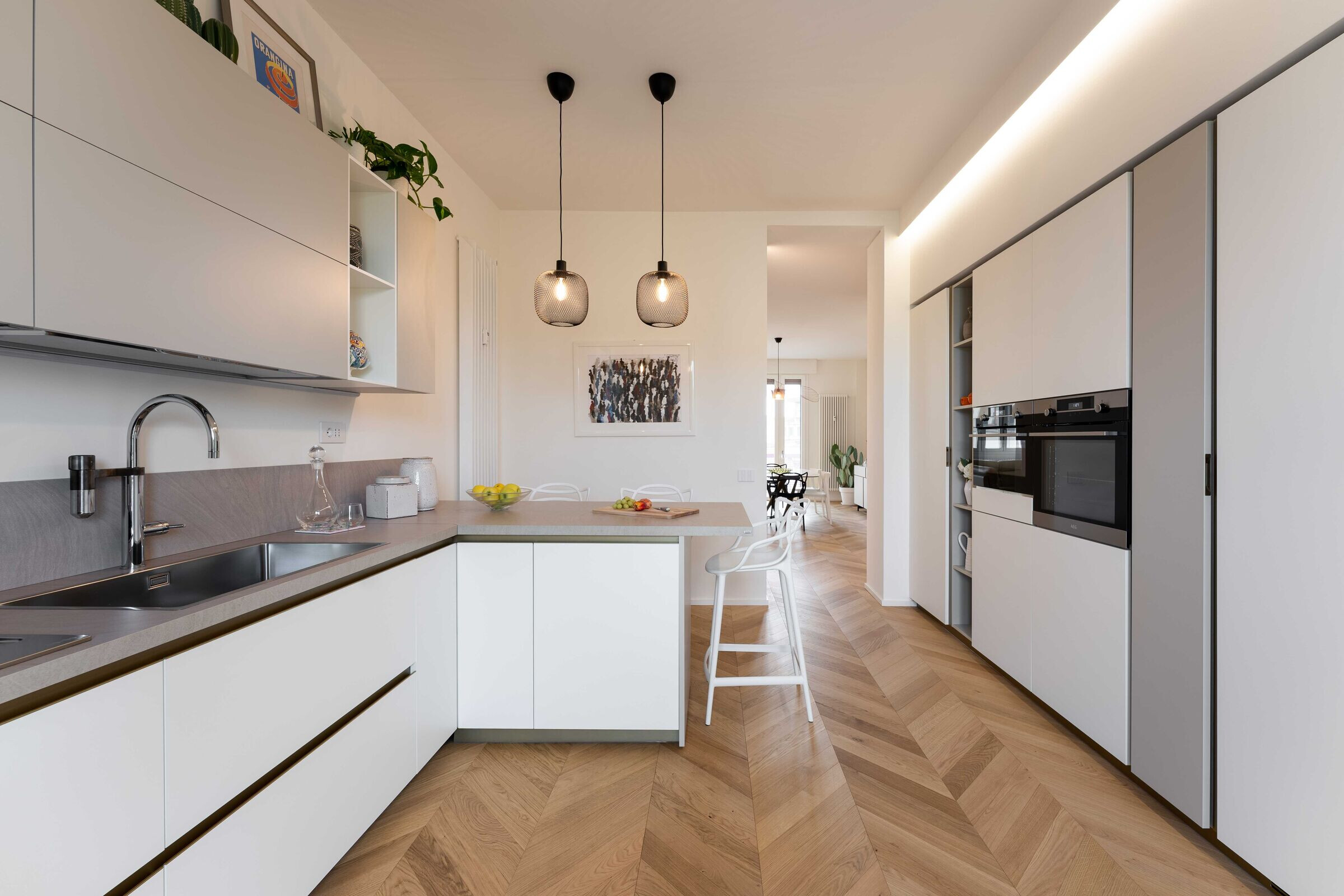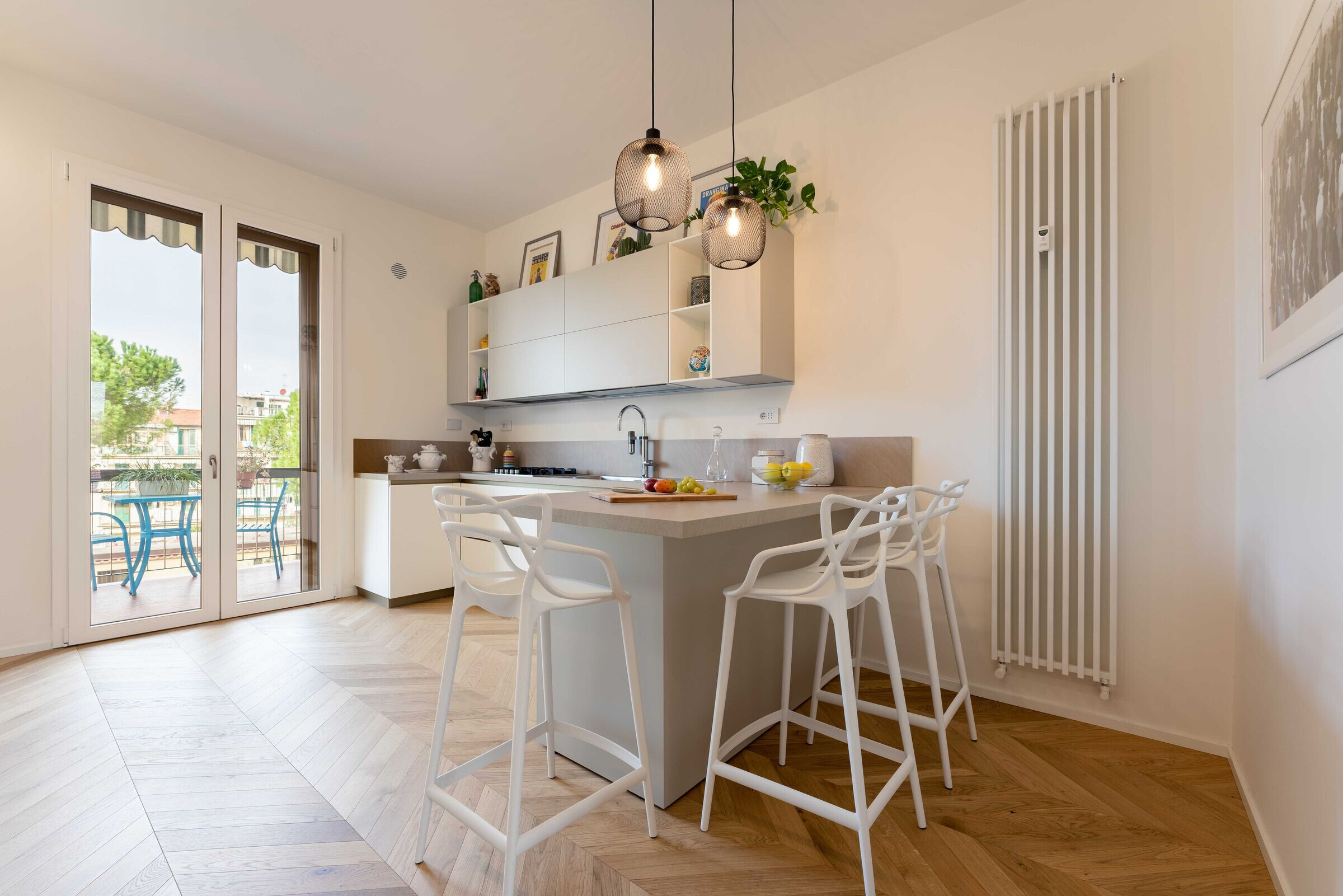 At the entrance the niches with shades of powder are the background to a precious collection of ceramics made of Apulian pumi and Sicilian moors, that bringing the origins and traditions of clients in the new Florentine nest.