Located in the Testaccio district in a building of the early '900, between the Lungotevere and the Slaughterhouse, the apartment overlooks almost entirely on the plane trees and the river, creating a different scenario in every season. The restructuring has focused on the redefinition of services and a new general concept to make the environments more functional and adherent to the needs of the new client.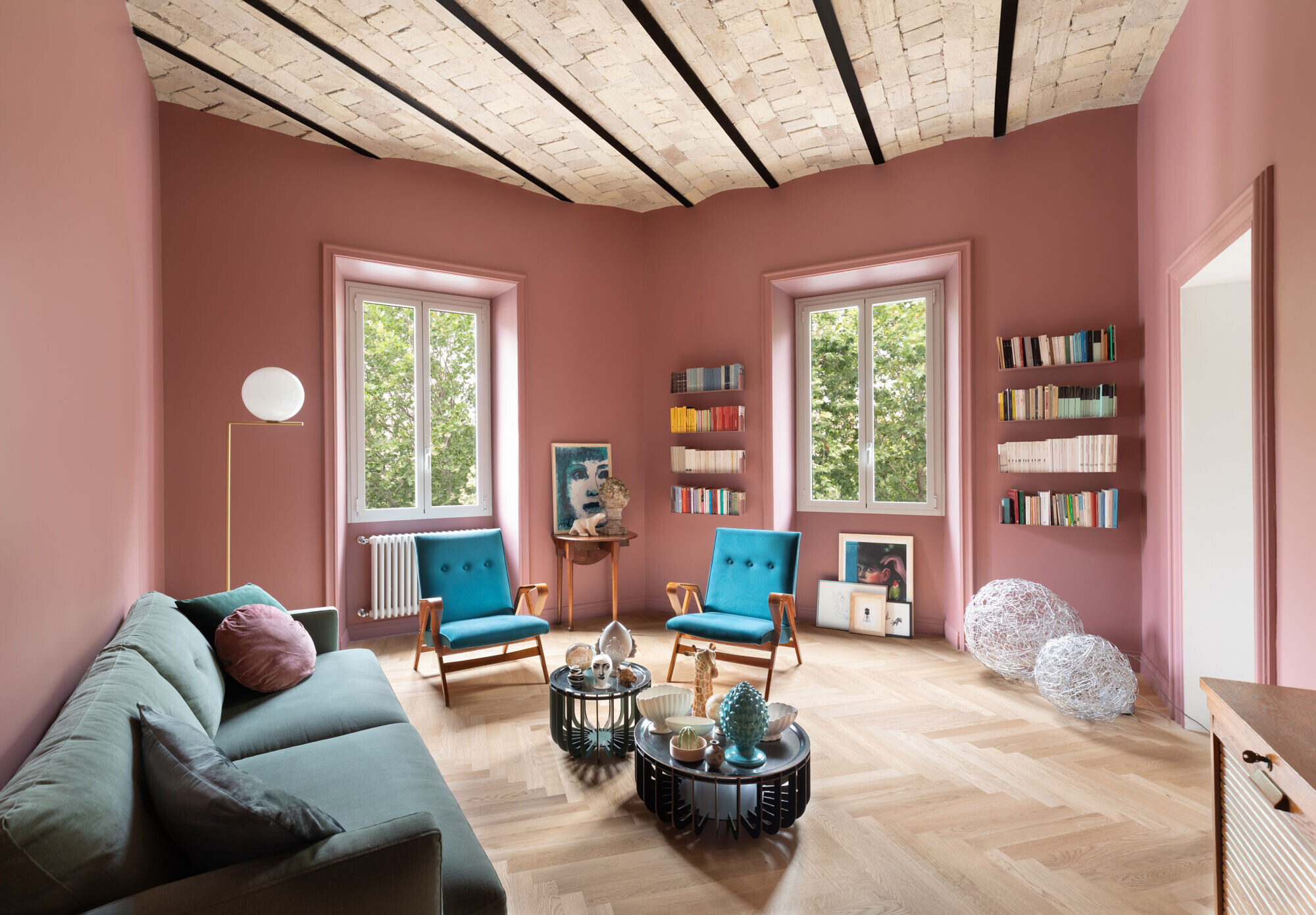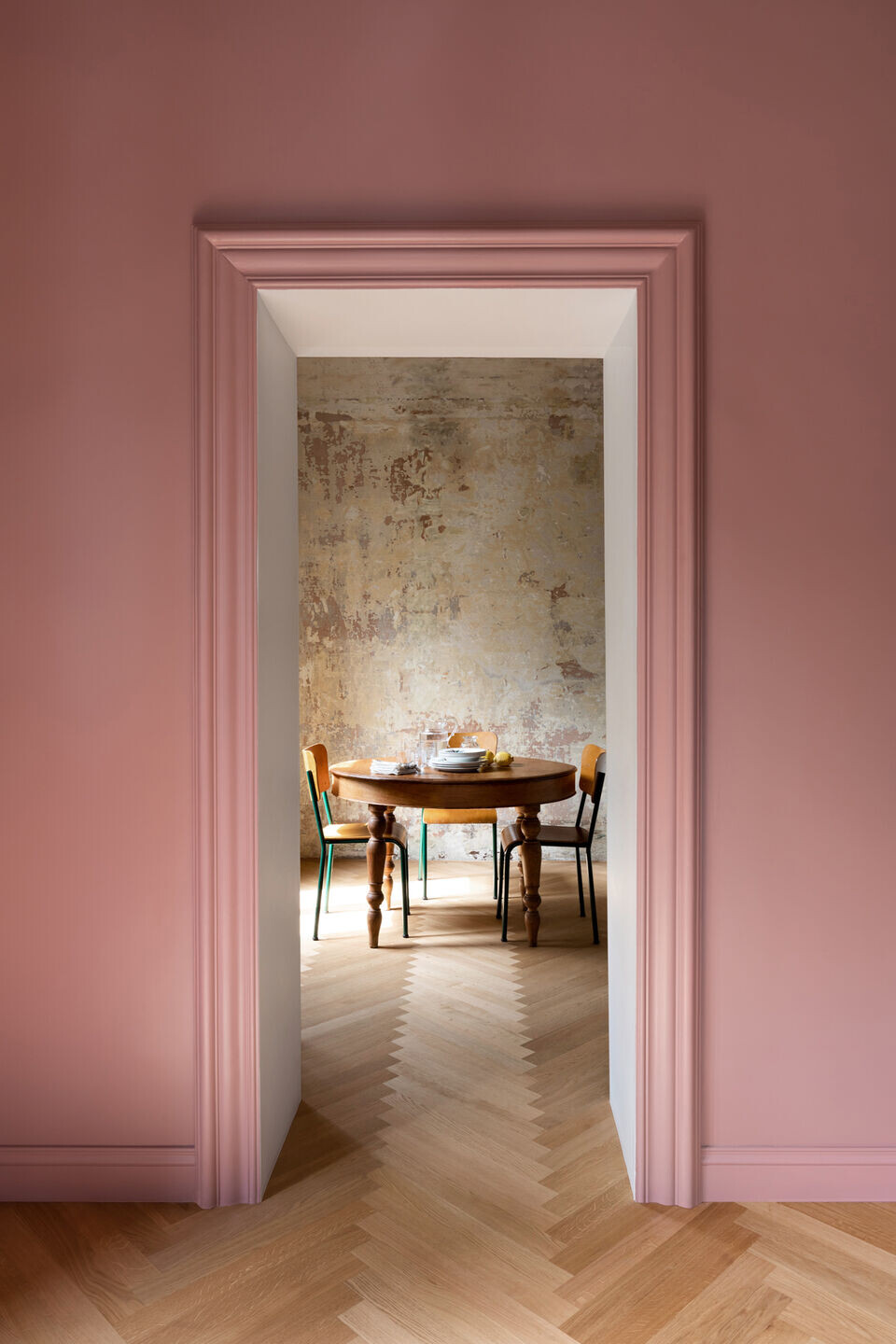 The interior design maintains the original conformation marked by load-bearing masonry and develops from a distributive filter, apparently treated in a neutral, silent way that actually welcomes the natural light and color coming from neighboring environments, animating in a different way depending on the position of the sun and the time of day.
Going along with the nature of the envelope, the general concept recovers the flavors of the past reinterpreting them in a contemporary way, creating sharp contrasts through the use of light, color and material.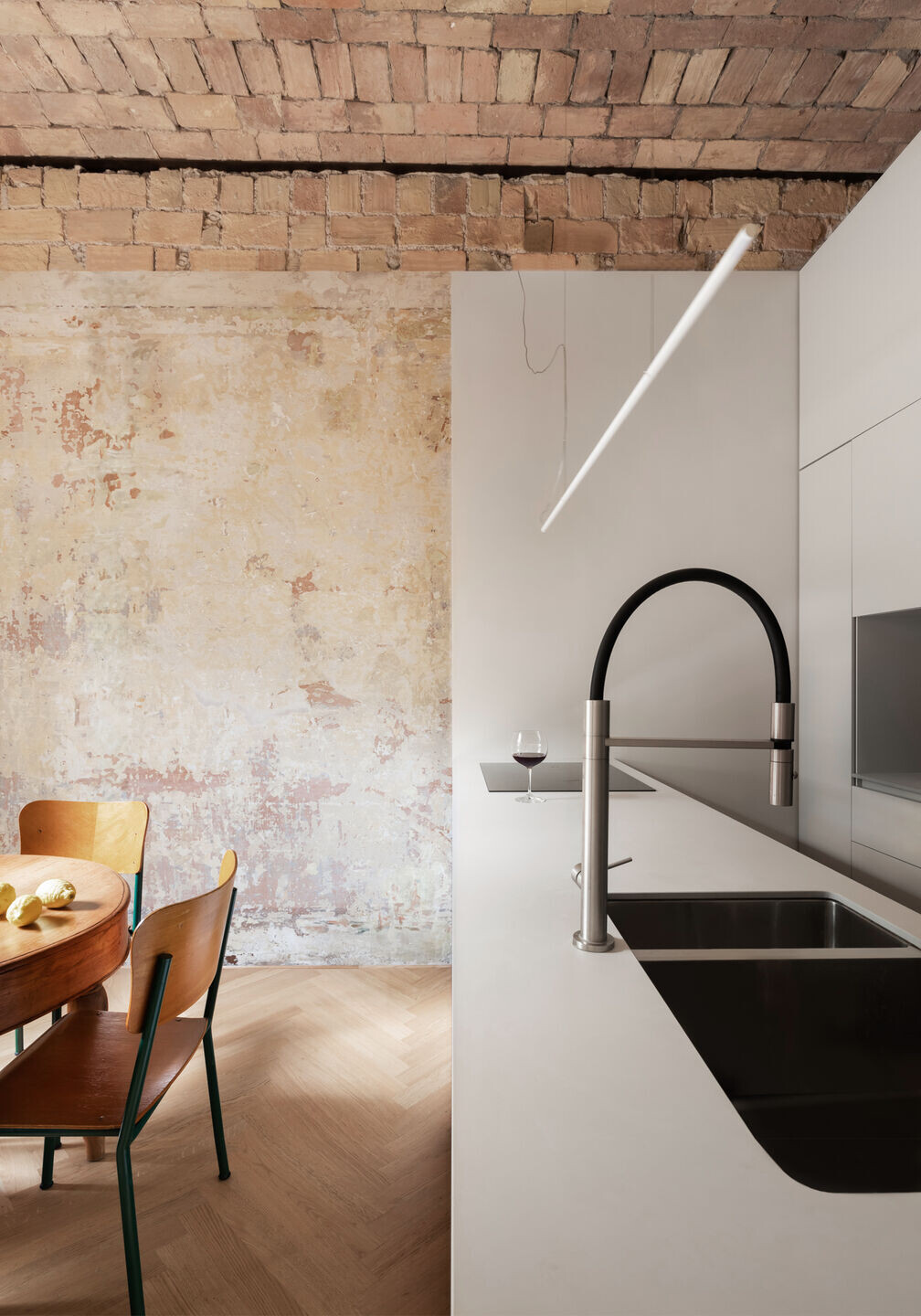 The intervention began with the restoration of the vaults, the restoration of the frames of the fixtures and the recovery of the original painting in the dining room, bringing to light the ancient lambris.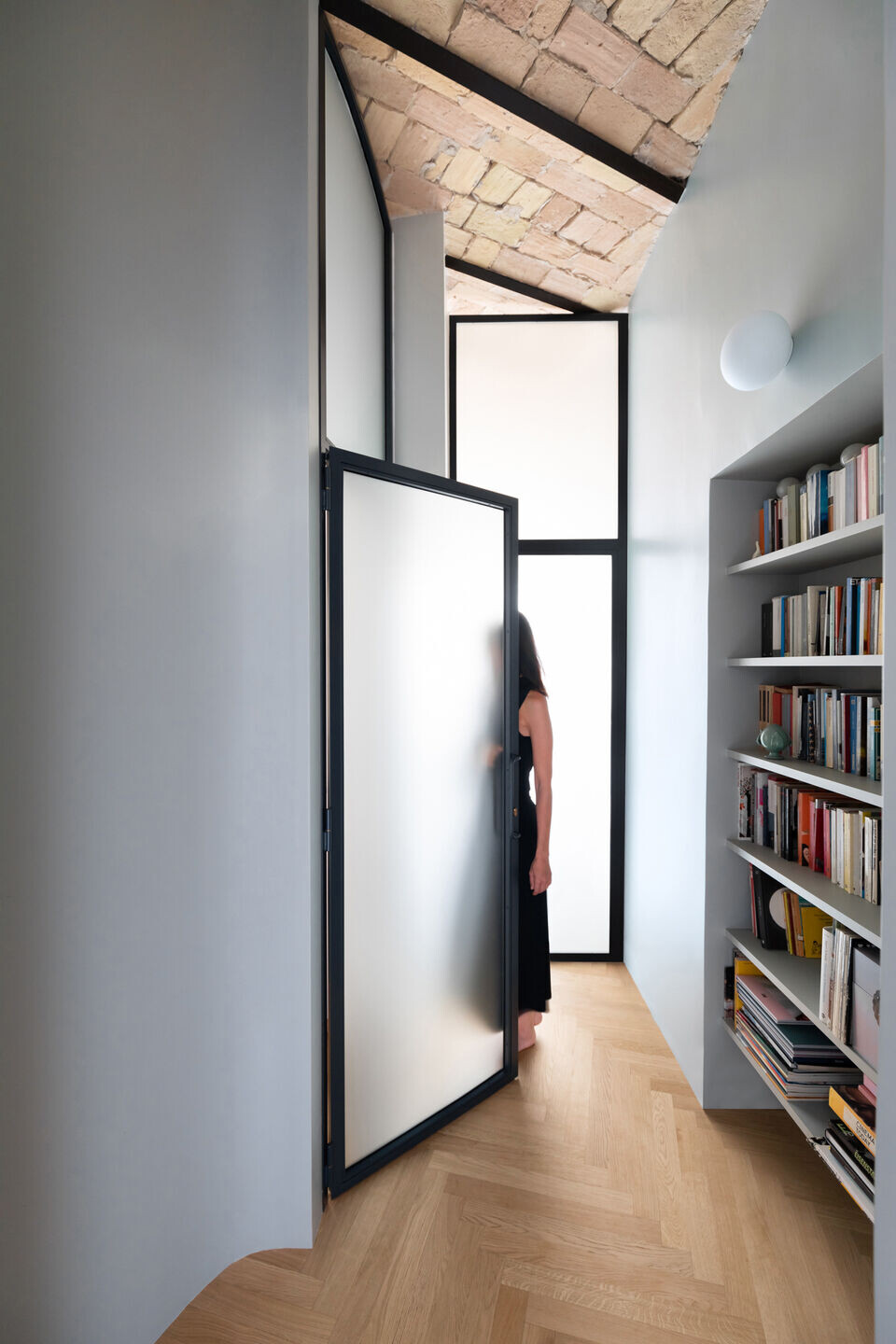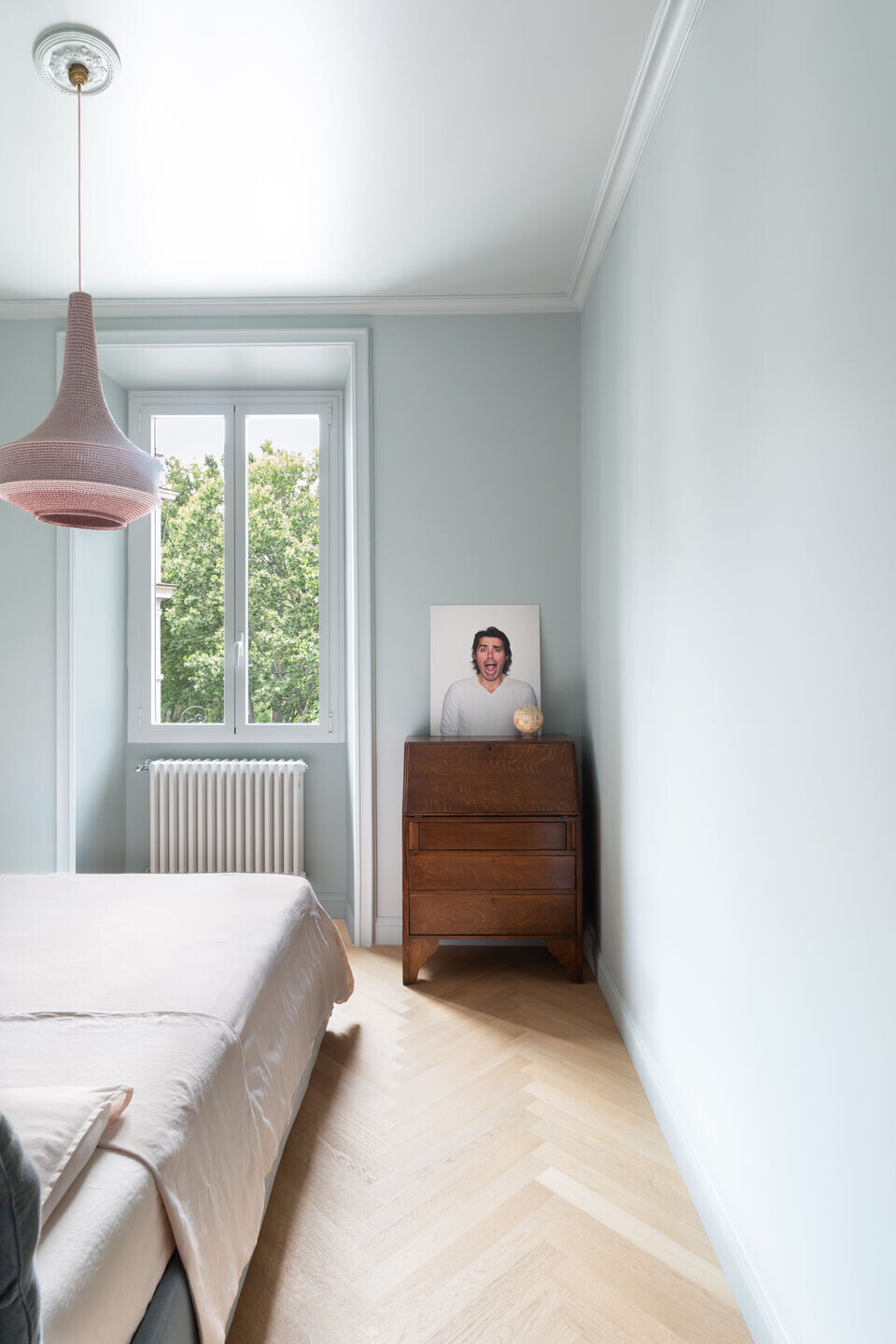 The spaces are marked by a game of warm and cold tones: green for the guest bathroom, rope for the linear and modern kitchen made to design, crimson red for the living room and light blue for the master bedroom suite. Light filters into all the rooms thanks to the high iron and glass doors that further enhance the space and the contrast with the other materials. Contrast that is repeated also for the horizontal surfaces - parquet, resin and grit - and for the furniture - ranging from designed volumes to vintage furniture, from antiques to contemporary design objects - contributing to create an eclectic and welcoming atmosphere.