At the height of the treetops of the wooded Jewish cemetery in Prenzlauer Berg, the small penthouse apartment is located over two floors on a side wing of an old Berlin building.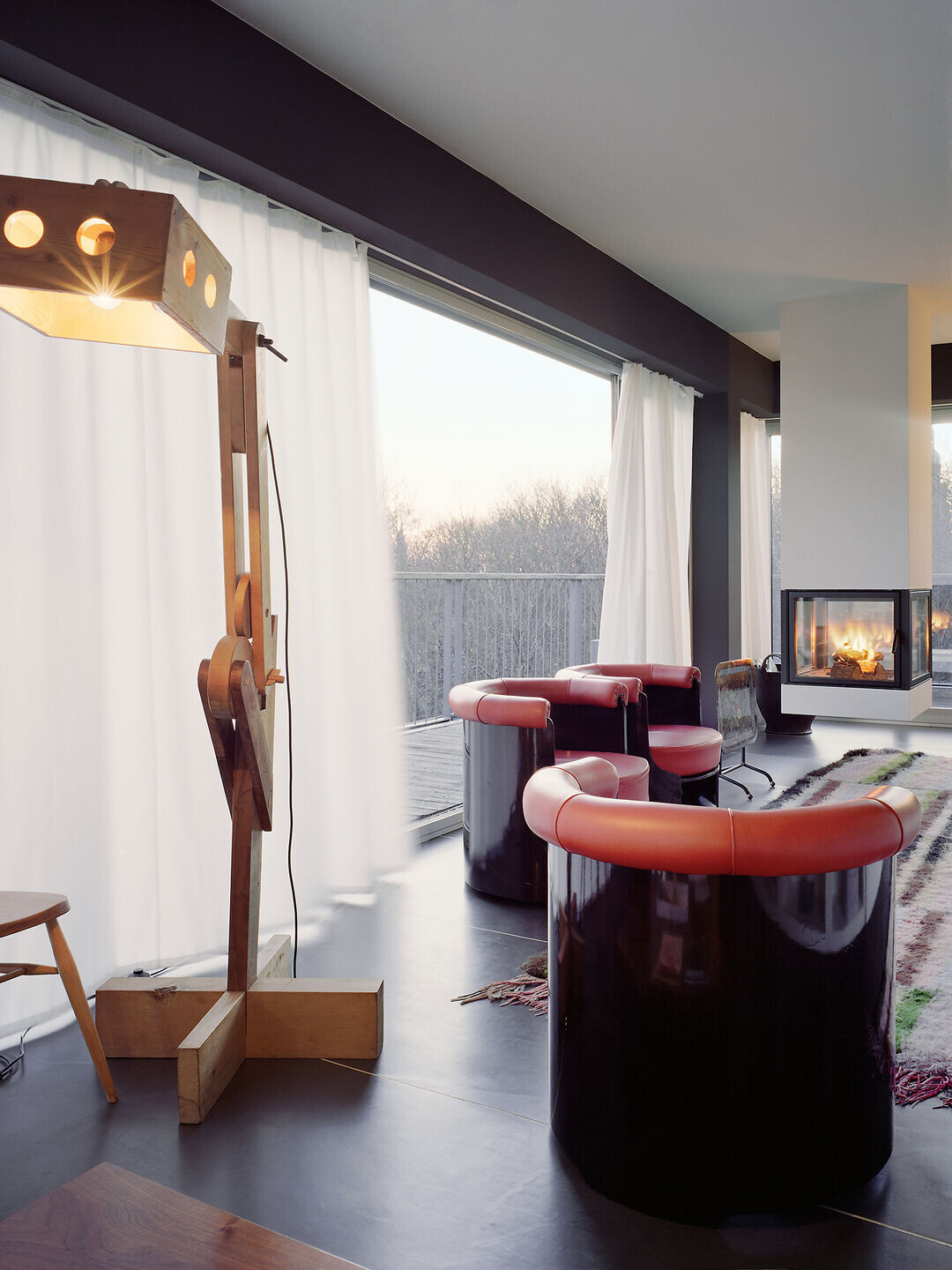 The special location and the residents' desire for intimacy and openness gave rise to a spatial plan with different floor levels and a coordinated carpenter's finish whose materiality and colorfulness are three-dimensional, space-creating. Color-contrasting joints in the dark rubber flooring are continued in the joints of the butt-sanded fiberglass surfaces of the cabinets and wall panels, which resemble paper in their feel and translucency.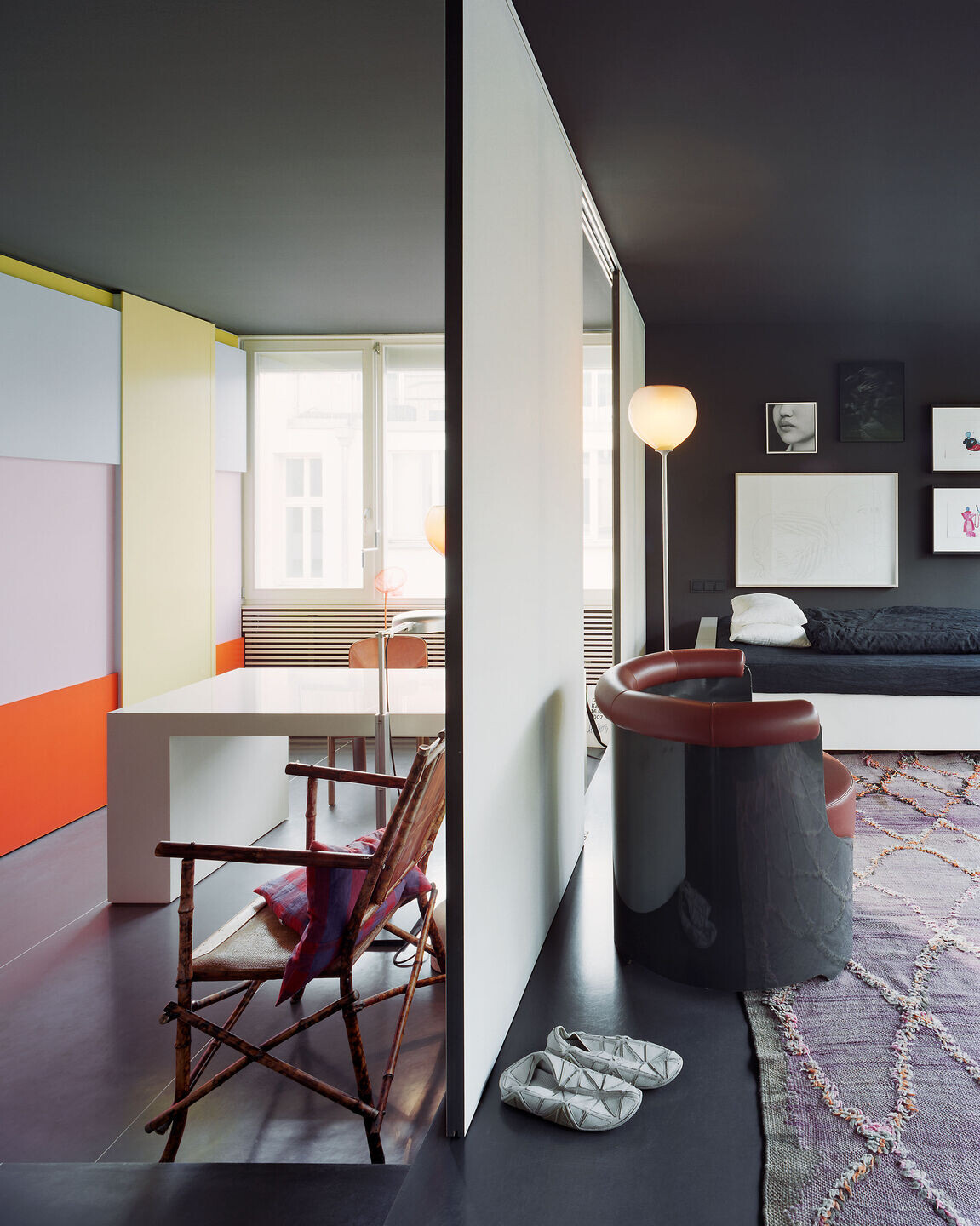 The lower floor houses the bedrooms, bathrooms and workrooms, and the upper floor houses the kitchen and living area, which is enclosed on two sides by a terrace. From the sauna connected to the terrace, the view opens into the greenery of the treetops.
The glazing of the living room can be unfolded and pushed aside completely. When it is open, you feel as if you are in a tree house, standing in the middle of the branches of the adjacent forest. The large sitting alcove offers a safe retreat area from which one can look out over the fireplace into the urban nature.