The flat is quite small, with an area of ​​50 m². Located in the Sant Gervasi district of Barcelona. One step away from the "Vila de Gracia".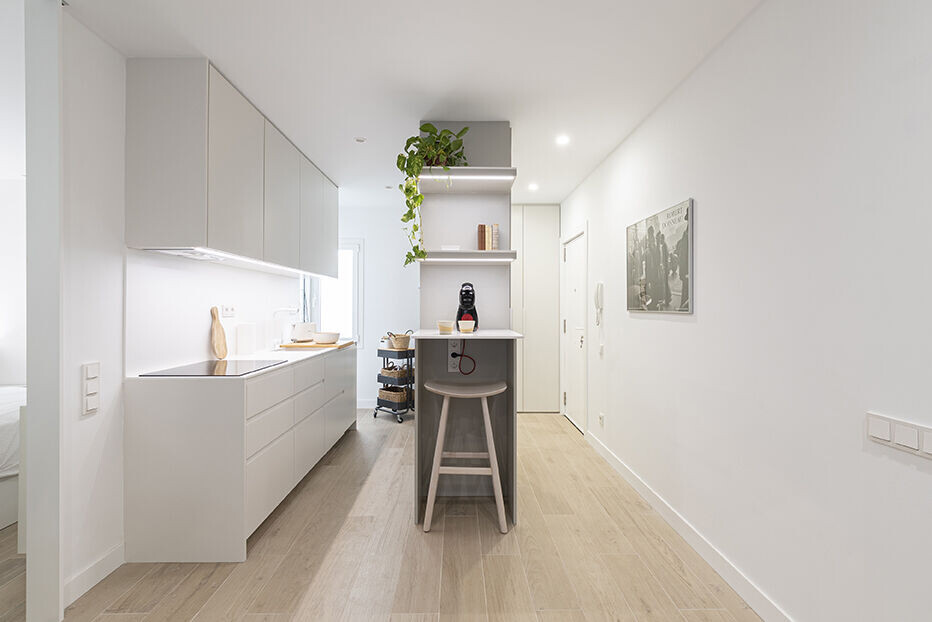 The dwelling was in a deplorable state. The most difficult was the demolition and conservation of the existing walls. We mostly tried to use soft and light materials. The idea is to use a single element to organize the small space.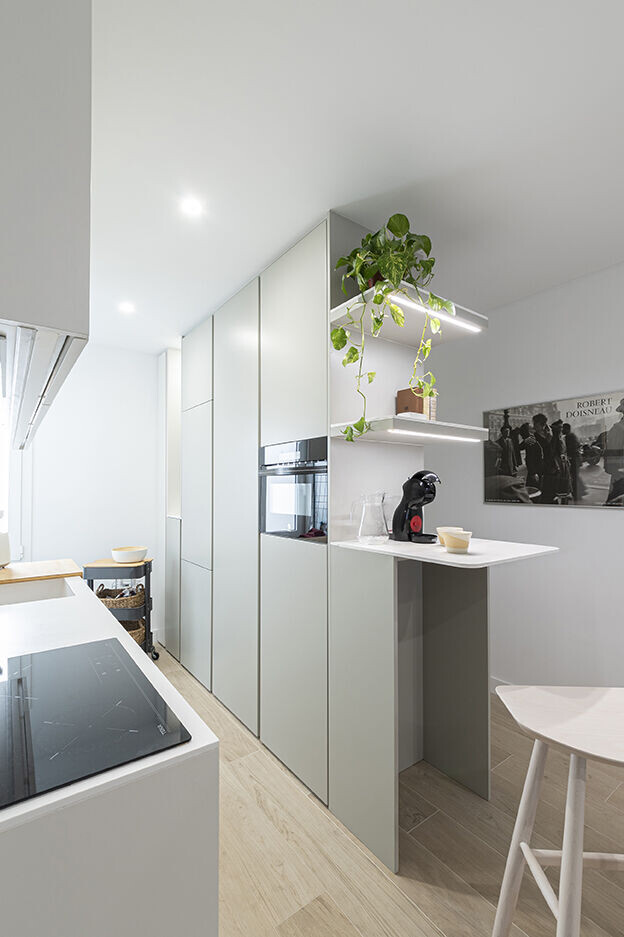 Open the spaces in their entirety, recovering a balcony that did not exist and connecting the day and night area by sliding doors. Always projecting the verticals up to the ceilings, to gain altitude and deleted the feeling of a cave. The light was a great factor that helped us bring life to this place.
It is a small but cozy apartment, with all the program of needs that the client asked for.