Enjoying a unique natural environment, the FH apartment is located in a residential complex on the southeast coast of Acapulco, Mexico. Surrounded by the Pacific Ocean and the Tres Palos Lagoon, the spectacular views enrich the daily experience. Developed for a large family, the design sought to provide versatility and comfort to each user. For this reason, the intervention was planned so that all the spaces coexist directly in a semi-open plan, but can be compartmentalized depending on the degree of privacy required for each occasion.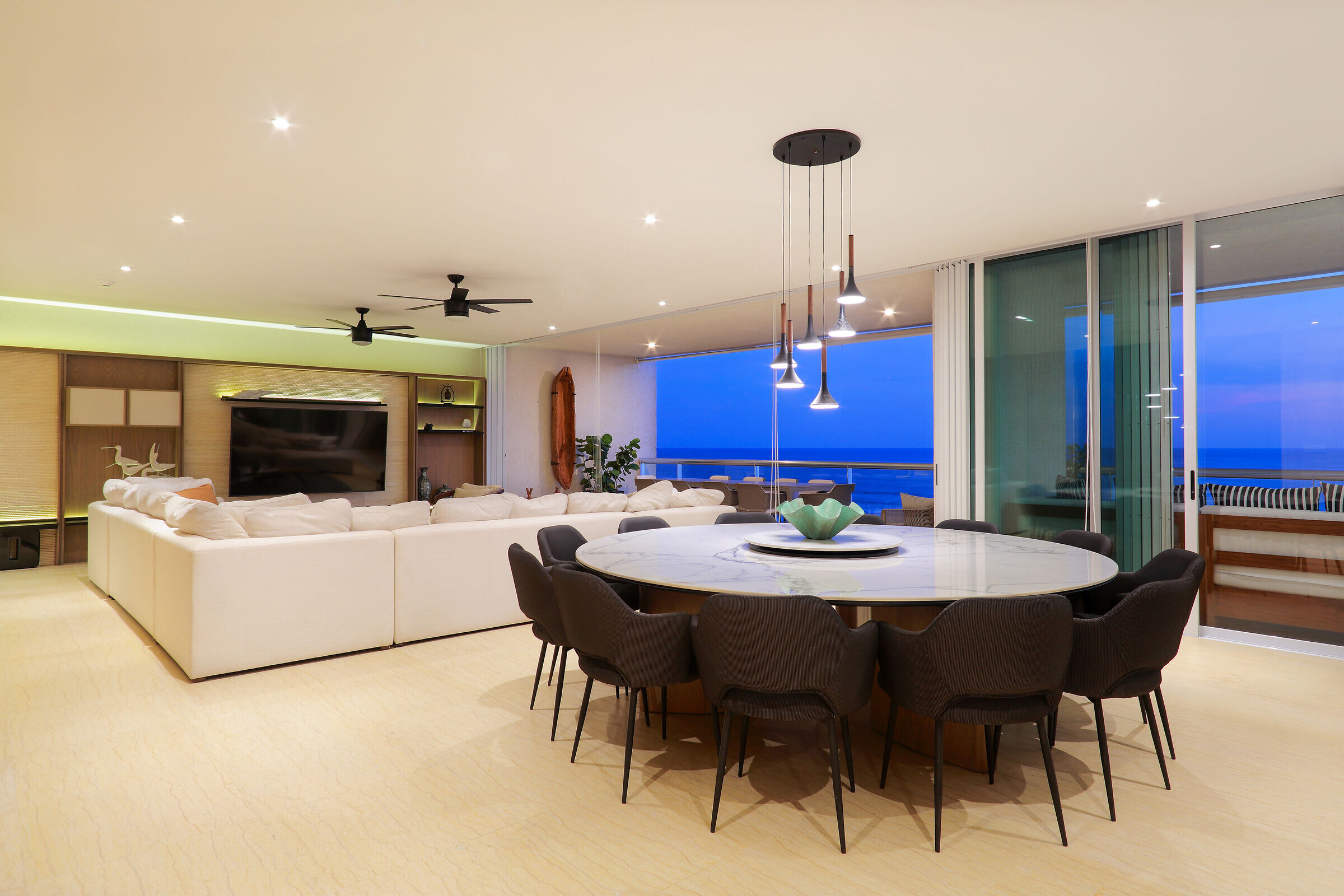 The east wing is made up of the five rooms, which can easily become independent from the public area through a sliding panel that provides privacy and acoustic insulation. The family room, made up of a living room, dining room and bar, are directly linked to the longitudinal terrace that covers the front of the apartment. The TV room is integrated or separated, at will, from the room through another hermetic panel. In this way, each of the main activities: leisure, rest and entertainment can be carried out independently or combined. The services are located in the back, enjoying the freshness of the north and a distinguished view of the lagoon.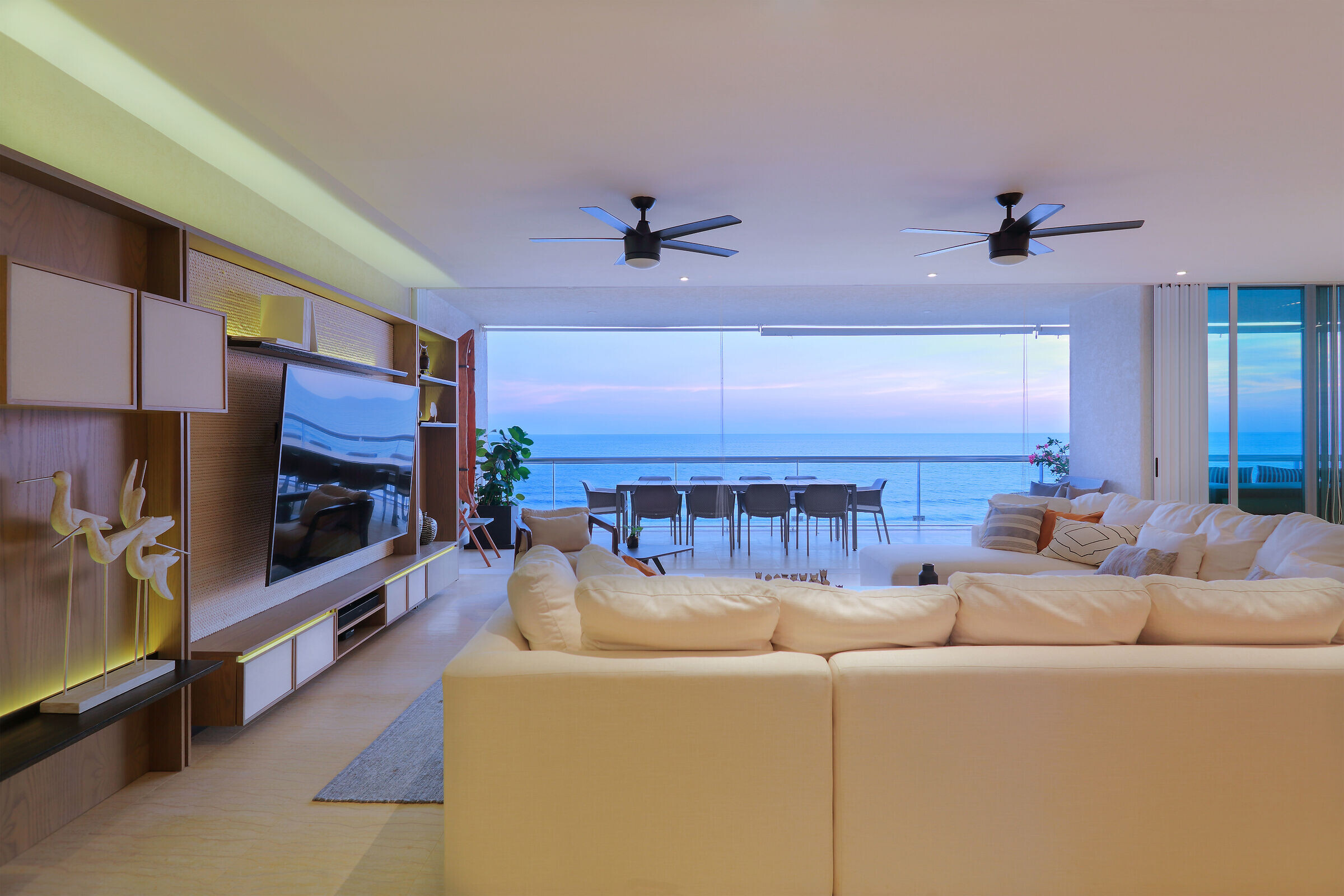 The intervention of this space focused on creating a sensory experience, creating an atmosphere that induces the user to calm and tranquility. The use of ideal materials and shades for a house on the beach was taken into account. The chromatic range of walls and fixed furniture focused on neutral and warm tones, contrasting with accessories and lights in black; achieving a timeless and elegant design. Textures were paramount in creating a tactile experience. A porous lambrin of travertine marble adorns the main hall, recreating the limestone textures of the natural environment. The nautical rope lambrines complement the equation, giving the furniture an identity according to its context.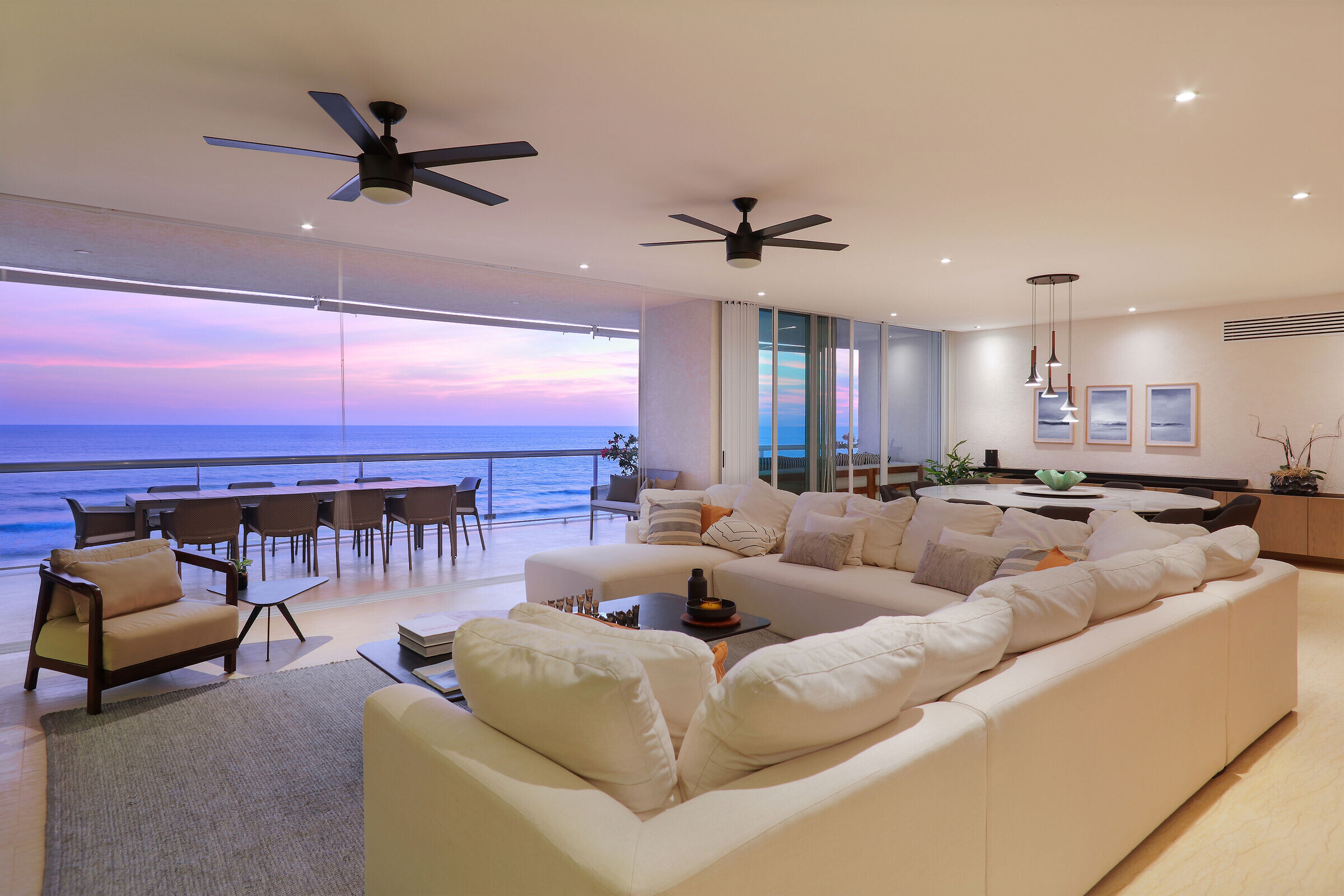 The use of artificial lighting subtly and indirectly complements the spaces and adds an intention to the design, accentuating the characteristic elements of the project. The sum of all the elements, with the natural lighting of the context, the varying shades throughout the day and the listening experience of the sea, create an ineffable sense of place that prioritizes the human experience.