The project is located in the heart of Ruzafa, a lively neighborhood, full of light, and contrasting between the pre-existing and the modern. In this house, it is aiming to move the soul of the site inside. In this way, a perfect balance between light and shadow, tradition and innovation is achieved, without losing the picturesque style of the environment where it is located.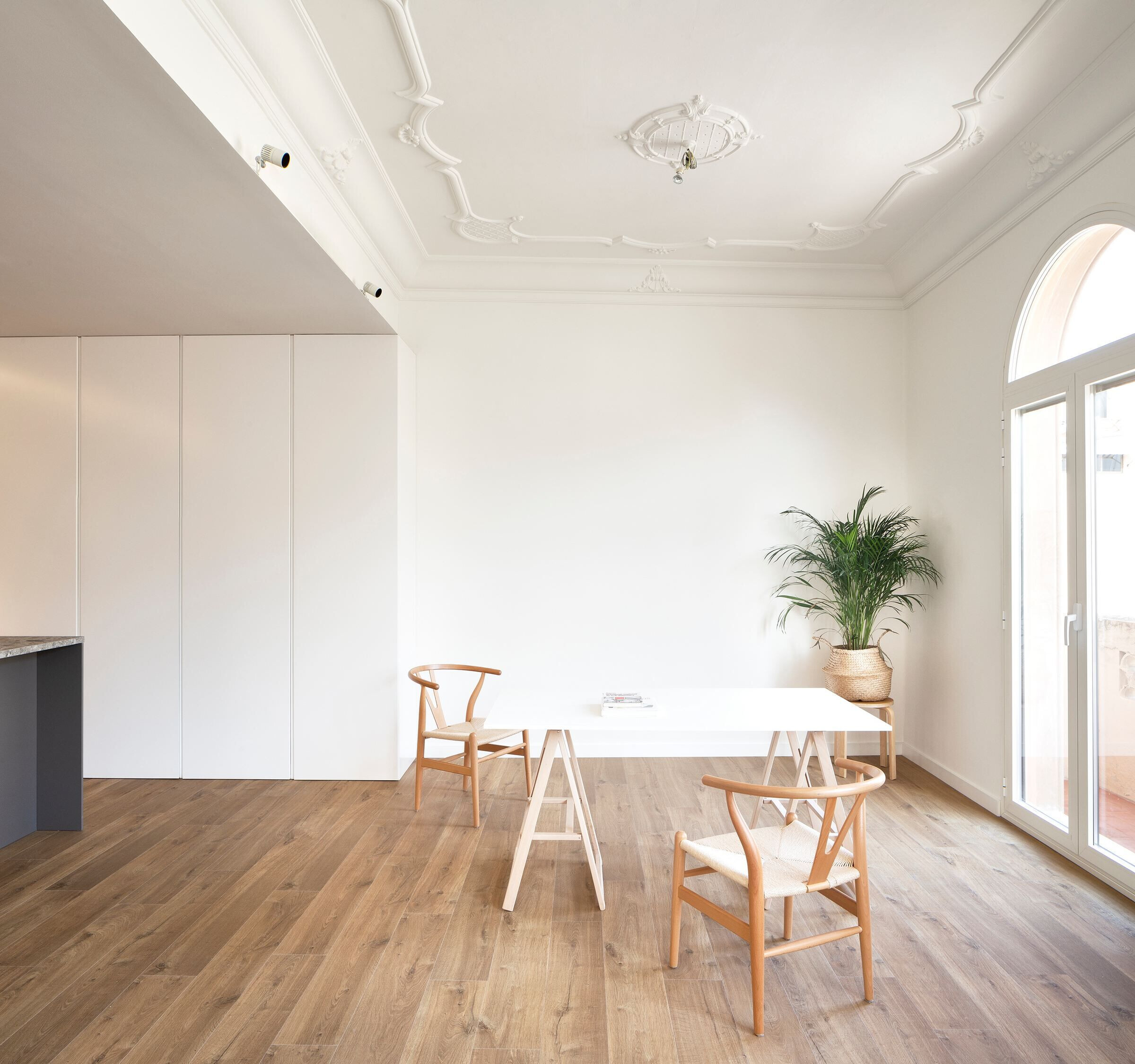 The house has an East - West orientation and a total built area of 158 m2, where it is distributed a hall, 2 living rooms, a kitchen, two bathrooms and 4 bedrooms. The free height is 3.30 m and there are 4 structural lines of vains in which the beams hang 0.35 m.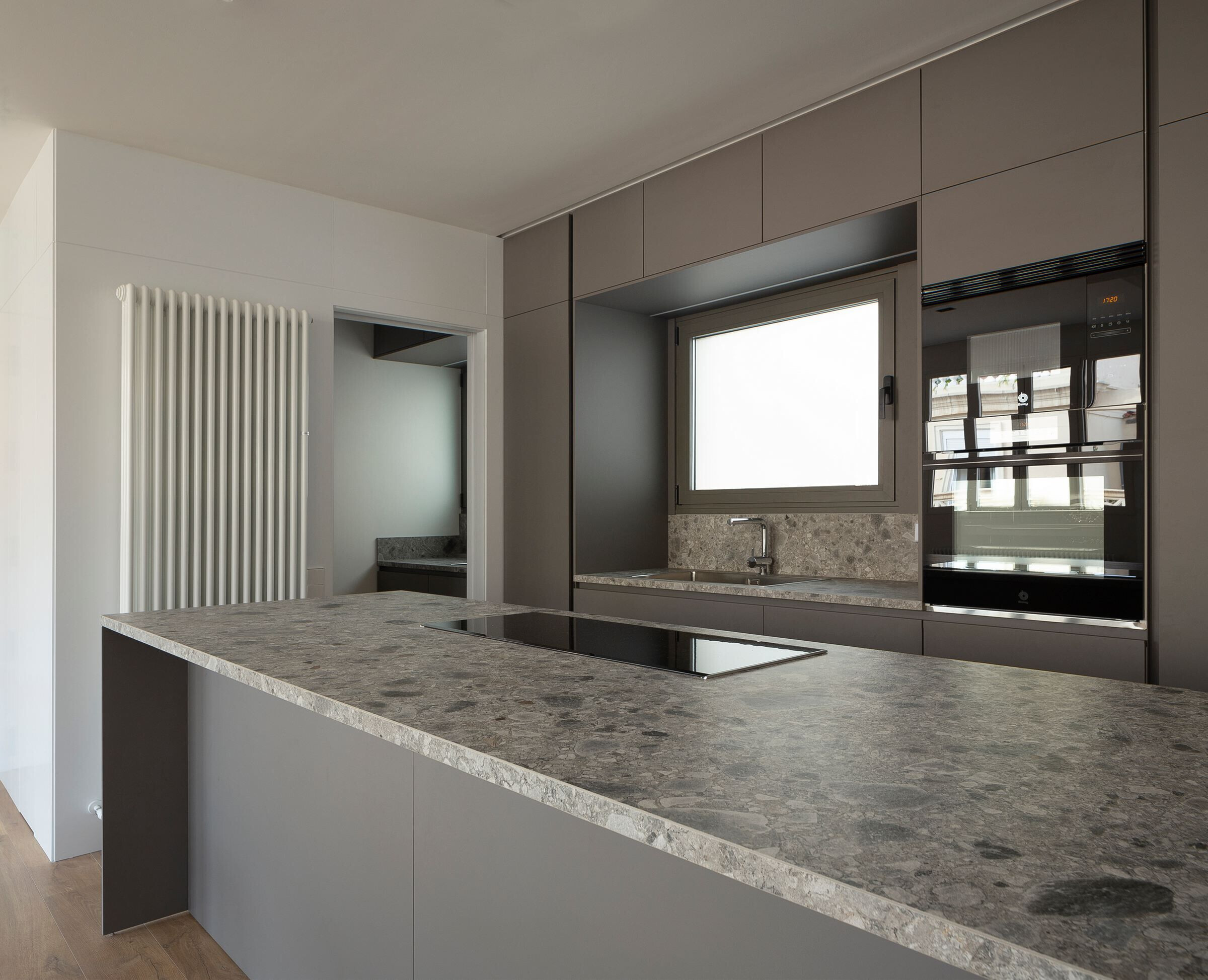 On the one hand, the main rooms open onto the façade of Carles Cervera Street, creating a diaphanous and bright space of kitchen-living-dining room, in an atmosphere with a lot of character marked by the retro touch provided by the elements recovered from the house.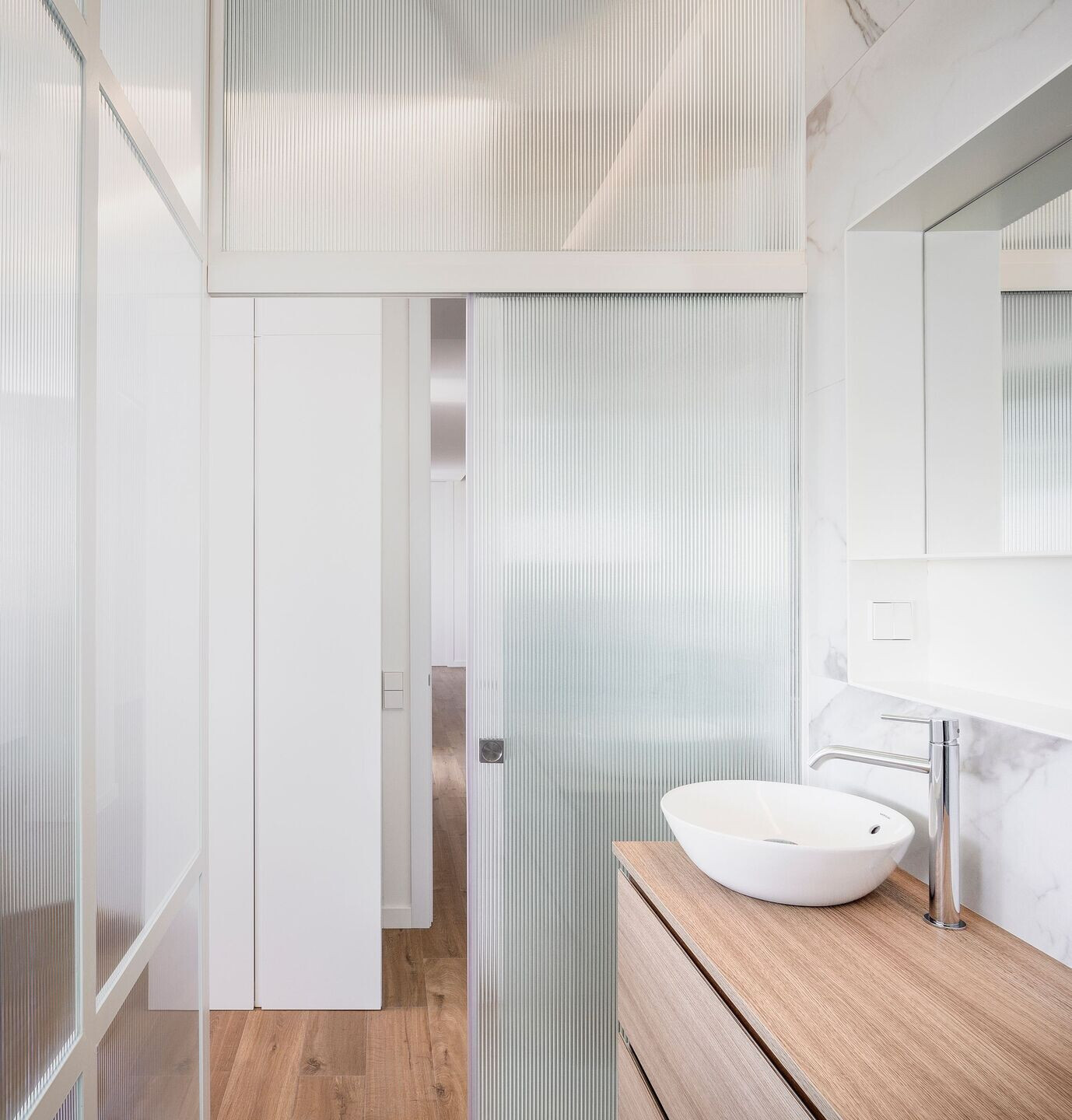 On the other hand, the rooms and the humid areas do it towards the rear facade and the interior patio, with a total optimization of the spaces, generating generous rooms that adapt and regularize the original morphology. Moreover, it also suits your own needs, creating two distinct areas for the master bedroom and the children's area.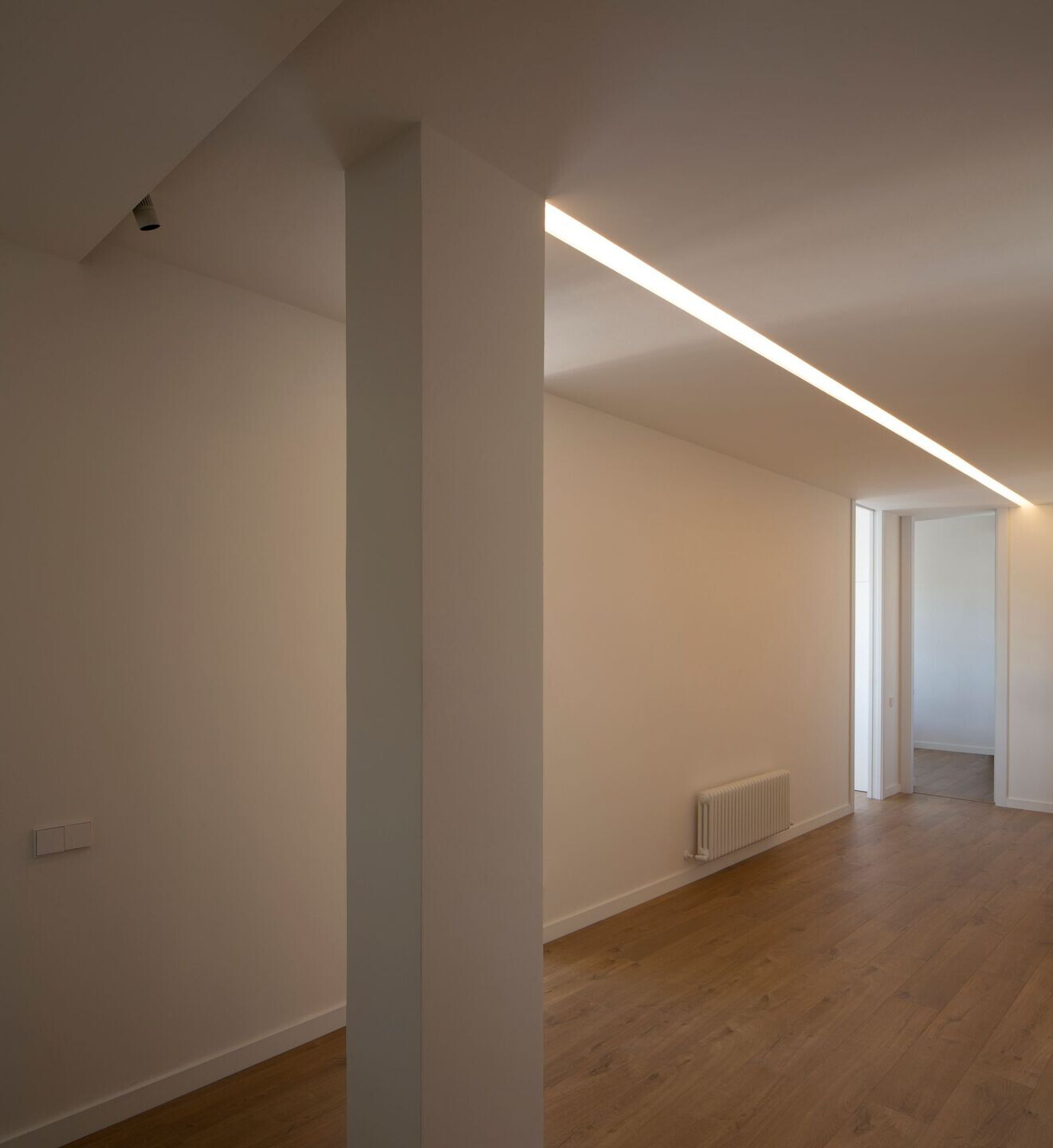 Undoubtedly, it is a project that hosts very different environments due to each of the elements that characterize the spaces, both original and modern. In this way, it is possible to enhance the entry of natural light, place value on its essence and allow the views towards this unique enclave.
Material Used:
1. Kitchen: Santos cocinas
2. Flooring: Quick step
3. Cerámica vives
4. Inalco porcelanico
5. Interior lighting: Viabizzuno