The aim of Casa Antica is to sum up the personality of Seville's historic centre in 140 m2, creating a space marked by light and a mixture of styles, halfway between baroque and modernity, in order to create an immersive experience for the traveller.
The front wall of the living room pays homage to the facades of the civil architecture of the Sevillian baroque, creating a false loggia framed by niches with mirrors that give the feeling that the room extends beyond its limits. The moldings are smooth and white, so the only thing that gives them depth is their own shadows, as if we were only superimposing on the wall of the strokes of some classic treatise.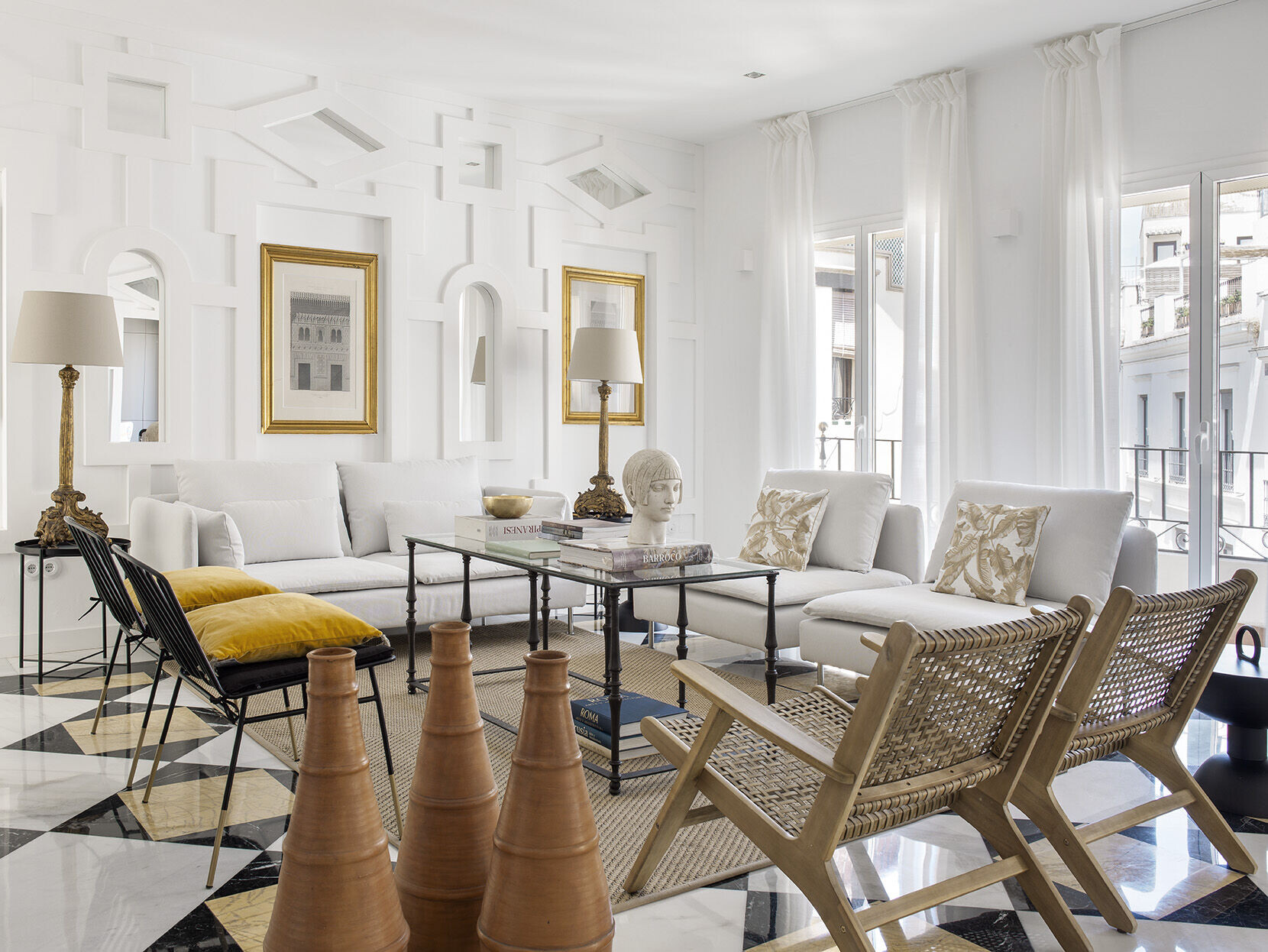 Just as the walls seem to sketch facades, the floors refer to spaces with very different scales. Thus, in the main rooms marble carpets have been enabled retaking geometric motifs of the Cathedral of Seville: The entrance reminds of the Puerta del Perdón, while the living room and kitchen recover the reasons for the cruise and the sacristy of the Cathedral.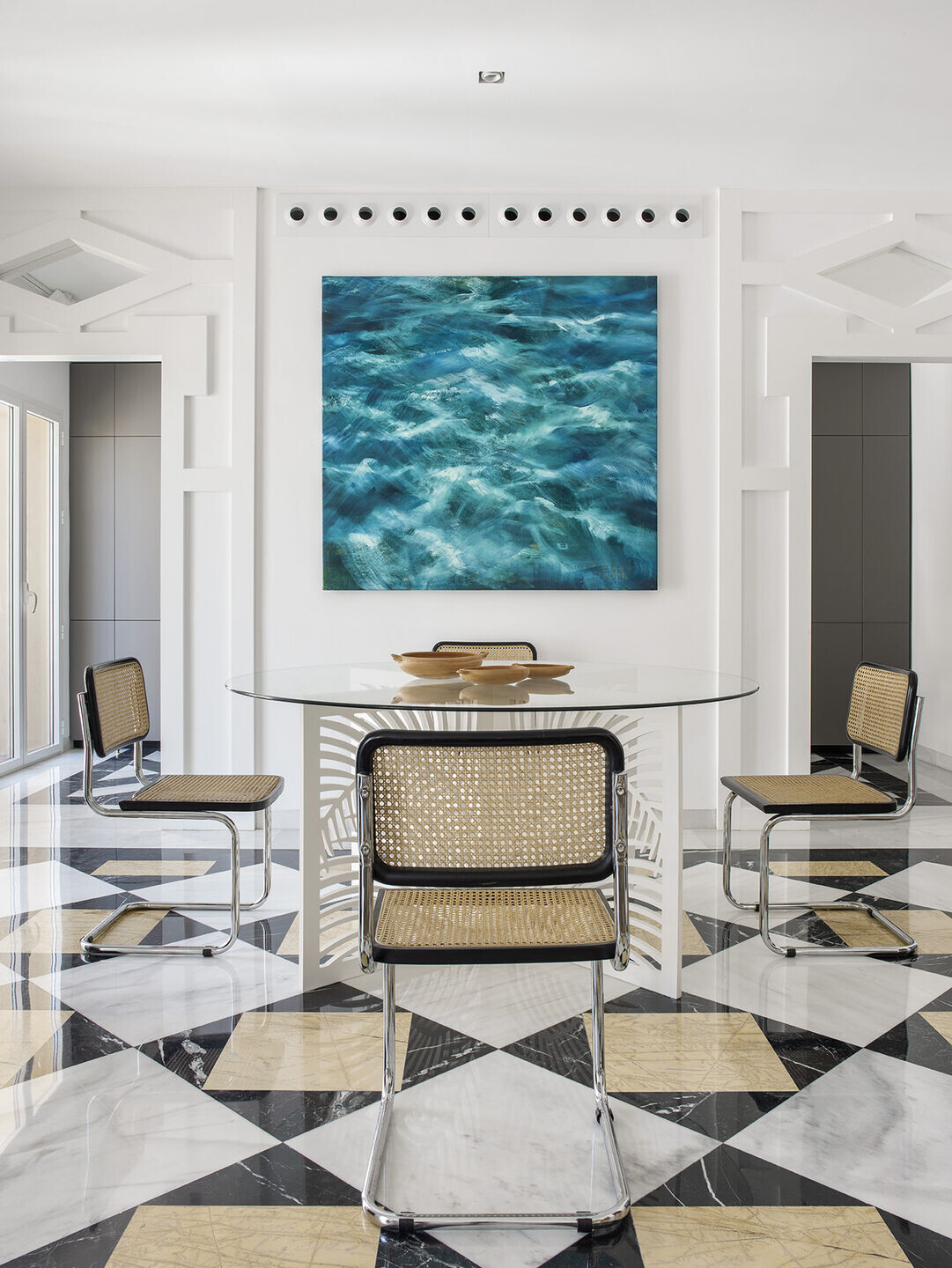 The flat is located in a historic Sevillian and divided in two areas. A first area that looks outwards, is where the most public spaces are located, such as the living room and kitchen, with balconies that look out towards the Giralda and the cathedral. A second area that houses the entrance and distribution area, as well as small patios of light that one day formed part of the interior streets of the Alcaicería de la Soie, the old craftsmen's quarter of the Arab period. And finally, a more private and quiet area where there are four bedrooms and three bathrooms, all lit by the white light of the intermediate courtyards.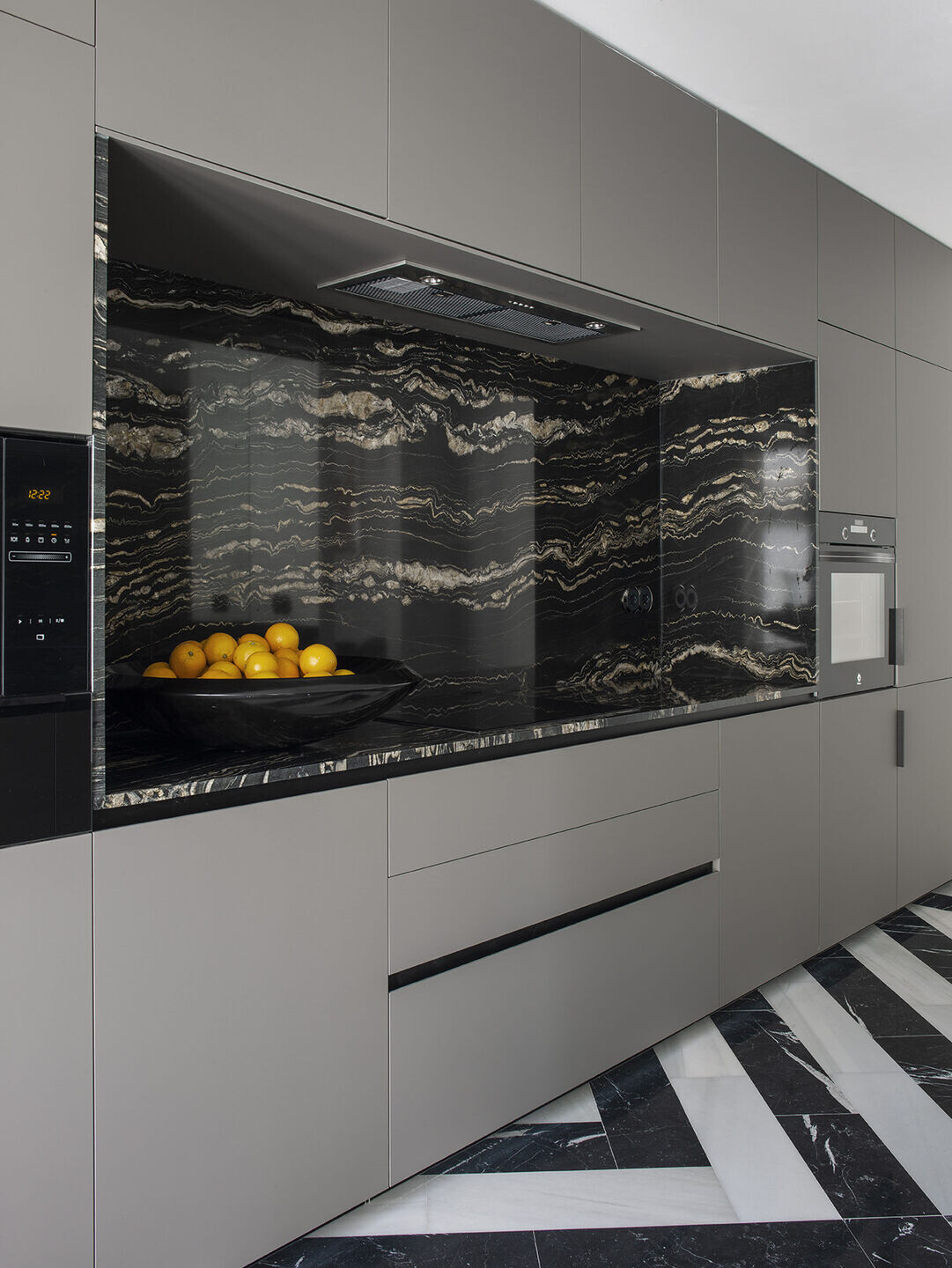 In this architectural setting, the interior design proposal seeks discretion and calm, giving prominence to the black and yellow bench marble carpets. Among the pieces chosen for the living room, some elements stand out, such as 1940s consoles lacquered in black, 19th century engravings dedicated to the study of the Alhambra, chairs by Marcel Breuer and antique pieces recovered from the previous house, which in some way give continuity to the history of this space.