Anglicare Mount Druitt comprises of 169 mixed tenure social and commercial residences ranging from studio to two-bedroom across three eight-storey buildings. The design incorporates a total of 113 affordable housing units to accommodate diverse affordable housing needs.
The development boldly challenged affordable housing preconceptions. Its underlying goal was to dispel the stigma around social housing for both residents and surrounding communities.
Mount Druitt delivers stylish and appealing residential living by also offering equitable, socially conscious housing for members of the community in need.
The ground floor of the development provides for internal and external community-focused services, as well as client offices. Each tower was designed to incorporate multiple community spaces.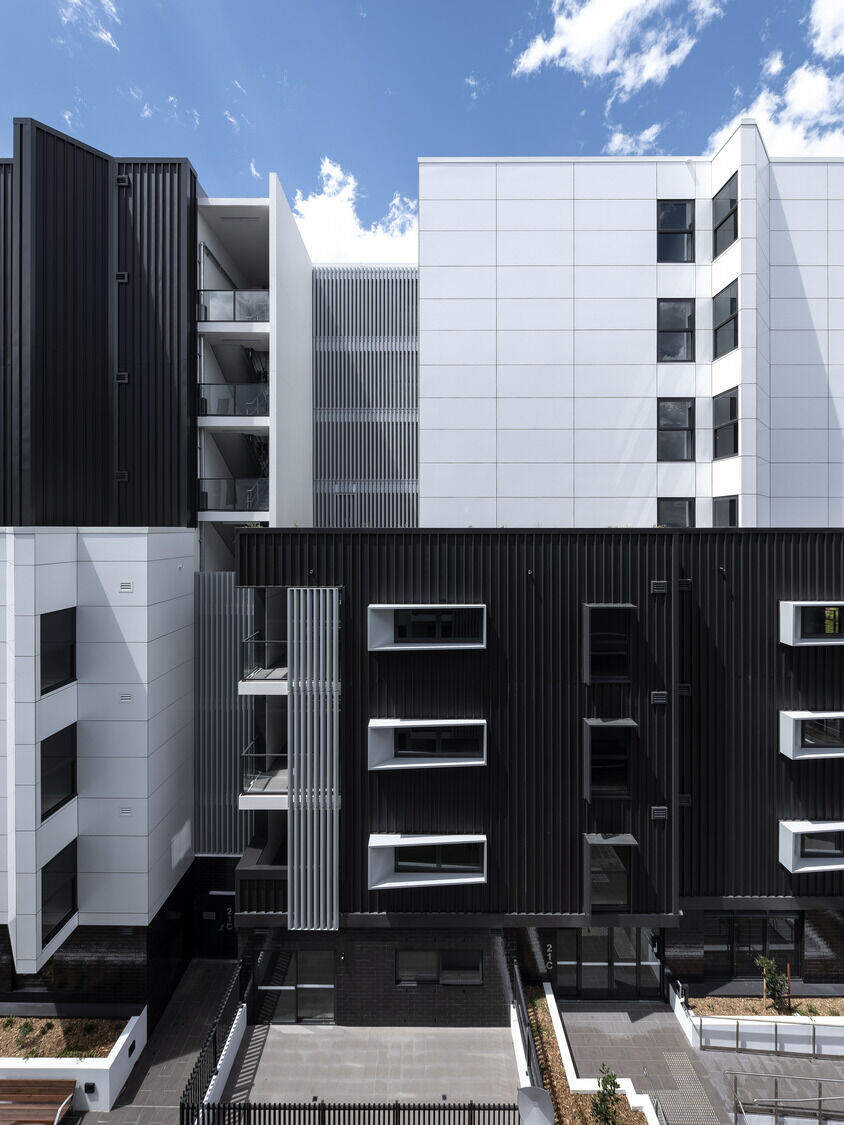 "As long-term property holders, Anglicare have a vested interest in the whole lifecycle of the building. As a result, material selection was considerate of the total lifecycle and longevity of products, as well as opting for low maintenance choices. These decisions contribute to keeping affordability high and running costs low," Carrigan said.
Construction costs were minimised through self-finishing material selections, specification of low maintenance surfaces and a neutral, monochromatic colour palette that will age with grace. Every opportunity for natural ventilation is maximised to keep cooling costs low.