Anglicare's Minto Gardens development consists of 10 Independent Living Unit buildings (345 units in total), a community pavilion and 100-bed Residential Aged Care Facility (RACF) are part of an aging in place precinct.
Anglicare Development Manager Andreas Brohl said GroupGSA played a critical role in overcoming the design challenges that the Minto site presented in order to design dwellings that are modern, high quality and affordable, and that maximise the natural biodiversity of the sites.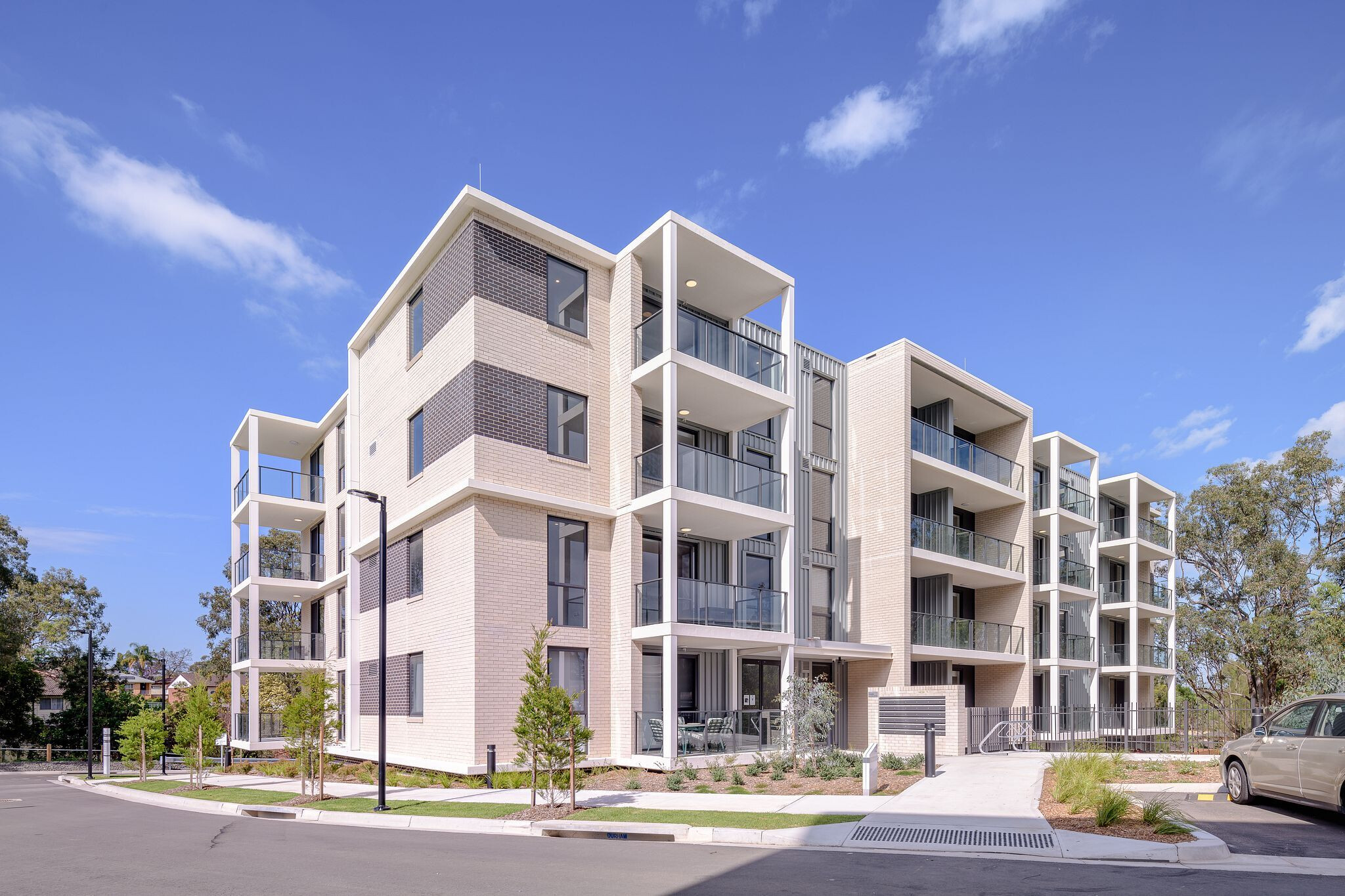 "GroupGSA assisted Anglicare in its aim to deliver person-centred and community-oriented dwellings by ensuring that the specific needs of residents were carefully factored into the design process," Brohl said.
The architects sought to ensure delivery of low maintenance living with high residential amenity, embracing robust materials, a colour and textural palette that fit with contextual ease. Generously sized balconies and plentiful garden apartments amplify the affinity with nature afforded by the apartment design.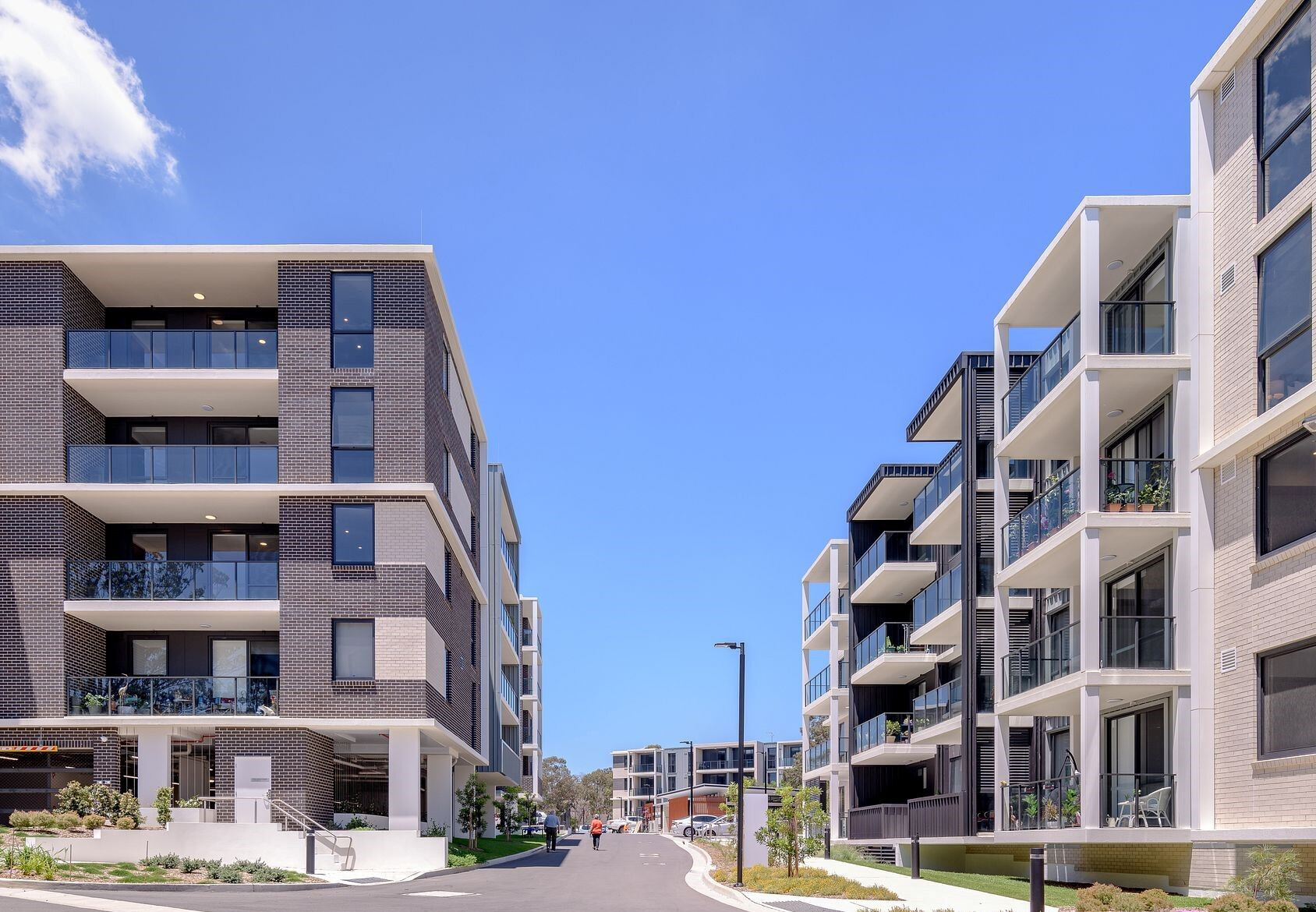 As a former council substation site, Anglicare Minto presented the GroupGSA team with significant site constraints in the form of areas of contamination and remnant Cumberland Forest biodiversity punctuating the landscape.
Sizeable areas of the site were given over to tree retention in order to maximise natural biodiversity, with appropriately sized blocks nestled into the landscape. This environmentally sympathetic siting of the development adds to the quality of living and creates a harmonious visual relationship between amenity and density.
A series of internal and external communal areas deliver social value and opportunities for residents to connect with each other and the broader community. A café, playground, dog park and a slew of other outdoor amenities all combine to create a village atmosphere that welcomes all. The wellness facilities and consultation rooms support the aging in place aspirations for the project, minimising the need for residents to travel for specialist care.