A WINDOW IN A GARDEN OF THE ALHAMBRA
Rehabilitation and interpretation of the building annexed to the Baño de la Mezquita (Bath of the Mosque) for the exhibition space "Artistic legacy of the Barrios family"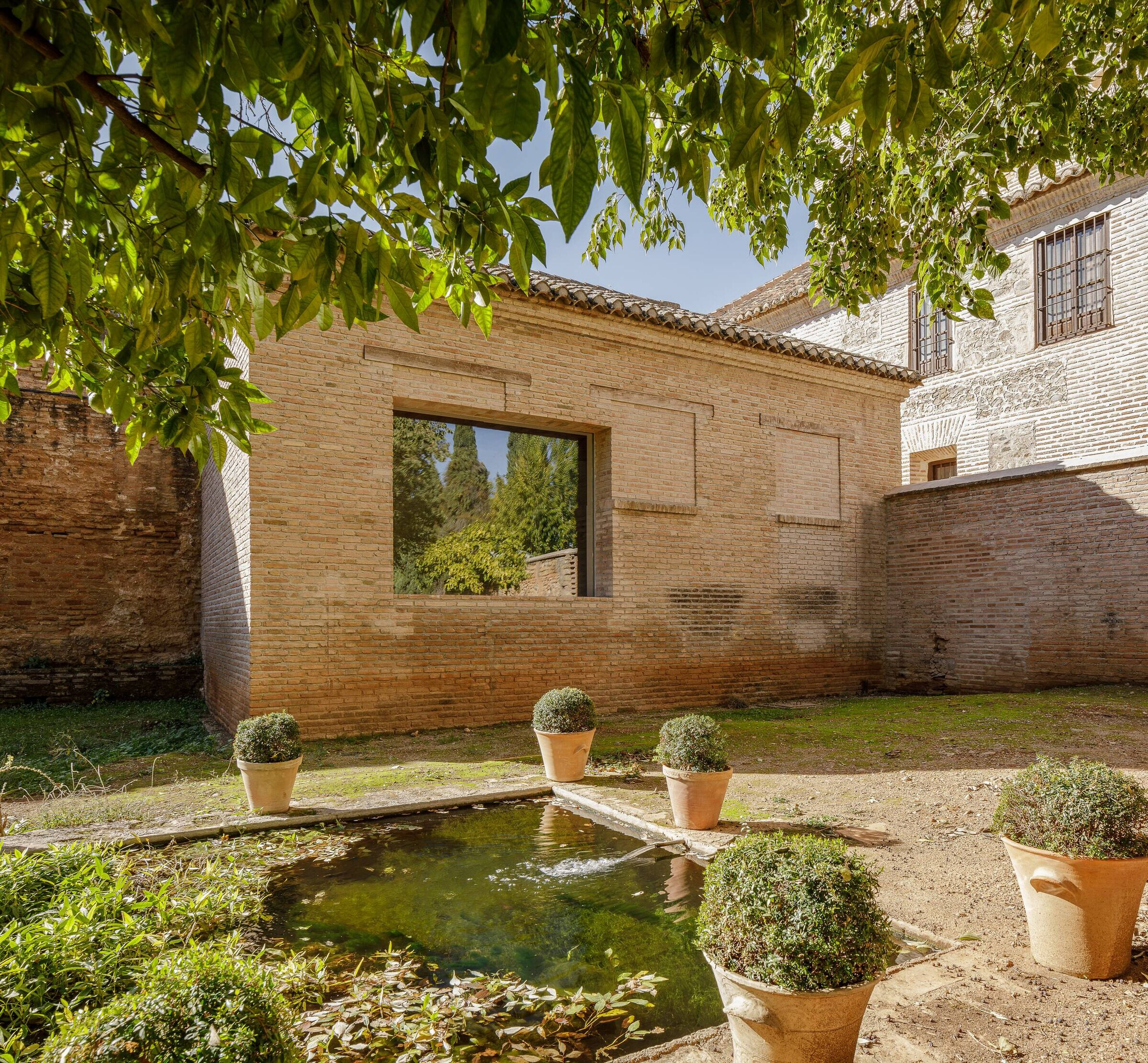 The Christian conquest of the Alhambra in 1492 led to the transformation of some of its buildings into private houses. In the case of the Baño de la Mezquita (Bath of the Mosque), the Islamic construction was radically adapted into a courtyard house with a garden located on the archaeological remains. Between 1883 and 1934, the Barrios family settled in this place that became a meeting point for a large group of artists, poets and musicians such as Sargent, Lorca and Falla, and was recognized as the cultural hub within the city and the Alhambra before the reconstruction of the islamicBañoby Torres Balbás which took place in the early 20th century within the process of an historical restitution of the monument.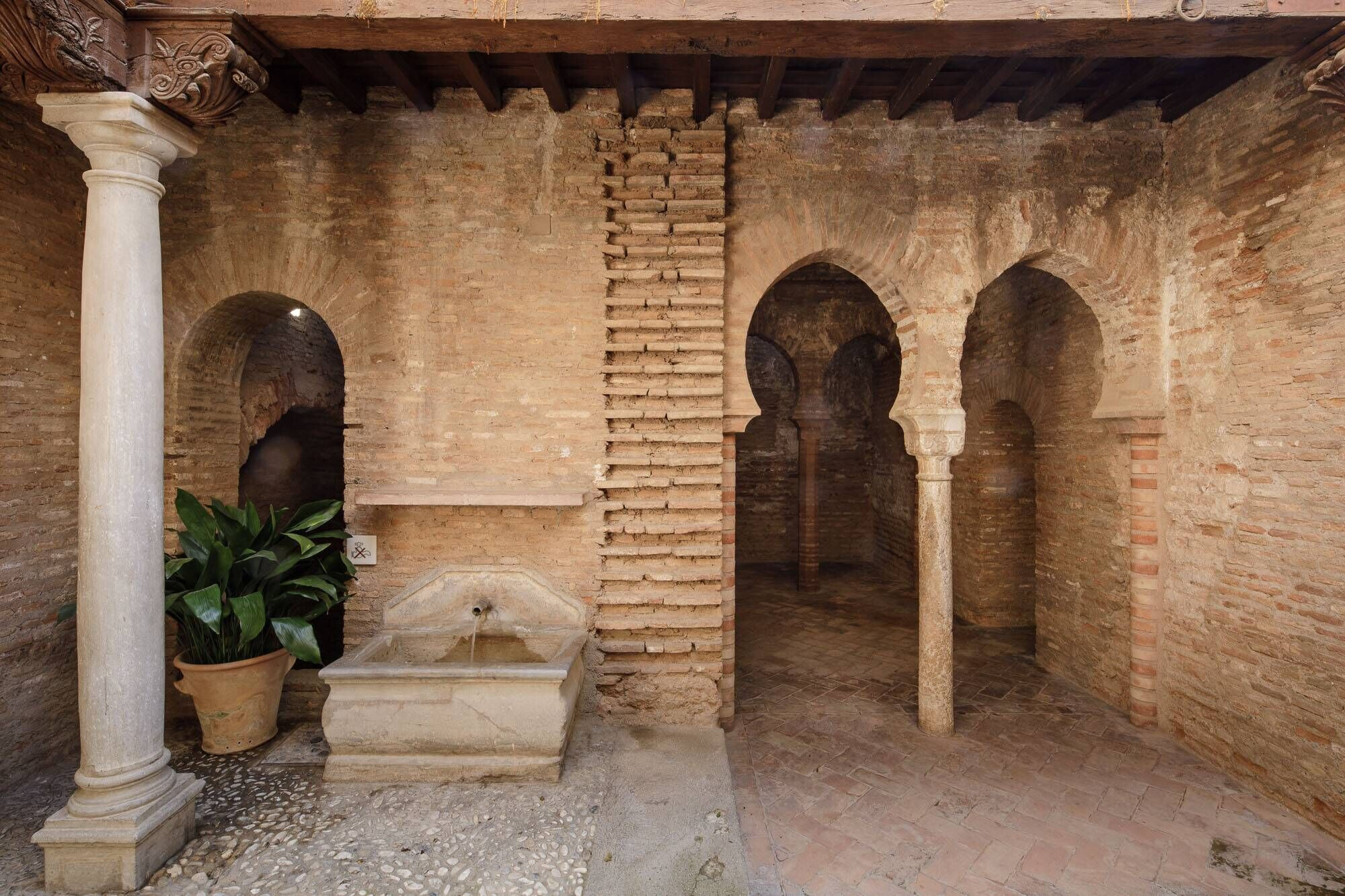 In this historical space surrounded by gardens, the intervention carried out links the former medieval constructions, other more recent ones, an archaeological garden and the remains of a courtyard along with domestic objects, instruments, sounds and musical compositions that prolong the remembrance to the present day. The rehabilitation is based on the diachronic interpretation of the history of this place and its transformations through the value of the architectural pre-existences, the objects and their artistic and interpretative dimension.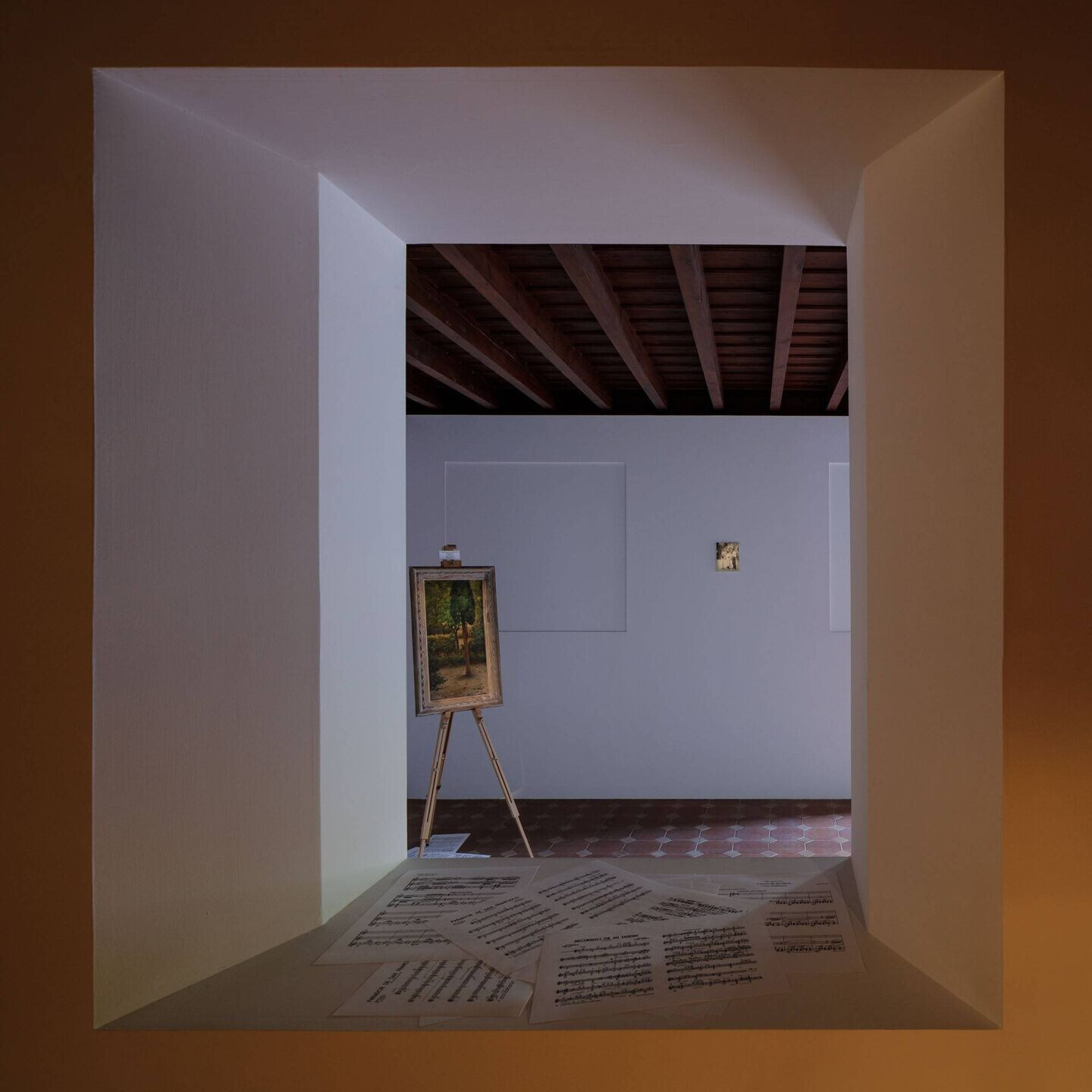 The music of the artist Ángel Barrios, the piano and guitar, photographs and familiar objects arranged next to the medieval wall of the Baño constitute a scenario of diverse elements that evoke the history of this space and its transformations throughout history. The project incorporates an archaeological garden with a water pool from an old Islamic palace that is intended to be recovered for public visits and musical evenings in continuity with the gardens of El Partal.
The intervention begins with an itinerary that relates the spaces of the bath, the courtyard of the house and the view of the archaeological garden in this sequential order, making visible the three most significant elements of the place.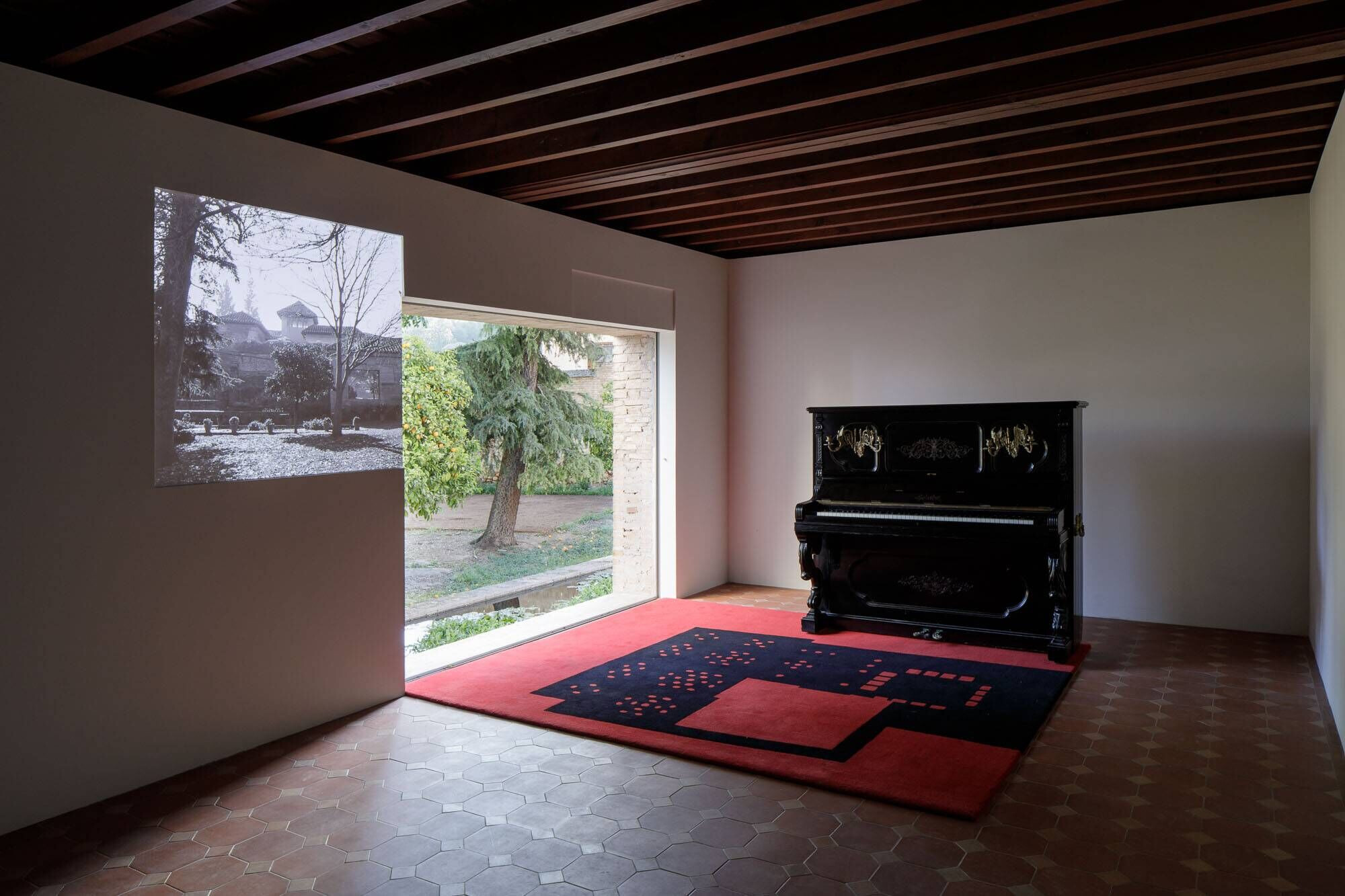 Three windows from different periods and styles articulate an emotional journey through the history of this space. At the end of the itinerary, a large window-viewpoint next to a carpet, that has a drawing of the Islamic bath, and the musician's piano extends the presence of the garden and the pool into the interior of the rooms.