706 Giddings is the "core and shell" renovation of a ubiquitous 1980's walk-up medical office building, with parking below. The newly renovated building elevates West Annapolis' existing design paradigm by implanting a modern canon that bridges the residential and commercial scales of the neighborhood. The structure's linear planks quite literally reflect the scale of residential siding and - perhaps a bit more abstractly - what one would find on the hull of a ship, tying the neighborhood to the overall spirit of Annapolis as a maritime city.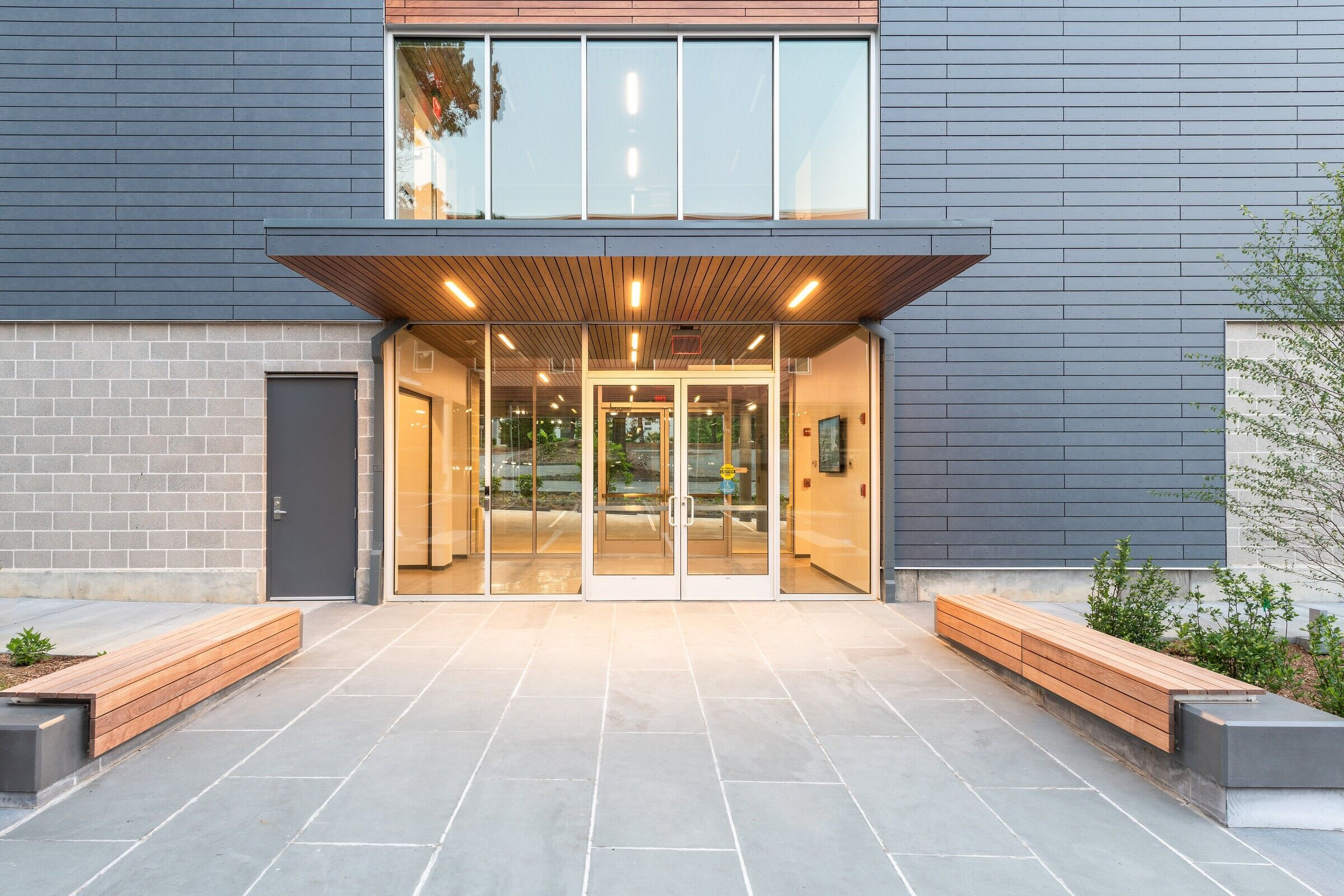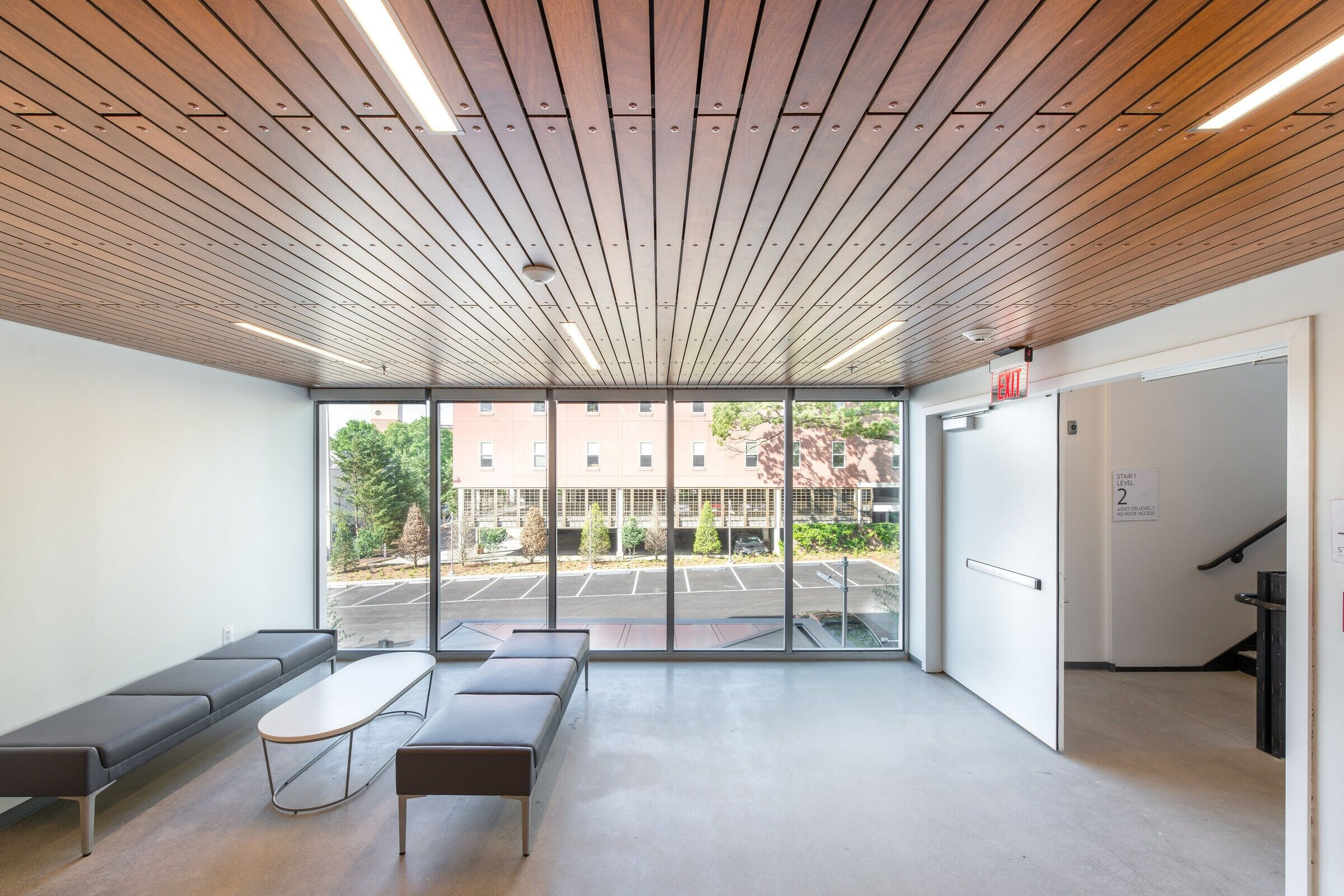 This focus on scale is further exemplified by the strategic approach to increasing density and improving the overall promenade. The approach to the building was completely re-envisioned. New lobbies front directly onto a linear pathway running parallel to the building, along the edge of a vegetated bio-swale which seemingly collects both rainwater and visitors, leading gracefully into the building.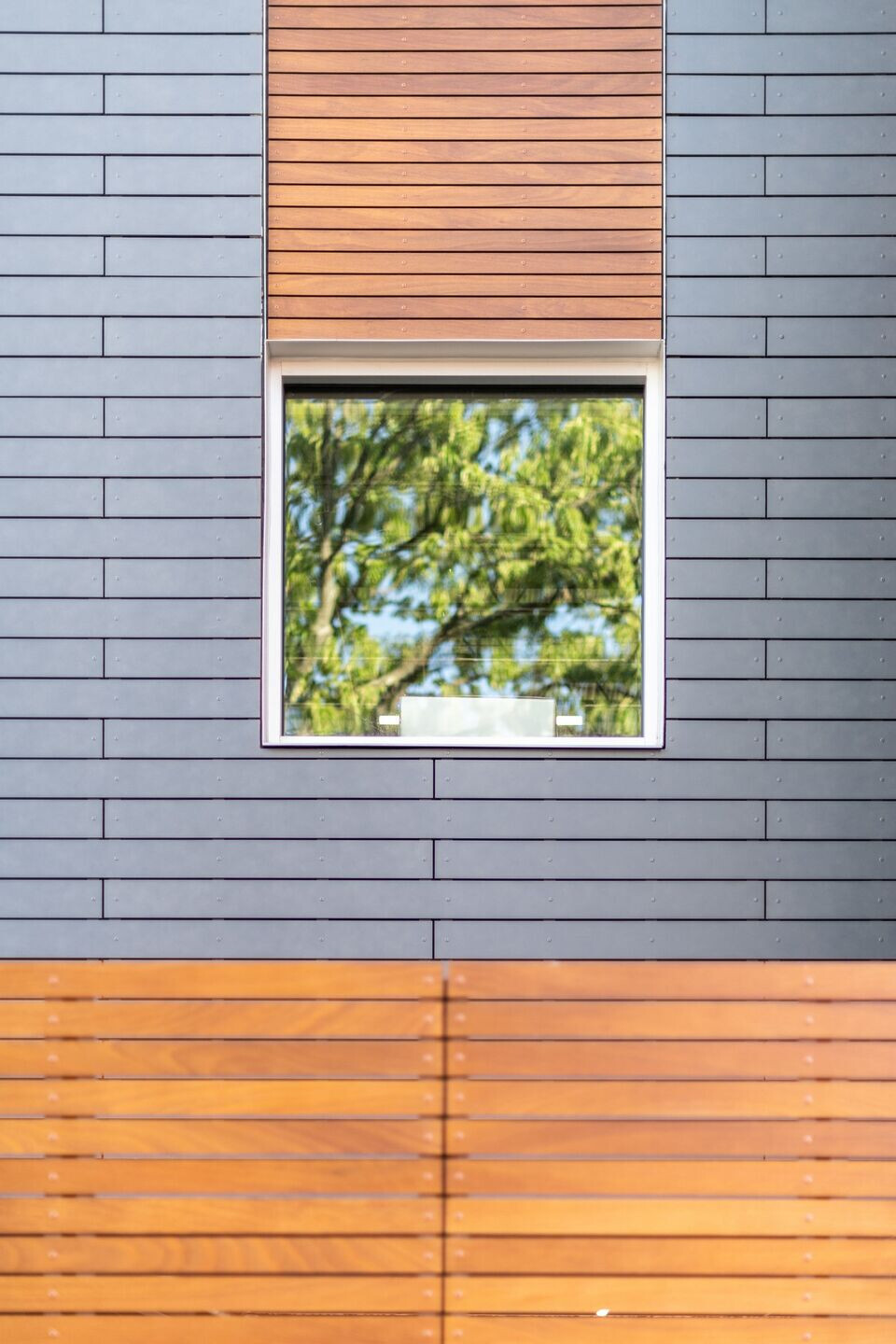 Wood cladding is used as the underside of an entry canopy slicing through from the landscape into the garage allowing the transparency of the lobby to engage two equally important fronts. The wood on the underside of the canopy is repeated on all levels orienting visitors as they emerge from the stairs and elevator. It also appears typically as spandrels expressing window groupings which previously were individual punches in stucco. The warmth of the wood complements the gray rain screen cladding which covers the bulk of the exterior surface.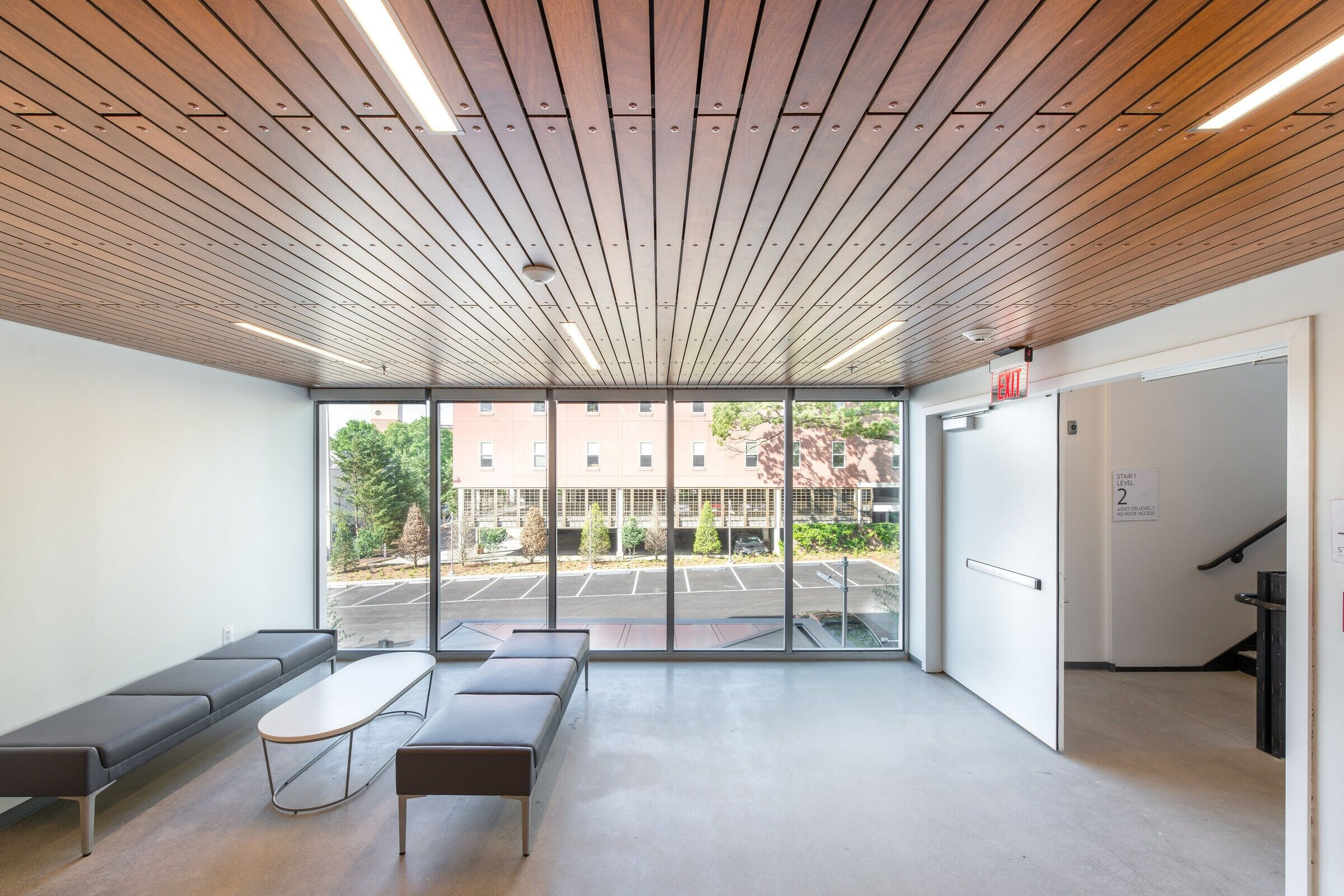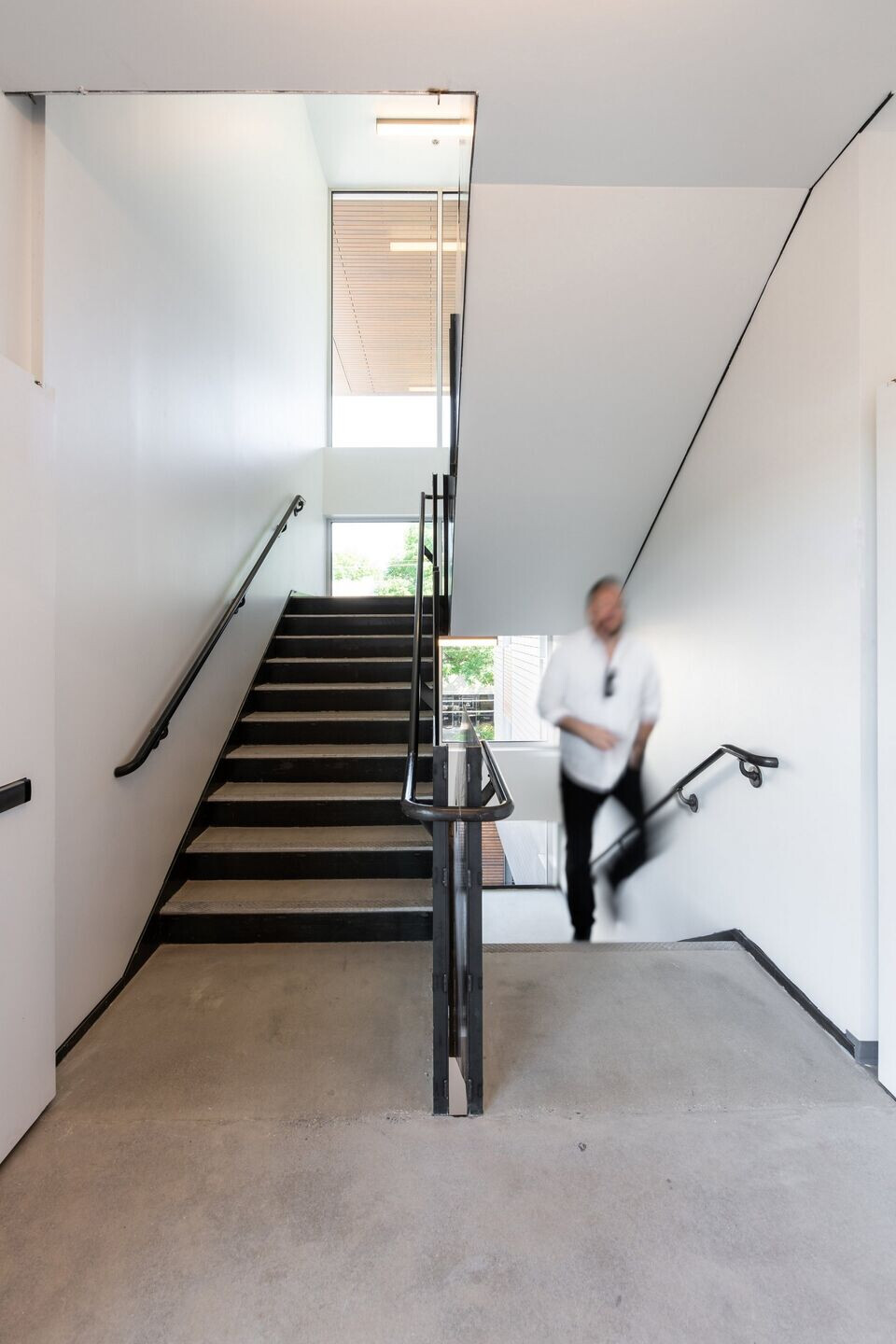 A new penthouse, set back in keeping with local zoning, opens onto a spacious roof terrace and an expansive roof unifies the overall composition. While partially covering the terrace, the roof also provides shade for the glass storefront cladding the perimeter of the penthouse.
For a neighborhood that has been waiting for something new, this building challenges the perception of West Annapolis as a transitional (even marginal) part of the City at large, and will likely be a catalyst for more.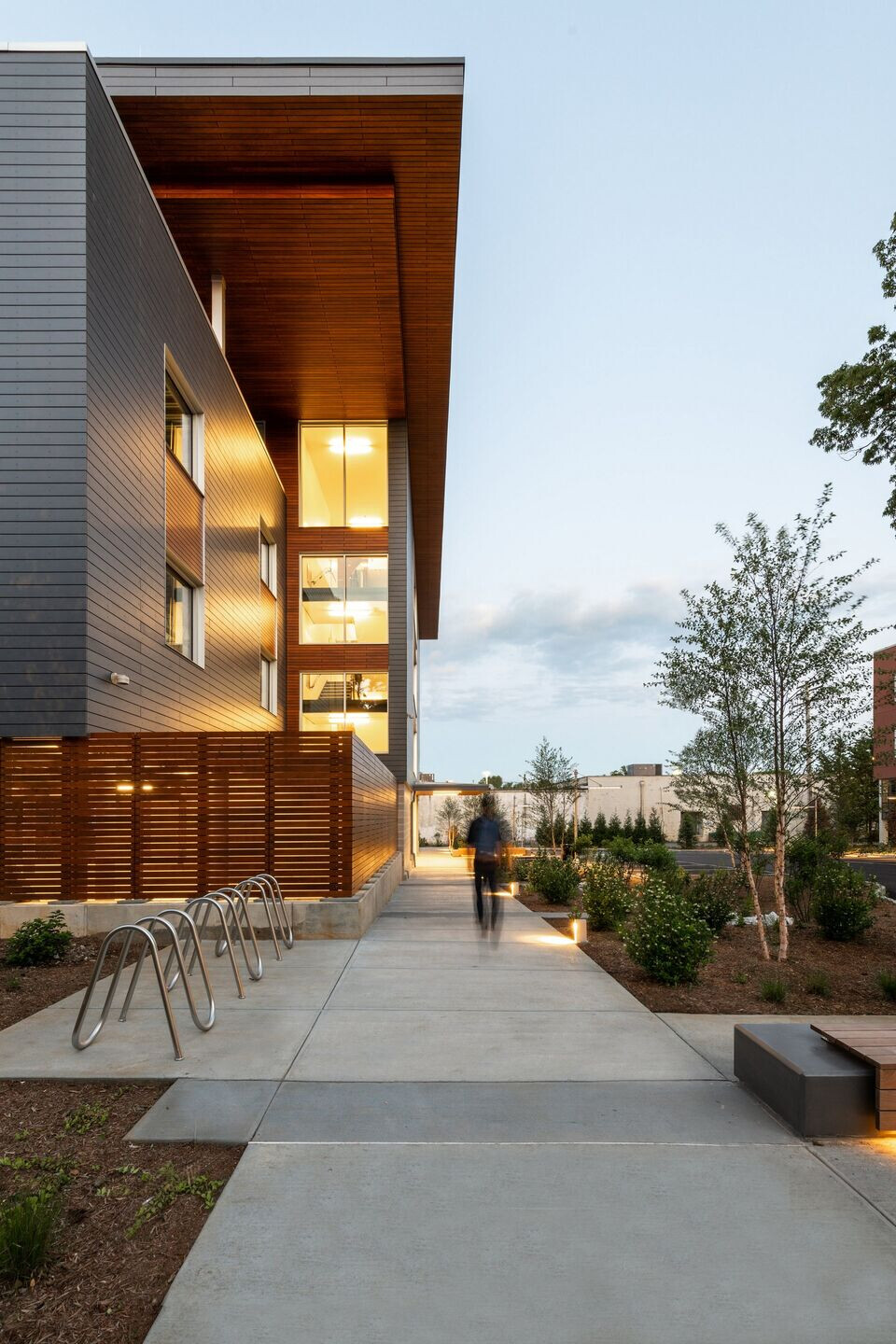 Material Used:
1. Facade cladding: Swisspearl, Parklex
2. Flooring: Polished Concrete
3. Doors: Kawneer
4. Windows: Kawneer
5. Roofing: Overly Roof System