The recently rehabilitated John Lysaght Building was built in 1904, at a time when warehouses of all kinds and especially foundries were plentiful in the Faubourg des récollets.As part of rebuilding it taller, a new concrete and wooden structure, left exposed, pays homage to the neighbourhood's industrial heritage, as well as to Quebec's mighty timber industry and its craftsmen. This symbolic element is maximized by not only being left exposed but showcased through a large window overlooking downtown Montreal, its pale hue standing out against the façade's red masonry.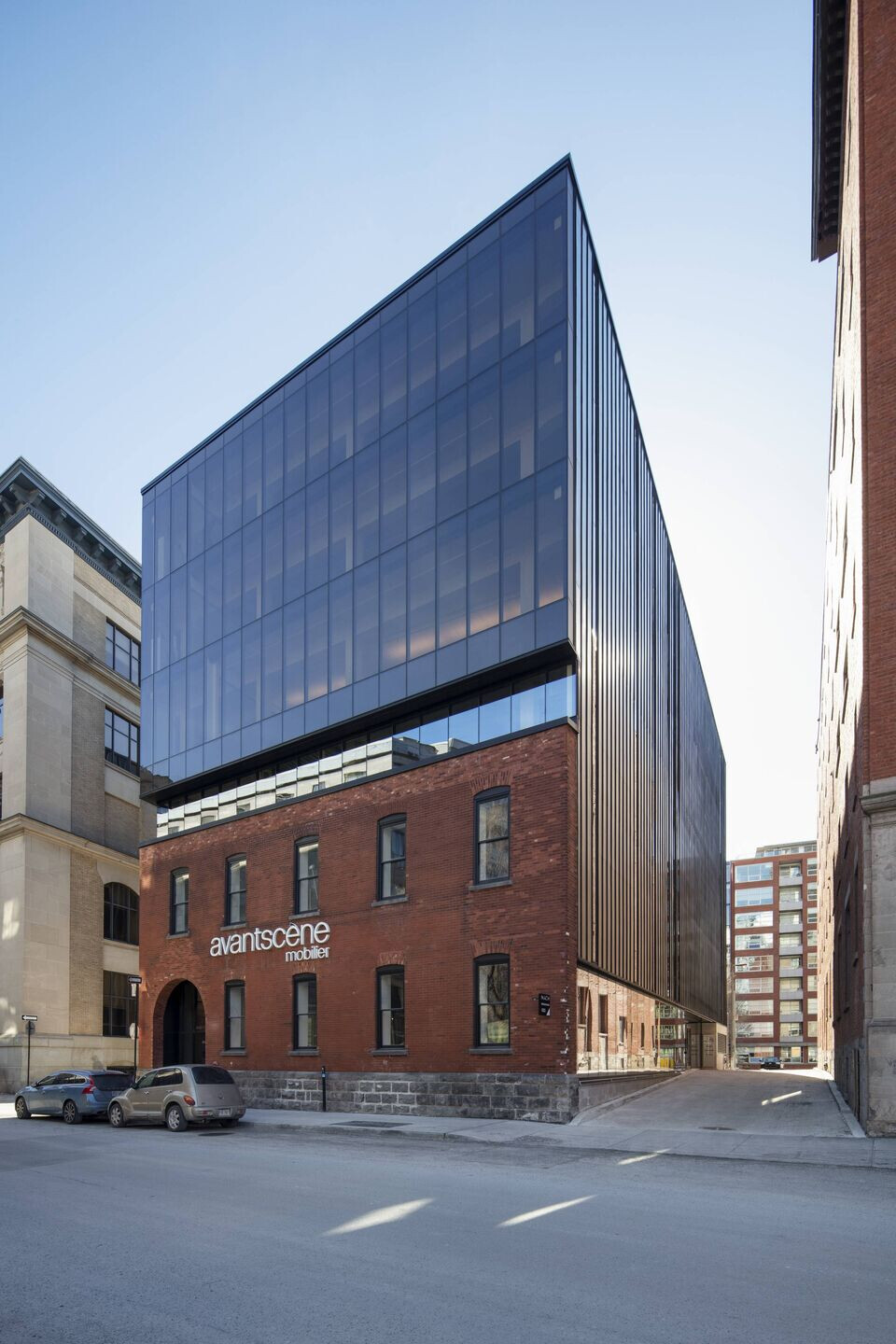 This fenestration also contrasts with the original building's introverted nature. A window to the future embraces a door to the past, an architectural silence between them.On an extremely compact site, 100% occupied by the building, access strategies were a challenge and required creative solutions such as indoor elevator vehicle parking. All the existing building's openings were preserved, in some cases reconfigured.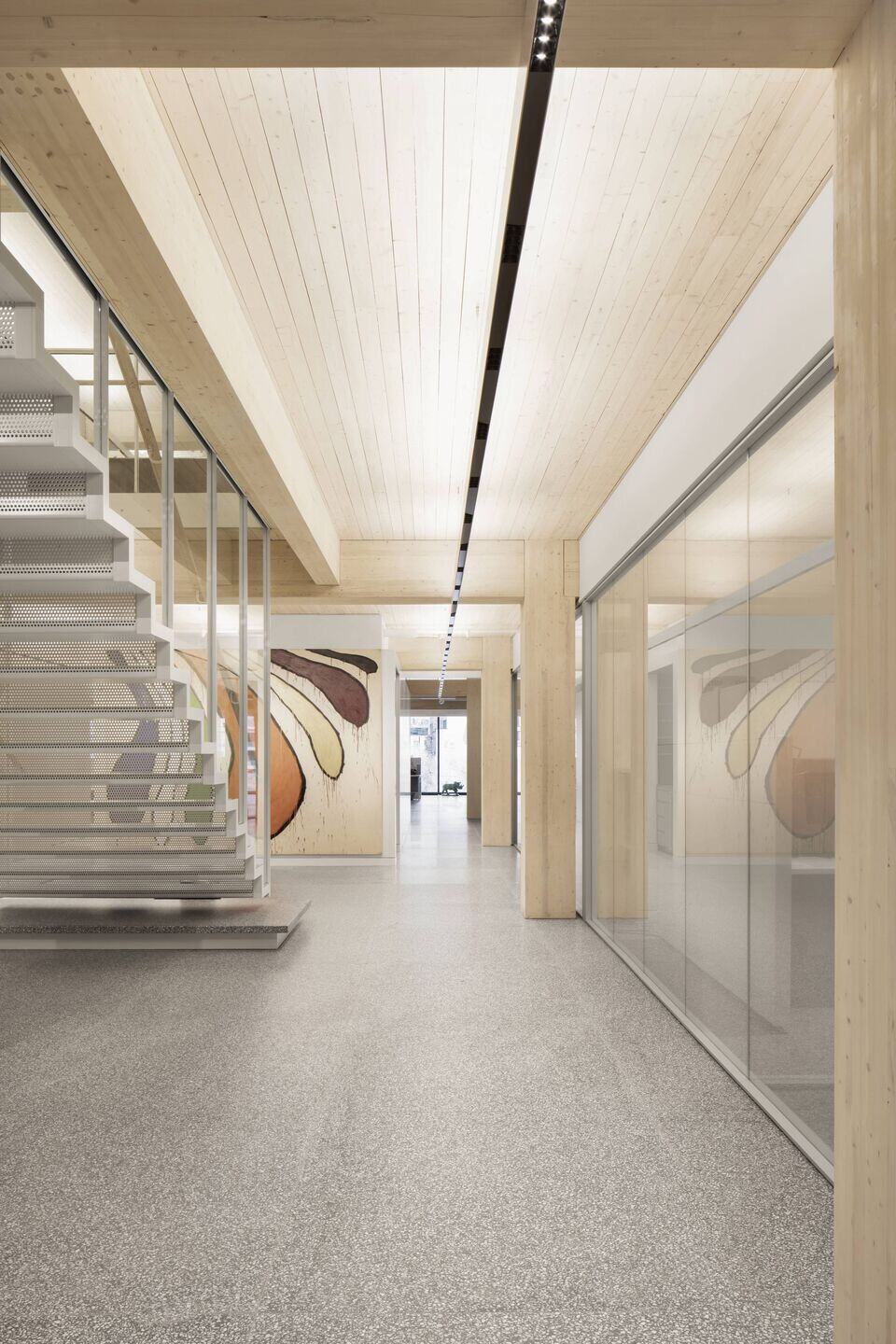 Lemay's approach preserves two historic facades and creates a dialogue between eras, enhancing the property's heritage value. A contemporary tribute to the quarter's character forms part of a coherent and structuring whole.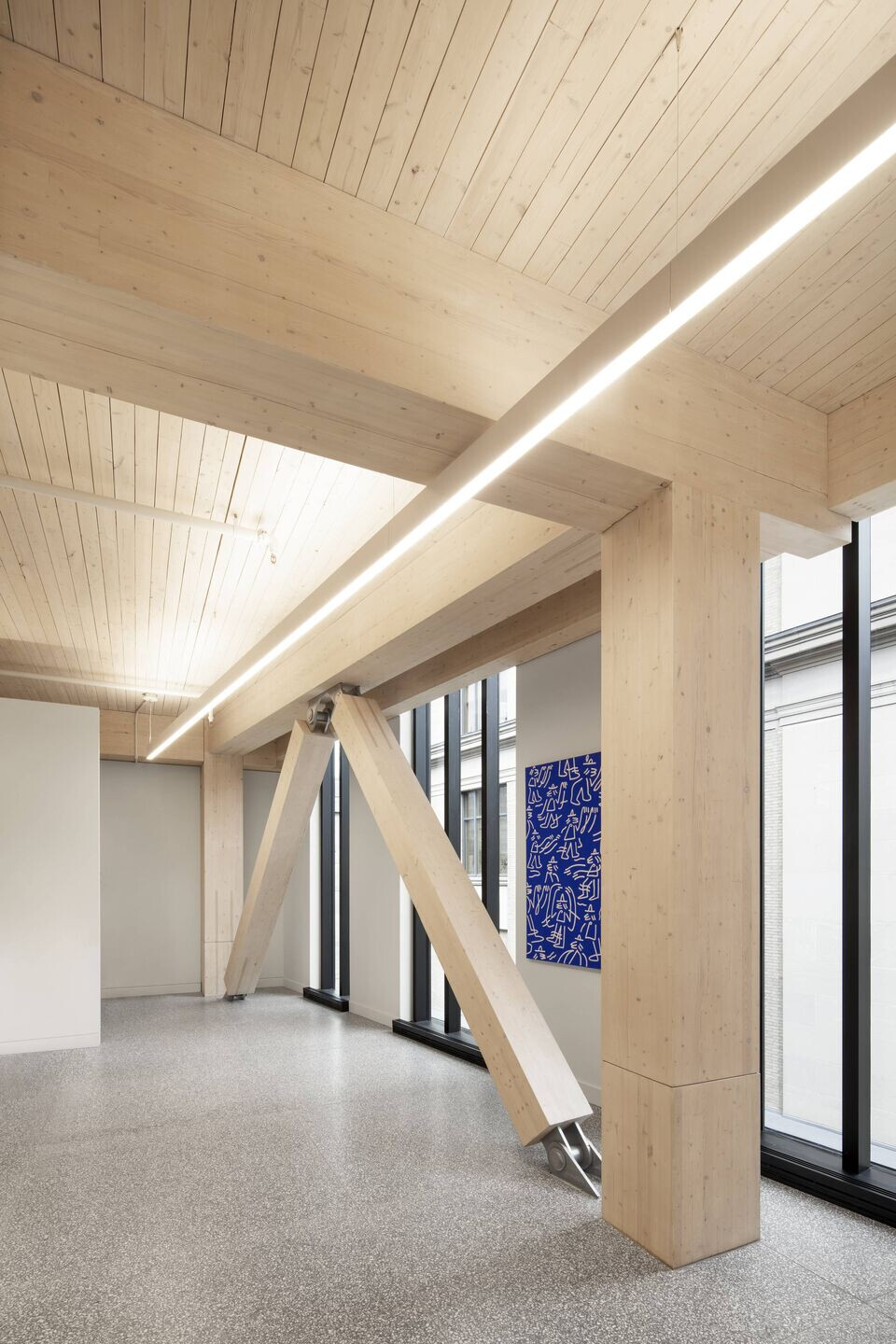 Material Used:
1. Facade cladding- Concrete and wooden structure