This is a north facing site fronting Onetangi beach, Waiheke Island, New Zealand, with a narrow public road running between the house and a beautiful unspoilt beach. The original single storey bungalow was built in 1940 and is largely retained. The front 6 metres of the existing house has been replaced by this project in 2 storeys.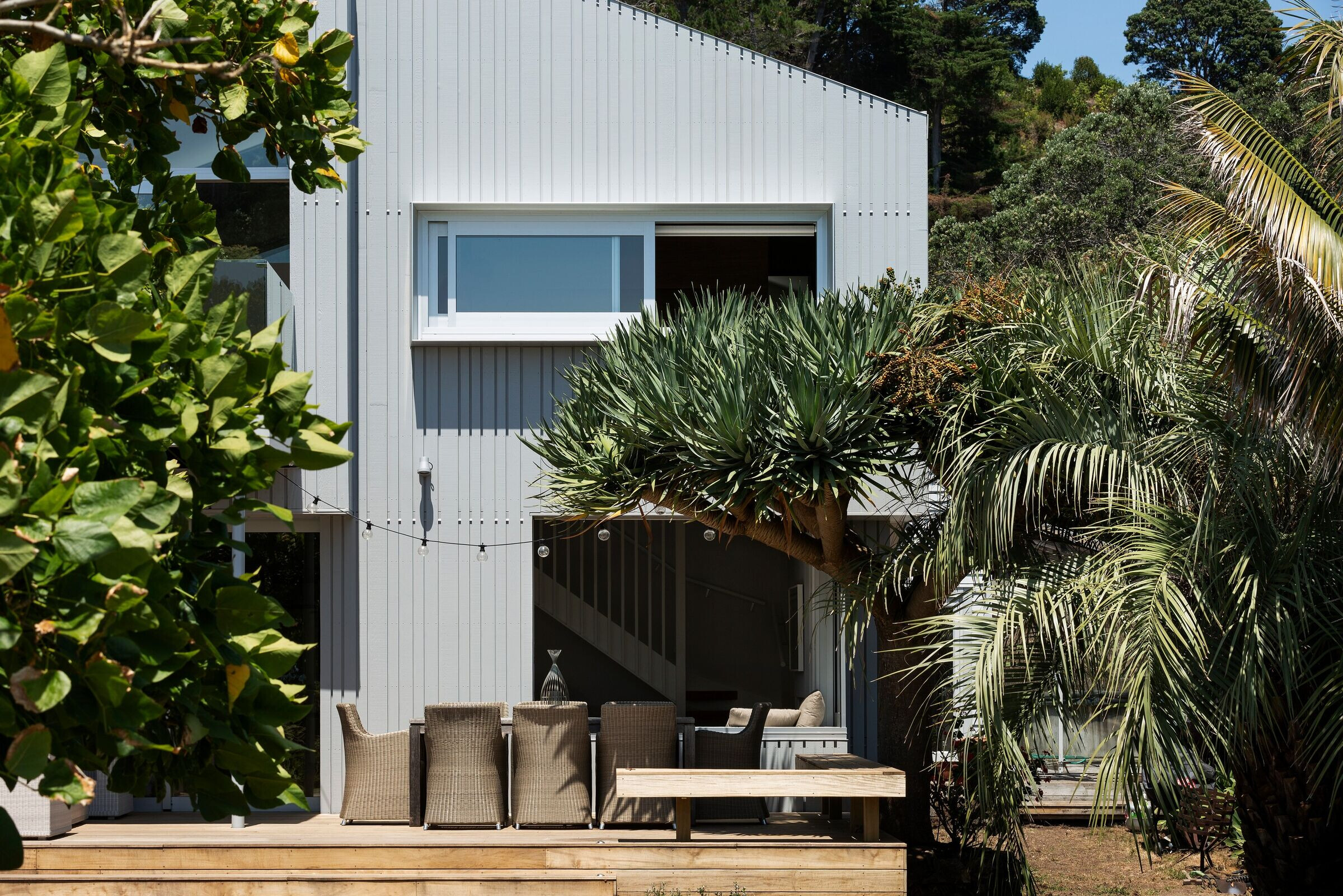 The clients wished to expand their existing beach house. Extending vertically provided privacy separation for the generations as well as enhancing the outlook over the beach. Elevating the original front bedroom enabled the existing living area to double across the front of the house opening to the north (sunny side). Joinery slides from east and west into a central pocket. The new upper deck provides cover to part of the lower deck. The design intent was to express the new form as a distinct addition, overhanging the original house. It is wrapped in the roofing material with the timber rain screen front and back contrasted to the existing weatherboards in a modern vernacular in sympathy with the existing scale of weather boards and unified by colour. The upper floor is divided into an enclosed sleeping zone and an open living area with vistas out to the sea and back to the bush. The void brings light down into the original previously dark interior.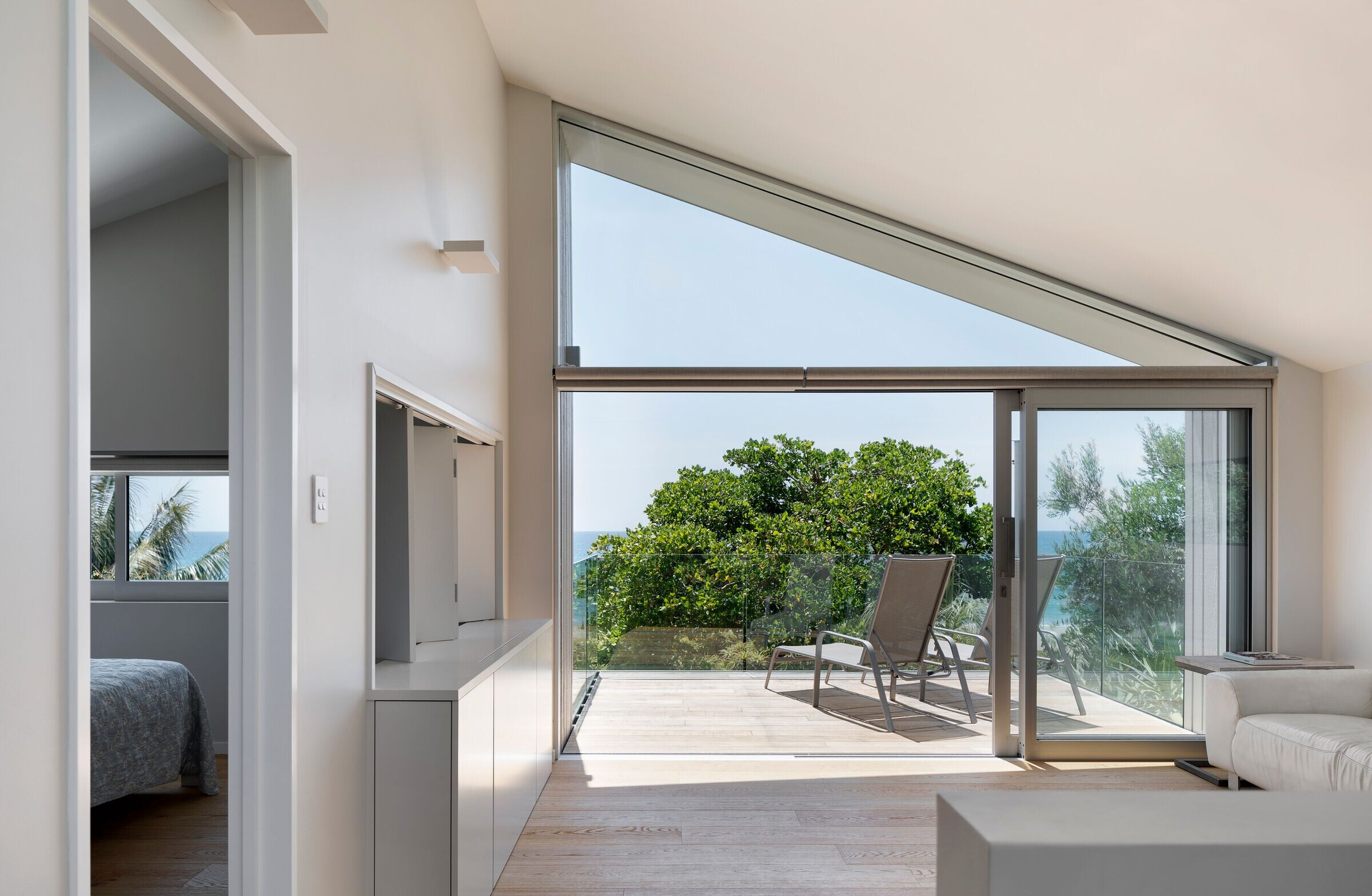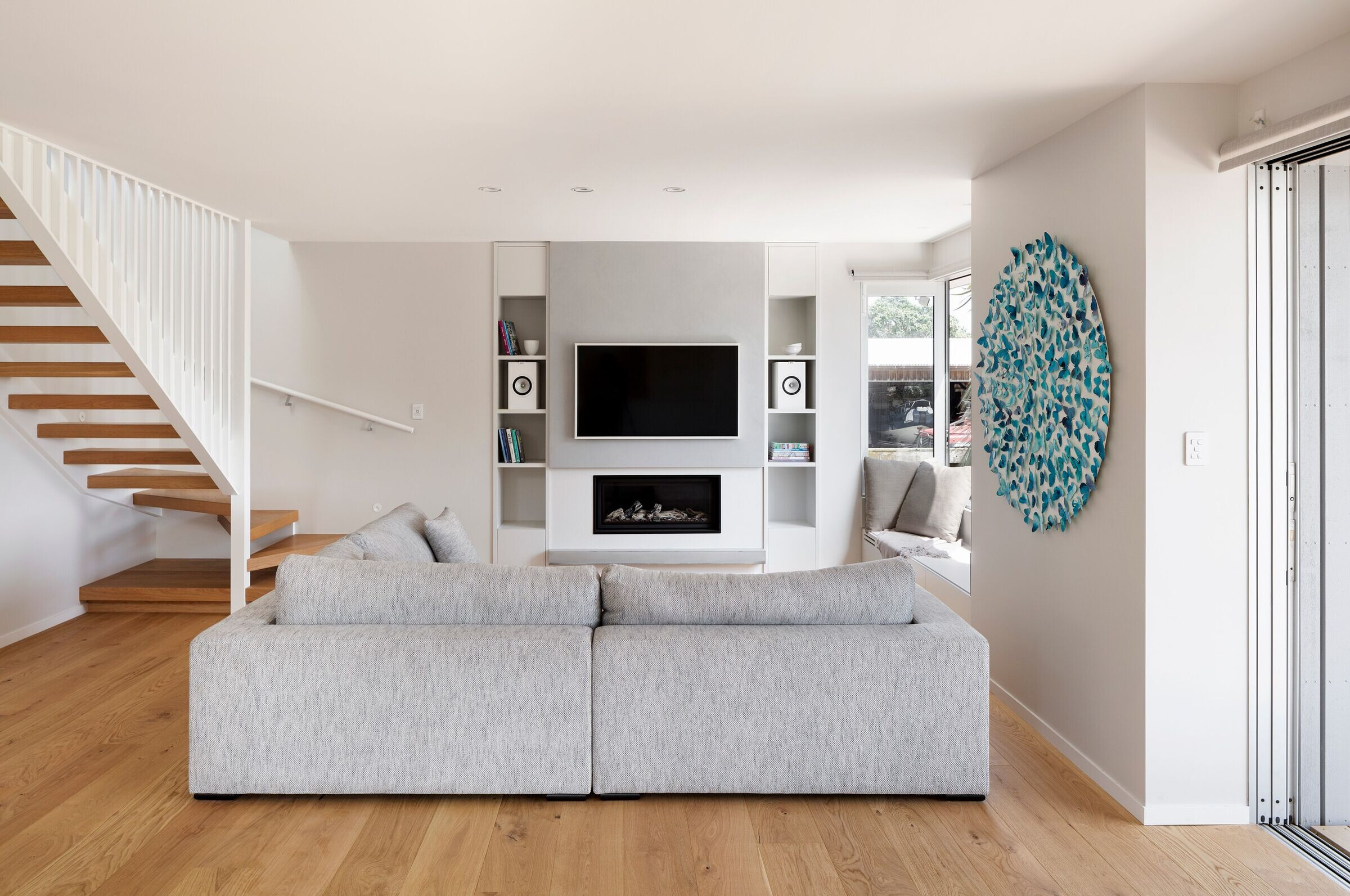 The design is well considered in all aspects of orientation to provide a passive interior environment for all seasons with appropriate sun mitigation and cross ventilation. The northern elevation is the active interface with the exterior environment and includes overhangs, eyebrows, and pockets to achieve appropriate sun angles, shade, shelter and ventilation. Roof water is collected so the gutter design is a key element of the side elevation to still achieve a flush wrapping of the roof and walls in one. Sensitively altering and adding to an existing house and preserving almost all of the old is the ultimate design decision for sustainability.