An interior project for a 26 m2 studio, located in Liberdade, an Asian Brazilian ethnic neighborhood in the central region of São Paulo, is an example of the architectural challenge that one is faced with when designing a compact space, where living, working, resting and leisure activities will be carried out.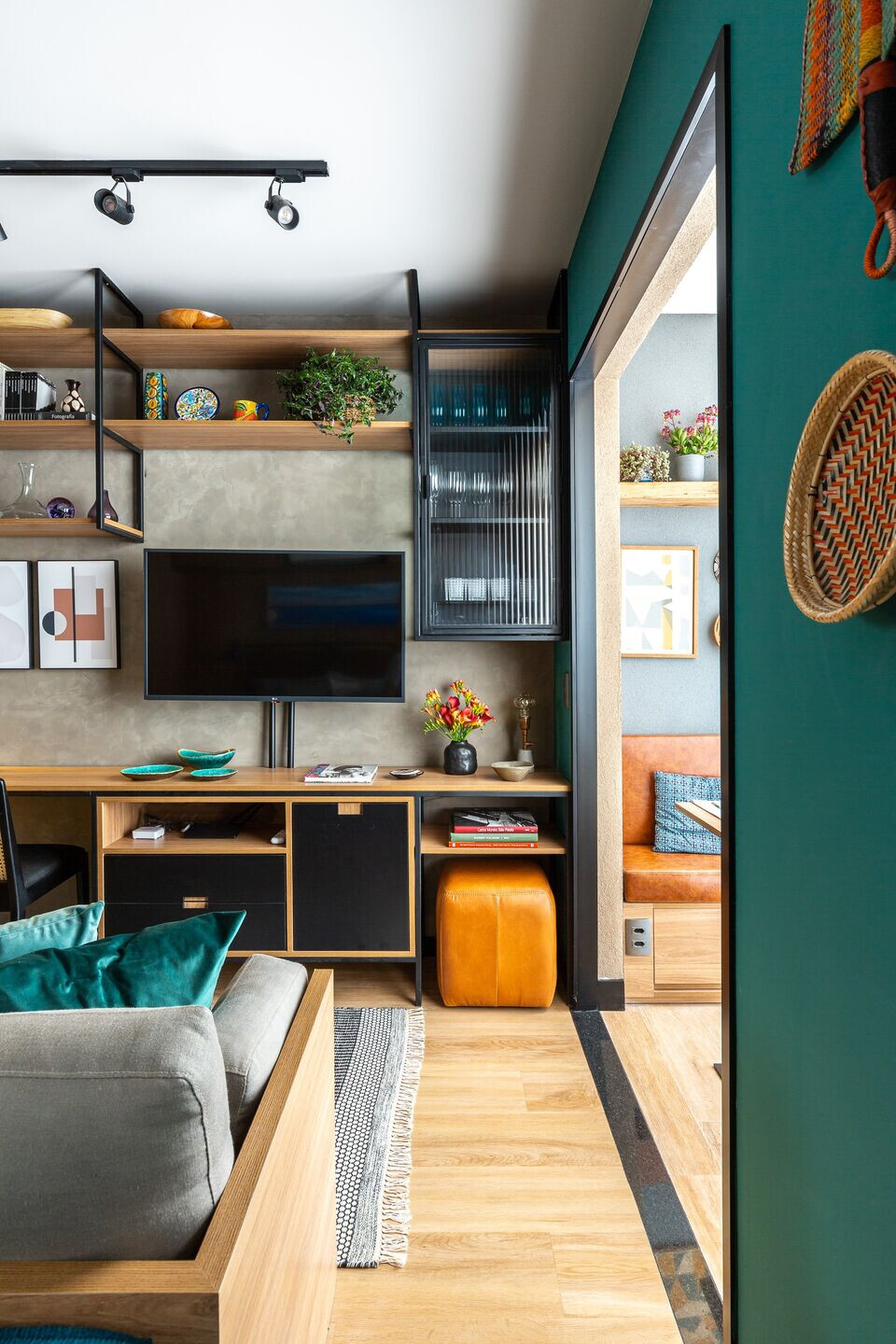 The project is signed by the architectural office Hoearquitetura, which is headed by the architect Cecilia Horner Hoe, and was inspired by the Japanese architectural experience of designing minimal living spaces.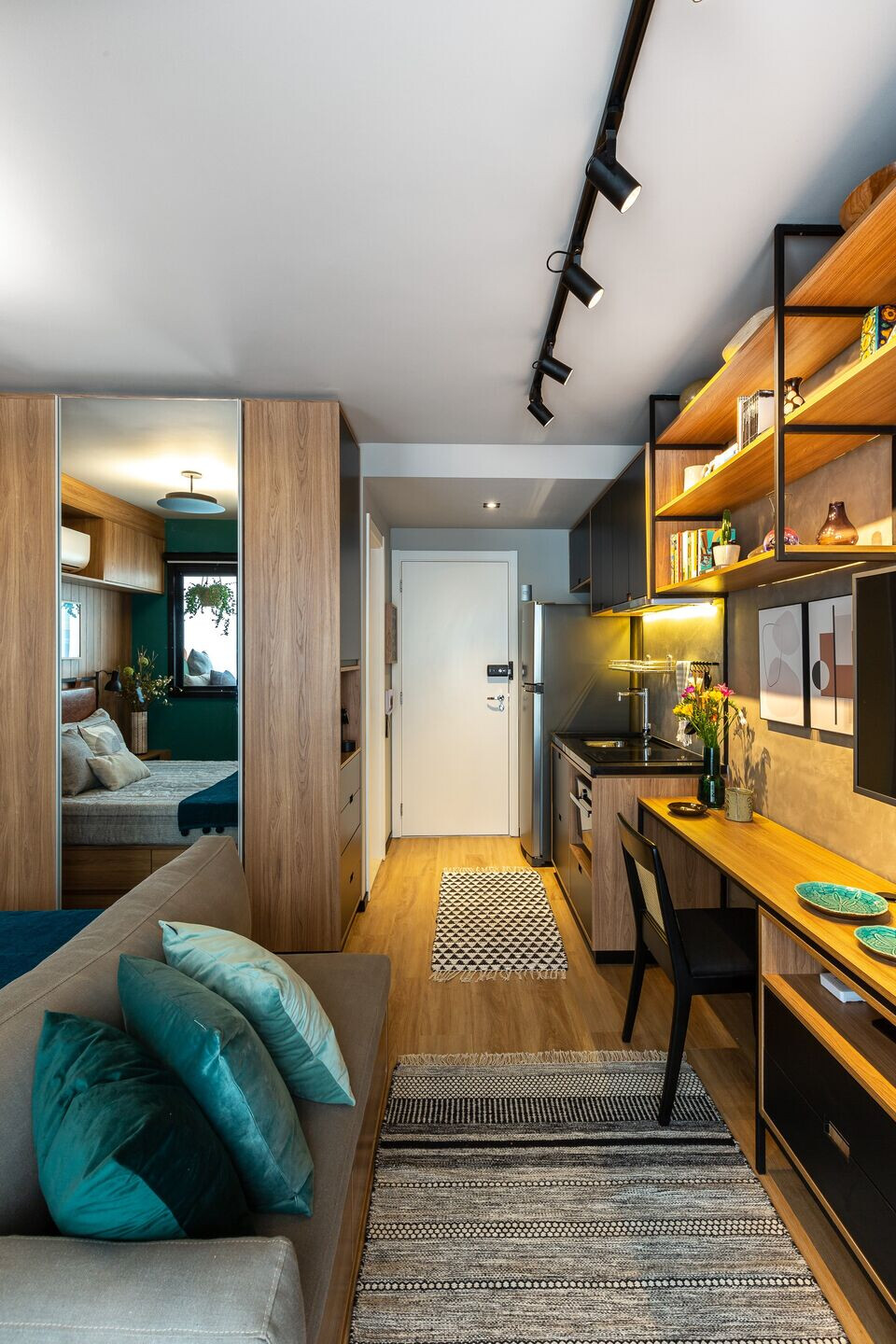 The project had its starting point in the organization of activities through a precise layout and design of furniture, exploring to the full the possibilities of storage and support for the activities and, at the same time, conveying lightness and personality.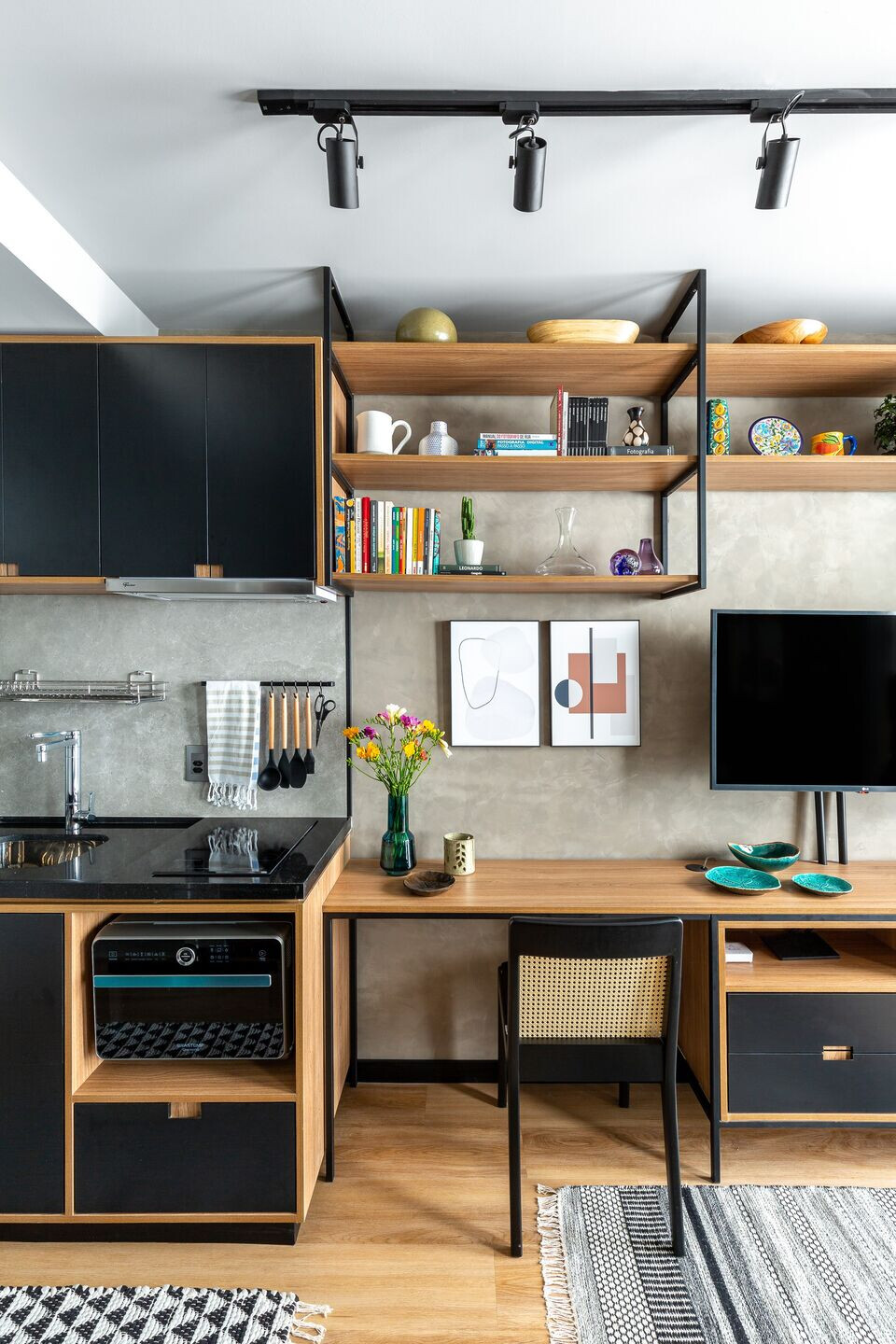 Contrary to what one might think, "emptier" compact spaces convey the sensation of being smaller. The intelligent occupation of the studio with furniture, equipment and composition elements suited to its spatial dimensions ended up by transmitting a sense of amplitude, with sectorization, points of visual interest and diversity and the promotion of a feeling of comfort and well-being.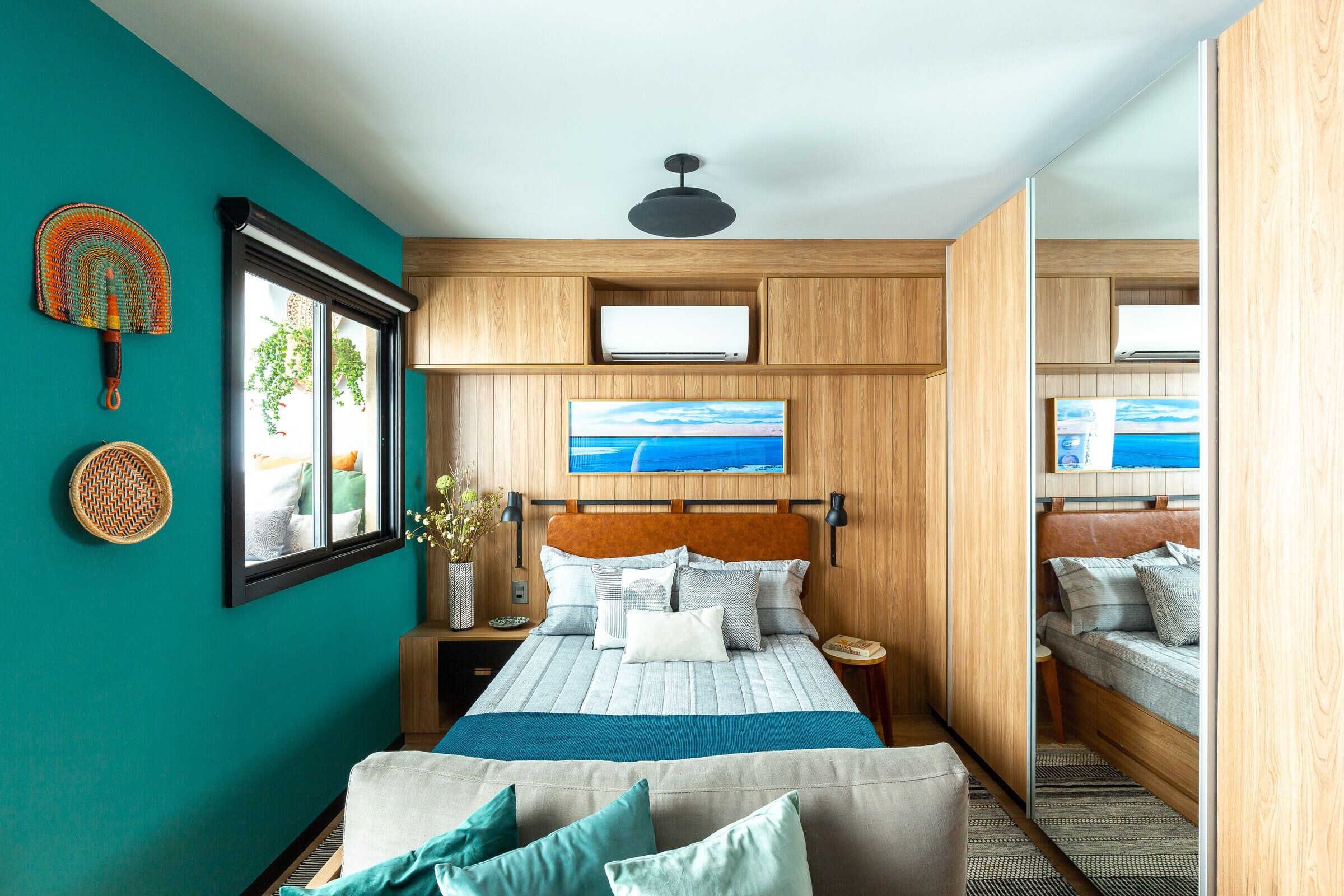 The space becomes a pleasant place to stay, since everything is distributed in a harmonious and organized way.
Once the layout and design of the furniture were defined, the other elements that informed the project were the choice of materials, lighting, use of color and different textures, plants and art – fundamental elements for building the desired ambience.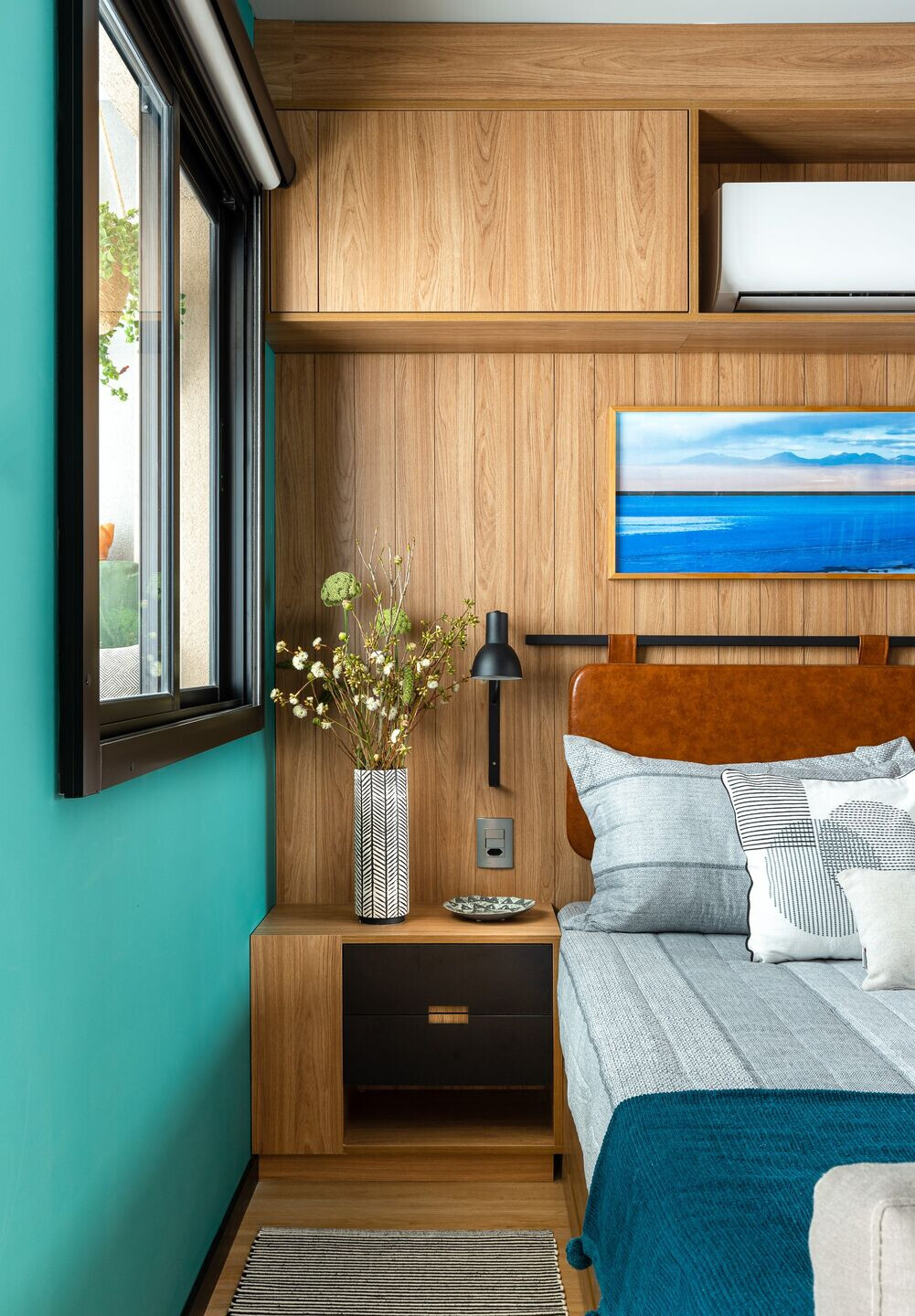 With an urban style, the studio woodwork has straight lines combined with metalwork, cementitious tones, a neutral color palette (black and gray) complemented by earthy tones (green and terracotta), and ecological leather in caramel tone. A counterpoint was created by inserting ethnic elements (indigenous handicrafts), which bring color, texture and visual interest.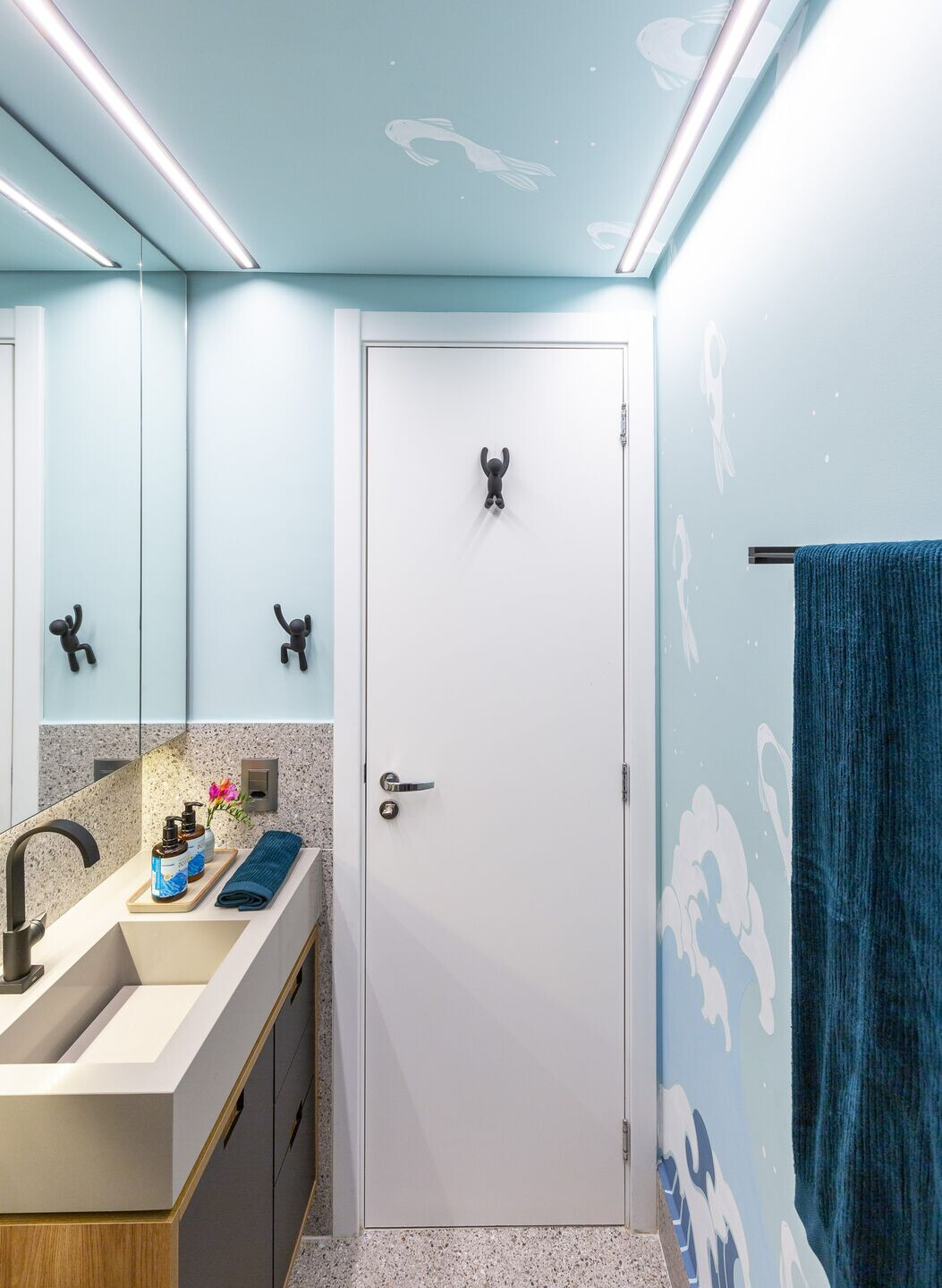 The project for the studio reflects one of the ways of contemporary living, where common areas are privileged and private spaces are compact.