What was the brief? It was a 25 years old building with built up area of 750 sft and a mature style of design. Basically the client's wanted a major change to their space but with a really constricted budget.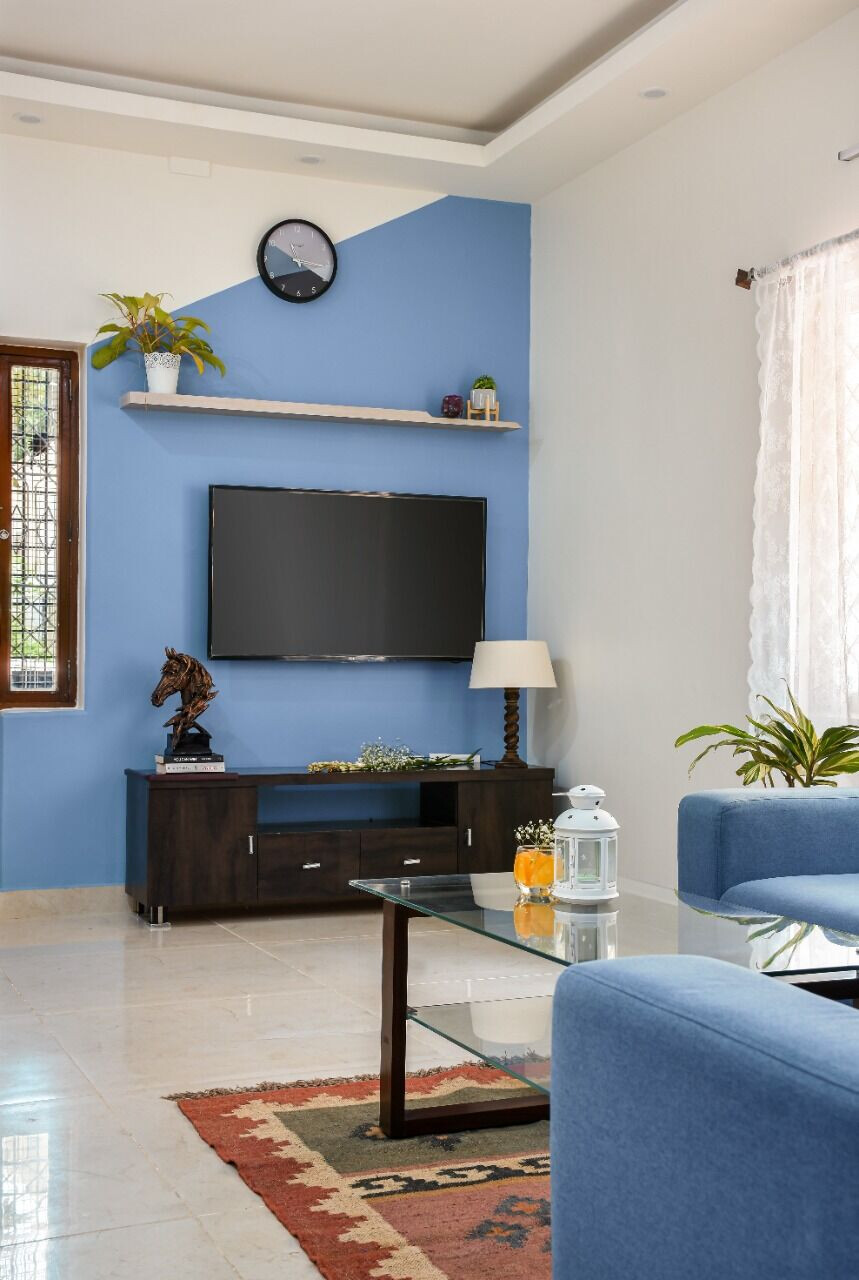 What were the key challenges? Majorly with the kitchen. There were challenges in styling the base units (as you can see in the before pictures, they just had theseopen structures for storage). Keeping them as is and giving them a modular styled kitchen was of course challenging.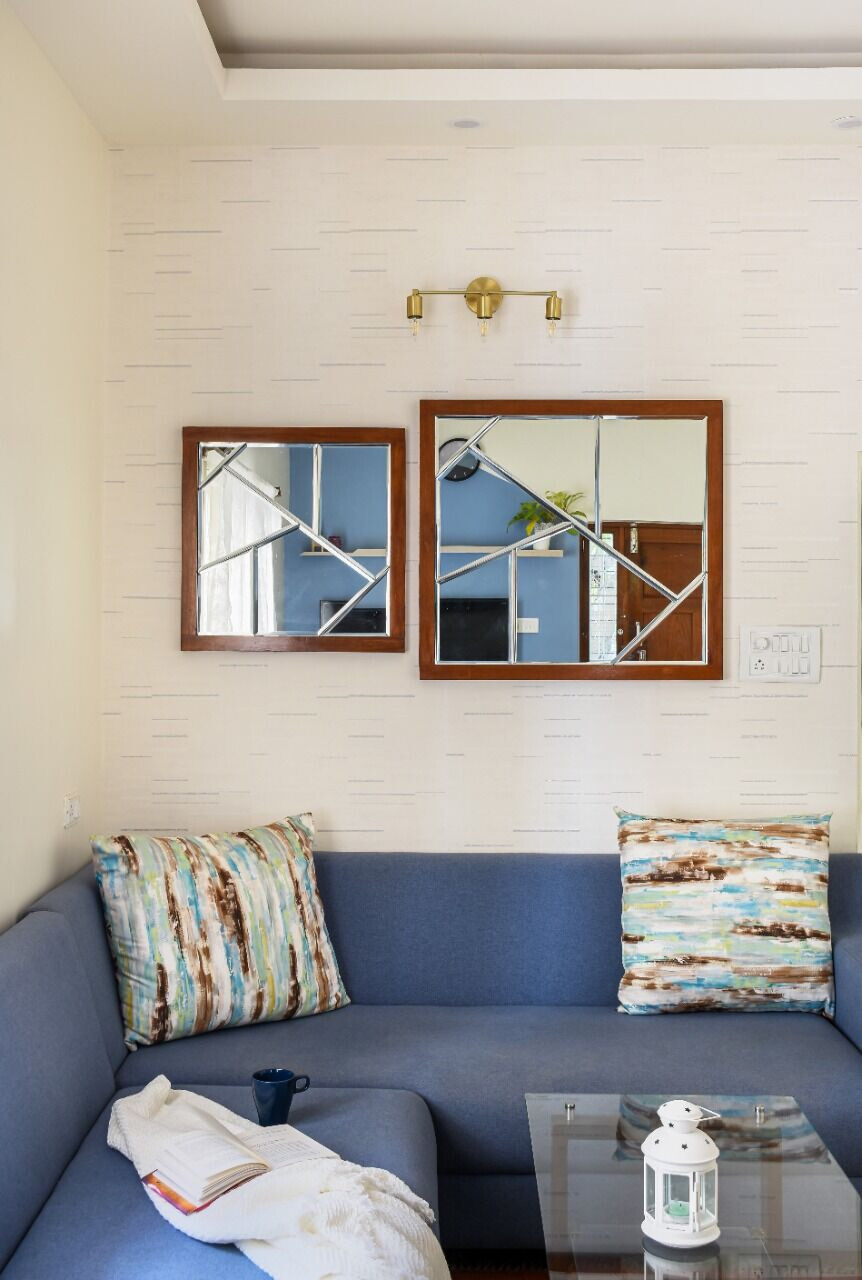 What materials did you choose and why? Considering the age of the building, we added a few arch elements into our design as the arched structures symbolize the strength and support technically. Our color palette was a combination of bright and light colors (as the space already had quite a few colors in it). We have tried pulling out colors from one space to another to make the eye flow of an individual understanding.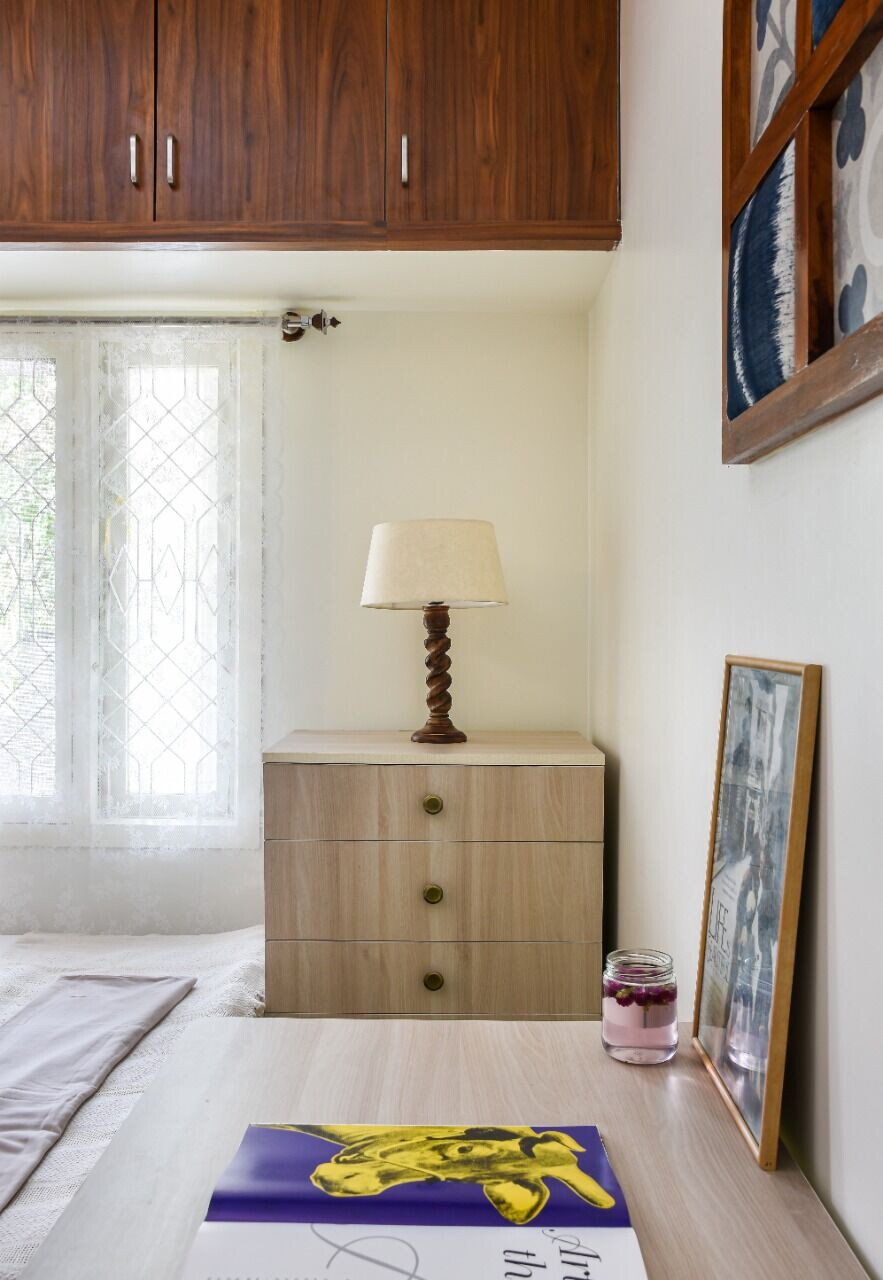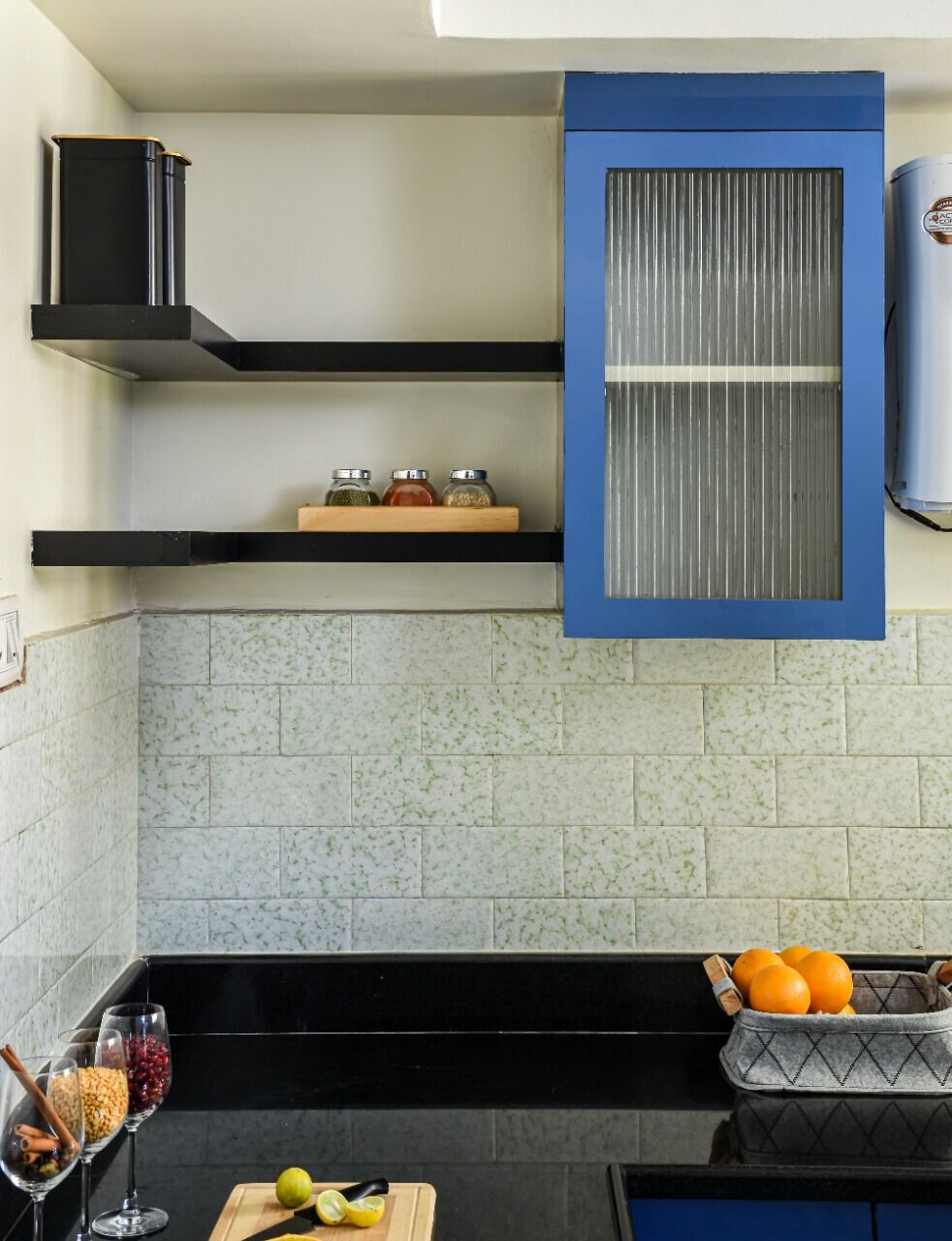 Material Used :
1. Flooring: 2.5'X2.5'/4'X2' vitrified tiles, Vitrified tiles, Kajaria ceramics and tiles
2. Doors: Restored the old doors by sanding and polishing.
3. Windows: Refurbished the old windows.
4. Grills: Refurbished all the old grills.
5. Roofing: Gypsum board false ceiling.
6. Interior lighting: Living room lighting which is above the mirror décor piece from Amazon
- Master Bedroom lightingfrom Mascon.
- Dining lighting from Mascon.
- A few spot/LED strip lights from a local vendor.
7. Interior furniture: Refurbished a few loose furniture's. Changed the upholstery of many.
8. Paint: Asian paints
9. Décor: Designed a few décor products especially the wall hanging in the Master bedroom/Bedroom A from the waste materials on the site. As Seen in the pictures we have pulled the color blue from the living as We have used cut pieces of extra kitchen tile in it along with a Stunning fabric.
10. Granite: Used for kitchen counter top/dining serving unit counter top from a Local vendor store.
11. Knobs/Handles: Studiomade, India
12. Knobs: Gala Hardware, Bengaluru, India
13. Bathroom fittings: Jaguar