The project started with the idea of creating a spacious and comfortable space for a doctor. He came to us with the idea of an apartment to relax and enjoy his free time with friends and family between shifts and studies.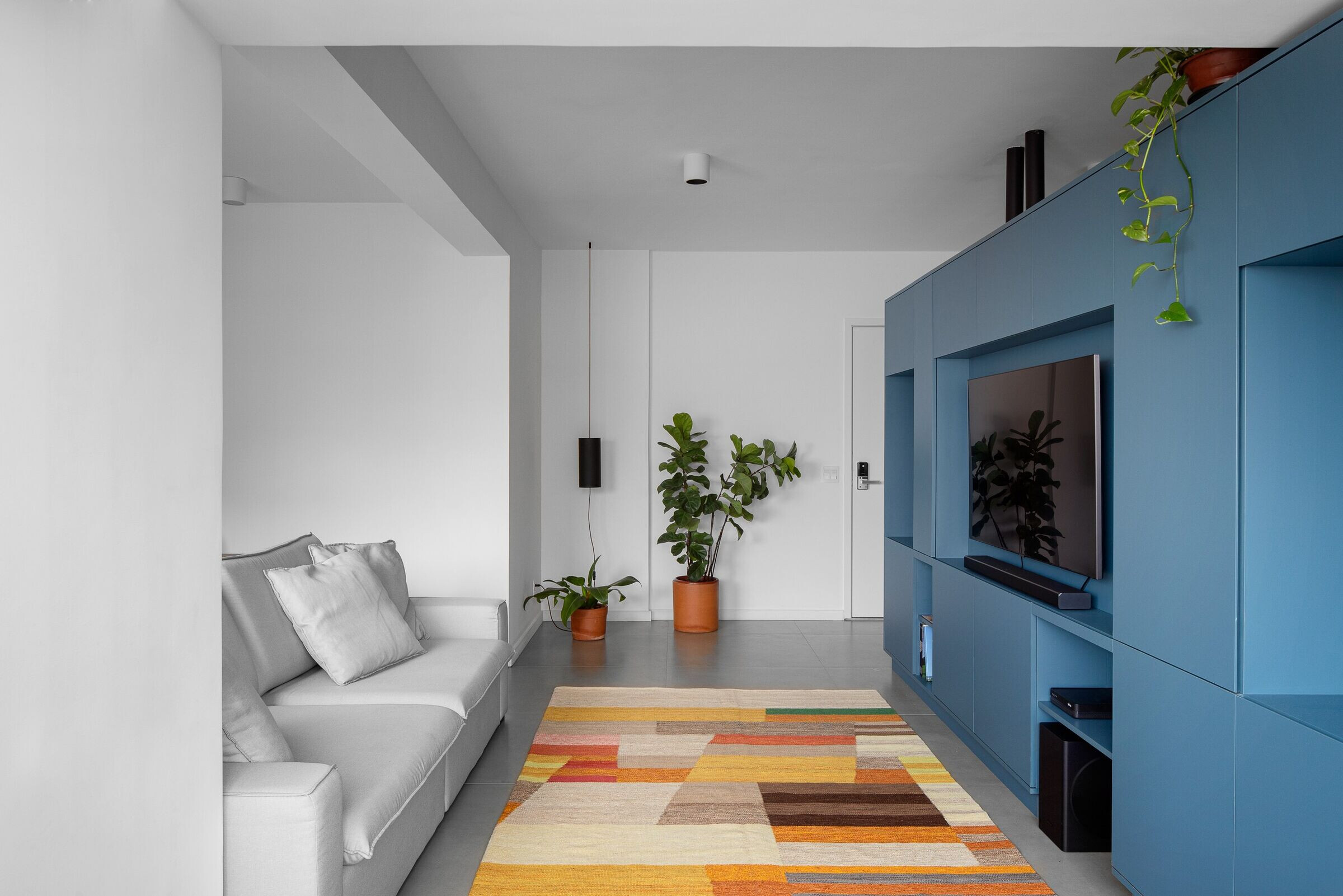 The first conversations showed us that the space should have indirect and warm lights. In addition, environments from the point of view of finishing simple, and furniture arrangement.
Right away, the apartment delivered by the construction company needed some demolitions. The idea was to remove one of the two bedrooms and add a small office fully integrated into the rest of the room. With that, we make the environment wider.
Another wall that we removed was the one that divides the living room and kitchen. Our idea was to keep the two environments separate but in a more subtle way. A long element makes this transition between environments, through blue woodwork of 5 meters in length, which practically "kisses" one of the apartment's ribbands, almost as if levitating in the middle of everything.
The furniture is useful and quite flexible from a usage point of view.
The furniture itself supported this wall so that we could cut the upper section of the drywall between the top of the blue joinery and the ceiling. The entire electrical plumbing was housed in two lead-painted steel tubes.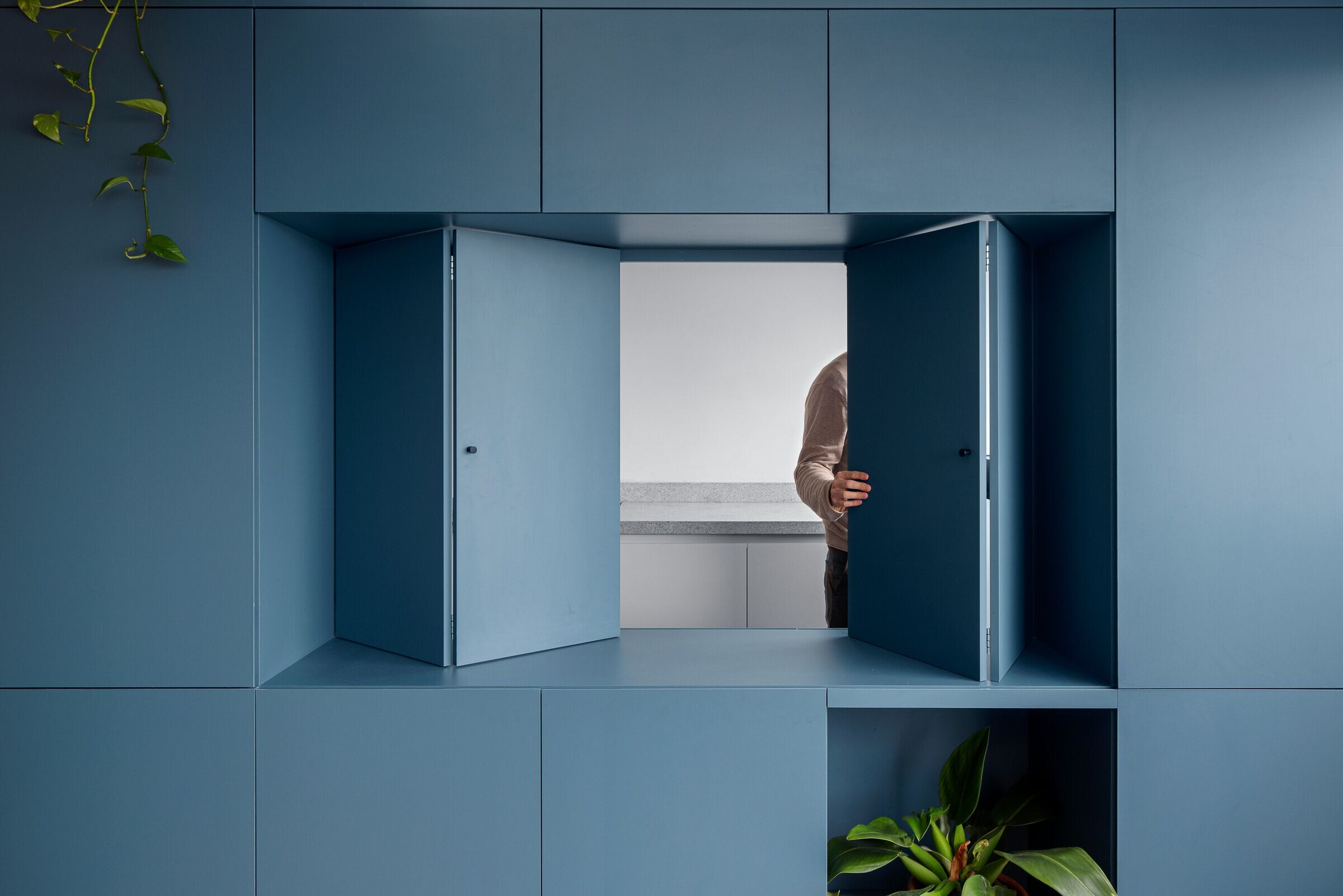 To the side of the living room, we also have the television and some cabinets, shrimp doors that act as a bridge and pass dishes between the dining table and the kitchen and services.
On the kitchen side, we have the space needed for the pantry and utensils in the furniture.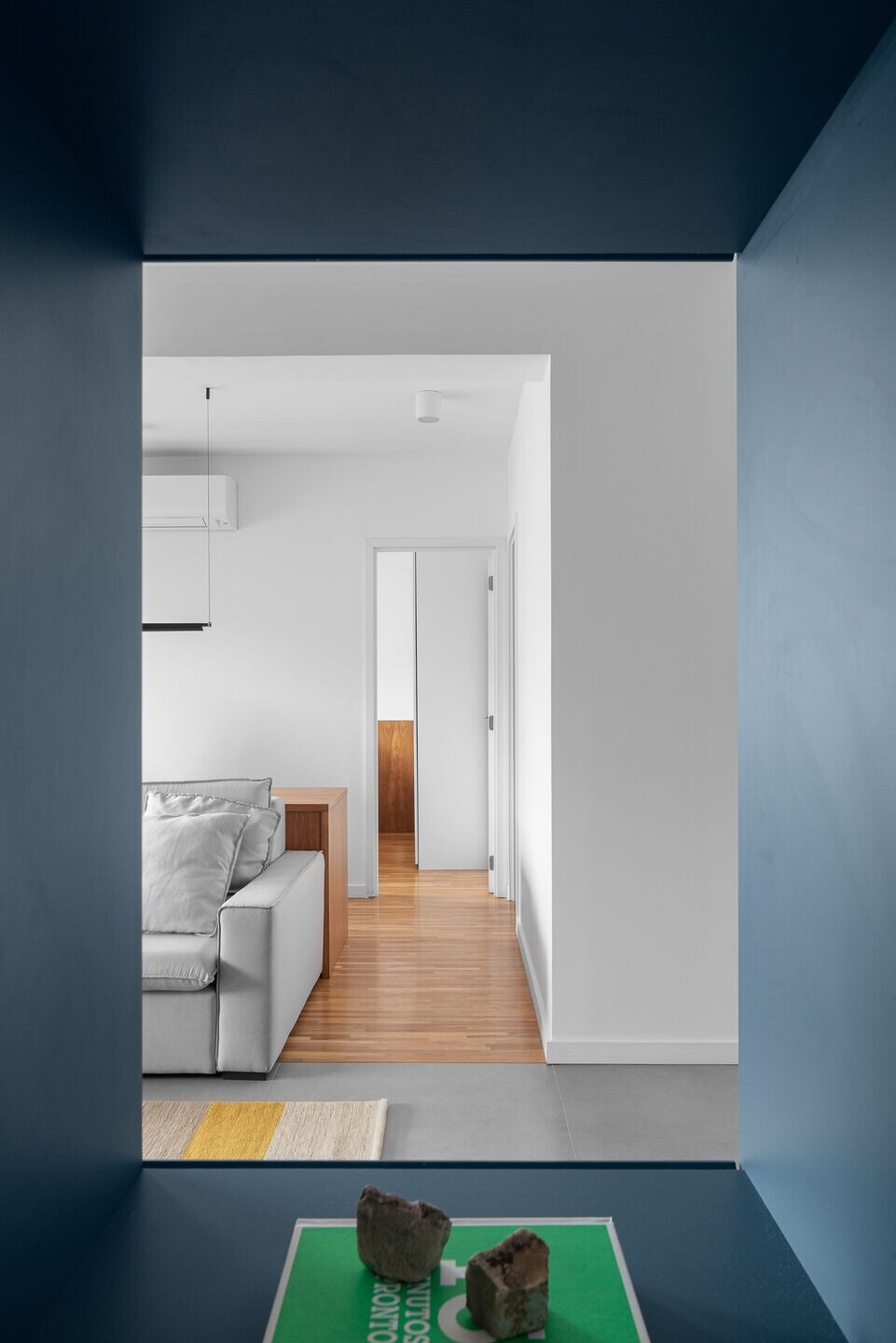 In the intimate areas of the bedroom and bathroom, we have simple colors and tones, with wood (freijó) as the protagonist of these spaces. The bed also has a few drawers that help store blankets and bedding more easily.