"Most of the carbon emissions from buildings are in construction and waste, so how do you design a building that you don't need to tear down? How do you make it flexible? We conceived these apartments as like a chest of drawers with a simple infill façade that could be interchanged over time. We also wanted to create a building with presence that would age gracefully and patina over time."
"It's always exciting to see a masterplan realised. This used to be a run-down station surrounded by an unsafe, high-crime area and we've transformed it into a busy precinct focused on the Upfield Shared User Path and Jewell Station, which are very important bike and transport corridors for Melbourne.
It's not just about us. Neometro is a great boutique developer and BKK, together with MAArchitects and GLAS Landscape, have lots of experience in bringing together myriad state and local government stakeholders, and the diverse community. Navigating a successful masterplan is about advocacy and listening and finding ways to bring everyone's desires and requirements together into a cohesive outcome."
—Simon Knott, Principal BKK Architects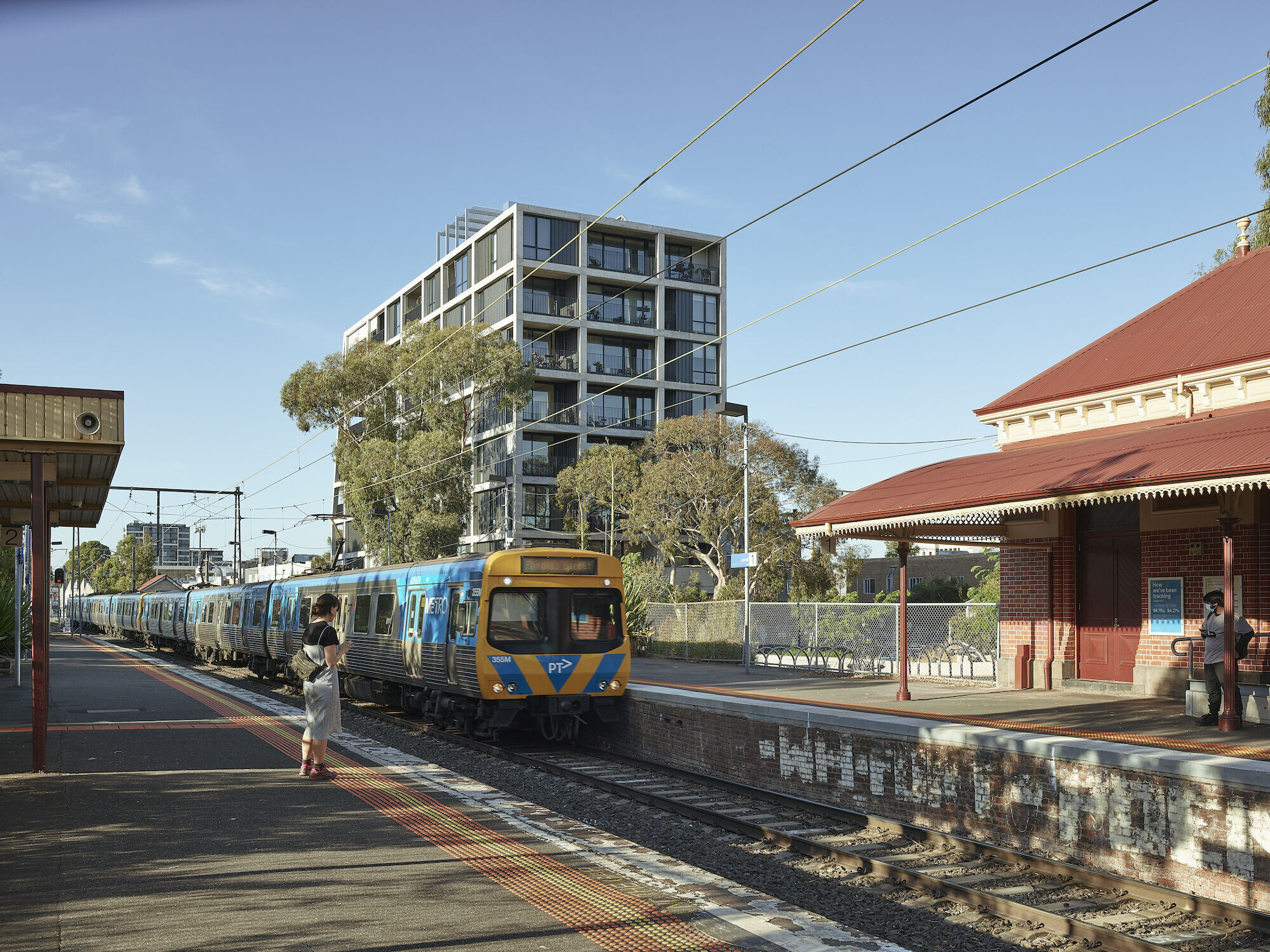 This building is a leading character in an urban transformation story for Brunswick. The site borders Jewell Station, 5 km north of the CBD.
BKK won the project through a design competition in a multidisciplinary team headed by socially-led developer Neometro. We started by masterplanning the strip of land east of the railway line from Union to Barkly Streets. Our goal was to mould its disparate and run-down sections into a Jewell Station mixed-use precinct.
This building realises a major stage of that masterplan.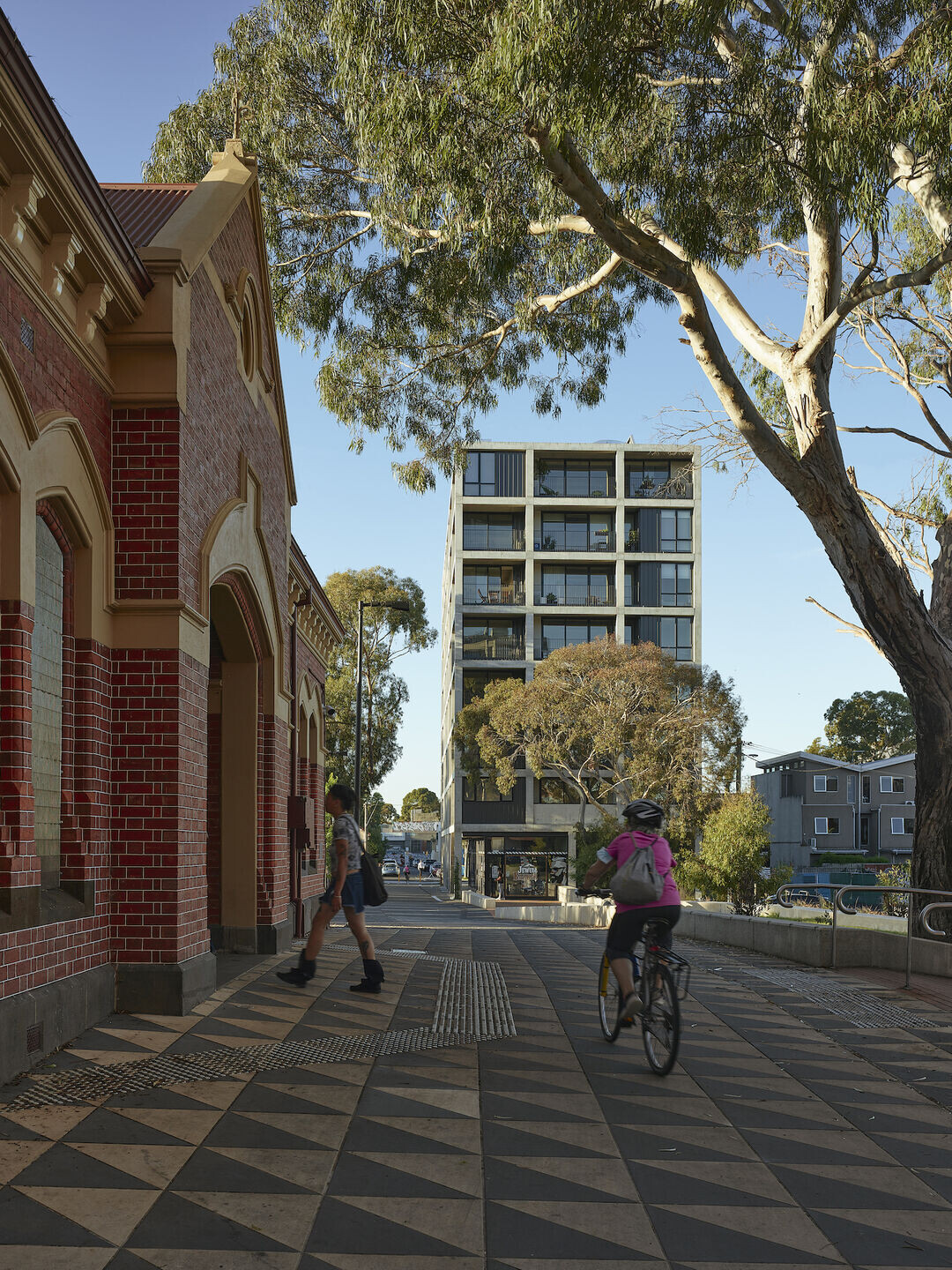 Our architectural attitude was the antithesis of object-led design: this site was not a canvas for a cultural or civic statement. Instead, the building's identity grew from the precinct's characteristics and usages and from our new public realm.
An absolutely defining site feature is the Upfield Shared Path, which cuts through the public realm between the building and the railway line. It's one of Melbourne's busiest cycling routes, with up to 1000 bikes per hour hurtling past at peak times.
The public realm alongside our building improves this section of the path while providing a wide enough thoroughfare for pedestrians. It is full and busy but it's part of the 17 Union Street experience: the building must embrace its surrounds and enhance their amenity, not be a stockade or refuge. A cooperative relationship between building and public space benefits residents and the community alike.
Therefore, the building's boundaries are respectful and implied. The columns (distinctive zigzag and vertical) create a contemporary-styled loggia; a slower indoor/outdoor space buffering the tenancies from the fast-paced bike and train zones. Vines are now ascending the columns from ground level softening the boundary further.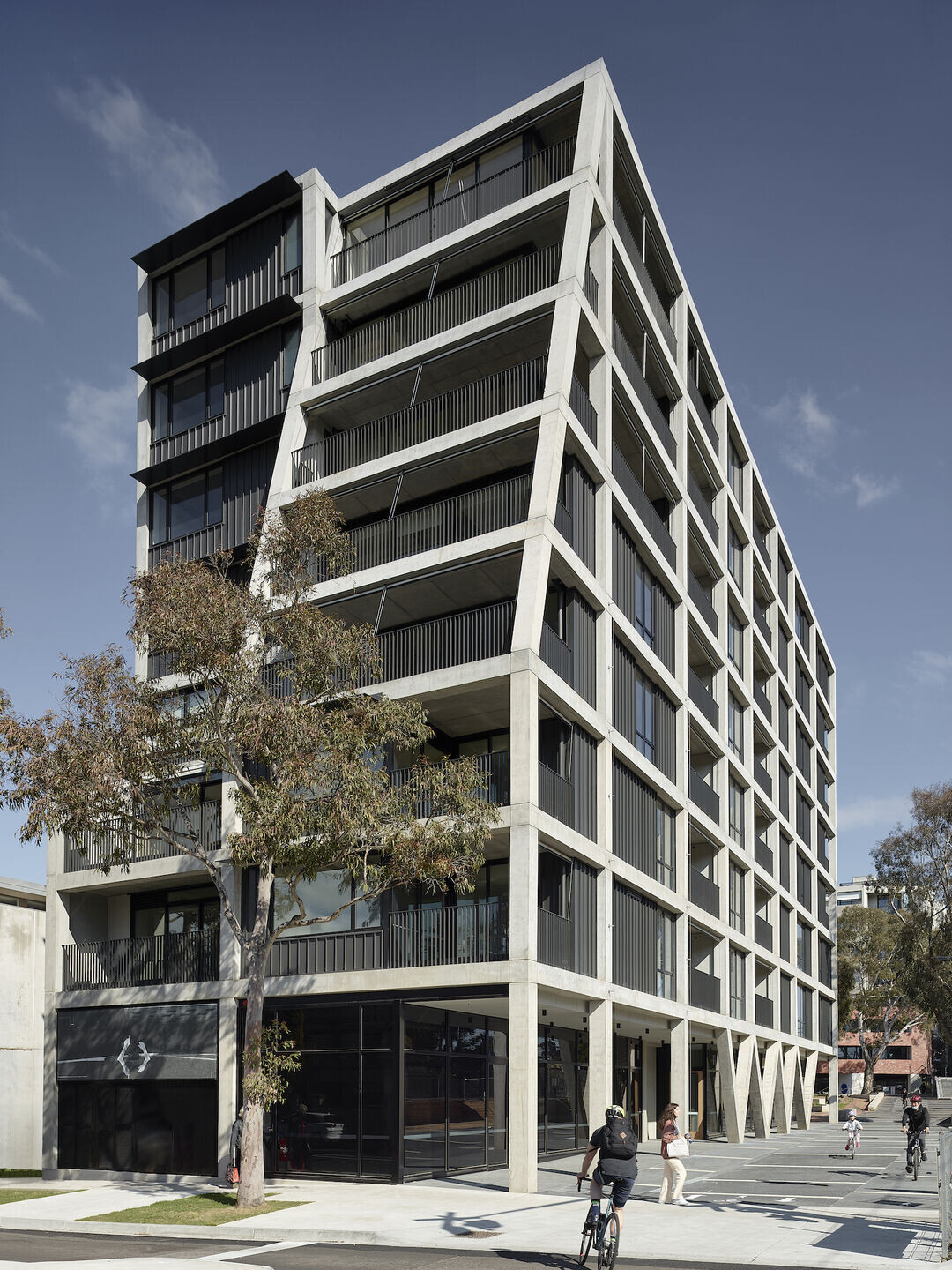 At the building's south end, concrete seating and different-coloured pathways politely demarcate bike territory from pedestrian/residents' space. We upgraded the Shared Path surface and added rumble strips to encourage cyclists to take that zone slowly.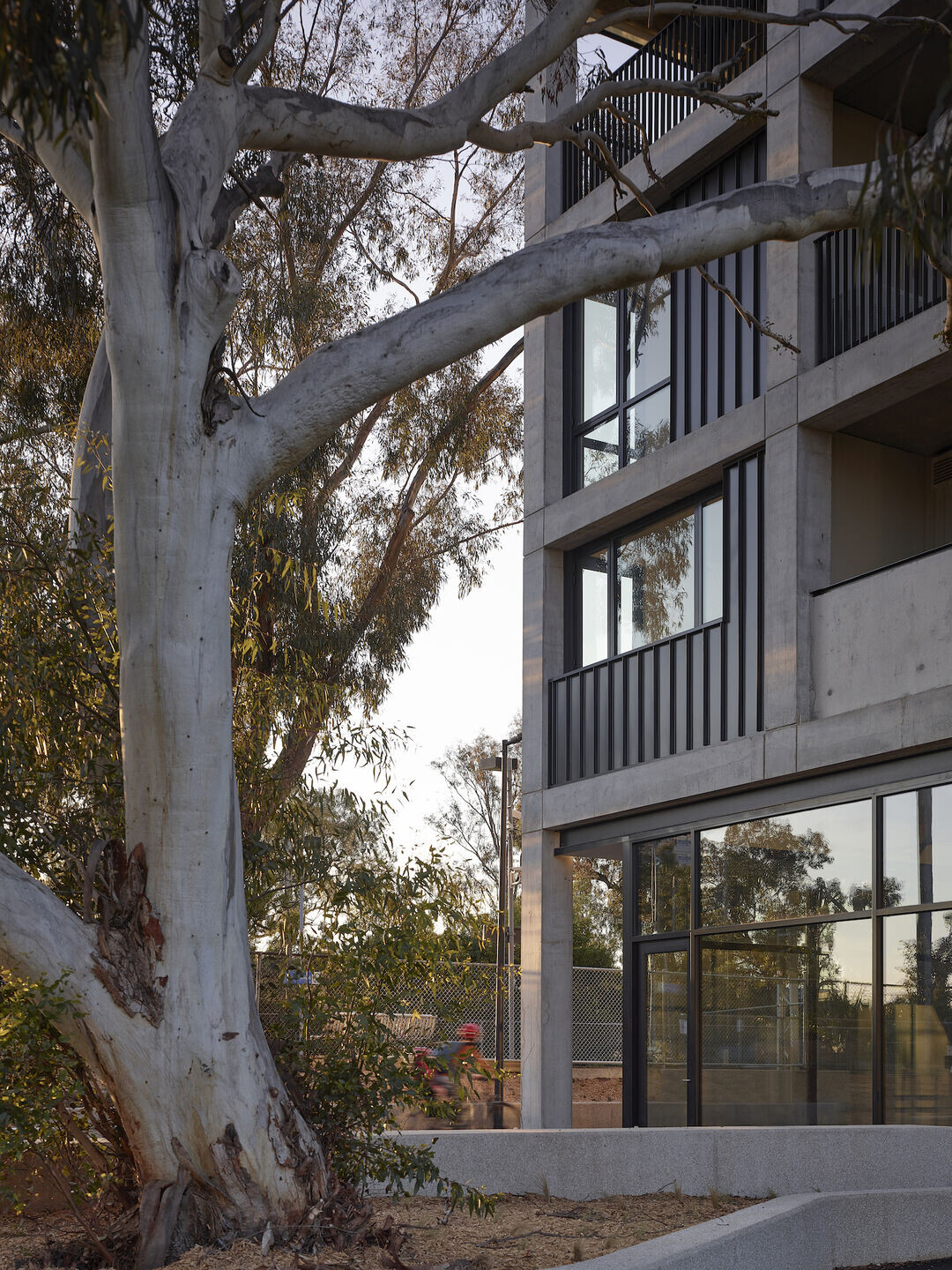 Clare Cousins Architects collaborated on the interiors, designing an apartment interior style guide that we adopted throughout the building. Many in-built details create flexible spaces so residents can use their homes to suit their lifestyles.
The upper-floor views, and especially from the roof garden, are long and spectacular. The railway line and nearby RMIT campus won't be replaced with taller developments and will therefore preserve the views.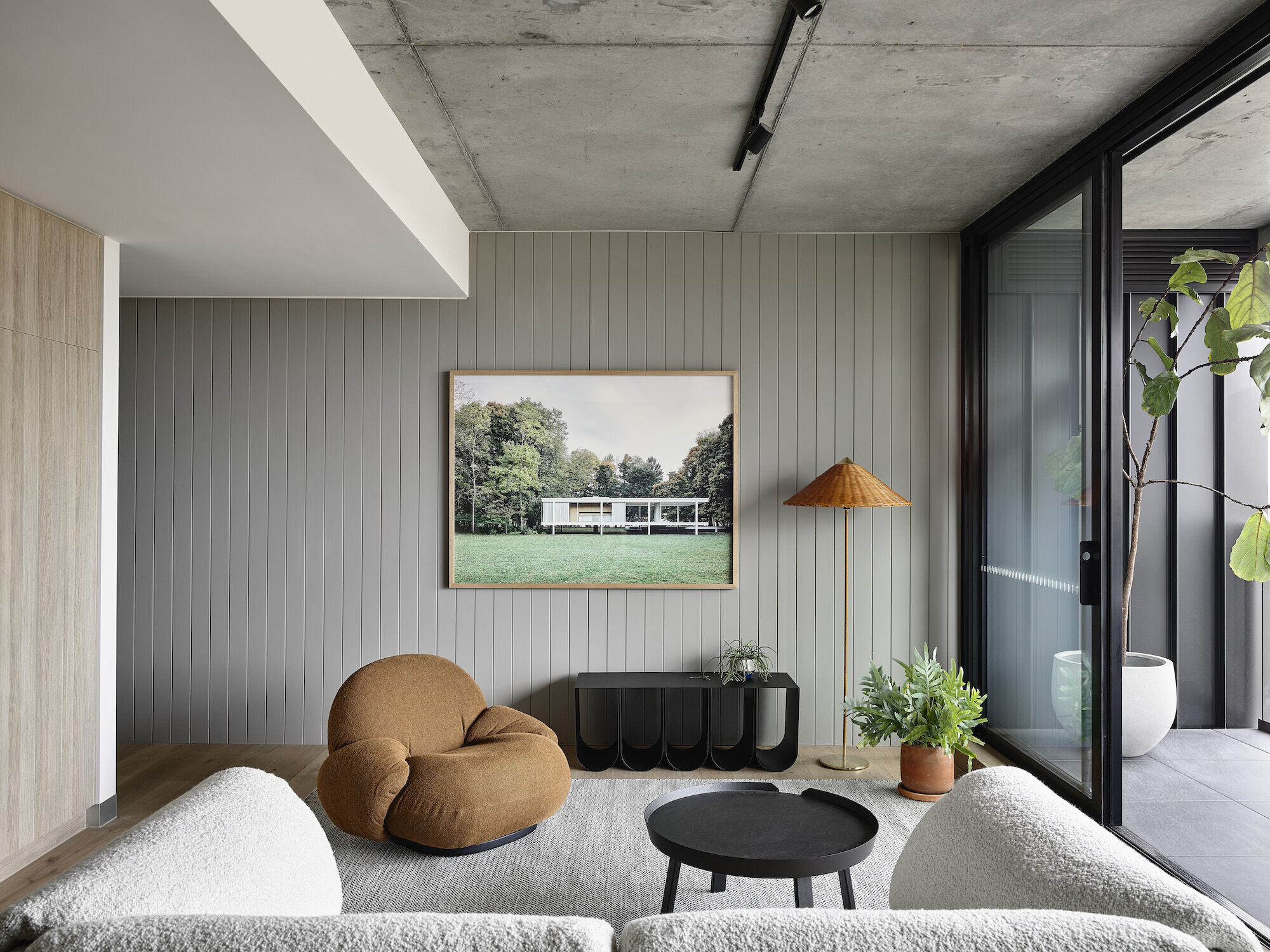 In a significant sustainability move, the entire building is designed for future adaptation. Its frame, a concrete grid, is built to last for many decades, while the apartments and tenancies could easily be replaced. To facilitate this, the primary structural frame is kept prominent and simple. Services are consolidated into accessible ducts at the back of the building, rather than distributed in multiple locations. These future-focused design choices mean the whole façade could be replaced or extended. Items could be fixed to the concrete to reinvent the building multiple times throughout its lifespan.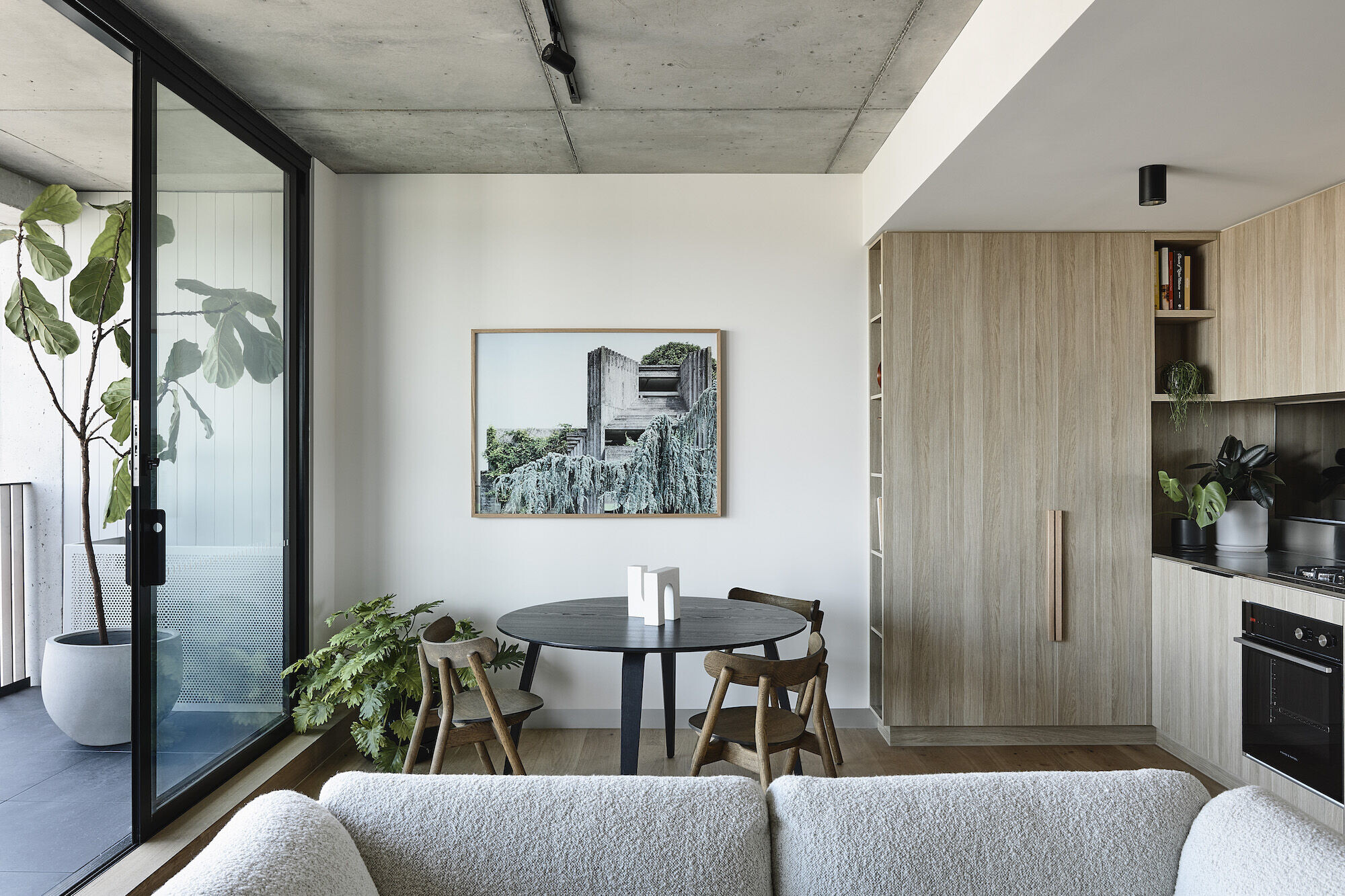 17 Union St is conceived as part of a bold placemaking exercise: a catalyst for transforming a run -down area into a thriving urban village where architecture offers positive hope for the future.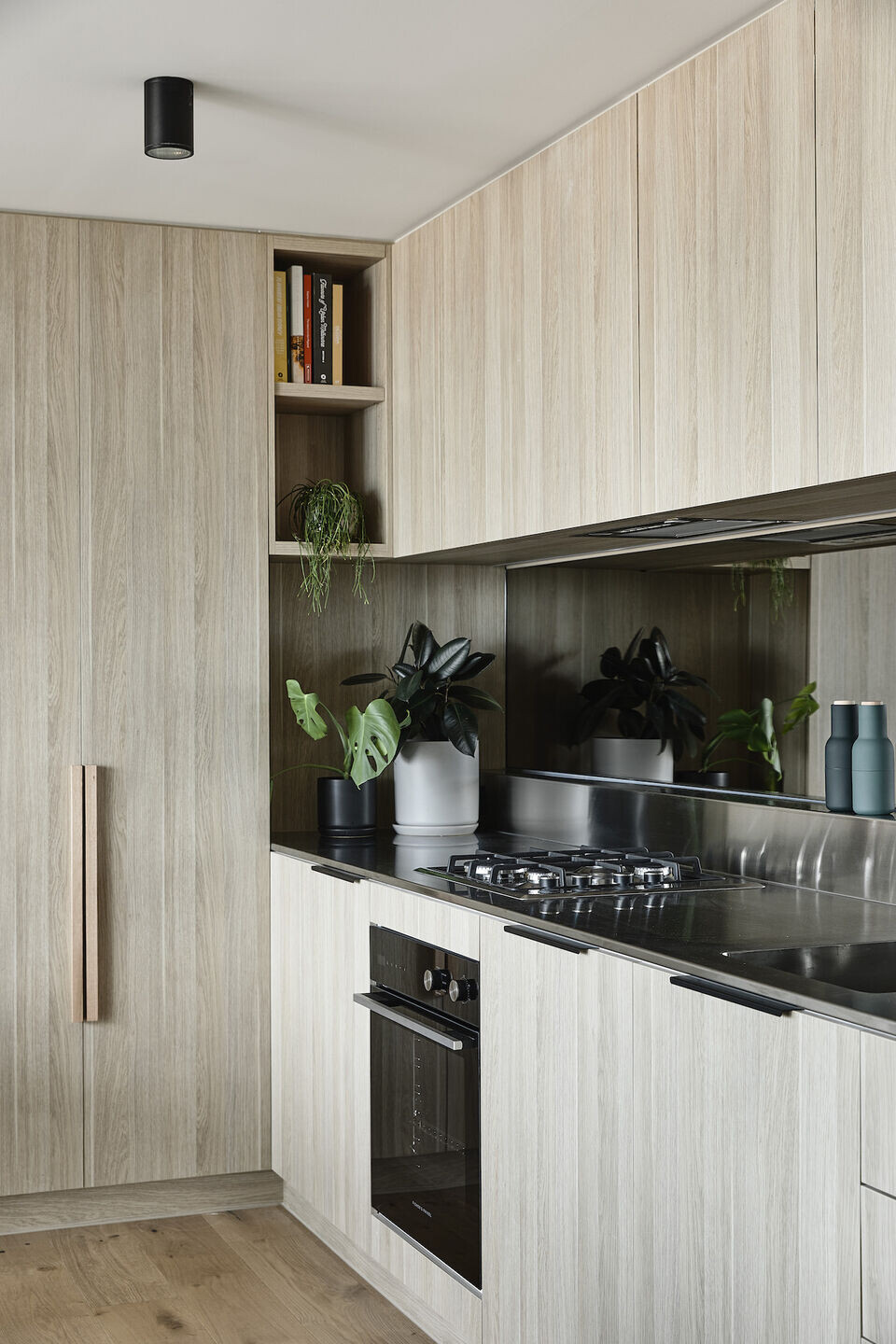 CLIENT PERSPECTIVE
At Neometro we believe that community, liveability, sustainability and longevity are the key qualities that help people live better. BKK, in collaboration with Clare Cousins Architects, cleverly encapsulated each of these core values while responding to Neometro's design legacy, developed over the past 30 years. 17 Union Street includes spacious and well-designed apartments, an emphasis on durable materiality like concrete and stainless steel, a thriving rooftop garden and external corridors that spark interaction. For us, it's often the simple solution that's most beneficial for the resident; natural light, air, nature and space. BKK amplified each of these with great success.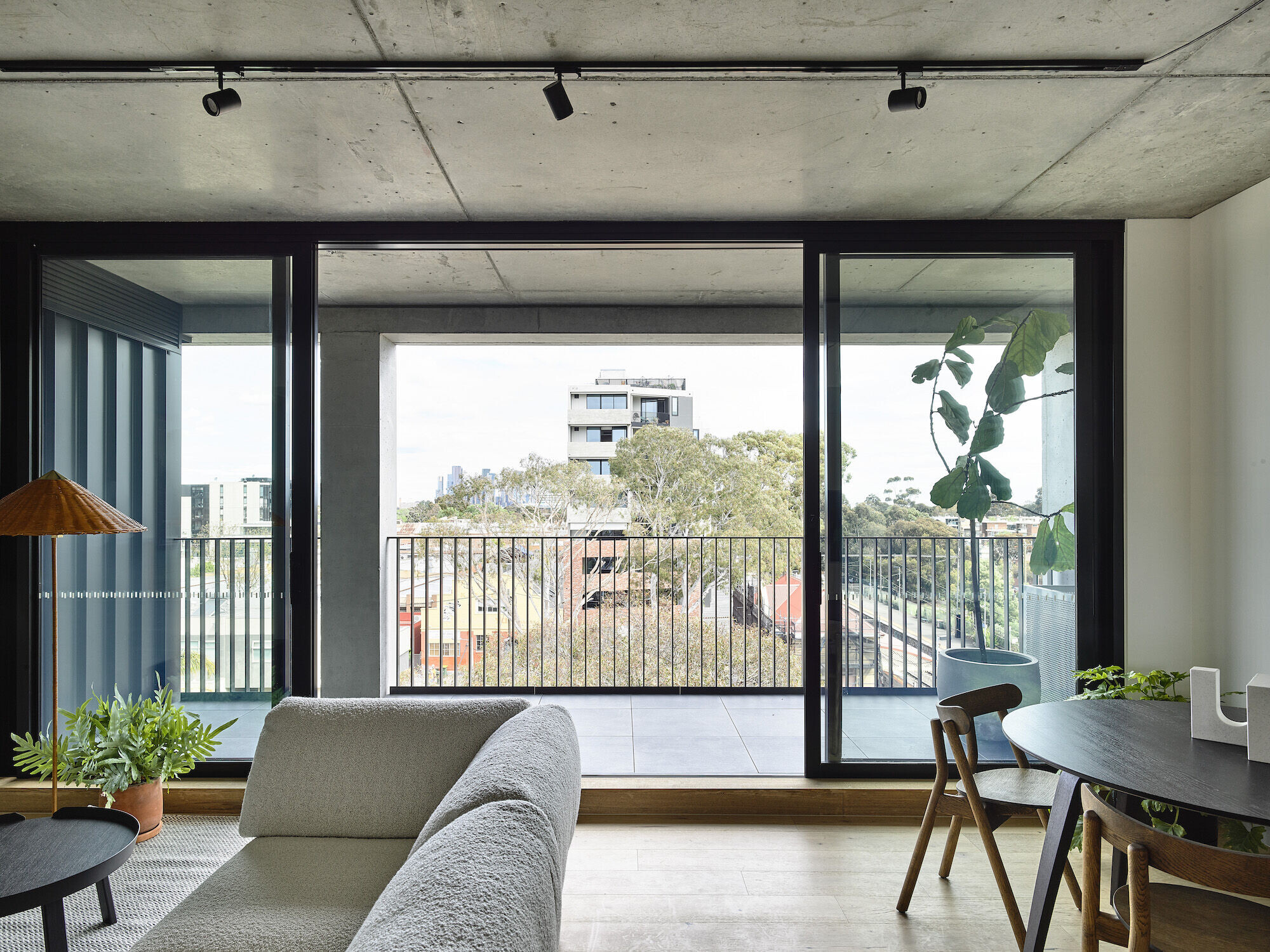 Team:
Client: Neometro
Architects: BKK ARCHITECTS
Apartment Interiors: Clare Cousins
Builder: Manresa Constructions
Photography: Derek Swalwell