The façade of 125 West 25 Street was completely refreshed, including new windows from the ground up. The lower three floors engage the streetfront with floor-to-ceiling glazing that would draw shoppers and passersby into the spaces, an attractive feature to potential retail and multipurpose tenants. Upper‑story windows were replaced from small double-hung units to full-size, warehouse-style casement windows that give the entire building a fresh, contemporary look while considering the building's industrial past. In addition, a new canopy hangs over the entrance, and an inviting lobby welcomes tenants and visitors. The building's 140,000 square feet were modernized across all 12 floors.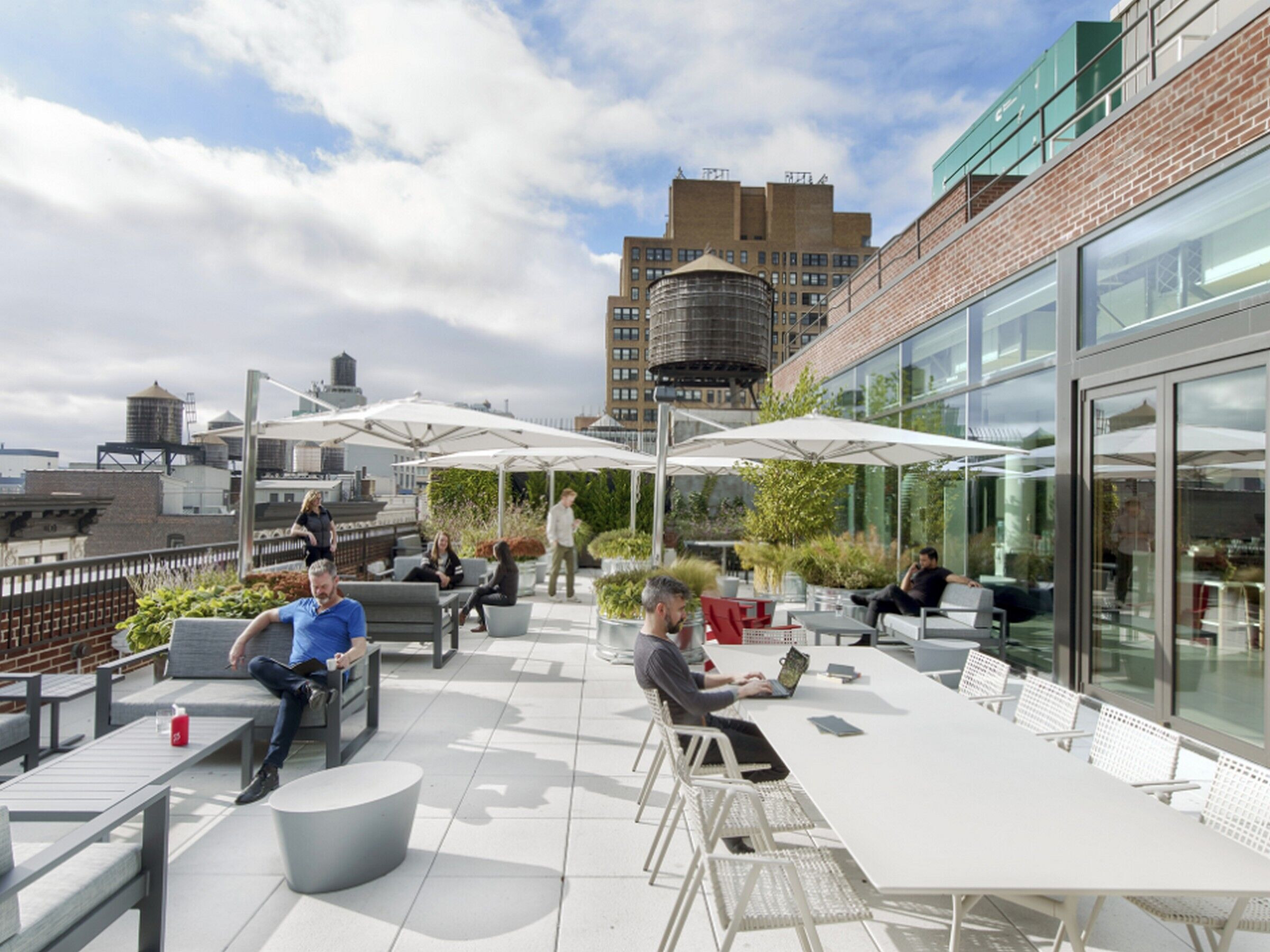 What was the brief?
Repositioning and reconstructing a 12-story building to optimize floor area,including adding a penthouse and filling in former light wells for area construction repurposed from elsewhere.
What were the key challenges?
One of the challenges was that the building was initially a "loft law" Intermediate Multiple Dwelling building. Another challenge was the building structure did not have a discernable lateral bracing system.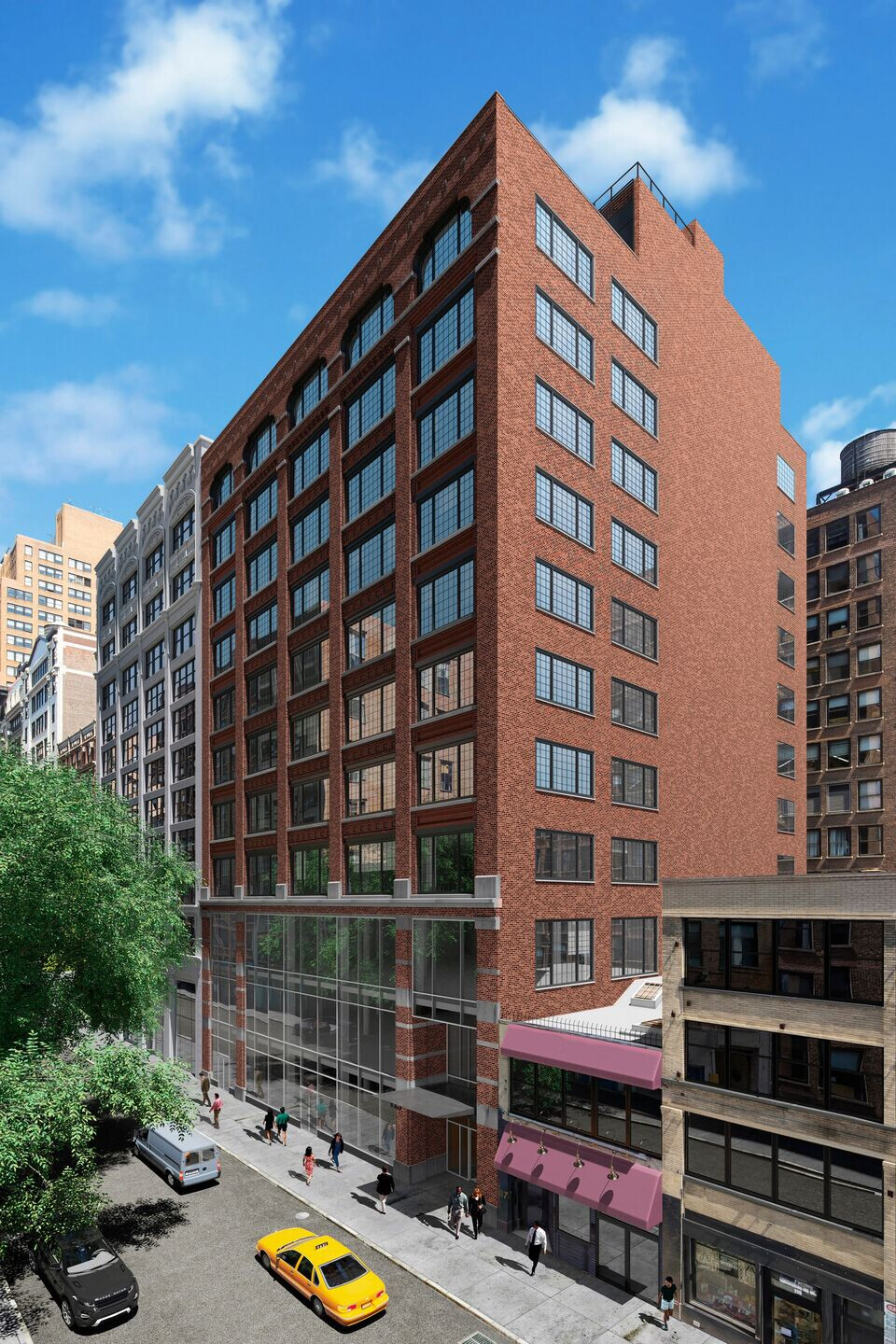 What materials did you choose and why?
Bricks to match the existing brick building
Reinforced concrete to add a lateral bracing system to the building
Energy-efficient glass
Team:
Engineer: Edwards Zuck
Structural Engineer:Hage
Civil Engineer: Bohler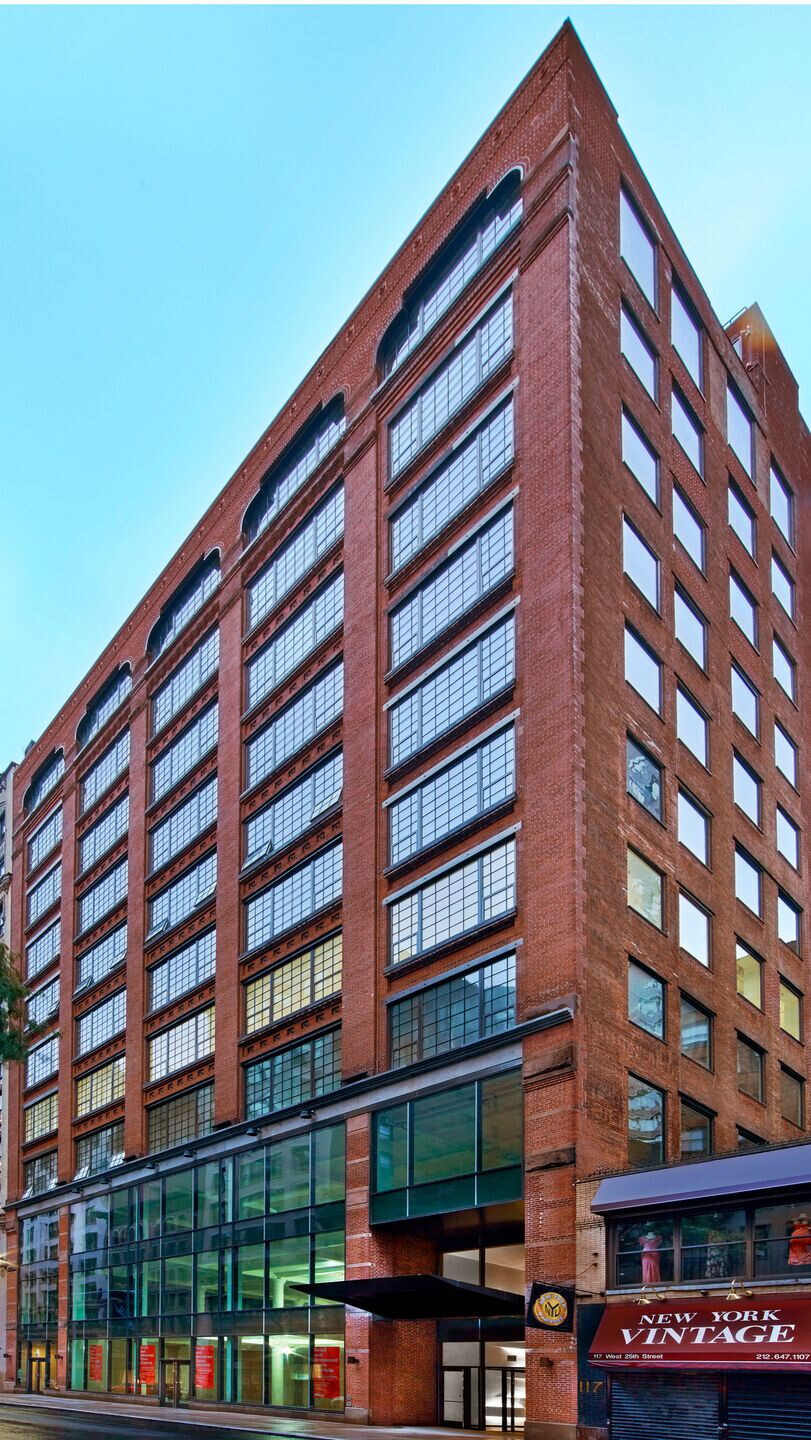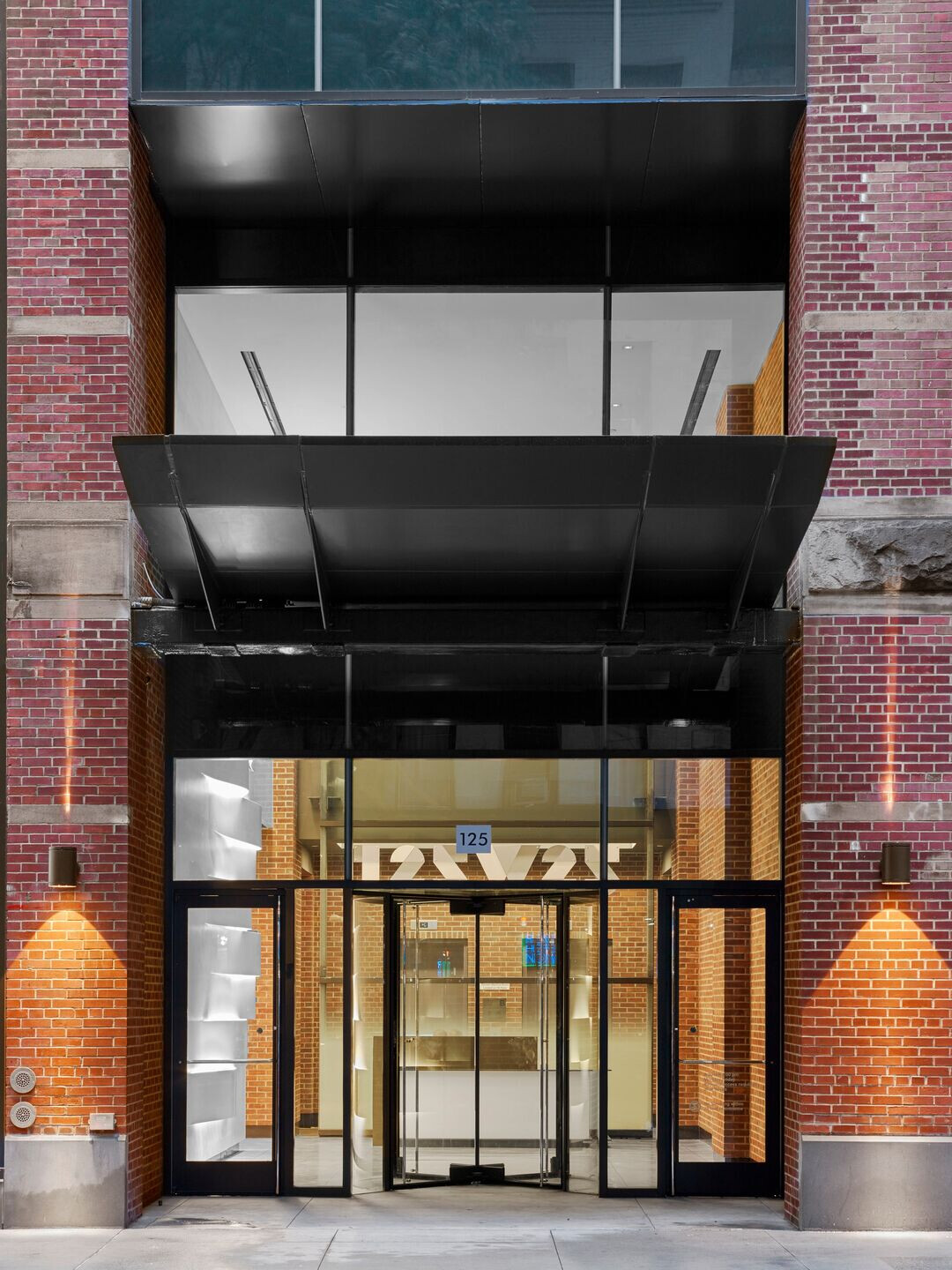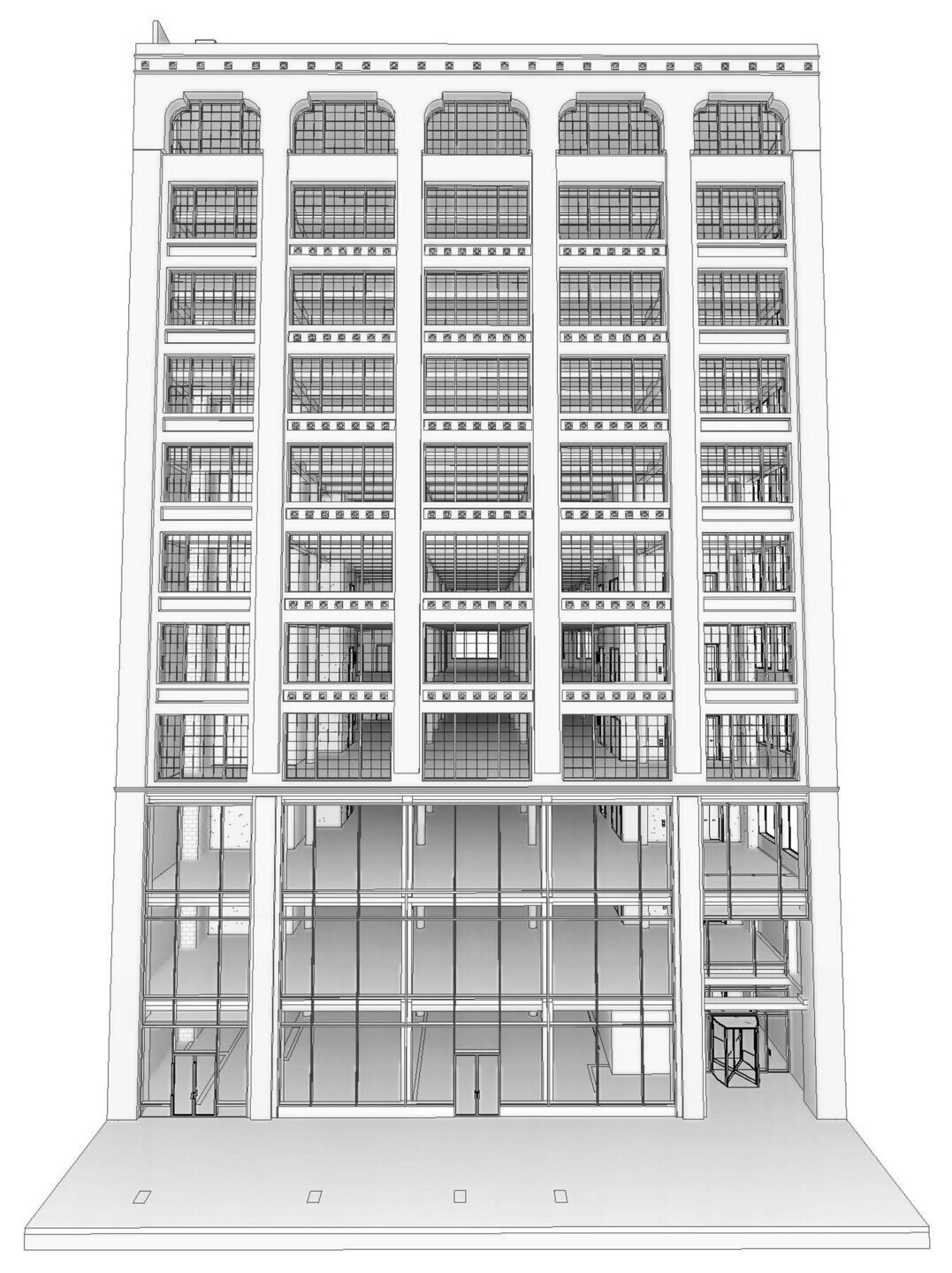 Material Used:
1. Facade cladding: Brick curtain wall and punched windows
2. Flooring: Concrete
3. Windows: Operable double-glazed low windows
4. Roofing: TPO Roofing
5. Interior lighting: LED Lighting
6. Interior furniture: Benching