Clients asked us to make a central island unit in their kitchen. Although the space is narrow and long, they wanted this way of cooking.
We took this constraint of the narrowness and pushed it to its limit. The result is a very long black rectangle of 3.60m long made of granite. There is just enough space on both sides to cook and walk.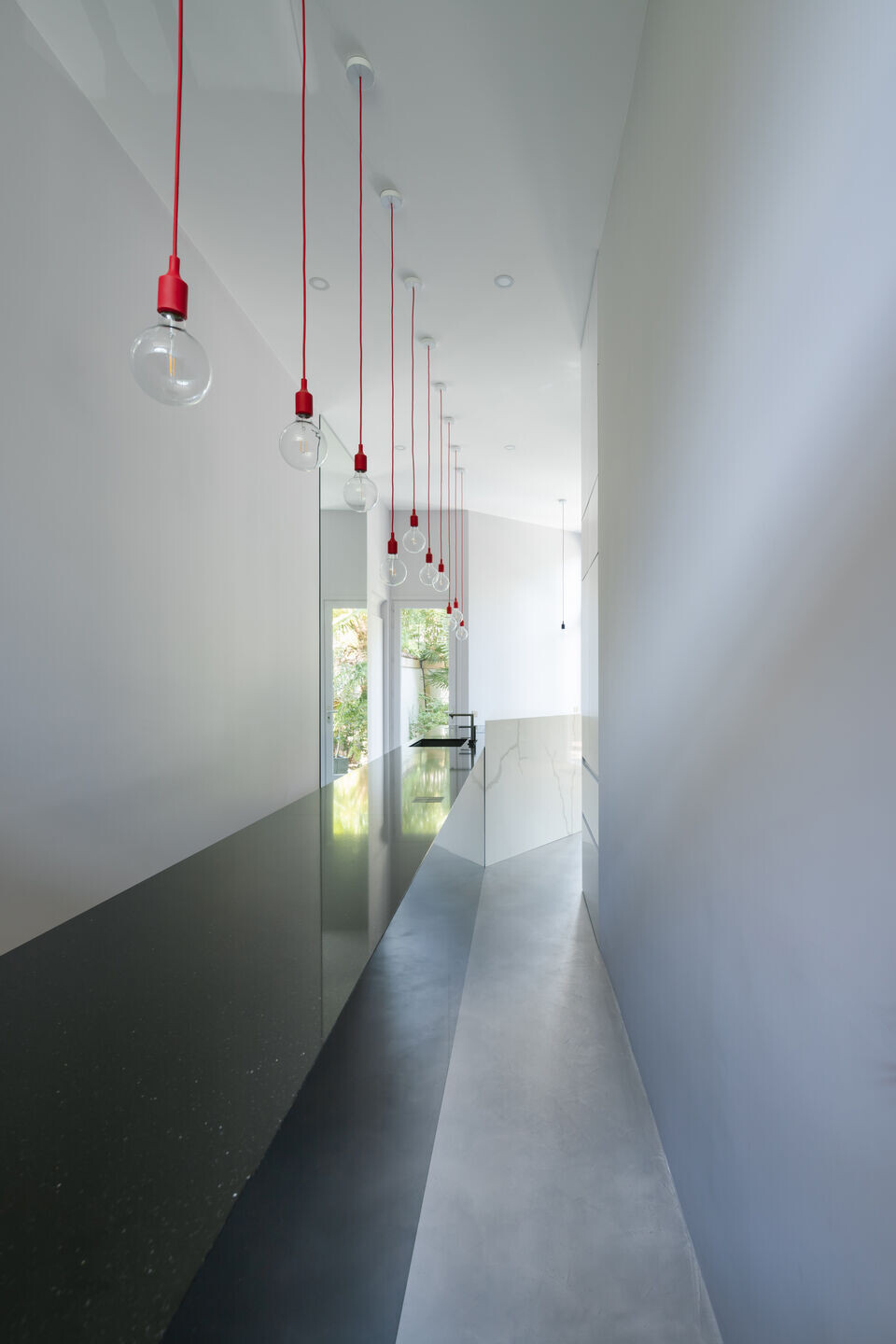 On one hand a wooden storage separates the house's secondary entrance from the kitchen. Light and view on the vegetation come from above this cupboard. The door is hidden and a vine cave is integrated in the middle, as the continuity of the counter top. The technical side of the kitchen is covered with wood doors. All the higher elements as the fridge are hidden in a cupboard placed in the continuity of the wall to disappear.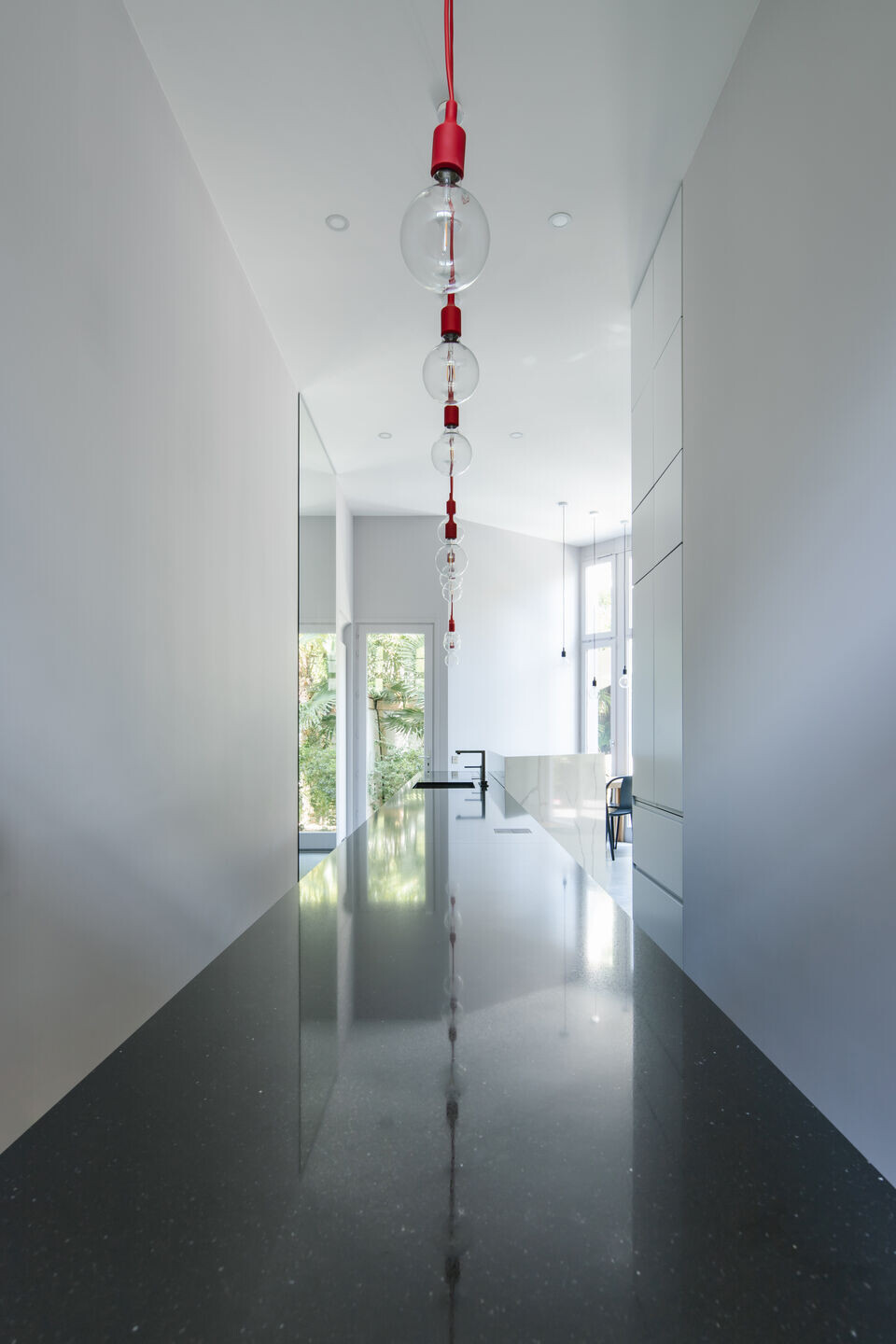 On the other side of the island unit, a white triangular calacatta monolith invites guests to lean on and have an aperitif. From the entrance of the kitchen, this abstract form hides the technical features of the function and acts more like a sculpture.
Red wire lamps create a rhythm in the ceiling and lowers the great height of the space.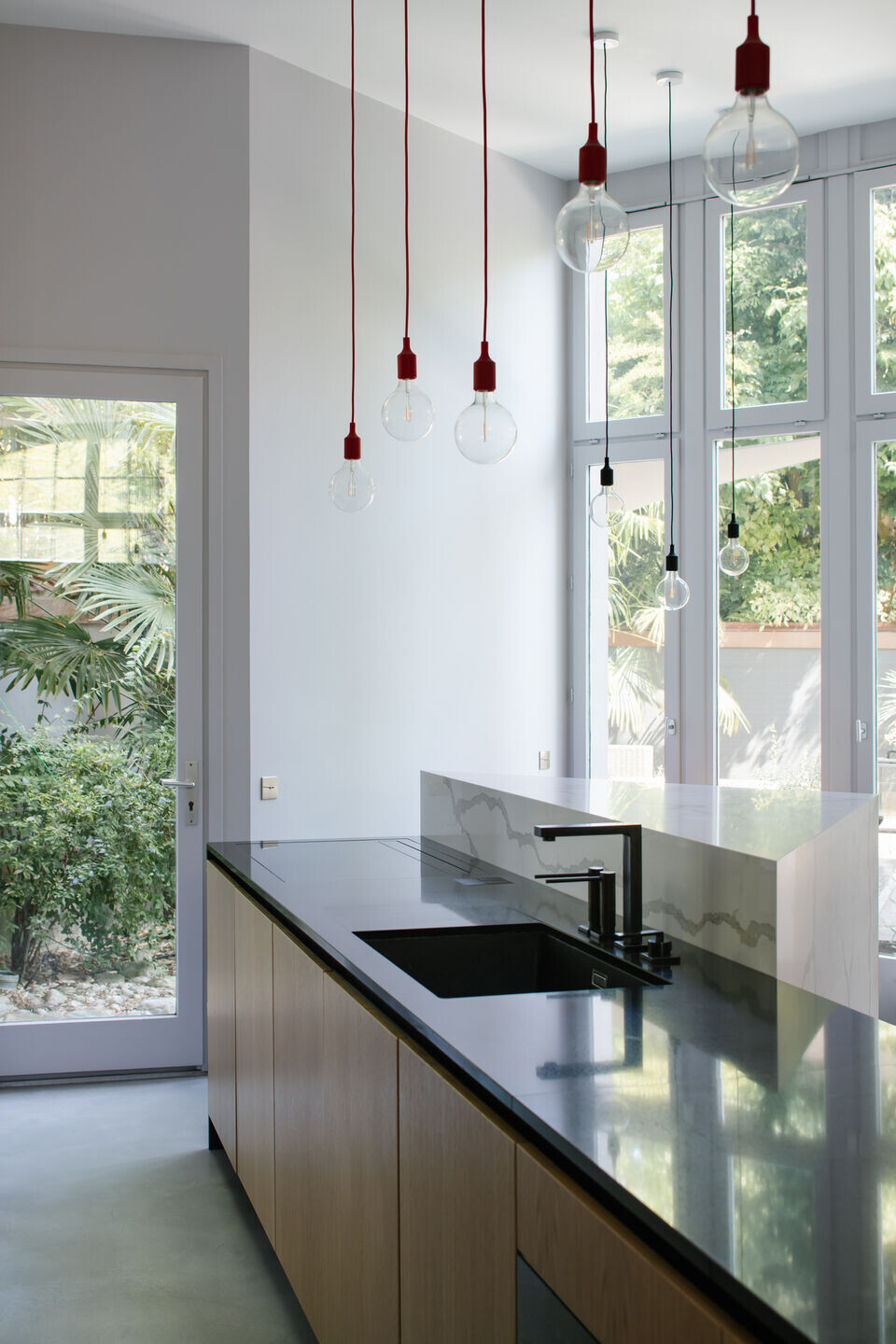 A huge mirror from floor to ceiling add more reflection to these yet very reflective materials. With the natural light coming from both side and the reflections, we have a feeling of ethereal despite the heaviness of the blocks.
The project plays with the abstraction of the details, the truth of the materials, the strong geometry and the reflects.