Built on a triangular-shaped piece of land in an existing educational campus in Gokak, Shreyas Patil Architects design the new Sanskruti pre-primary school as a delightful manifestation of colourful volumes and blurred edges.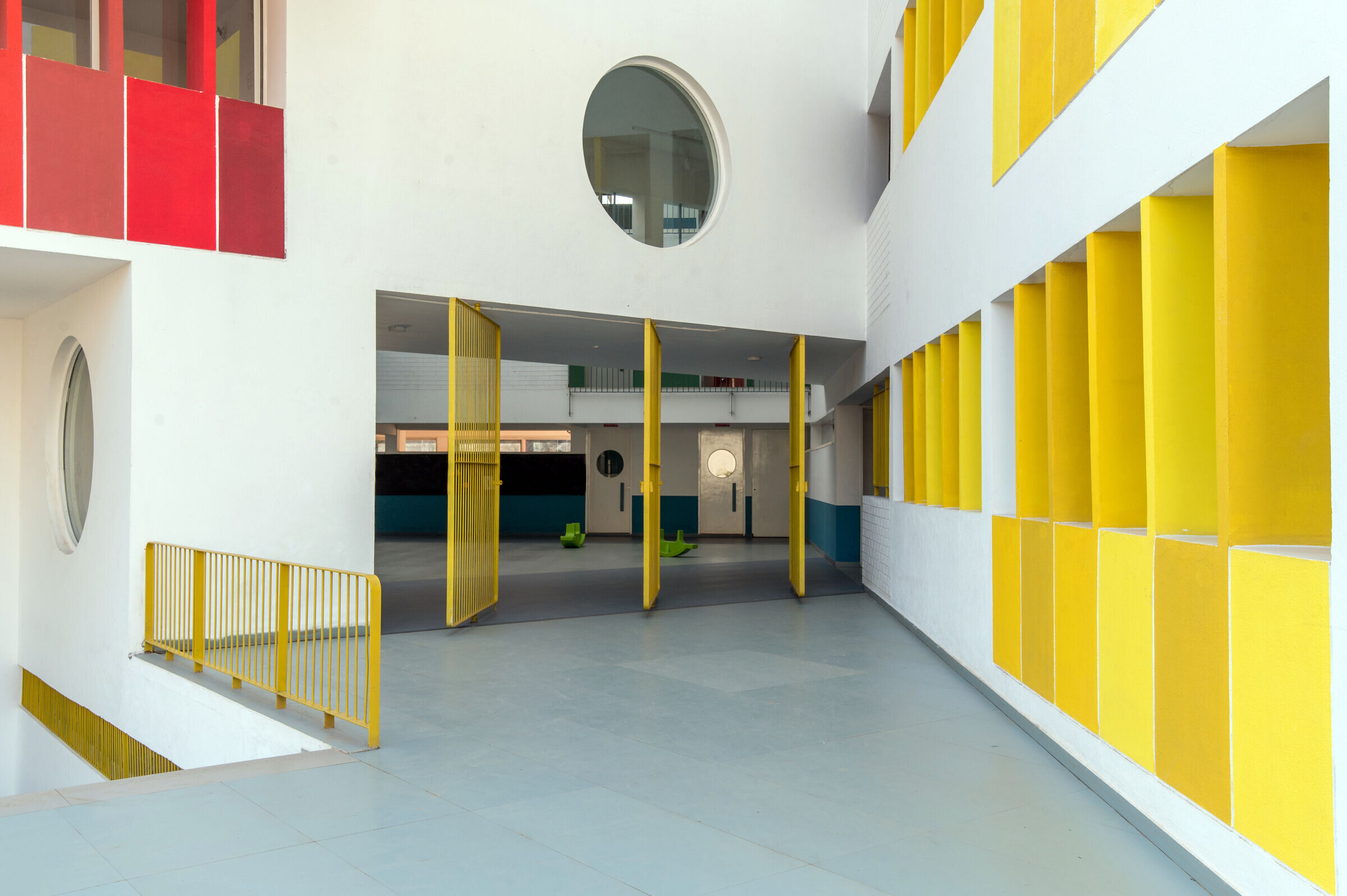 Consciously planned, keeping in mind the warm climate of Gokak, the school sits on the northeast part of the site such that the classroom openings are prevented from the southern glare while the ancillary functions like corridors, staircases, activity areas and admin rooms face the south, serving as a buffer between the learning spaces and the vehicular road.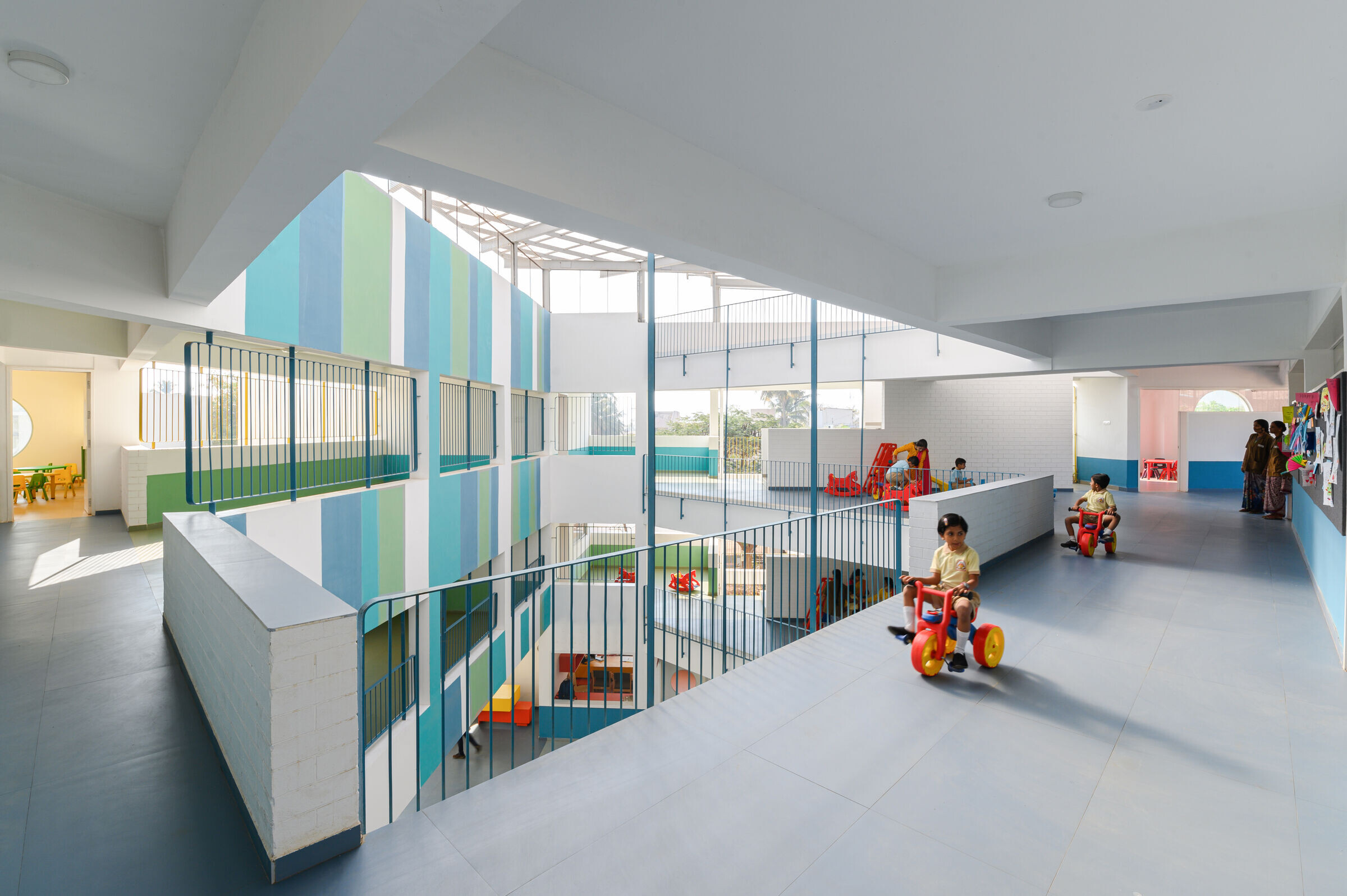 The harmonious composition of the blocks creates a definitive and imposing architectural volume. The juxtaposition of these spaces forms a triple-height courtyard resulting in a stack effect, minimizing the need for artificial ventilation and cooling.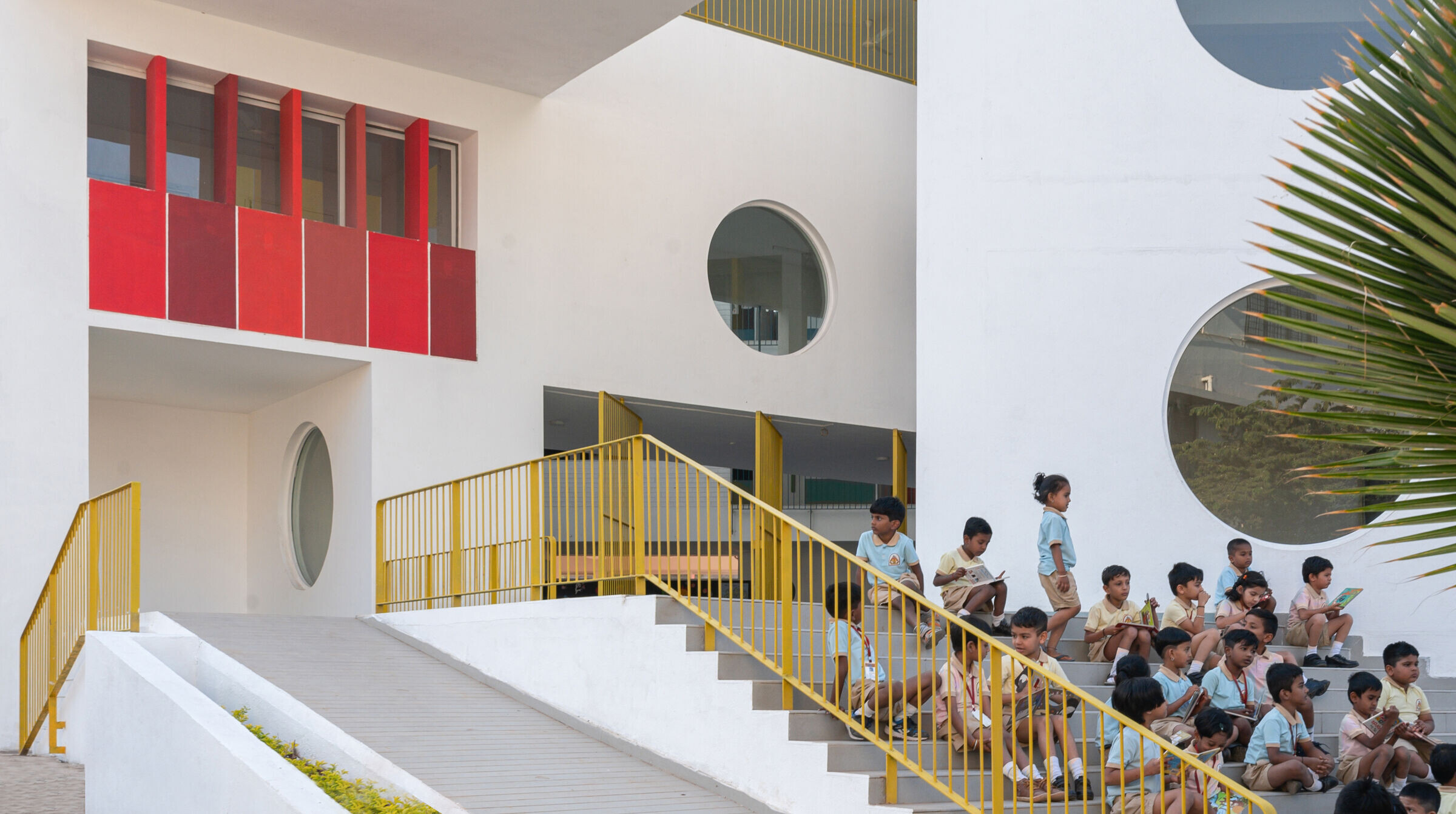 The main entrance to the school is accessed from the east side via a set of stairs shaped by the site's natural contours that also double as an open-air theatre facing the playground. Vibrant brise soleil, circular windows and playful elements reflect the innocence and enthusiasm of childhood.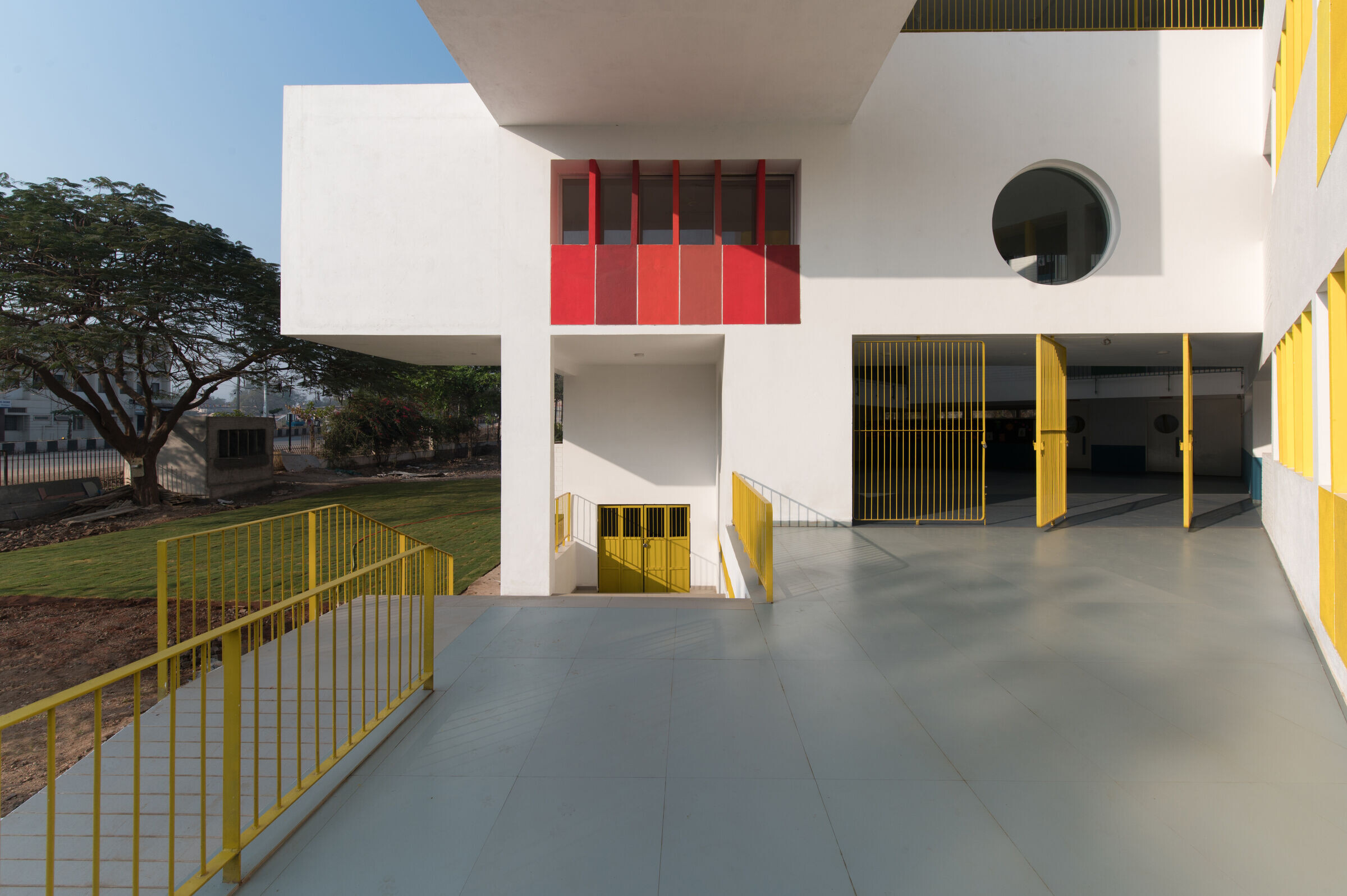 Therefore, the thoughtful orchestration of staircases, courtyards, corridors, classrooms and double-height spaces foster a sense of exploration and animate the architectural language of dynamism, spatial cohesion, openness and harmony.