Located in the countryside of downtown Brazil, Serrana House designed by Studio Coplanar is a 30-year-old small house that had remained unused for ten years until the owners decided to renovate it into a holiday retreat. Built on the highest point of the terrain, the house offered the opportunity to integrate nature and frame views of the serene surroundings.
The old house was cramped and lacked natural light and ventilation. To overcome this, the internal layout was modified and spaces towards the rear end were opened into small, private courtyards. These courtyards not just provided cross ventilation and light but also made the rooms feel more spacious and open.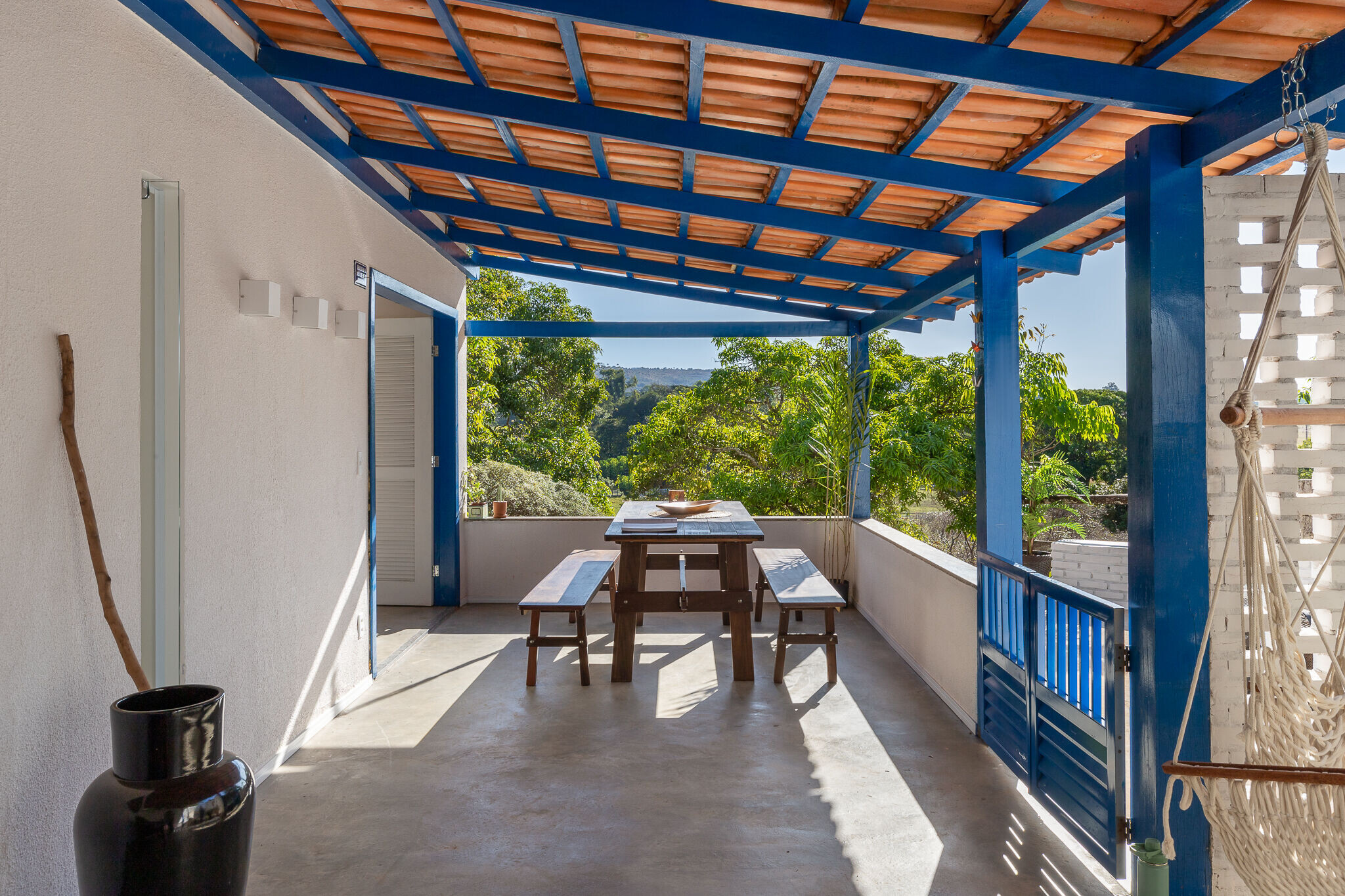 The entrance is through a porch – a typical feature of a traditional Brazilian house that serves as an extended living room. To optimize space without altering the existing roof, an incurved alternating brick wall was designed to form a relaxing space with a garden and a hammock.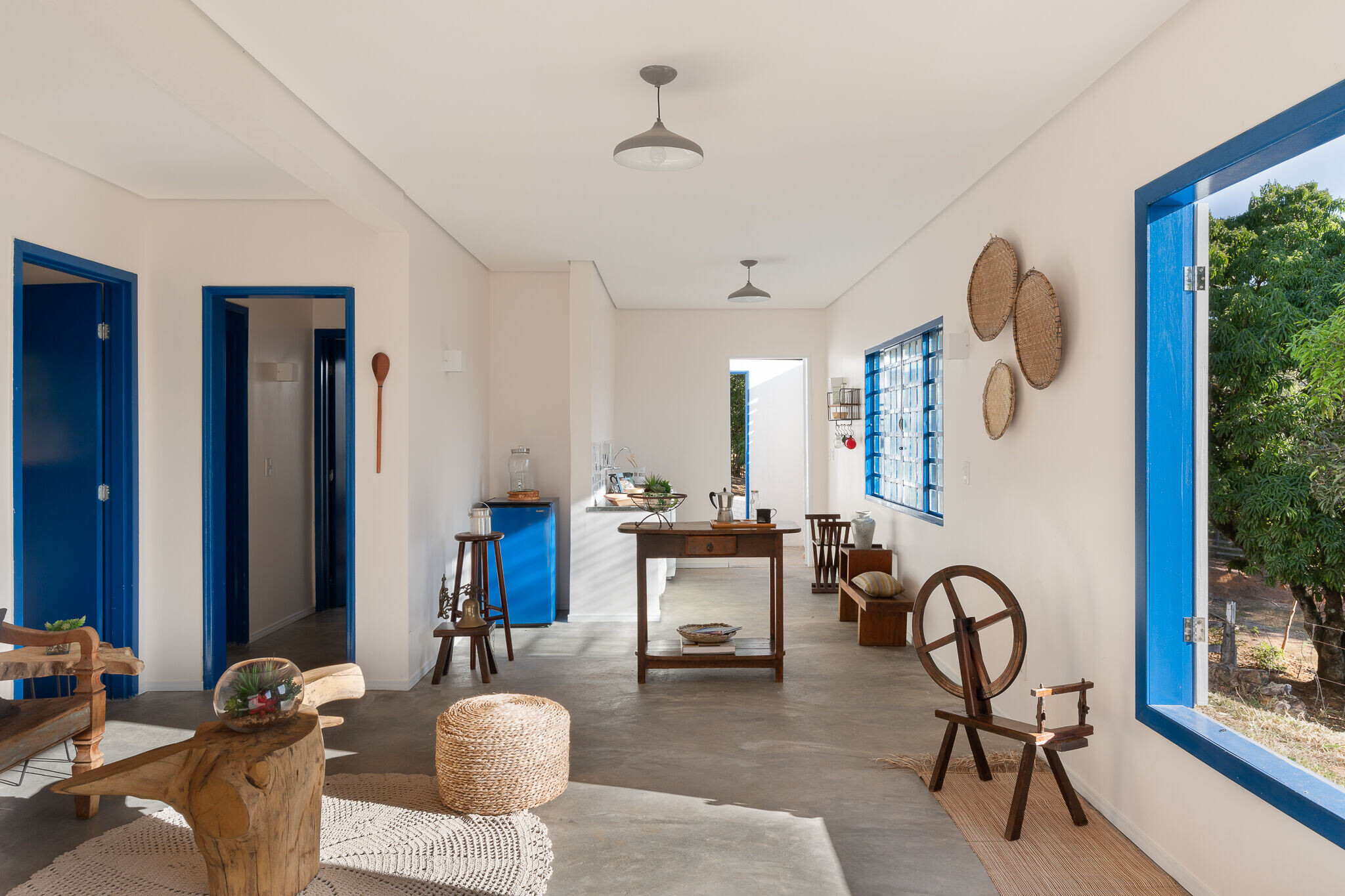 The porch, living room and kitchen were combined linearly along the west façade, resulting in a larger and more prominent social space. The most encaptivating feature of this room is the blue framed low sill window that frames beautiful views of the 'cerrado' landscape and horizon.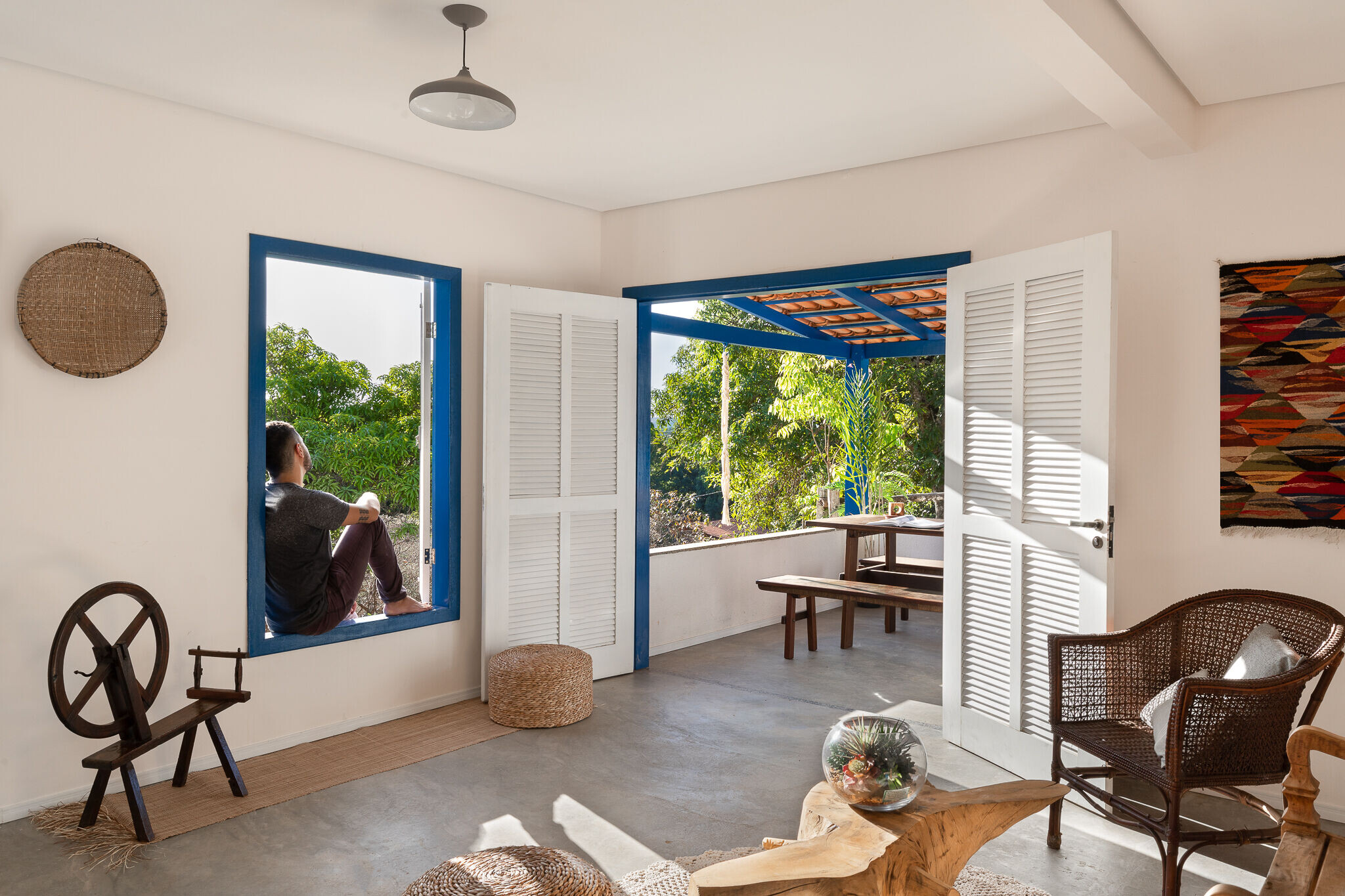 Taking inspiration from a traditional Brazilian house, the structure of the porch roof, windows and doors were painted in a vibrant blue hue. Adorned in textures of white stucco, azure, concrete and wood, the project is a humble example of a rustic abode amidst nature.