In light of challenges resulting from the unprecedented rate of technological advancement, increasing social and economic disparities, dangers from natural disasters, and most recently, the global pandemic, the 'Sufficiency Economic Philosophy' elaborated by His Majesty King Bhumibol Adulyadej of Thailand in 1974 has gained recognition as an inclusive and sustainable growth model.
The PANNAR Sufficiency Economic and Agriculture Learning Centre by Vin Varavarn Architects was established to provide the Thai people with an inspiring example of the King's Sufficiency Economic Philosophy. Located on 14 acres of land in the Nakhon-Ratchasima area, the project sees the transformation of the once arid and rocky site into a rich tapestry of rice fields, reservoirs, vegetable gardens, orchards and pastures for animal farming.
At the centre of the vast agricultural fields, the Activity Pavilion offers a large and flexible open space with an abundance of natural light and ventilation. Designed to accommodate up to 100 people, the two-storey pavilion includes a lobby (reception), rooms for seminars and workshops, a large canteen, and a kitchen at ground level. The second floor includes offices and staff meeting spaces, a control room, and facilities for resource and personnel training.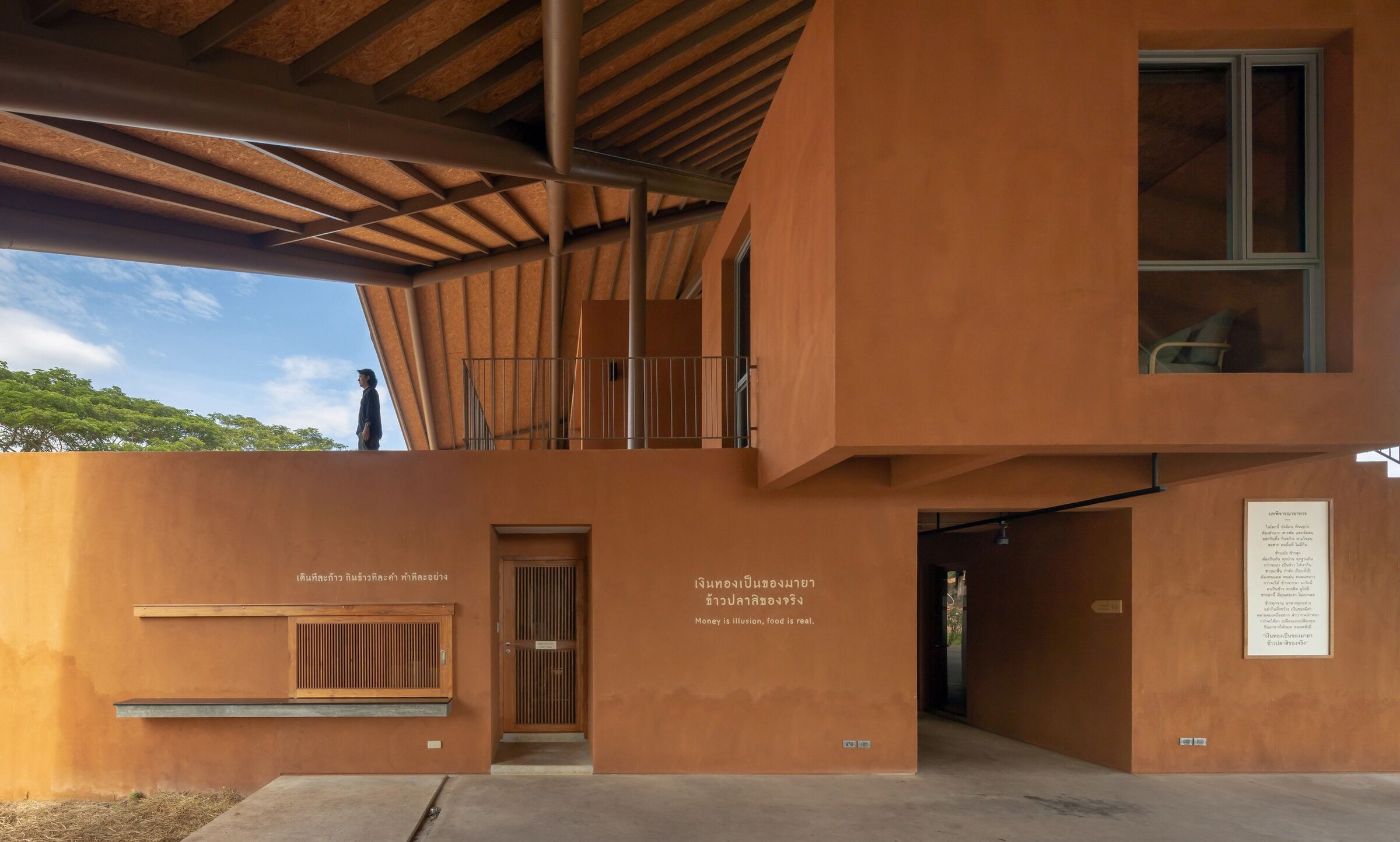 A central discussion in the development of the project was the feasibility of traditional rural dwellings including bamboo huts and temporary shacks. After conversations with various stakeholders, the architects were able to demonstrate that local craftsmanship and local materials can be utilised to create modern and attractive designs that respond to current needs while achieving durability and harmony with the surrounding environment.
The building thus includes naturally coloured earthen walls and an abundance of local materials. The expansive roof is made from locally grown bamboo and collects rainwater that flows to small canals surrounding the building. The canal water is subsequently redirected to irrigate other areas of the property before reaching a natural reservoir for usage during the drought season.