Year: 2021
Area: 45 sqm
Location: Chisinau, Republic of Moldova
Team: Alexandrin Buraga, Marco Ballerini, Vlad Ștepu, Victoria Pleșca, Cristina Cortac
Interior Design Concept: AB + Partners
Photo: Oleg Bajura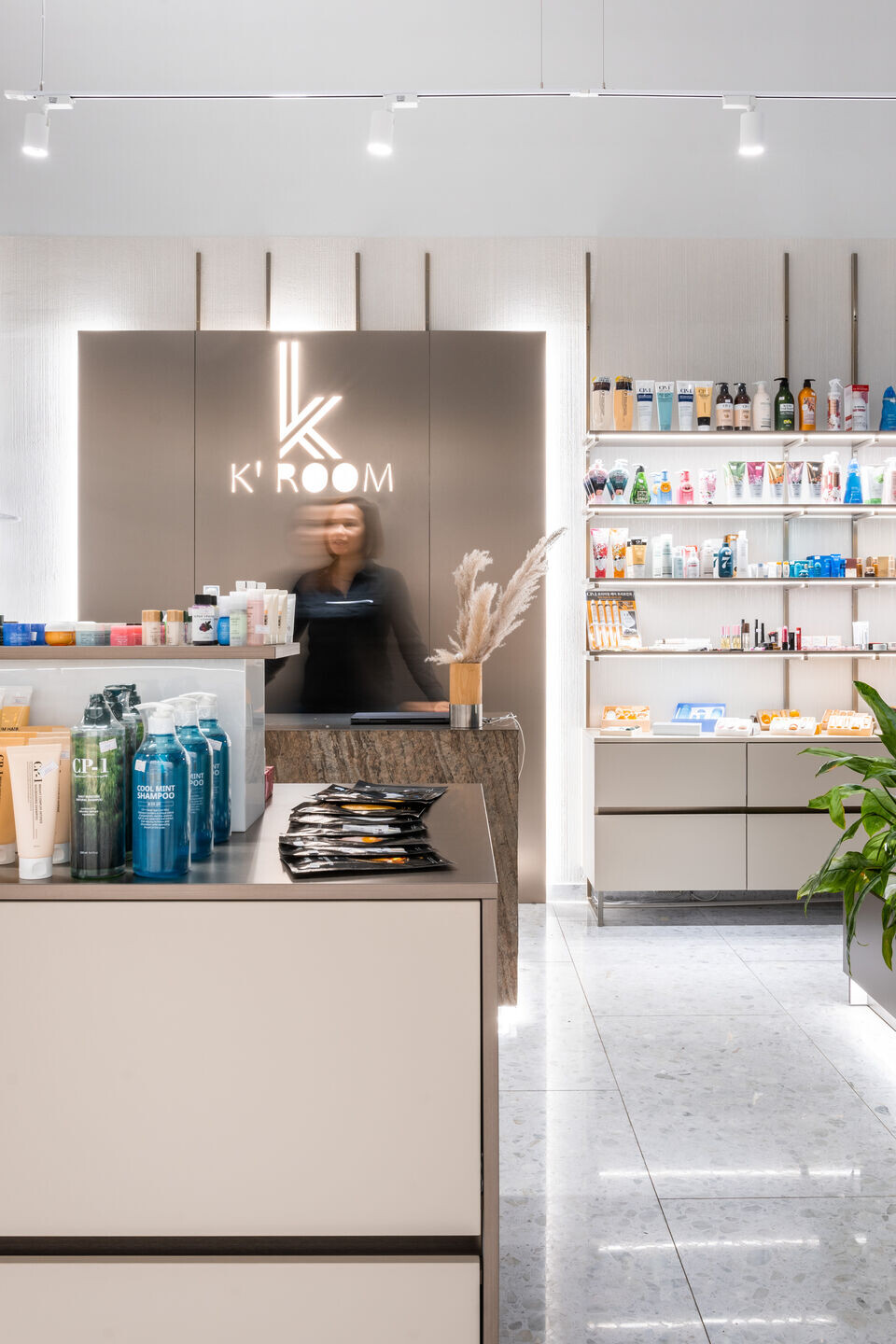 Keep it simple, add nobility! The arrangement of commercial premises in addition to offering to them functionality also involves the creation of the special atmosphere. It would seem that the shelves and cabinets do not leave much room for fantasy, but K Room project proves otherwise. The colour range has become one of the prerequisites for this. The panoramic window allowed us to create a bright interior and the neutral shades helped us in this regard. The design is dominated by white, grey and metallic details that come together in a concise geometry. The reception, which also is a place for the cash register, was personalised. The logo and name appeared on the back wall and the furniture imitates the hard structure of the stone.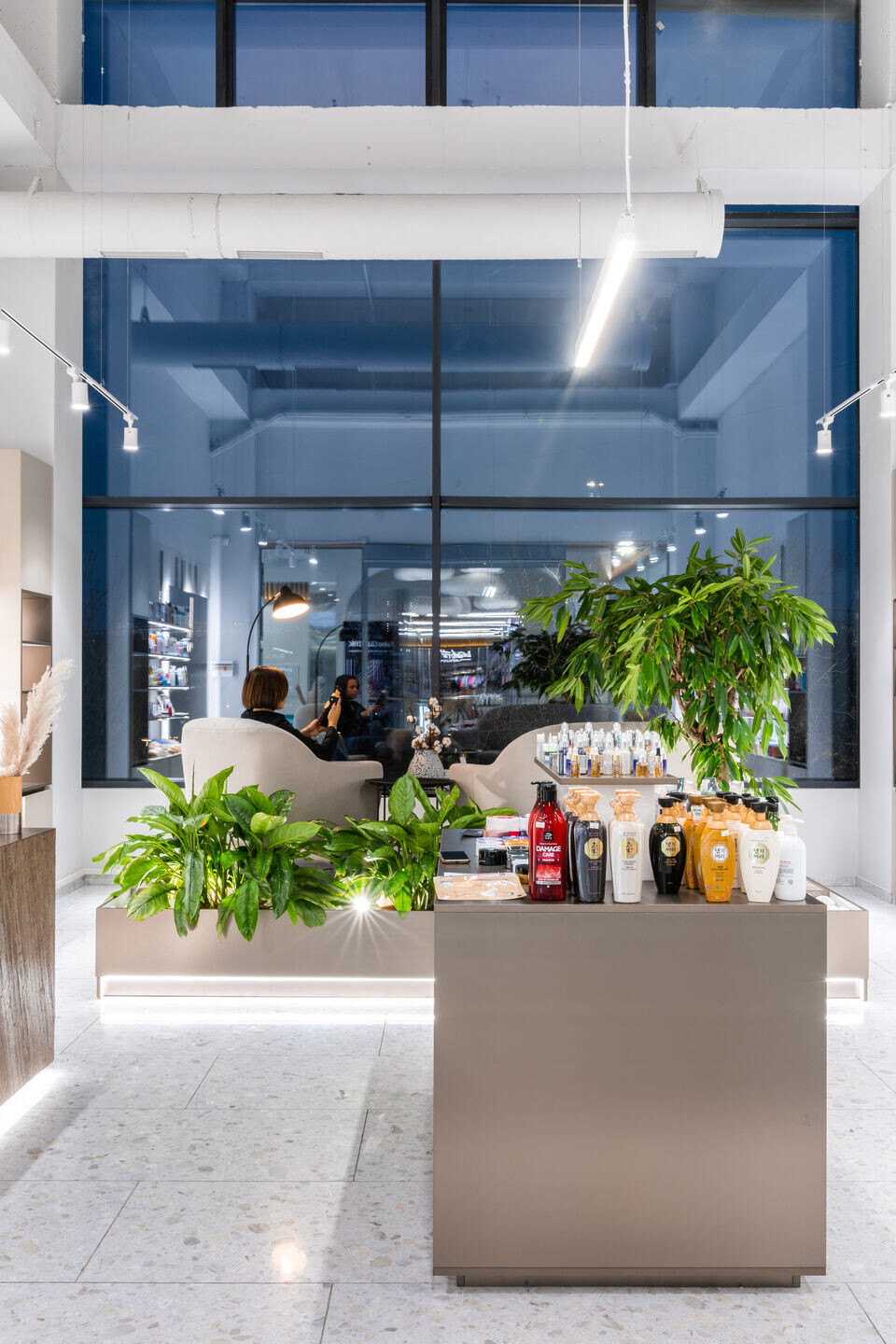 Zoning was one of the dimensions that enjoyed an increased attention in the arrangement. We have distributed the showcases on the sides to make it easy for visitors to move around. In the centre of the premise we designed an island showcase. At the same time, we could not leave unnoticed the view that opens from the window. Therefore, we arranged a relaxation space in that area, which offered the room comfort and aesthetic emphasis meant to complete the interior taking it beyond the limits of a common commercial space.