A look back at the most specified products of 2021, including a retro table lamp, a classic light switch and the timeless Eames Lounge Chair.
1. Atollo table lamp by Oluce
Vico Magistretti composed Atollo in 1977 by combining a cylinder, cone and hemisphere into an iconic table lamp. Atollo comes in three different sizes and a metal and a blown glass finish.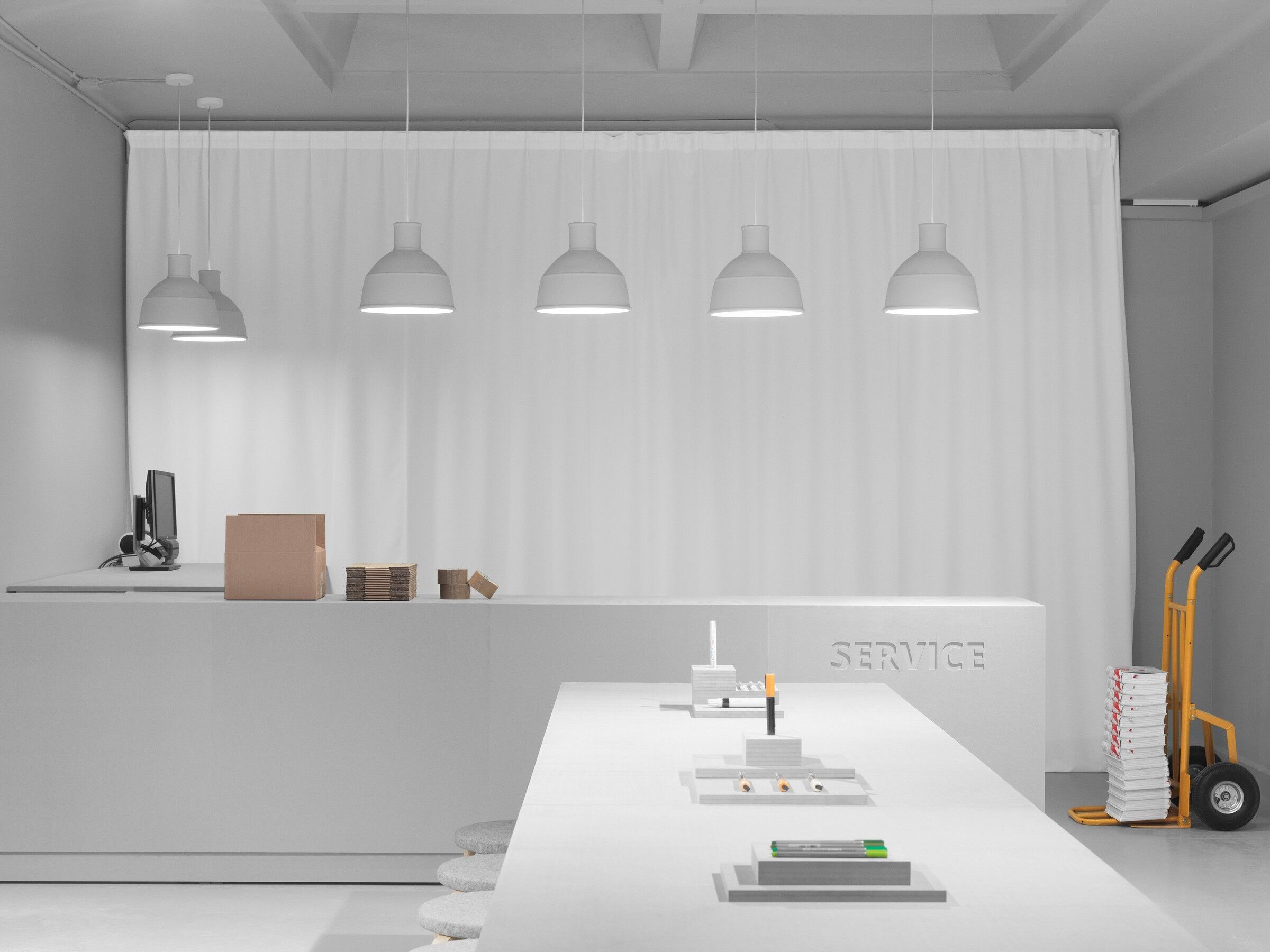 Multidisciplinary design and interior architecture studio Form Us With Love reinvents the industrial lamp with the Unfold. Silicone rubber allows the lamp to be folded into a compact package. Out of the package you can open and just unfold the pendant. The vulcanised rubber, which comes in thirteen different colors, gives the lamp a modern and warm appearance.
Parentesi just celebrated its 50th anniversary last year. Achille Castiglioni saw a drawing by the deceased car designer Pio Manzù, known for the Fiat 127, and was inspired by its simplicity. A slotted, light emitting cylindrical tin resting on a rod connecting ceiling and floor. Castiglioni replaces the rod with a metal wire that, deflected by a tube, causes friction. The slight adjustment makes the lamp stay in position without the need for a screw.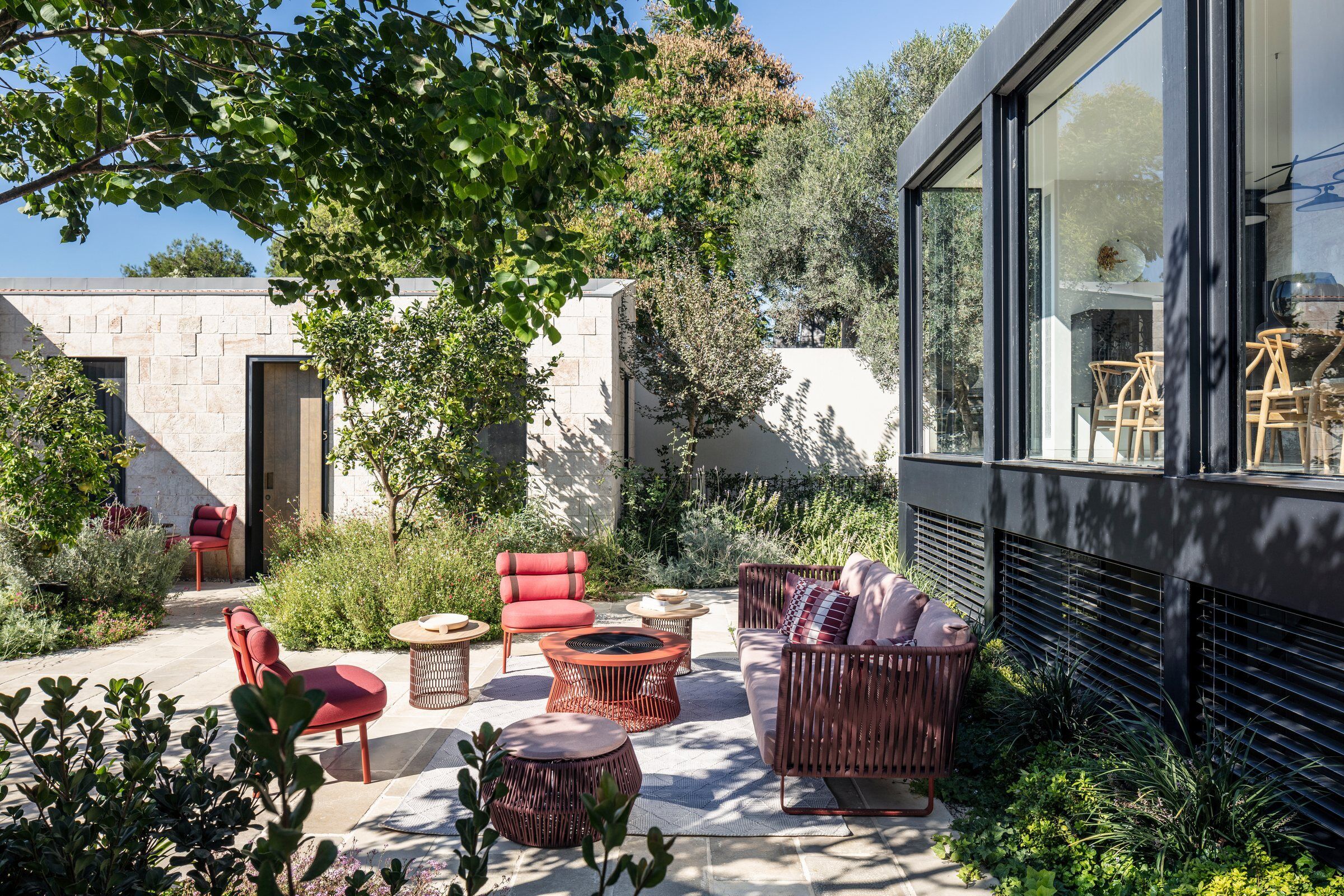 4. Bitta Collection by Kettal
Rodolfo Dordoni wanted to create dense braiding that would still let the air through. He was inspired by the braiding of the ropes used to moor boats. Hence the name Britta, which means 'mooring' in Italian.
5. Lounge Chair & Ottoman by Vitra
Charles and Ray Eames wanted to update the old English club chair. A design that would combine ultimate comfort with the highest quality materials and craftsmanship. The Lounge Chair became a classic in the history of modern furniture.
The Ginger collection spans from pendant, table and wall to floor lamps. Originally designed by Joan Gaspar in wood finishes, it now comes in metal as well.
7. Flowerpot by &Tradition
Infused with the sixties Flower Power movement, Verner Panton's design embraces an open and modern mentality. Two semicircular spheres face each other to shape the Flowerpot lamp. The lamp comes in several different models, including three pendants and two table lamps - all in a wide range of colours.
Lievore Altherr Molina returned with his design for Vibia to what is essential. The pure and delicate lines reduce the shape to a minimum. Molina was inspired by the flight of birds.
It's clear shape and reliable quality have made the LS 990 a trusted choice for over 40 years. Applications can range from classic switches for light and temperature regulation to facility management. The 990 comes in an extraordinary selection of colors and has a metal or thermosetting plastic finish.
10. Etalbond® A2 by Elval Colour
etalbond®A2 aluminum composite panel is rated A2 for incombustibility, because of its mineral filled core. It has a s1 rating for the lowest possible smoke emission and d0 for no droplets when the panel is exposed to fire. All in accordance with the strictest European Norm EN13501-1. etalbond®A2 is a construction material that allows for design freedom in combination with superior technological attributes.