In Casavatore, Naples, the architect Carmine Abate combines memory and innovation in the pilot office, of a reality that is active throughout the boot. The new office of this meat company, which has hundreds of employees throughout Italy, has the character and atmosphere of a home, an almost domestic, intimate, personal space.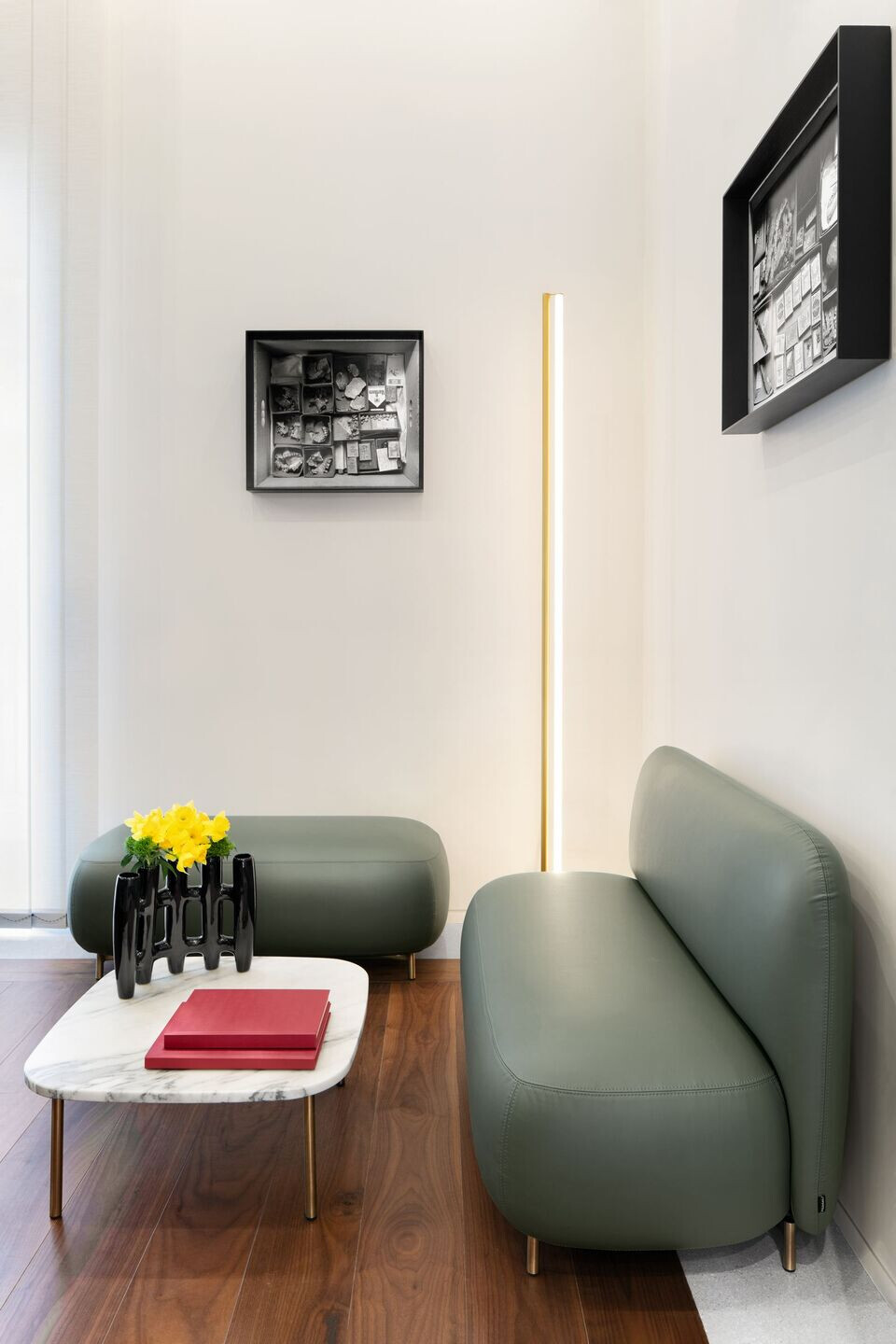 The restyling was an opportunity to communicate a clear and completely new message: architecturally combining memory and innovation. More than an office as we are used to finding in similar works and examples, it is a timeless artifact that appears at the same time classic and contemporary, traditional and also innovative.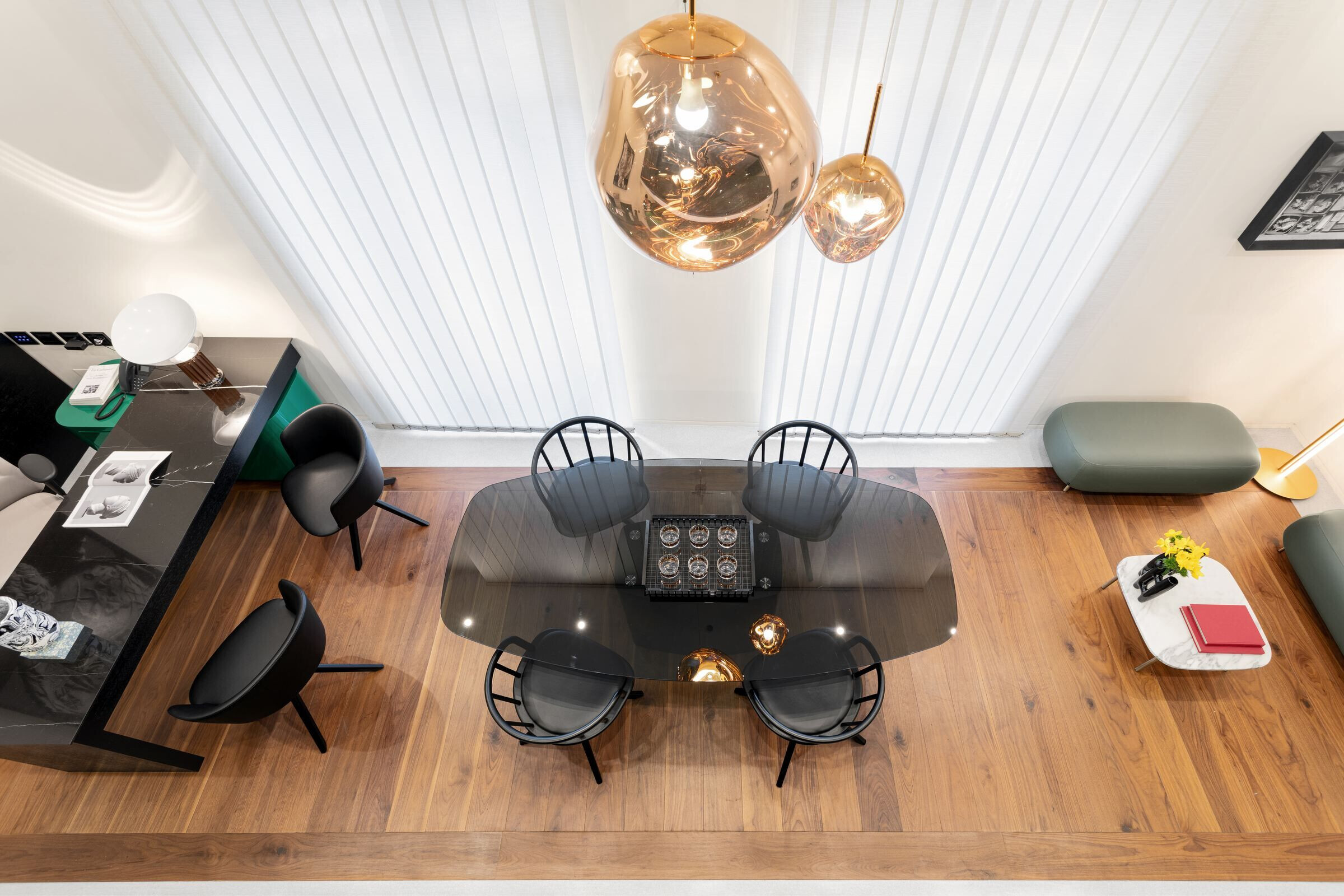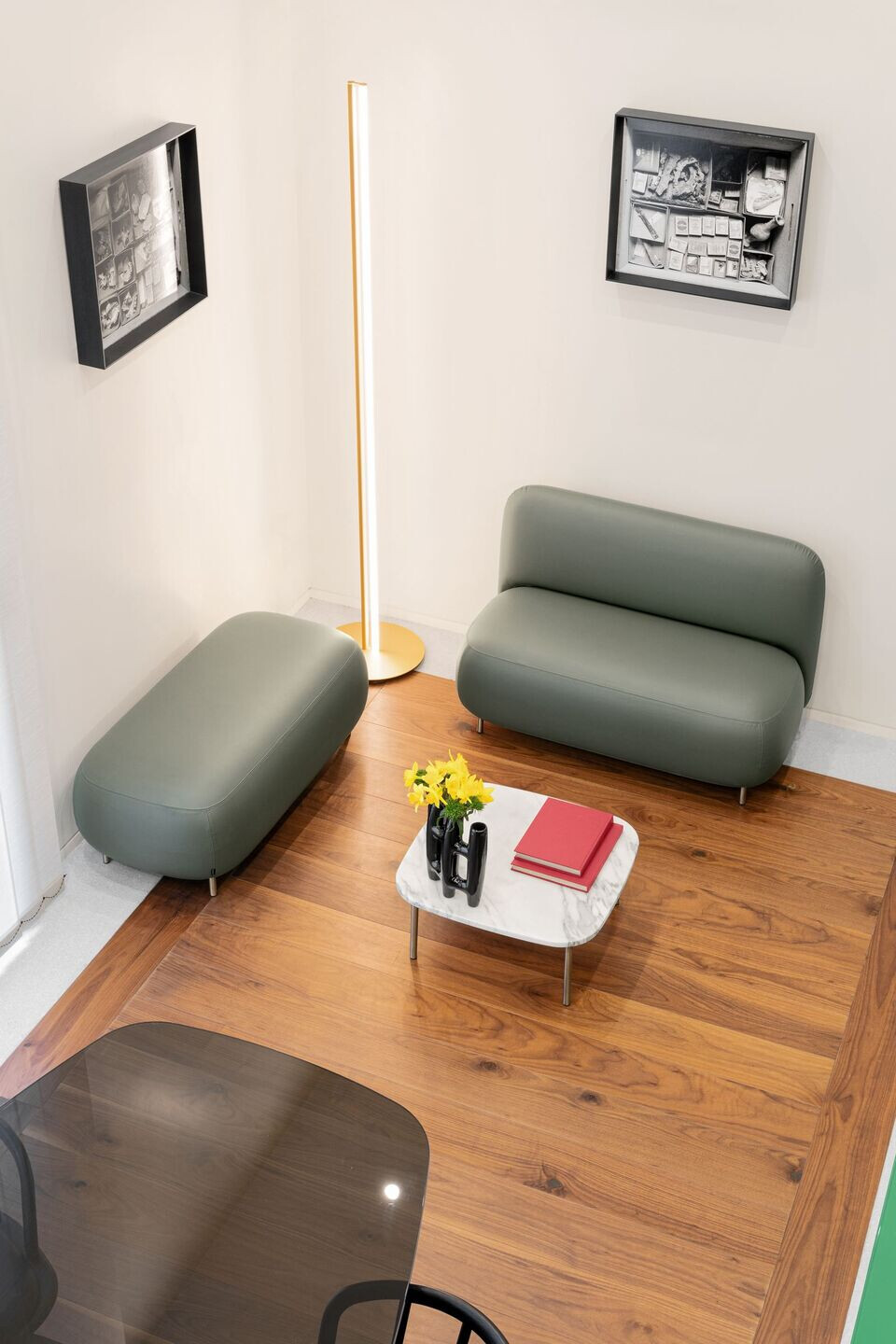 One way to promote the family trade, which has become a reality that operates from the Gulf to the Alps. The space looks like a double volume, whose varied environments are characterized by the use of precious materials: wood, glass, wrought Venetian, marbles.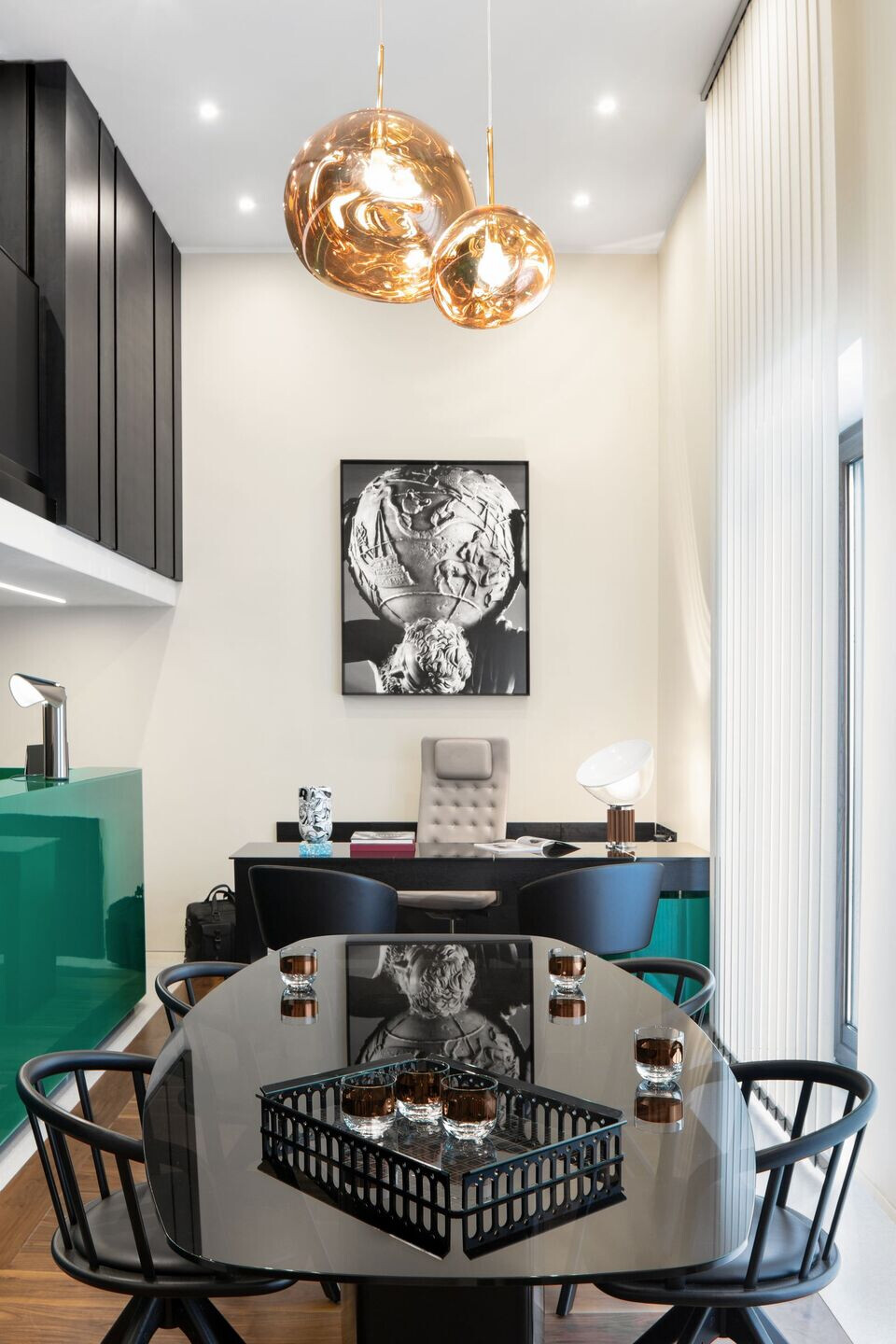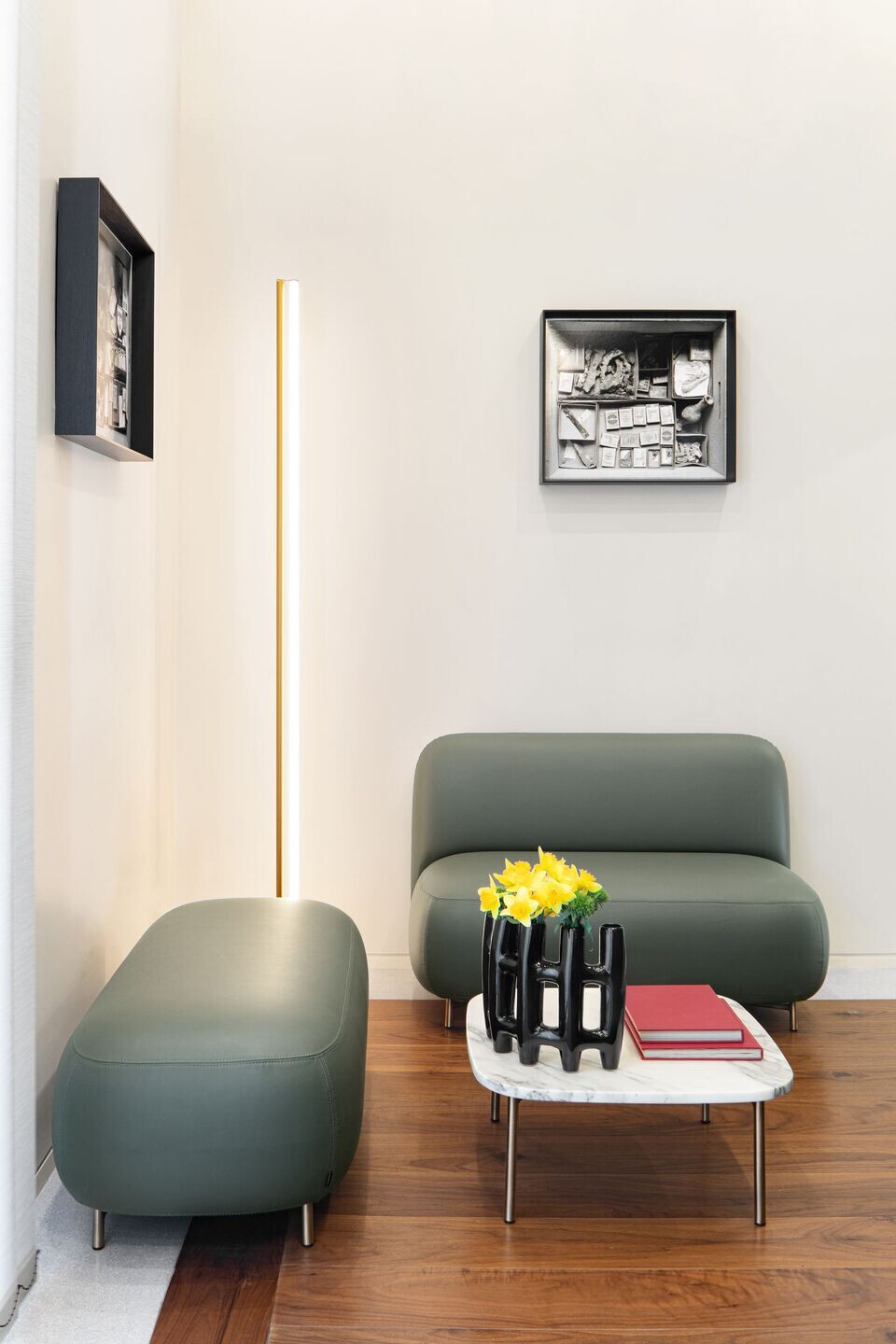 The photos on the walls are works of the photographer Luigi Spina, from the collection, "Mythical Diary".
Material Used:
1. Table: Pedrali Aero
2. Chairs: Pedrali Nym 2046
3. Coffee table: Pedrali Buddy
4. Sofa: Pedrali Buddy 214s + 215
5. Armchairs: Pedrali Nym Soft 2046
6. Lamp: Flos - Chiara
7. Desk Chair: Herman Miller Sayl
8. Pendant: Tom Dixon
9. Desk Chair: Vitra Id Trim