Staged materials; the rest to taste. A meat boutique, where the products are displayed as precious objects. Luck is, to be able to eat them! A brass ribbon made up of horizontal and vertical tubulars follows the trend of the counter, a monolith in green Alpi marble. the years of foundation.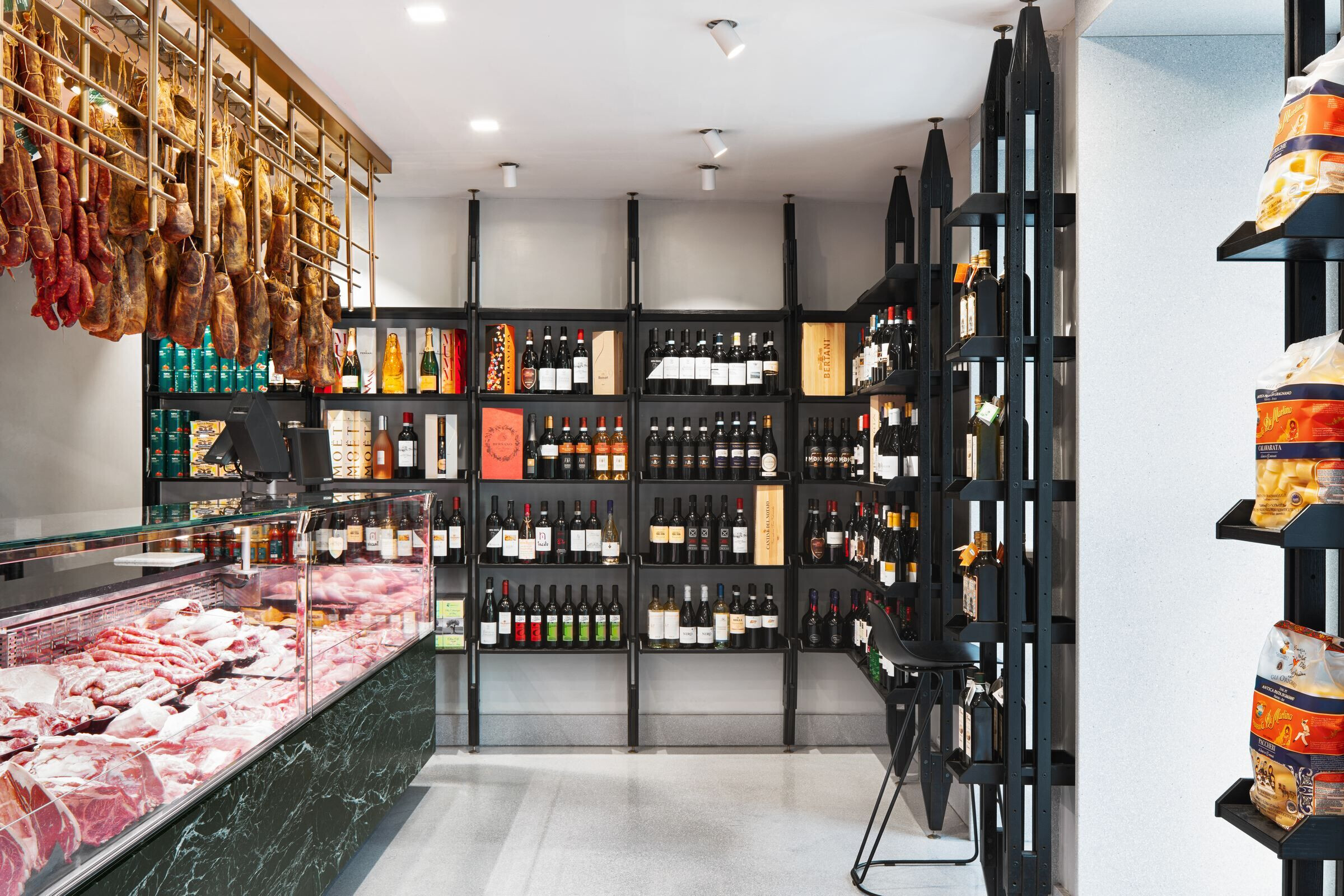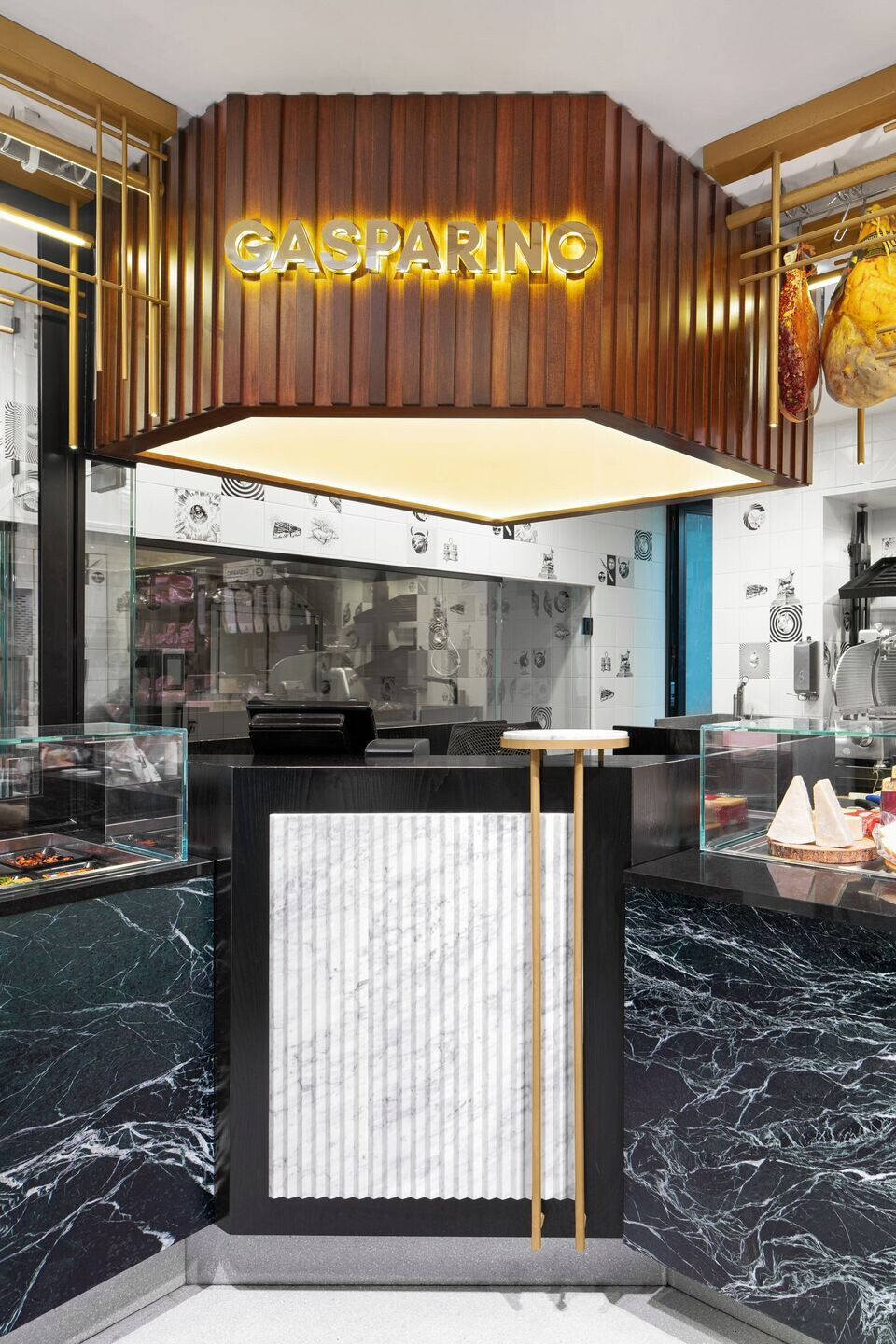 The Venetian battuto welcomes the sales area, while the service area adds an ironic tone to the intervention, with customized tiles, rigorously custom made.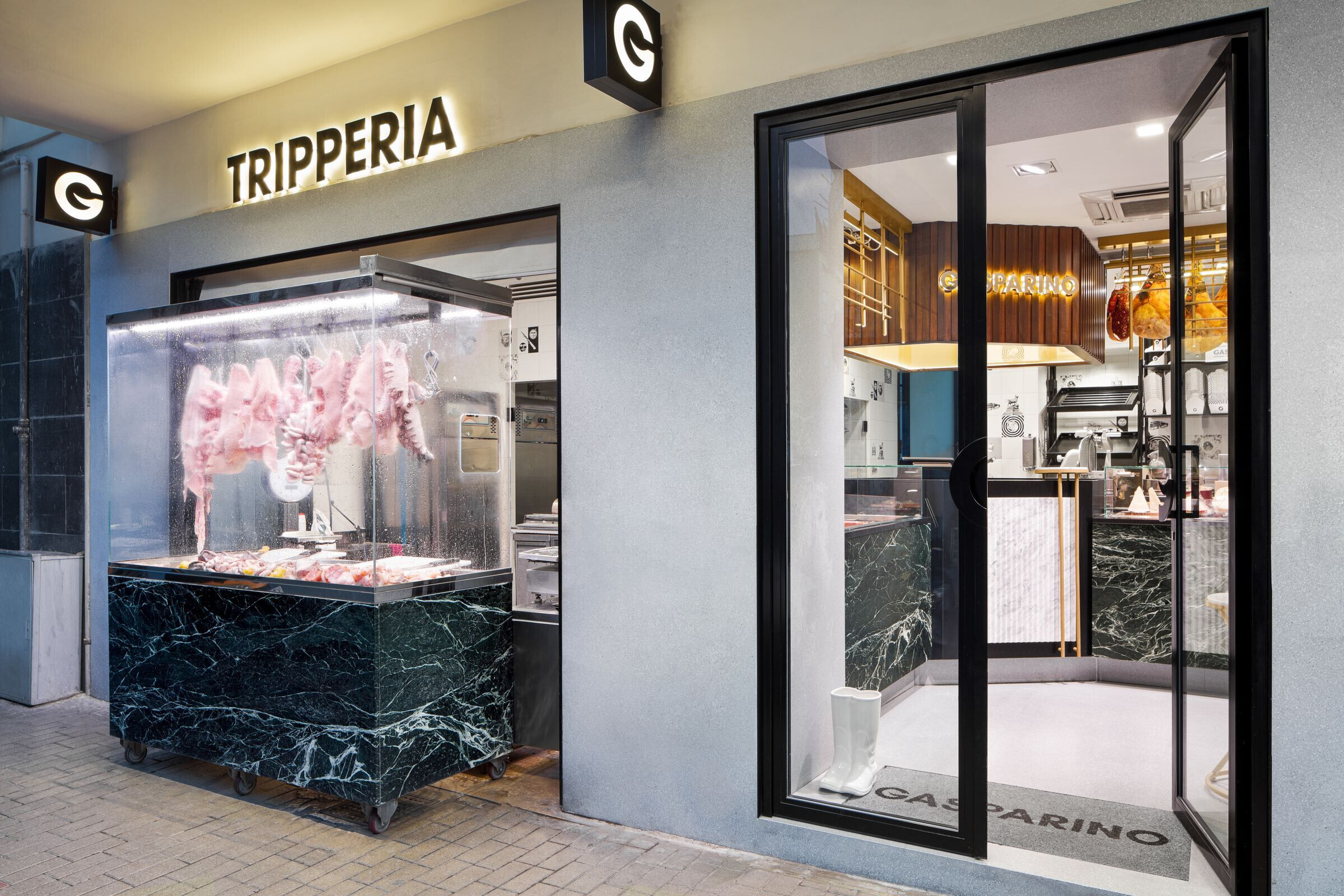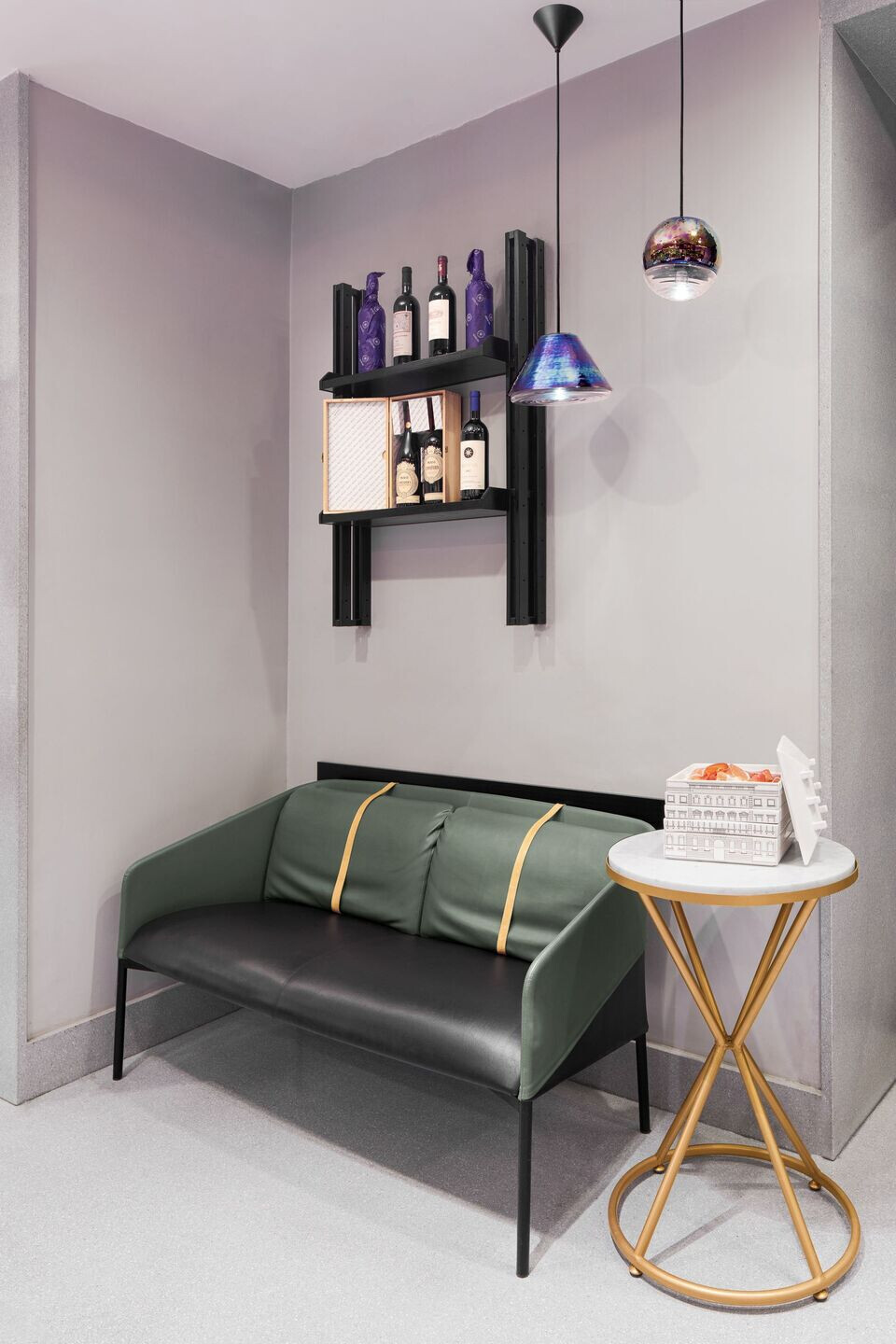 Through attention to detail and the refinement of materials, the architect Carmine Abate makes the environment distant from the average canons of similar activities, giving the space personality and autonomous character.