A modern living room, characterized by plays of light and shadow, high-impact materials and skilled workmanship. A refined and comfortable living environment. Evolution and attention to detail are the characteristics of the kitchen.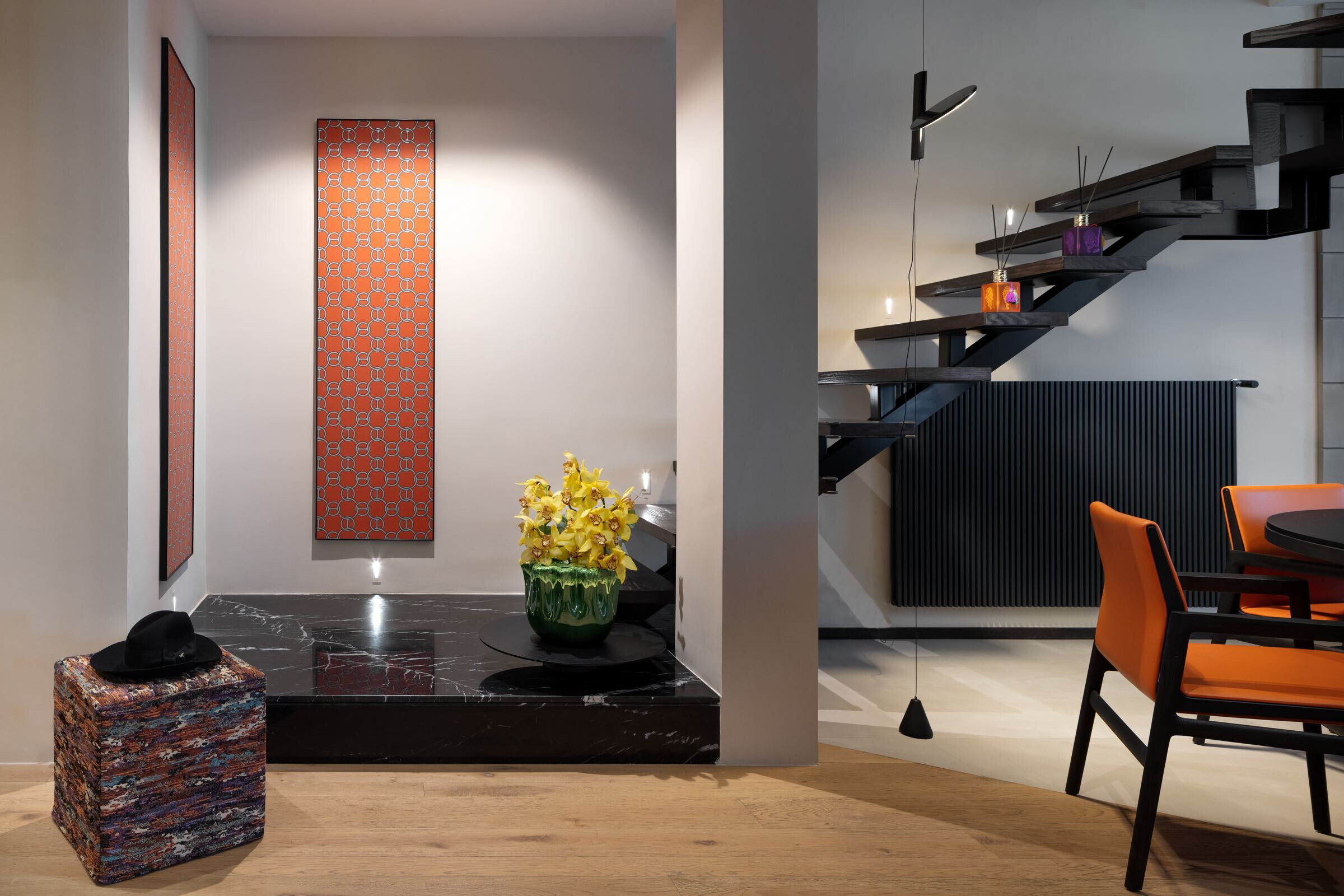 A contemporary, versatile and personalized kitchen with island thanks to the wide choice of shades and materials for an elegant and sophisticated result.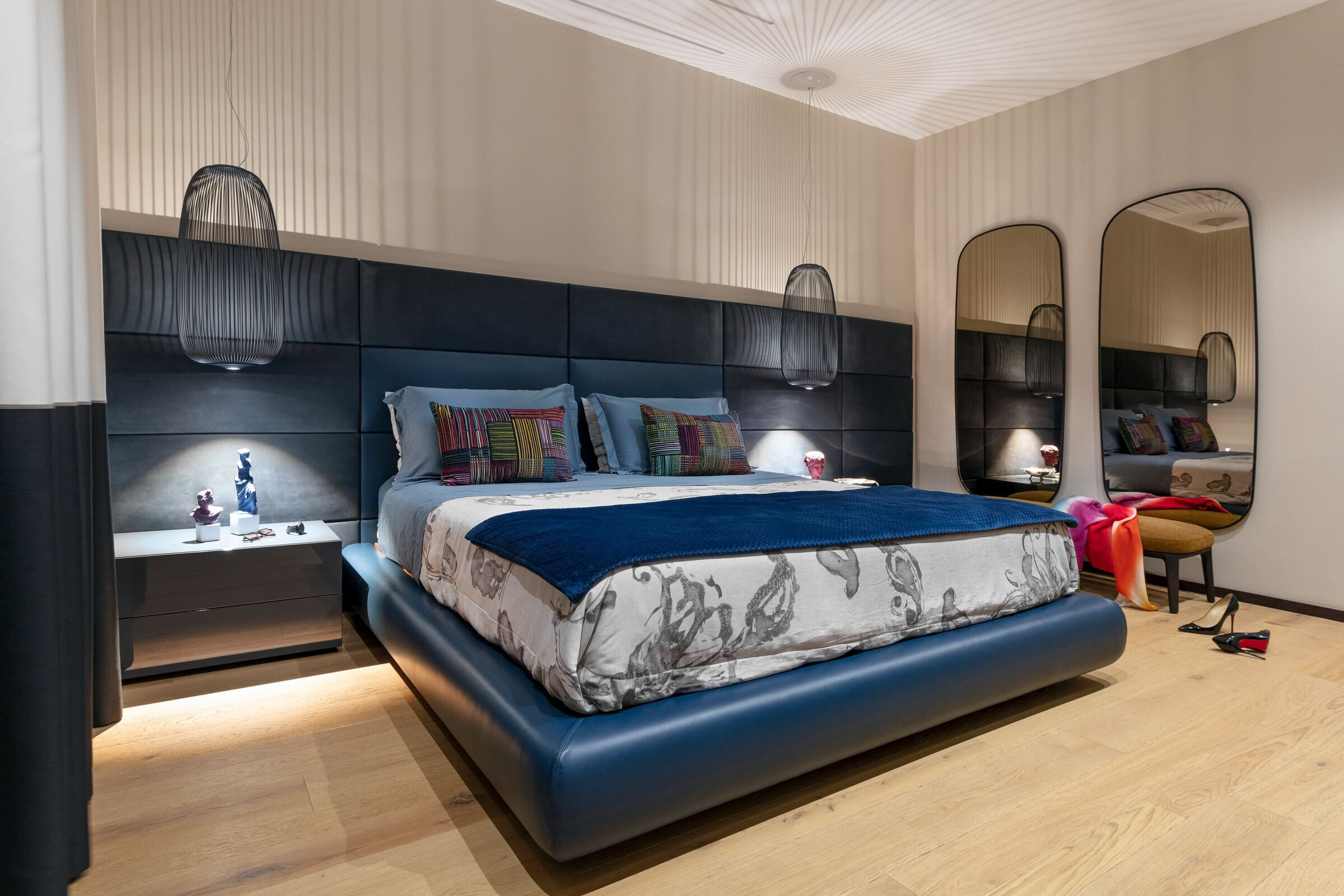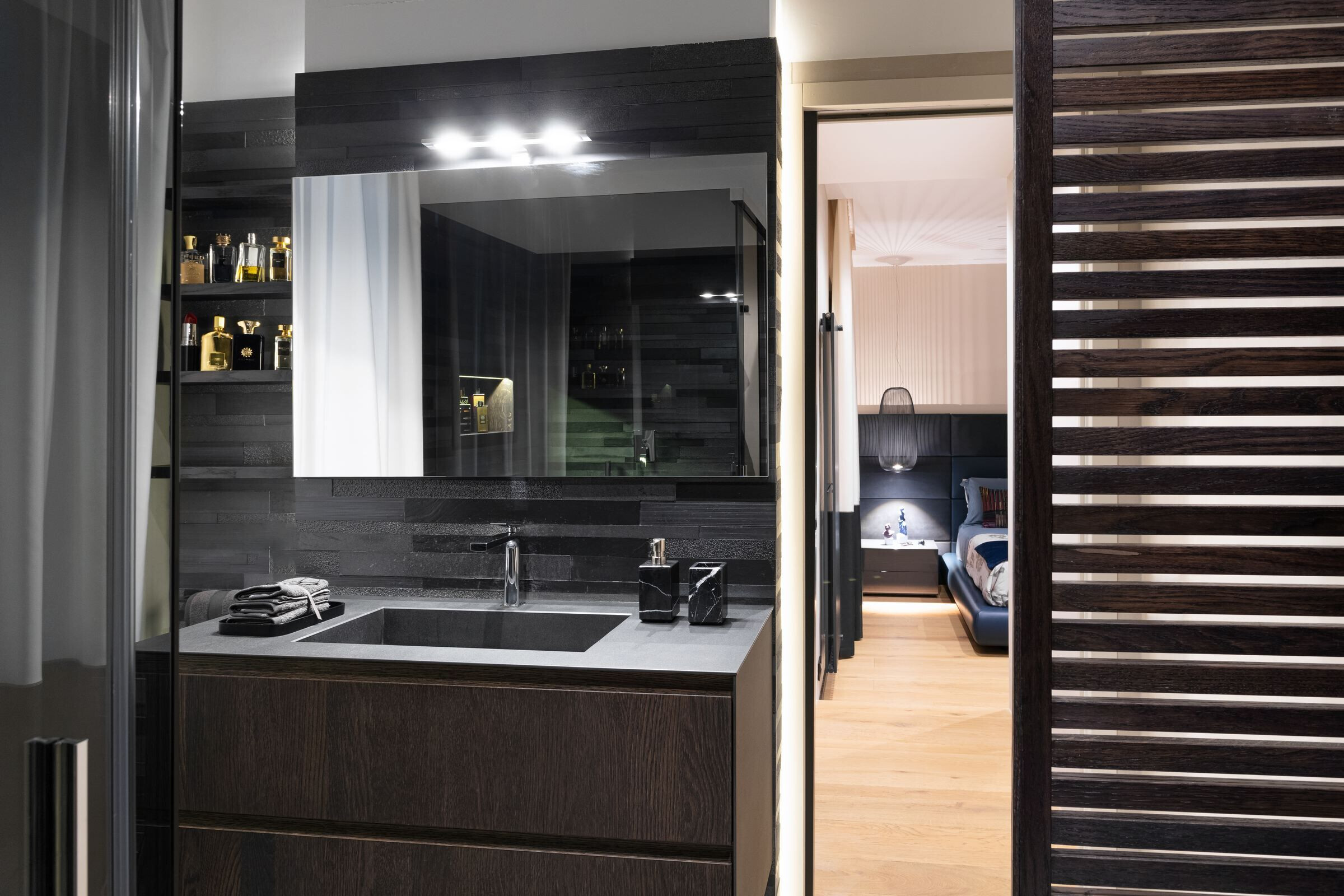 Combination of exclusive materials and volumes with neat geometries for an elegant home characterized by clean lines and essential shapes, studied in every detail.
Material Used:
1. Kitchen: Modulnova
2. Living Furniture: Modulnova
3. Bathroom Furniture: Modulnova
4. Bed: Poliform
5. Side table bed: Poliform
6. Sofa: Poliform
7. Table: Poliform
8. Chairs: Poliform
9. Kitchen Light: Foscarini Aplomb
10. Table Light: Flos OK
11. Living lamp: Flos IC
12. Bedroom Light: Foscarini Spokes