Coming in the summer of 2022, Studio RAP has designed and commenced production of a 3d printed façade for a boutique on one of Amsterdam's most well-known shopping streets. Fusing technologies of 3d printing, algorithmic design, and artisanal glazing, the ornate detail of the cladding draws inspiration from the craft of knitting garments.
Replicating the silhouette of the original façade and maintaining the overall character of the street, Studio Rap relies on in-house digital design algorithms to reinterpret the decorative qualities and design vocabulary of glazed ceramics. The façade also refers to the collection of the nearby Rijksmuseum, where ceramics from all over the world are stored.
At ground level, the façade features large 3d-ceramic printed tiles measuring roughly 40 x 20 cm. Glazed in pearl white, with a subtle shade of yellow, the ornamental tiles start plain at street level and become more expressive as they climb the building.
The façade on the upper floors is made up of 3d-printed bricks, glazed in three different shades of red. Positioned alongside original masonry, these bricks feature abstract ornamentation and are glued into laser-cut stainless steel cassettes that resemble original flushes.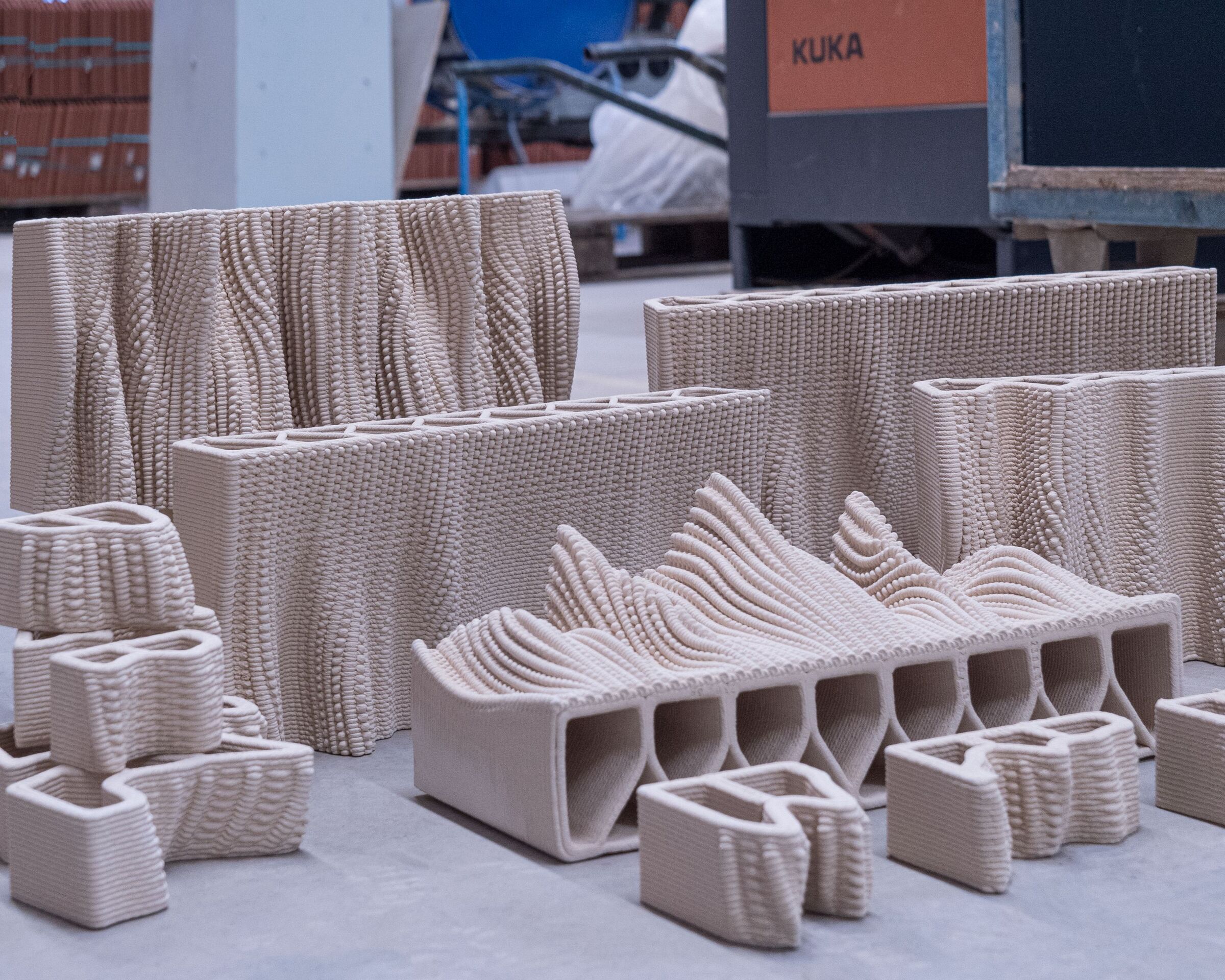 Reinterpreting classic craft in a new and exciting way, the luxury boutique project is sure to stand out amongst the surrounding buildings and inspire people around the world with a contemporary expression of digital craftsmanship.