On a site in the Palermo neighbourhood of Buenos Aires, Niceto by architect Ana Smud comprises the expansion and restoration of a former warehouse, abandoned house, and a courtyard in between.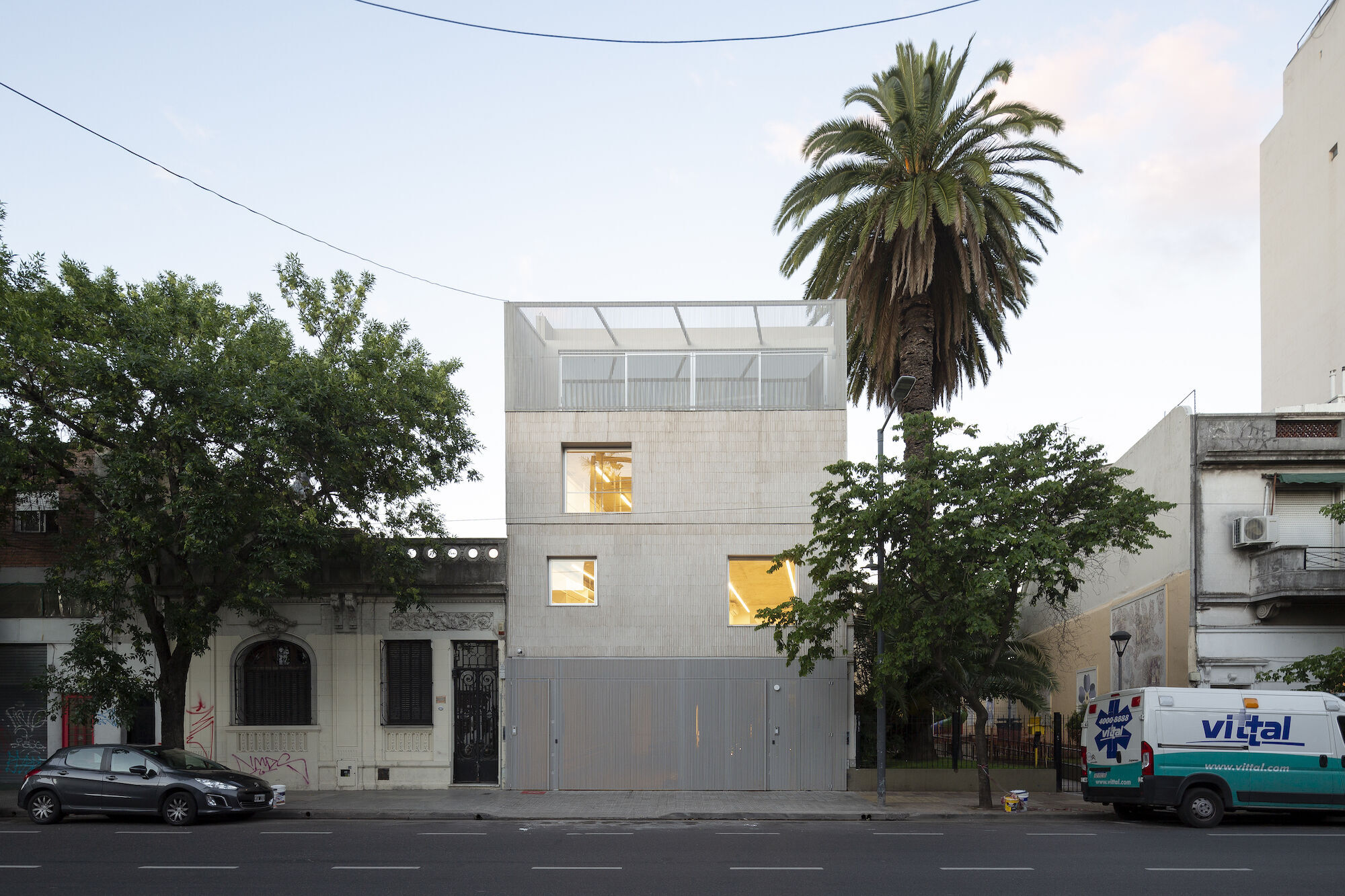 Now accommodating offices, warehouses and exhibition spaces for a clothing company, the architect sought to preserve the existing courtyard as a central project core. The brand's production and warehouse functions are located at the front of the site, a move that sustains the heterogeneity of the company's activities.
It was also central to the project design that all spaces and environments receive natural light and coexist with the outside space in some way. As such, a new courtyard was added towards the back of the building, leaving the highly ventilated and illuminated shed between the two courtyards.
Further to this, the shed was stripped of interior elements to reveal the bare structure. Light colours were selected for space to achieve, along with the mirrored cladding on the dividing wall, a sense of spaciousness.