In the Echo Park neighbourhood of Los Angeles, Nova House by Productora doubles the size of an existing house. Leaving the existing bedroom suite and flexible studio/garage largely intact, the addition is a square space divided into three structural bays of approximately 10'0''. Sloping ceilings with exposed wooden structure and clerestory windows provide an intricate variety of interconnected spaces between new and old.
Viewed from the garden, the house has a distinctive saw-tooth silhouette with a regular spacing of openings. The previously existing bedroom by contrast is set back behind a covered patio to provide shielding from the southern sun. Together with a new shaded patio outside of the kitchen-dining area, a hidden outdoor patio by the studio, and an outdoor shower under a pepper tree, these intimate intermediate spaces provide strong connections between indoors and out.
While both the house and the extension are clad with the same blue standing seam roof, there is a subtle distinction between the two volumes. Firstly, the new volume is positioned three steps above the original house, creating a sense of differential and threshold. The exterior of the existing is finished with a dark blue-grey stucco, while the addition is finished with a board-and-batten treatment.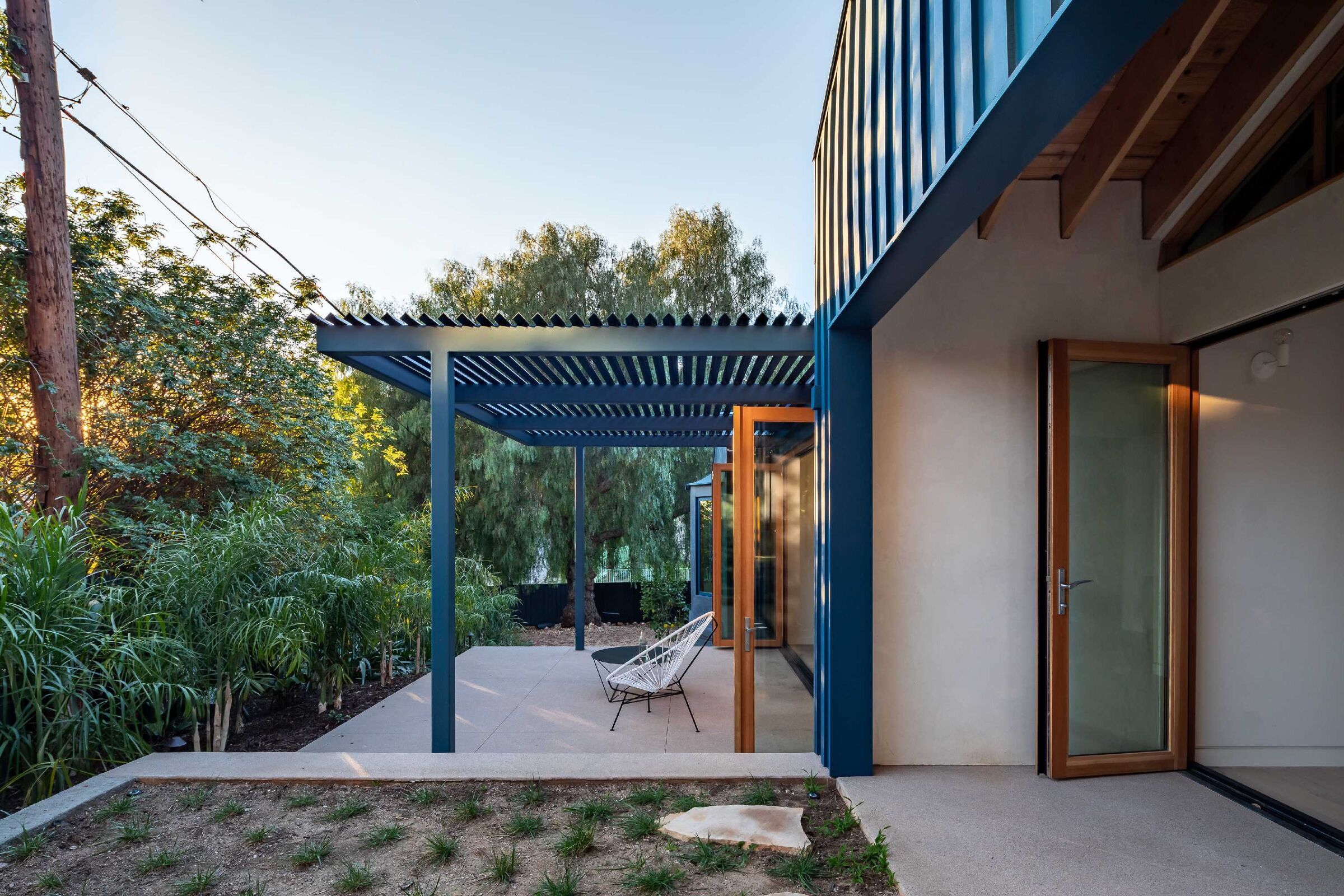 Inside, the existing house has a blue and green-hued palette while the newly added bedroom includes plenty of wood alongside warm, earthy colours.
And finally, as a neat and original detail, the new build portion includes the same walls sconces as the original house – but turned upside down.