A place for experimentation and testing, the 'Hemp, Lime and Marés House,' as it has been named by IDEO arquitectura, is inspired by the use of natural materials in building design. Located on the south island of Mallorca, the house features rubble generated by the work itself, the reuse and recycling of finishes such as flooring, tiling, doors, new materials from companies based locally on the island, along with hemp, lime plaster, and marés block.
The 200-year-old house was suffering from the problem of rising dampness. Though not widely employed as a building material in Spain, the architects knew hemp was suitable for areas with high ambient humidity as the hygrothermal regulation of this material increases comfort and saves energy.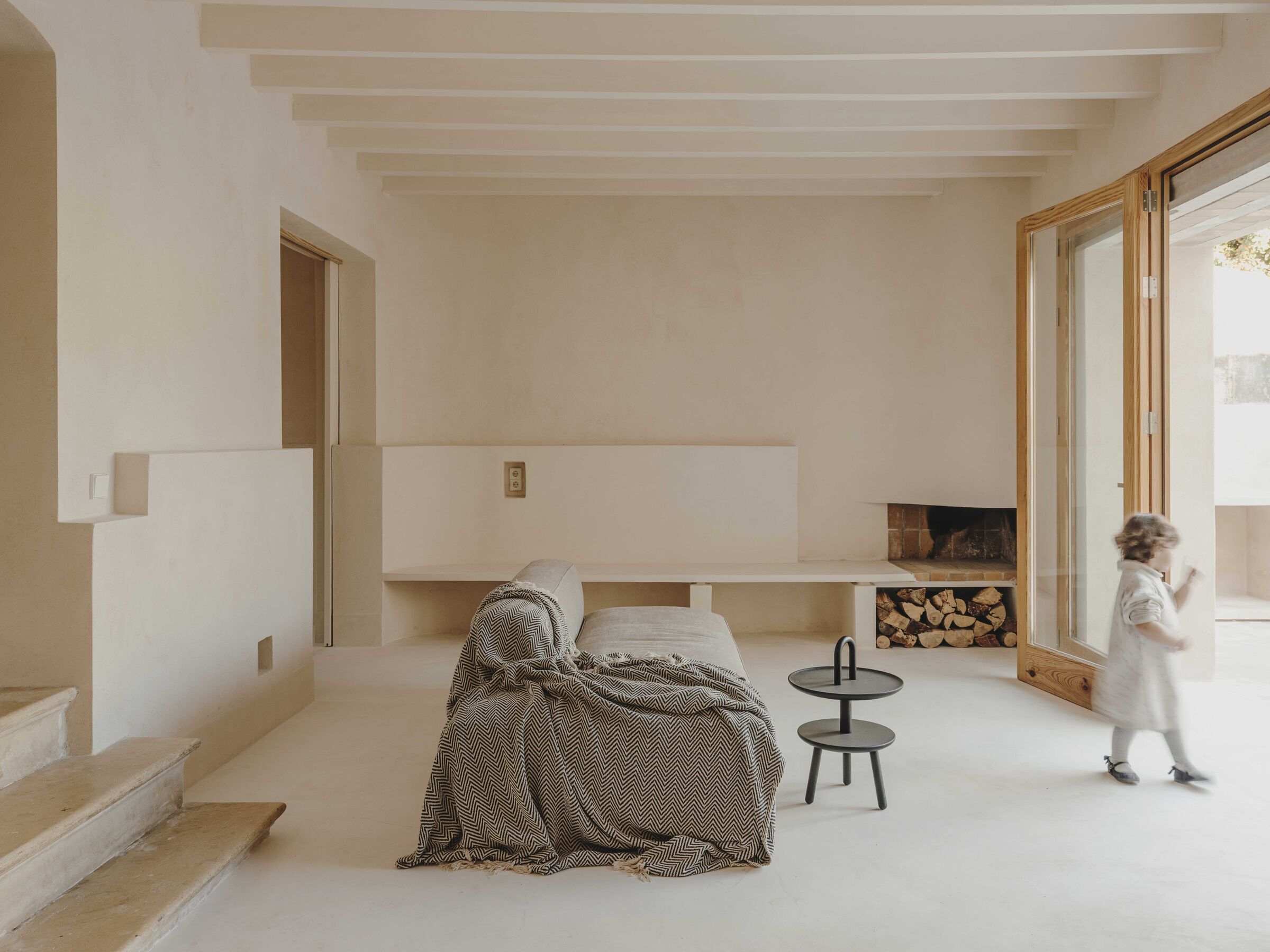 The architects explain that hemp collects moisture from the ground and transmits it to the interior, rather than leaving dampness on the wall. A one-meter high perimeter plinth that runs through the entire ground floor. When the house is closed, humidity by capillarity that has passed into the environment through this hemp plinth disappears thanks to the strategic location of several ceramic vents on the opposite facades that renew the air.
Hemp is also used on the roof of the building thanks to its high thermal capacity (three times higher than conventional treatment) and in the walls separating rooms as the material's high-density results in excellent acoustic performance. The ropes of the railings of the stairs are also made of hemp.

Alongside the use of hemp, clay and ceramics supplied by local companies are present in downspouts, gutters and other elements. The fireplace in the living room is built with the inverted gesture of two curved vaults, the same ones that we have used for the new floor in the kitchen and for the lighting fixtures in the rooms.
Northern pine (from Mallorca) is used for the doors and windows of the facades while lime construction, an ancient technique in Mallorca used on facades and vertical walls, is here used for floors and ceilings, resulting in a plastic continuity throughout the interior.
Furthering the environmental credentials of the house, the architects took into consideration possible uses for rubble generated by the works. Rubble from the demolition has been used to consolidate façade walls, including original 'marés' blocks which are used for the new furniture in the kitchen and bathrooms.
The existing, very deteriorated pavement has been given a second life, reusing it in the lintels of the new openings in the façade. All of this contributes to reducing the use of the planet's resources.