An exploration of introspective architecture, Casa en la Piedad by Cotaparedes Arquitectos is located within a closed subdivision in the city of La Piedad Michoacán.
The site, measuring 10m wide x 35m deep, has the same elongated dimensions as the Gilardi house by the famous Mexican architect Luis Barragán. The Gilardi house has a large 'Jacaranda' tree at its centre around which two main volumes of the house are organized. From this precedent, the architects determined the new house should also feature a central patio as a spatial articulator.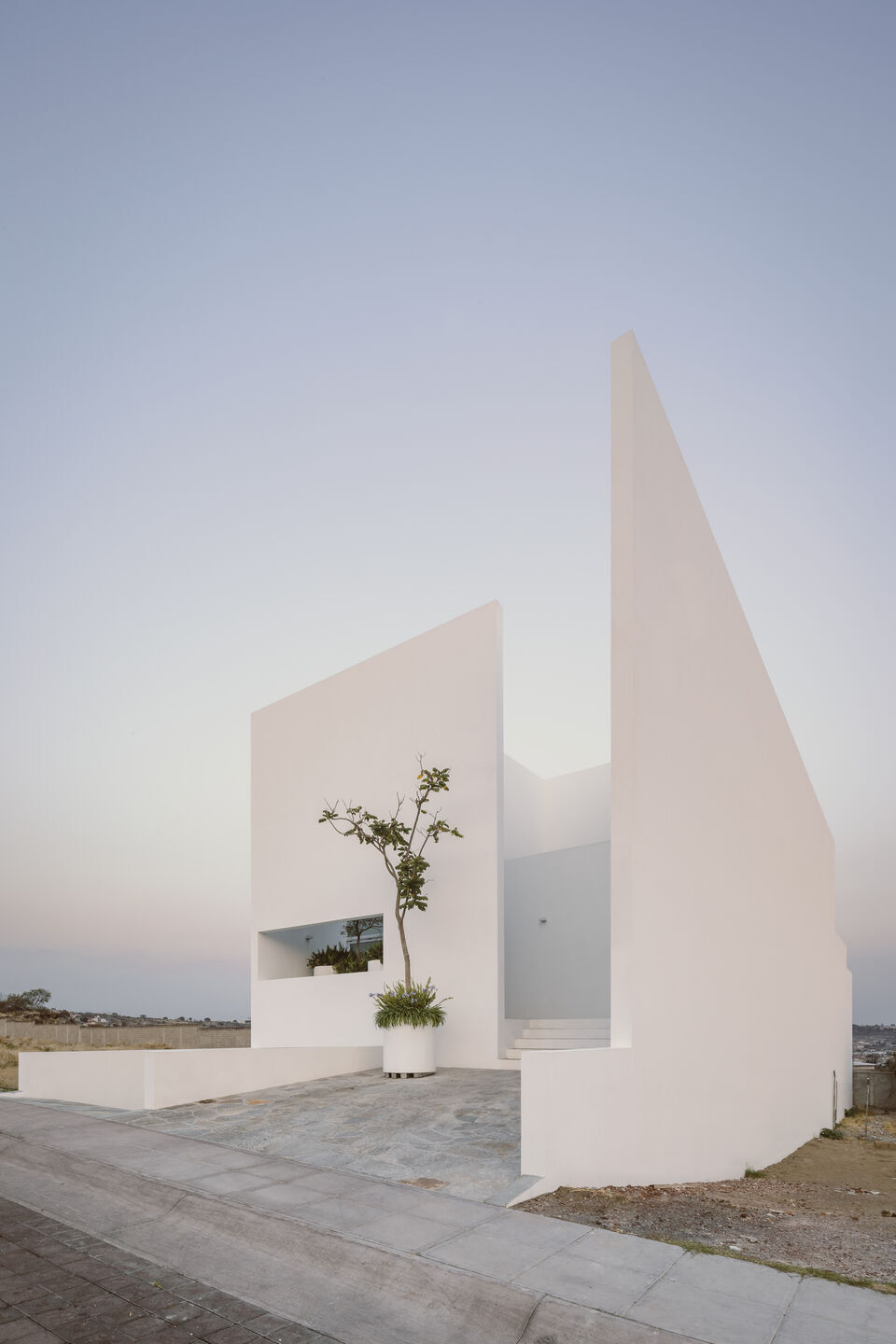 Another important element was the client's desire for a basement that makes the best use of the surrounding terrain. With a descending slope of 3 meters towards the bottom, the architects developed the project section to integrate a central courtyard that articulates the longitudinal direction but also has a backyard that allows wind and space to circulate freely around the house.
On the ground floor, the central patio delineates public and private areas. To the front are living-dining-kitchen spaces while bedroom areas are located to the rear. A double-height screen wall is included to provide privacy to the kitchen and dining room while still allowing an opening that generates a connection with the exterior.
The walls of the central patio extend upward from the basement to a second level. The volume contains two 'rosewood' trees that in time will fill the white void with their colour, inviting the inhabitants to reflect and contemplate nature.